Art Influencers
Alfred H. Barr Jr.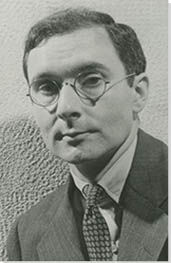 Alfred H. Barr Jr.
American Art Historian, Founding Director of Museum of Modern Art
Born: January 28, 1902 - Detroit, Michigan
Died: August 15, 1981 - Salisbury, Connecticut

"Sometimes in the history of art it is possible to describe a period or a generation of artists as having been obsessed by a particular problem."
Summary of Alfred H. Barr Jr.
Captivated by cutting edge modern art and grounded in classical connoisseurship, art historian Alfred Barr shaped the way that generations of artists and art historians studied modern European and American art. Appointed the first director of The Museum of Modern Art in New York City in 1929, the young Barr promoted the art of modernists like van Gogh, Paul Gauguin, Matisse and Cézanne, creating a canon of modern art still largely adhered to today, and his retrospectives of van Gogh and Picasso helped to perpetuate the legendary artistic myths that remain in the public imagination to this day.

In his attempt to educate the public about modern art, his formalist approach was an effort to help the viewer see and understand the new art that tended to deviate from traditional naturalism. His formalism would be consequential for subsequent critics, most famously Clement Greenberg, but also drew criticisms from more socially-minded critics. It has only been in recent years that the Museum of Modern Art has come to revisit Barr's schematic, diversifying and complicating Barr's original vision.
Key Ideas
While Barr was interested in some of the most advanced art of the early-20th century, his more traditional art historical training led him to systematize the new art, just as art historians had always done. He wanted the Museum of Modern Art, one of the first-ever modern art museums, to be a place of scholarship, whose chief goal was not necessarily to discover the new but to classify the old. He tended to group eras and movements of art history into schools of thought and technique, or what are commonly called -isms, i.e. Expressionism, Cubism, etc, His schematic of modern art's progress from "-ism" to "-ism" is still prevalent today.
Barr's approach to exhibition design was quite revolutionary. Always a teacher, Barr strove to make modern art accessible and relevant to a diverse audience who was unaccustomed to such radical art that veered away from traditional naturalism. Thinking of the museum as a laboratory, Barr used innovative pedagogical techniques to formulate wall labels and installations. He relied on leading questions, juxtapositions, and even humor to engage the audience.
While Barr's formalism seems restricting and even traditional, he had a capacious view of what constituted modern art. Influenced by the
Bauhaus
and
Constructivist
workshops in Russia, Barr understood modern art to encompass not just painting and sculpture but also applied art, design, architecture, film, photography, and theater.
Barr wanted to create a permanent home for the world's greatest modern artists, a controversial idea in the early-20th century when modern art was characterized by its constantly changing nature. In that sense, "a museum for modern art" seemed to be an oxymoron. While the permanent collection did not really ever resemble a revolving door, Barr was dedicated to using the museum as a laboratory to educate and engage the viewers, bringing modern art to a wider audience.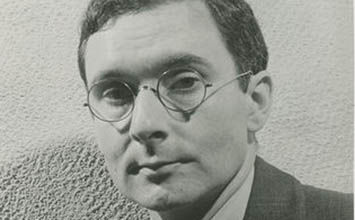 Alfred Hamilton Barr, Jr. was born in Detroit to Alfred Hamilton Barr, Sr., a Presbyterian minister, and Annie Elizabeth Wilson, a homemaker. The family soon moved to Baltimore, Maryland where Barr spent his childhood. He was valedictorian of his high school class, graduating at the age of 16, and then went on to study at Princeton University in 1918.
| | | |
| --- | --- | --- |
| Alfred H. Barr Jr.'s childhood, life, career, and various anecdotes | | Read Alfred H. Barr Jr.'s Biography |
Analysis

The below artworks are the most important and connected to Alfred H. Barr Jr.. Here we both overview Alfred H. Barr Jr.'s approach and connections to this art, and highlight ideas on the greatest achievements by the artists and artworks below.

Les Demoiselles d'Avignon (1907)

Artist: Pablo Picasso

Artwork description & Analysis: In 1937, MoMA acquired Picasso's little-known painting Demoiselles d'Avignon and first exhibited it in 1939 with the opening of its new building. In announcing the acquisition in a January 1939 press release, Barr wrote, "Picassos Demoiselles d'Avignon is one of the very few paintings in the history of modern art which can justly be called epoch-making.... It is not primarily for its historic importance, however, that the Museum of Modern Art has acquired this extraordinary picture, for as a work of art the Demoiselles d'Avignon remains one of Picasso's most formidable achievements." In describing it as a transitional work between Picasso's Blue and Rose periods and his revolutionary Cubist paintings, Barr cites Picasso's assertive genius in making this painting and positions it as one of the most important paintings of the 20th century.

While other artists had seen the painting in Picasso's studio and it had been exhibited in 1916, the painting remained largely unknown until MoMA purchased it. The public response was not enthusiastic and outright suspicious. As one New York Times critic put it, "The average man can see no sense in Picasso's work. There must be a trick in it somewhere, if collectors are willing to pay thousands of dollars for one of these splotchy scrawls." Barr strove, though, to educate the museum's audiences to help them appreciate the important work.

Oil on canvas - Museum of Modern Art, New York

The Red Studio (1911)

Artist: Henri Matisse

Artwork description & Analysis: Matisse's The Red Studio entered MoMA's collection in 1949. Barr had written about Matisse in 1931 in conjunction with an exhibition at the Museum, but it was his 1951 study of Matisse that not only cemented Matisse's reputation but also constituted a major art historical achievement. As later MoMA curator John Elderfield explained, Barr's monograph "brought the big guns of North American institutional scholarship - with its special access to artists, archives, galleries, collectors, and teams of researchers - to bear on a modern subject for the first time, to a deeply unsettling effect that continues to reverberate more than half a century later."

Barr's study provided an overview not only of Matisse's entire career but also his critical reception and added previously unknown documentation to Matisse's narrative. In grounding his study in meticulous research instead of unfounded opinion, Barr produced a tome not of art criticism but of art history, an approach to modern art that had not previously been undertaken.

While Barr's reading of Matisse developed over several decades, he saw Matisse's development in cycles, starting with orderly compositions in the late 19th century, moving into more lively Impressionist compositions, and then back to a more structured orderliness. Barr would slightly amend this schema, but as Elderfield remarks, "Barr's desire to over-classify did obfuscate at times, and his wish to counter the popular, light Matisse by emphasizing his favored austere artist created an implausible early dark period and disconnected the paintings of the First World War from his preceding as well as, more reasonably, succeeding production." Despite Barr's shortcomings, Matisse entered the modern lexicon alongside Picasso, and the many examples of his work in MoMA's collection would be crucial for the young, developing Abstract Expressionists like Mark Rothko, Jackson Pollock, and Elaine de Kooning.

Oil on canvas - Museum of Modern Art, New York

Improvisation no. 30 (Canons) (1913)

Artist: Wassily Kandinsky

Artwork description & Analysis: Barr discussed Kandinsky's work in his catalogue essay for the exhibition Cubism and Abstract Art. He positions him as having learned the lessons of Matisse and Gauguin and then as having outpaced them in his quest for abstraction. He pointed out that the artist's theory of art "was mystical, depending upon an awareness of the spiritual in the material, and an expression of this feeling through the material medium of paint." Barr revealed that Kandinsky's many improvised abstracts were the manifestation of a mind that knew no other way to express itself. While Kandinsky intended his Improvisations and Compositions to be pure abstract works, recognizable imagery emerges. In this case of Improvisation no. 30, one sees two canons in the bottom right corner. Kandinsky admitted their presence but insisted that they ended up there unconsciously. For this reason, Barr cites Kandinsky anticipating the later Surrealists who would embrace the unconscious in their automatic drawing process.

In writing about Kandinsky, one senses Barr's bias toward French art. In a backhanded compliment, Barr judged that Kandinsky's latest paintings "became more drily geometrical but in the last few years he has turned to more organic forms, perhaps under the influence of the younger Parisians, Miró and Arp, to whom he pointed the way twenty years before." Here, Kandinsky becomes less innovative as he began with Matisse and Gauguin and had to be shown the way back out by Miró and Arp.

Oil on canvas - The Art Institute of Chicago
More Alfred H. Barr Jr. Artwork and Analysis:
Influences and Connections
Influences on Artist
Artists, Friends, Movements
Influenced by Artist
Artists, Friends, Movements

Interactive chart with Alfred H. Barr Jr.'s main influences, and the people and ideas that the artist influenced in turn.
View Influences Chart


Influences on Artist

Alfred H. Barr Jr.
Years Worked: 1929 - 1967
Influenced by Artist

If you see an error or typo, please:
tell us
Cite this page

Content compiled and written by The Art Story Contributors
Edited and published by The Art Story Contributors
" Influencer Overview and Analysis". [Internet]. . TheArtStory.org
Content compiled and written by The Art Story Contributors
Edited and published by The Art Story Contributors
Available from:
First published on 09 Dec 2018. Updated and modified regularly.


[Accessed ]