Artists
Lyonel Feininger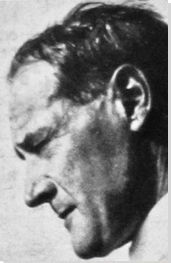 Born: July 17, 1871 - New York City, NY
Died: January 13, 1956 - New York City, NY

"Each individual work serves as an expression of our most personal state of mind at that particular moment and of the inescapable, imperative need for release by means of an appropriate act of creation: in the rhythm, form, color, and mood of a picture."

Summary of Lyonel Feininger
A leader of the Cubo-Expressionist movement and a founding member of the experimental Bauhaus school, Lyonel Feininger embraced abstraction as a way of conveying new vision and utopian aspirations. Although his first success was as the cartoonist of popular newspaper comics, such as "Kin-der-Kids" and "Wee Willie Winkie's World" for the Chicago Sunday Tribune, when he decided to pursue a career in fine art he was enthusiastically embraced by several German Expressionist groups, including Die Brucke and Der Blaue Reiter. Later, he was the first faculty member to be recruited by Walter Gropius for the new Bauhaus school where he led the printmaking workshop. When his work was included in the 1937 Degenerate Art Show, marking him as a target for artistic censorship and surveillance, Feininger returned to America with his family where he continued to produce art and teach.
Key Ideas
Feininger was one of only two American artists to actively participate in the development of
Expressionism
within the German avant-garde (the other was
Marsden Hartley
). His connections to artistic centers throughout Europe and America made him an important conduit for transatlantic exchanges of ideas. His paintings combined the faceting and multiple perspectives of
Cubism
with Expressionistic color and brushwork to create an influential hybrid of Cubo-Expressionism.
The first instructor hired at the Bauhaus, Feininger remained a constant presence at the school until it was shuttered by the Nazis in 1933. His emphasis on building a community of artists and his belief in the revolutionary possibilities of art making provided an important model for other instructors and their students (including his own children). When he left Germany in 1937, he brought to America the innovative pedagogy of the Bauhaus, and (along with other Bauhaus instructors who relocated to the US) he helped revolutionize the teaching of art in the country to include more experimentation and less reliance on the study of traditional or canonical art.
Lyonel Feininger Artist Overview Page: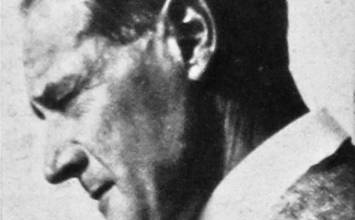 This is a mini-page that we designed for artists that are harder (or maybe impossible) to find detailed information on. If you would like us to put in a significant effort to build more information into this page, please comment. Thank you
Lyonel Feininger: Of Interest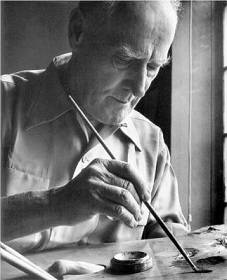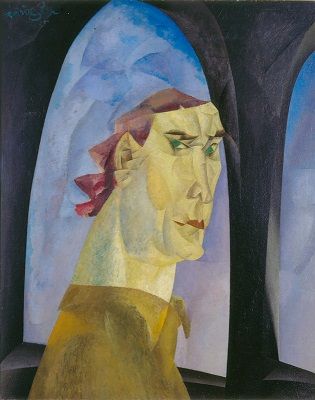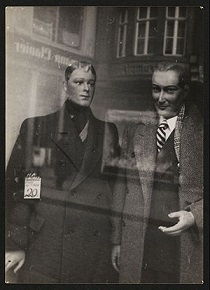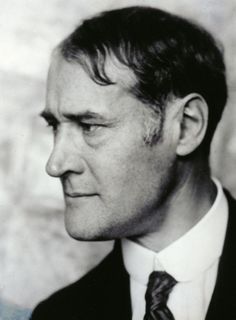 Important Art by Lyonel Feininger

The below artworks are the most important by Lyonel Feininger - that both overview the major creative periods, and highlight the greatest achievements by the artist.


Artwork Images

Green Bridge (1909)

Artwork description & Analysis: With this painting, Feininger made a notable debut at the 1911 Salon des Indépendants in Paris, revealing a combination of his cartooning experience and avant-garde credentials. While this work depicts the "types" of people he had often caricatured, they are placed into a distorted architectural space that suggests Cubist faceting and Fauvist color. He combines these expressive elements to create an atmosphere of mysterious space and urban isolation. The large green bridge looms over a street lined with buildings painted in contrasting red, creating a sense of unease and tension. The figures on the street below, a somber group that includes workers, prostitutes, children, and a sailor, appear unaware that they are being watched from the bridge by a group of top-hatted men.

The work's non-descriptive use of color led the Salon's hanging committee to include Feininger's work in a room of Fauve paintings. According to one, admittedly apocryphal, story told by Robert Delaunay, when Matisse arrived to hang his work in the same room, he examined Feininger's entry for some time before leaving to "work over his painting before he would let it stand comparison." Whether this truly happened, Feininger's painting was admired in a number of contemporary reviews and he painted a second version in 1916, now in the collection of the North Carolina Museum of Art.

Oil on Canvas - Private Collection


Artwork Images

Harbor Mole (1913)

Artwork description & Analysis: Drawing on the Cubist faceting of forms, Feininger evokes the power of wind and water with this image of a brutal coastline. His linear style juxtaposes the gridded horizontals of the mole (another term for a pier or breakwater) and the verticals of the lighthouse with a series of dynamic diagonals to suggest a raging storm. While the majority of the canvas is monochromatic, like the Cubists, Feininger enlivens the central portion with reds and blues that pierce through the atmospheric ground. This balance of strong line and luminous color would prove characteristic of Feininger's paintings, bringing together elements of representation and abstraction, definition and evocation to create a dramatic harmony.

Seascapes and harborscapes were a repeating subject across the decades of Feininger's career. Many were inspired by his trips to the German coast, where he spent his summers, although his first inspiration came from the busy New York harbor; as a young boy, he drew the boats that passed by Lower Manhattan (and also enjoyed building model ships).

Oil on Canvas - Carnegie Museum of Art, Pittsburgh, USA


Artwork Images

Cathedral (1919)

Artwork description & Analysis: Feininger's woodcut appeared on the cover of the Bauhaus manifesto, representing the utopian vision of the school with a "Cathedral of Socialism." Deliberately using the Gothic cathedral to reference its communal sense of spiritual vision, as well as the joint effort of artists and artisans, this image spoke to the unique formulation of the Bauhaus, which sought to bring together "arts" and "crafts." Although the school would turn towards a machine aesthetic in the 1920s, its founding was marked by an interest in spiritual harmony, represented not simply by the church, but with the integration of that building into a dynamic, cosmic space of brilliant and reflecting light. With its transparencies and angular structure, Feininger's cathedral reflects the influence of Bruno Taut's utopian glass architecture.

Early Bauhaus culture was inspired by the structure and community of medieval guilds, so Feininger's connection to the Gothic past asserted this influence. At the same time, his use of abstraction in the form of the cathedral made it undeniably modern. The Cubist fracturing of forms and Futurist dynamic force lines influenced the style of Feininger's woodcut, yet its execution was purposefully crude to evoke pre-industrial imperfections. Cubo-Expressionism combined elements from the most revolutionary fronts of the avant-garde. At the same time, the very format of the woodcut was old-fashioned and suggested a hand-rendered, painstaking process that connected to the middle ages, before more sophisticated printmaking techniques were developed. In both subject and style, this print echoed the spirit of the manifesto itself, which spoke to the need for social change and revolution as well as the training of artists and craftsmen for a new age of rebuilding. Feininger's blend of avant-garde and traditional influences created a model that was visually modern and yet conventional in its symbolism. This was a balance that would dominate Bauhaus ideology in its early years.

Woodcut - Museum of Modern Art, New York
More Lyonel Feininger Artwork and Analysis:

If you see an error or typo, please:
tell us
Cite this page

Content compiled and written by Sarah Archino
Edited and published by The Art Story Contributors
" Artist Overview and Analysis". [Internet]. . TheArtStory.org
Content compiled and written by Sarah Archino
Edited and published by The Art Story Contributors
Available from:
First published on 07 Feb 2017. Updated and modified regularly.


[Accessed ]