Artists
Franz Marc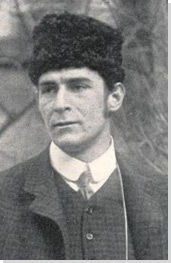 Born: February 8, 1880 - Munich, Germany
Died: March 4, 1916 - Braquis, France

"I try to intensify my sensitivity for the organic rhythm of all things; I seek pantheist empathy with the vibration and flow of the blood of nature-in the trees, in the animals, in the air . . . I see no happier medium for the 'Animalization' of art, as I would like to call it, than the animal picture."

Summary of Franz Marc
Although his career was cut short by his early death, Franz Marc had a tremendous impact on the various Expressionist movements that would evolve after World War I. After early experiments with Naturalism and Realism, Marc later eschewed those styles in favor of the greater symbolic potential of abstraction. He is most famous for his images of brightly colored animals, especially horses, which he used to convey profound messages about humanity, the natural world, and the fate of mankind. In association with Russian painter and theorist Wassily Kandinsky, Marc founded the group Der Blaue Reiter, which emphasized the use of abstracted forms and bold colors. Their goal was to use form and symbolism as tools to overcome what they saw as the toxic state of the modern world. As World War I approached, the tension of Marc's paintings came into especially sharp focus, as if he anticipated both his own fate and that of Europe as a whole.
Key Ideas
Marc looked to the natural world as an antidote to modern life, from which he felt increasingly alienated. Nature and animals were more than just pleasing to him; they were spiritual and a means of relocating what had been lost in the modern era. Thus, his paintings of animals are suffused with an almost meditative reverence.
Color was extremely important for Marc. Not only did he understand the potential for color to affect mood, he developed a specific theory of color symbolism. His analysis of color associated blue with the masculine, yellow with the feminine, and red with the physical - often violent - world.
Marc's work embodies the heightened anxieties of early-20th-century Europe, as people struggled with a rapidly changing, urban world on the precipice of war.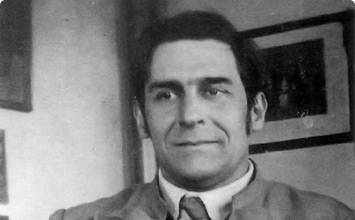 Franz Marc was born in Munich, Germany on February 8, 1880. His father, Wilhelm Marc, was an amateur landscape painter. Under the influence of his artistic father, Marc's artistic talent was evident from a young age, but he did not decide to pursue a career in painting until after completing his military service.
Important Art by Franz Marc

The below artworks are the most important by Franz Marc - that both overview the major creative periods, and highlight the greatest achievements by the artist.

Portrait of the Artist's Mother (1902)

Artwork description & Analysis: Painted not long after he entered the Munich Academy of Art in 1900, Marc's portrait of his mother is an excellent example of his early style, and it shows the influence of the natural realism that predominated at the academy. German realist art typically depicted the lives of ordinary people, and this painting shows Marc's mother, Sophie, as such. Painted in profile, she sits in a chair, quietly reading a book. The depiction of Sophie is intimate and quiet and suffused with an almost spiritual dignity. Stylistically, the composition is relatively flat, and makes use of muted colors, traits that were typical of natural realism. As Marc evolved as a painter, his work would move from muted to much bolder colors, and he would continue to depict shallow and flattened spaces. Yet the powerful, spiritual mood of this work also imbued his later works.

Oil on canvas - Stadtische Galerie im Lenbachhaus, Munich, Germany

Two Women on the Hillside (1906)

Artwork description & Analysis: After travelling to Paris in 1903, where he studied the works of the Post-Impressionists, Marc's style started to show a greater interest in color and form, with less attention paid to realism. His Two Women on the Hillside (1906) is an excellent example of this new stylistic interest. The painting depicts two fellow artists, Maria Schnur and Maria Franck, both of whom would also become his wives at different times. It is one of Marc's first attempts to depict a harmonious relationship between humans and nature, a theme that would only grow stronger over the course of his brief career. Stylistically, the work is a fascinating hybrid of the loose brush strokes and flattened space of the Post-Impressionists and the greater abstraction that artists like Marc and other German expressionists would explore in the coming years. He used expressive, linear brushstrokes to depict the bodies of the two women, and the landscape is made up only of broad bands of color that only vaguely suggest depth on the flat plane of the canvas. The repetition of lines, a style that would be prevalent in Marc's later work, is evident in the curved outlines of Maria Franck's reclining body, which are echoed by the curve of the hillside directly behind her. This is one of the most visible techniques Marc employs to draw connections between the human body and nature.

Oil on canvas - Franz Marc Museum, Kochel am See, Germany

The Yellow Cow (1911)

Artwork description & Analysis: After marrying Maria Franck in 1911, Marc painted The Yellow Cow as an homage to their union. The cow represents the safety and security Marc felt in this, his second, marriage. This composition is an early example of his use of color symbolism, a technique that had been pioneered by van Gogh, and by his friend August Macke. Van Gogh used color to represent emotion, but in his paintings identifiable features of the natural world remained. Marc built upon van Gogh's emotional use of color, by using colors to humanize natural forms in the landscape, emphasizing his own interest in pantheism. The large yellow cow represents the feminine, since Marc saw the color yellow as evoking feminine emotions. The blue spots on its hide represent the masculine, since he viewed blue as evoking masculine emotions. The combination of the two colors, then, indicates a merging of masculine and feminine, in a reference to his marriage to Franck. His repetition of color connects the animals with their background. This is most evident in the small herd of red cows grouped together at the left of the composition; they are camouflaged, blending into the rocky, red landscape around them. Marc also uses color and line repetition with the large yellow cow. The cow dominates the foreground of the dreamlike composition, exuding a mood of blissful serenity as it leaps over the rocky landscape in the foreground. The blue hills in the background echo the shape of the cow's haunches. The repetition of color and line throughout reverberate with a sense of energy as well as safety and happiness.

Oil on canvas - Solomon R. Guggenheim Museum, New York
More Franz Marc Artwork and Analysis:
Influences and Connections
Influences on Artist
Artists, Friends, Movements
Influenced by Artist
Artists, Friends, Movements

Interactive chart with Franz Marc's main influences, and the people and ideas that the artist influenced in turn.
View Influences Chart

| | | | | |
| --- | --- | --- | --- | --- |
| Artists | | Personal Contacts | | Movements |

Influences on Artist

Franz Marc
Years Worked: 1902 - 1916
Influenced by Artist

Artists

Personal Contacts

| | |
| --- | --- |
| | Albert Bloch |
| | August Macke |

Movements
If you see an error or typo, please:
tell us
Cite this page

Content compiled and written by The Art Story Contributors
Edited and revised, with Synopsis and Key Ideas added by Ellen Hurst
" Artist Overview and Analysis". [Internet]. . TheArtStory.org
Content compiled and written by The Art Story Contributors
Edited and revised, with Synopsis and Key Ideas added by Ellen Hurst
Available from:
First published on 22 Feb 2016. Updated and modified regularly.


[Accessed ]