Artists
Henri Matisse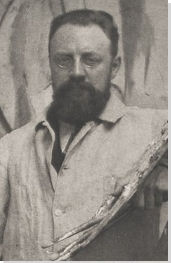 Born: December 31, 1869 - Le Cateau-Cambresis, Picardy, France
Died: November 3, 1954 - Nice, France

"What I dream of is an art of balance, of purity and serenity, devoid of troubling or depressing subject-matter, an art which could be for every mental worker, for the businessman as well as the man of letters, for example, a soothing, calming influence on the mind, something like a good armchair which provides relaxation from physical fatigue."

Summary of Henri Matisse
Henri Matisse is widely regarded as the greatest colorist of the 20th century and as a rival to Pablo Picasso in the importance of his innovations. He emerged as a Post-Impressionist, and first achieved prominence as the leader of the French movement Fauvism. Although interested in Cubism, he rejected it, and instead sought to use color as the foundation for expressive, decorative, and often monumental paintings. As he once controversially wrote, he sought to create an art that would be "a soothing, calming influence on the mind, rather like a good armchair." Still life and the nude remained favorite subjects throughout his career; North Africa was also an important inspiration, and, towards the end of his life, he made an important contribution to collage with a series of works using cut-out shapes of color. He is also highly regarded as a sculptor.
Key Ideas
Matisse used pure colors and the white of exposed canvas to create a light-filled atmosphere in his Fauve paintings. Rather than using modeling or shading to lend volume and structure to his pictures, Matisse used contrasting areas of pure, unmodulated color. These ideas continued to be important to him throughout his career.
His art was important in endorsing the value of decoration in modern art. However, although he is popularly regarded as a painter devoted to pleasure and contentment, his use of color and pattern is often deliberately disorientating and unsettling.
Matisse was heavily influenced by art from other cultures. Having seen several exhibitions of Asian art, and having traveled to North Africa, he incorporated some of the decorative qualities of Islamic art, the angularity of African sculpture, and the flatness of Japanese prints into his own style.
Matisse once declared that he wanted his art to be one "of balance, of purity and serenity devoid of troubling or depressing subject matter," and this aspiration was an important influence on some, such as
Clement Greenberg
, who looked to art to provide shelter from the disorientation of the modern world.
The human figure was central to Matisse's work both in sculpture and painting. Its importance for his Fauvist work reflects his feeling that the subject had been neglected in
Impressionism
, and it continued to be important to him. At times he fragmented the figure harshly, at other times he treated it almost as a curvilinear, decorative element. Some of his work reflects the mood and personality of his models, but more often he used them merely as vehicles for his own feelings, reducing them to ciphers in his monumental designs.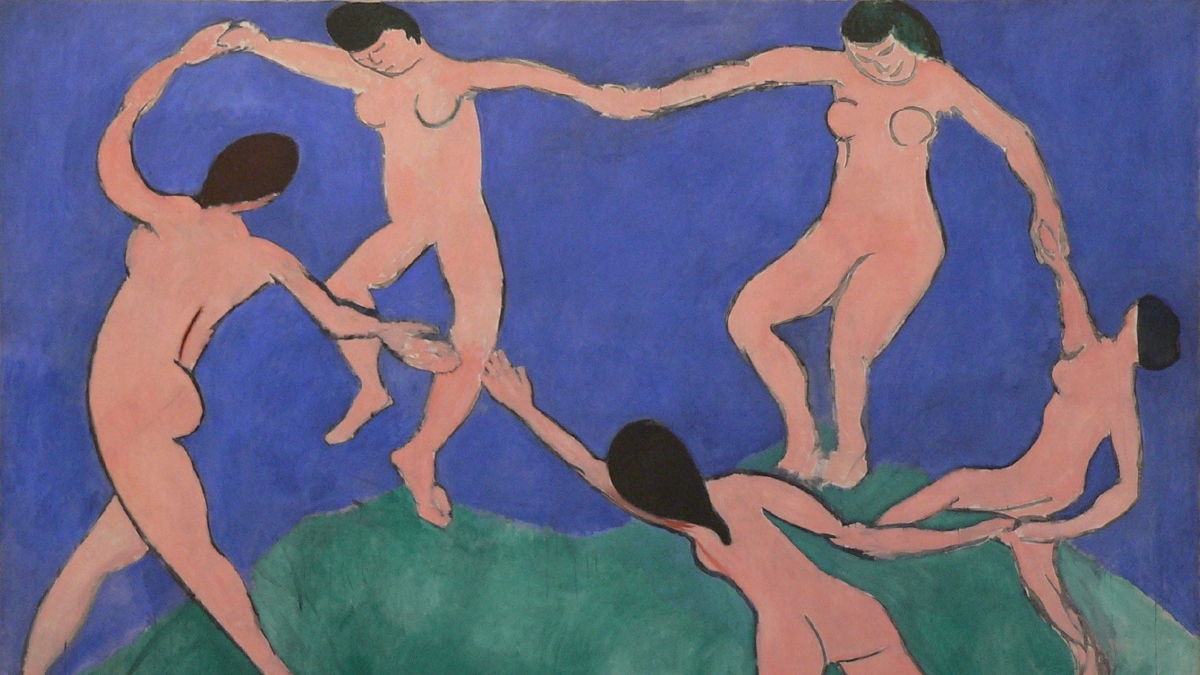 Detail of La danse (I) (1909) by Henri Matisse
Matisse meticulously experimented with art, trying and retrying ideas saying: "I have always tried to hide my efforts and wished my works to have a light joyousness of springtime which never lets anyone suspect the labors it has cost me."
Important Art by Henri Matisse

The below artworks are the most important by Henri Matisse - that both overview the major creative periods, and highlight the greatest achievements by the artist.

Luxe, Calme, et Volupte (1904-05)

Artwork description & Analysis: The title of this painting is taken from the refrain of Charles Baudelaire's poem, Invitation to a Voyage (1857), in which a man invites his lover to travel with him to paradise. The landscape is likely based on the view from Paul Signac's house in Saint-Tropez, where Matisse was vacationing. Most of the women are nude (in the manner of a traditional classical idyll), but one woman - thought to represent the painter's wife - wears contemporary dress. This is Matisse's only major painting in the Neo-Impressionist mode, and its technique was inspired by the Pointillism of Paul Signac and Georges Seurat. He differs from the approach of those painters, however, in the way in which he outlines figures to give them emphasis.

Oil on canvas - Musée National d'Art Moderne, Paris

The Woman with a Hat (1905)

Artwork description & Analysis: Matisse attacked conventional portraiture with this image of his wife. Amelie's pose and dress are typical for the day, but Matisse roughly applied brilliant color across her face, hat, dress, and even the background. This shocked his contemporaries when he sent the picture to the 1905 Salon d'Automne. Leo Stein called it, "the nastiest smear of paint I had ever seen," yet he and Gertrude bought it for the importance they knew it would have to modern painting.

Oil on canvas - The San Francisco Museum of Modern Art

Joy of Life (Le Bonheur de Vivre) (1905-06)

Artwork description & Analysis: During his Fauve years Matisse often painted landscapes in the south of France during the summer and worked up ideas developed there into larger compositions upon his return to Paris. Joy of Live, the second of his important imaginary compositions, is typical of these. He used a landscape he had painted in Collioure to provide the setting for the idyll, but it is also influenced by ideas drawn from Watteau, Poussin, Japanese woodcuts, Persian miniatures, and 19th-century Orientalist images of harems. The scene is made up of independent motifs arranged to form a complete composition. The massive painting and its shocking colors received mixed reviews at the Salon des Indépendants. Critics noted its new style -- broad fields of color and linear figures, a clear rejection of Paul Signac's celebrated Pointillism.

Oil on canvas - The Barnes Foundation, Merion, Pennsylvania
More Henri Matisse Artwork and Analysis:
Influences and Connections
Influences on Artist
Artists, Friends, Movements
Influenced by Artist
Artists, Friends, Movements
Interactive chart with Henri Matisse's main influences, and the people and ideas that the artist influenced in turn.
View Influences Chart

Artists

Personal Contacts

| | |
| --- | --- |
| | Henri Bergson |
| | Albert Marquet |
| | Leo Stein |

Movements

Influences on Artist
Henri Matisse
Years Worked: 1889 - 1954
Influenced by Artist

If you see an error or typo, please:
tell us
Cite this page

Content compiled and written by Julia Brucker
Edited and published by The Art Story Contributors
" Artist Overview and Analysis". [Internet]. . TheArtStory.org
Content compiled and written by Julia Brucker
Edited and published by The Art Story Contributors
Available from:
First published on 21 Oct 2011. Updated and modified regularly.


[Accessed ]