Artists
Paul Signac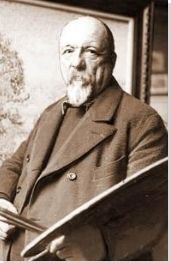 Born: November 11, 1863 - Paris, France
Died: August 15, 1935 - Paris, France

"The art of the colorist has in some ways elements of mathematics and music."

Summary of Paul Signac
Signac, who was both intelligent and well-read, was influenced heavily by modern theories on optics and color as well as by the work of the Impressionists, who were on the cutting edge of artistic innovation when he was a teenager and young man in the Parisian bohemian neighborhood of Montmartre. Signac's style changed substantially as he incorporated the techniques and theories of Neo-Impressionism (also known as "Divisionism" and "Pointillism") that he developed in collaboration with Georges Seurat. The rapid, varied brushstrokes of his Impressionist style, intended to convey the effects of light on objects, were transformed into the small, roughly square points of Neo-Impressionism. Signac, Seurat, and their fellow Neo-Impressionists began a process in Modernism of breaking down the basic components of a painting, in a way, separating color from the objects it described - an important step toward the further abstraction by later artists.
Key Ideas
While he is best known for his paintings and well-developed preparatory sketches, Signac was also an innovator in his extensive experimentation with a variety of media, from printmaking techniques like lithography and etching to watercolor and pen-and-ink, including painstaking sketches for paintings produced in tiny dots. Regardless of the medium, he persistently created forms without relying on line, which imposed a consistent level of abstraction on all of his work.
Signac's professed admiration for Naturalism, particularly in literature as evidenced by his virtual idolizing of
Émile Zola
, is in some ways reflected in his art. In particular, his emphasis on the mechanics of optics and the study of color theory situates him in a generation of artists who found paths for innovation by creating a kind of scientific approach to aesthetics.
Known as "melange optique" ("optical mixture"), the method used by Signac, Seurat, and other Neo-Impressionists involved placing dots of pure color separately on the canvas and allowing the eye to mix the paint, which happened when the viewer stepped back at least a couple of feet from the painting. As the white or off-white of the canvas was not typically concealed, it was usually an integral part of the process, creating a kind of shimmering effect. With Neo-Impressionism, wrote Signac, "...the separated elements will be reconstituted into brilliantly colored lights."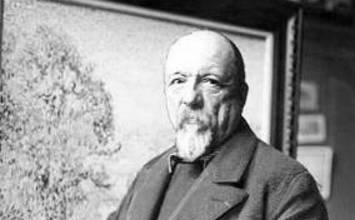 Paul Signac was born into a comfortably middle-class family in Paris in the late-19th century during the critical last few decades when Modernism was developing. Significantly, the family relocated early in his life to the Montmartre area of the city, which was then a thriving artistic environment. The move had a tremendous impact on the young Signac's engagement with the visual arts and, more generally, with avant-garde culture at the time.
Important Art by Paul Signac

The below artworks are the most important by Paul Signac - that both overview the major creative periods, and highlight the greatest achievements by the artist.

The Milliners (1885-86)

Artwork description & Analysis: Signac's first major interior scene, The Milliners takes up a subject often represented by the Impressionists, including Degas and Cassatt. Further, his companion and later wife, Berthe Roblès was herself a milliner or hatmaker. Berthe posed for this work: she is the woman on the left, who bends to retrieve her scissors.

The work is set in the workshop of a milliner in the Sentier quarter in the center of Paris; the area is still the city's garment district. Originally, the title referred to specific roles of the figures in the work, as the "trimmer" and the "finisher." This is a testament to Signac's ongoing insistence on accuracy. He had acquired from Berthe a wealth of information about millinery and its particular terminology in the interest of producing a work that transcended mere general, visual documentation. Not unlike Impressionist painters like Degas in particular, who frequently represented working class women, Signac observed them and, in a sense elevated their status via his paintings.

This painting is clearly one from the early years of Neo-Impressionism and, in fact, was begun and then reworked in the developing Pointillist style. An ardent admirer of Delacroix, especially his use of expressive color, here Signac uses a virtually identical palette to that of Delacroix's Women of Algiers (1834). In both Delacroix's and Signac's paintings, a feminine world generally excluding of men is represented although Delacroix's women are enclosed in a harem, thus magnifying the sense of exclusion of the male viewer.

In this early work, the primarily self-taught Signac is still struggling with the articulation of fictive space. The workshop in which the milliners are confined is quite shallow, further emphasizing the sense of intimacy and companionship. Further, at this early stage in the development of Neo-Impressionism, the surface does not shimmer like it does in his work even a year later. According to accounts from Seurat as related to their mutual friend, the important art critic Félix Fénéon who actually coined the term "Neo-Impressionism" (and not in a pejorative way), Signac had been "won over," having modified the painting using the new technique at the same time that Seurat was finishing (reworking) La Grande Jatte.

Oil on canvas - Emil Bührle Collection, Zürich, Switzerland

Les Andelys, the Riverbank (1886)

Artwork description & Analysis: When Signac produced this work, the powerful influence of Impressionism still exerted considerable force in terms of his style. This painting, produced in Les Andelys in Upper Normandy on the banks of the Seine River, features the short brushstrokes and naturalistic palette of Impressionist works. Light, as it flickers in the air and the water, is given the attention customary to an Impressionist painting, particularly as seen in works by Monet and Pissarro, both of whom were mentors (almost indirect teachers) of the self-taught Signac.

During the summer of 1886, Signac lived in the small town of Les Andelys during an incredibly formative time in which he produced ten landscapes utilizing the Neo-Impressionist technique that he was refining in collaboration with Georges Seurat. He exhibited this work, a placid scene of small town life on the river that also flowed through the lively capital city of Paris, at the Salon des Artistes Indépendants in 1887 along with three other paintings from the series. Important critics, including Gustave Kahn, Paul Alexis, and Félix Fénéon (who was to become his close friend), were impressed by Signac's work. Fénéon wrote: "Mr. Signac's verve accentuates the bright contrasts in his new canvases" Likewise, Kahn commented on the artist's expert depiction of light: "It is the glare of the midday sun which is caught in these landscapes; of all those that we know they are the most deeply infused with the joy of things and illustrated with the magical effects of light."

Oil on canvas - Musée d'Orsay

The Dining Room (1886-87)

Artwork description & Analysis: This drawing is one of many finished works in media besides oil on canvas that Signac produced throughout his very long career. The theme, a genre scene, a common choice for the Impressionists and generations of artists before them was one favored by Signac. Indeed, a painting of the same title he showed at the Salon des Indépendants in 1887 is quite similar to this one compositionally. This drawing, graphite and ink on paper, was created as an illustration for La Vie Moderne, the Parisian review of arts, literature, and other culture, in April 1887.

Here, Signac's meticulousness is apparent. Without the distraction of and interplay between colors, the way in which he structures forms is more obvious. Even in black and white, his ability to create an overall shimmering effect is evident. He began this drawing by putting down a light layer of graphite over which he added layers of dots carefully arranged to create variations in tone and to describe volumes.

A genre scene nonetheless, members of Signac's family posed for the figures represented here, including his grandfather and his mother as well as the family's housekeeper. None of them interact with one another; rather, they all seem to be going about their individual routines but doing so in a sort of quiet harmony.

Graphite and ink on Japan paper
More Paul Signac Artwork and Analysis:
Influences and Connections
Influences on Artist
Artists, Friends, Movements
Influenced by Artist
Artists, Friends, Movements

Interactive chart with Paul Signac's main influences, and the people and ideas that the artist influenced in turn.
View Influences Chart


Influences on Artist

Paul Signac
Years Worked: 1885 - 1935
Influenced by Artist

| | | | | |
| --- | --- | --- | --- | --- |
| Artists | | Personal Contacts | | Movements |
If you see an error or typo, please:
tell us
Cite this page

Content compiled and written by The Art Story Contributors
Edited and published by The Art Story Contributors
" Artist Overview and Analysis". [Internet]. . TheArtStory.org
Content compiled and written by The Art Story Contributors
Edited and published by The Art Story Contributors
Available from:
First published on 14 May 2017. Updated and modified regularly.


[Accessed ]