Artists
Arthur Dove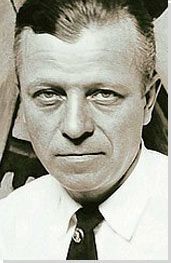 Arthur Dove
American Painter
Movement: Early American Modernism
Born: August 2, 1880 - Canandaigua, New York
Died: November 23, 1946 - Long Island, New York

"I look at nature, I see myself. Paintings are mirrors, so is nature."

Summary of Arthur Dove
America in the 1910s and 1920s experienced rapid industrialization and urban growth. Arthur Dove sought refuge from the quickened pace of historical change by translating nature into an abstract and distinctly modern vocabulary of color, shape, and line. This retreat into the slow, sustained rhythms of the natural world, its annual renewal, and its visual, spiritual, and auditory sensations define his career. Dove, who was an ardent amateur musician, was also deeply inspired by the parallels between the visual arts and music, and created many works inspired by the popular songs he listened to on the radio. Dove can be seen, simultaneously, as an heir to 19th-century Transcendentalists such as Ralph Waldo Emerson and Henry David Thoreau, as well as an influence on such later Abstract Expressionists as Mark Rothko, Jackson Pollock, and Lee Krasner.
Key Ideas
In the age of machines and materialism, Dove's work instead concentrated on nature as an something to experience, rather than a commodity to own. He stressed the interconnection of humans and the environment, and painted emotionally charged and brilliantly colored scenes of natural wonder.
Dove was attracted to the timelessness of nature, which he interpreted into a modern abstract vocabulary of color, shape, line, and scale. Simultaneously, Dove was both the heir to 19th-century American landscape painting, and the practitioner of new forms of modern painting.
Despite the evident influence of French Modernism, Dove's artwork is firmly located within cultural and artistic traditions of reverence for the American land, considering nature as the nation's living past.
Dove was a central member of
Alfred Stieglitz's
group who were the first moderns in American art. The collective broke away from representational and narrative art, created works that were innovative and often abstract in terms of their style, color, composition, and forms.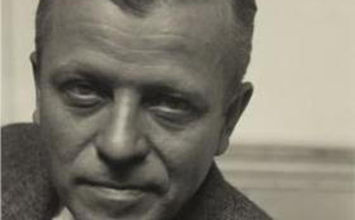 Arthur Dove was born on August 2, 1880, in Canandaigua, New York, to parents of English descent; his father, a successful businessman, was a building contractor and brick manufacturer. As a child, Dove became friends with a neighbor, naturalist Newton Weatherby, who took him along on hunting, fishing, and camping excursions and encouraged Dove's lifelong fascination with nature. Weatherby was also an amateur artist who gave assorted scraps of canvas to Dove to paint on.
Important Art by Arthur Dove

The below artworks are the most important by Arthur Dove - that both overview the major creative periods, and highlight the greatest achievements by the artist.

Lobster (1908)

Artwork description & Analysis: Painted while in Paris, Lobster shows the influence of the French modern masters upon Dove, in particular Paul Cézanne's spatial arrangements, and Henri Matisse's bold, signature color. Here, Dove reinterprets the traditional artistic subject of a still life in a modern style. Dove represents a splendid repast of ripe fruit and a lobster arranged on a cloth-covered table, against a vividly patterned wallpaper suggestive of a middle-class home. When he left Europe to return home to America the following year, Dove left the painting behind to be exhibited at the 1909 Salon d'Automne, the Parisian showcase for progressive, modern art. In 1910, Dove was introduced to Alfred Stieglitz and was included in his influential exhibition of the same year Younger American Painters. American critics, rather conventional in their tastes and unaccustomed to modernist works, denounced Lobster's "radical" French traits such as its high key colors, thickly applied paint (impasto), and the tilt of the table, which flattens the picture plane. Lobster was the last representational image Dove painted.

Oil on canvas - Amon Carter Museum, Fort Worth, TX

Nature Symbolized No, 2 (1911)

Artwork description & Analysis: Rather than try faithfully reproducing elements of nature, Dove stove as a painter to capture its spiritual aspects, bringing attention to those movements and lifecycles beyond the human eye. The heart of Dove's artistic philosophy was the articulation of "essences" that would transmit this sense of the spiritual in nature. These "essences" were biomorphic shapes that represented different kinds of energy or organic evolution, suggesting an inner principle of inherent reality. In this work, curvilinear forms and shades of green relate a sense of growth and also, movements in nature, evoking the sensation of greenery being rustled by the wind. His early abstractions, especially the large pastel paintings on linen such as this work, are part of his effort to capture these transitory effects.

Large pastel paintings on linen - The Art Institute of Chicago

The Critic (1925)

Artwork description & Analysis: For this whimsical piece, Dove pasted together art auction advertisements, art reviews, and exhibition announcements. Few American artists prior to World War II made collages, and Dove was the most proficient artist to do so. In Europe, Braque and Picasso had explored the compositional interplay between painted and glued-on elements, while Dada artists introduced the political, the irrational, and the satirical in their collages. In addition to these European precedents, Dove could have also been inspired by 19th-century American folk art such as work by Victorian amateurs and the Shakers; folk art was then in vogue in America. Here, Dove has created a pointed commentary on the critic Forbes Watson of whom the artist was himself highly critical. Watson's empty head and idle monocle hanging from his neck provides telling clues about the uselessness of the critic's word and judgment. The vacuum cleaner that the critic holds and the roller skates that he wears, both cut from newspaper, diminish any sense of the man's authority. Dove's The Critic, through its light humor, reveals tensions between the old guard and modern artists in America.

Collaged paper, newspaper, fabric, cord, glass, pencil, and watercolor on board - Whitney Museum of American Art
More Arthur Dove Artwork and Analysis:
Influences and Connections
Influences on Artist
Artists, Friends, Movements
Influenced by Artist
Artists, Friends, Movements

Interactive chart with Arthur Dove's main influences, and the people and ideas that the artist influenced in turn.
View Influences Chart

| | | | | |
| --- | --- | --- | --- | --- |
| Artists | | Personal Contacts | | Movements |

Influences on Artist

Arthur Dove
Years Worked: 1880 - 1946
Influenced by Artist

| | | | | |
| --- | --- | --- | --- | --- |
| Artists | | Personal Contacts | | Movements |
If you see an error or typo, please:
tell us
Cite this page

Content compiled and written by The Art Story Contributors
Edited and published by The Art Story Contributors
" Artist Overview and Analysis". [Internet]. . TheArtStory.org
Content compiled and written by The Art Story Contributors
Edited and published by The Art Story Contributors
Available from:
First published on 05 Jul 2014. Updated and modified regularly.


[Accessed ]