Artists
El Lissitzky
Born: November 23, 1890 - Pochinok, Russian Empire
Died: December 30, 1941 - Moscow, Soviet Union

"The space must be a kind of showcase, a stage, on which the pictures make their appearance as actors in a drama (or comedy). It should not imitate a living space."

Summary of El Lissitzky
Russian avant-garde artist El Lissitzky, made a career of utilizing art for social change. In fact, he made the very first abstract work with a political message. Although often highly abstract and theoretical, Lissitzky's work was able speak to the prevailing political discourse of his native Russia, and then the nascent Soviet Union. Following Kazimir Malevich in the Suprematist idiom, Lissitzky used color and basic shapes to make strong political statements. Lissitzky also challenged conventions concerning art, and his Proun series of two-dimensional Suprematist paintings sought to combine architecture and three-dimensional space with traditional, albeit abstract, two-dimensional imagery. A teacher for much of his career and ever an innovator, Lissitzky's work spanned the media of graphic design, typography, photography, photomontage, book design, and architectural design. The work of this cerebral artist was a force of change, deeply influencing modern art including the De Stijl artists and Bauhaus instructors.
Key Ideas
Lissitzky believed that art and life could mesh and that the former could deeply affect the latter. He identified the graphic arts, particularly posters and books, and architecture as effective conduits for reaching the public. Consequently, his designs, whether for graphic productions or buildings, were often unfiltered political messages. Despite being comprised of rudimentary shapes and colors, a poster by Lissitzky could make a strong statement for political change and a building could evoke ideas of communality and egalitarianism.
He declared that the Proun series existed at "the station where one changes from painting to architecture." The paintings, which combined basic forms grouped together and featuring shifting axes, attempted to provide multiple perspectives of spatial amalgams despite their two-dimensional nature. Lissitzky reasoned that the future of the arts lay in their potential to be integrated. The fusion of drawing, painting, sculpture, architecture, for instance, could be realized with his Prouns. These works may be considered fundamental to the development of modern abstract imagery, and a great influence on acutely industrial modern architecture.
Lissitzky's influence in the world of graphic design cannot be overstated. He utilized a pared-down palette of primary colors, black and white, text, and basic forms - shapes both real as well as invented geometric constructions - to tell stories, including traditional Jewish tales, and to make very powerful political statements.
Architecture was Lissitzky's most favored form of artistic expression, yet he had little success realizing his designs, which often bordered on the utopian and impossible. Dreaming of a non-hierarchical architecture unlike that of the emergent skyscraper culture of the capitalist West, Lissitzky's designs for "horizontal skyscrapers" remained forever in the realm of the imagined yet unrealized. For Lissitzky, the egalitarian ideal of Communism demanded such structures. They could serve as material evidence of the realization of such ideals.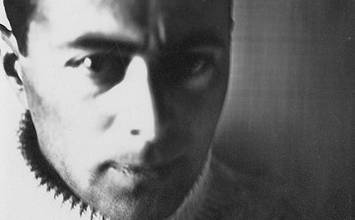 El Lissitzky was born Eleazar Markovich Lisitskii, in the town of Pochinok, a small, heavily Jewish-populated community in the western region of the former Russian Empire. Lissitzky spent much of his childhood in the town of Vitebsk (also Marc Chagall's hometown), followed by a ten-year stay with his grandparents in Smolensk, near the present-day Belarusian border, where he spent his secondary school years. A prodigious draughtsman even at age thirteen, Lissitzky was noticed by the local Jewish artist Yehuda Pen, who took the boy under his wing. Pen had founded School of Drawing and Painting in Vitebsk and taught many celebrated artists, including Chagall.
Important Art by El Lissitzky

The below artworks are the most important by El Lissitzky - that both overview the major creative periods, and highlight the greatest achievements by the artist.

Had Gadya (1919)

Artwork description & Analysis: "Had Gadya" is a song that is sung by Jewish families on the first evening of Passover. It tells the tale of a billy goat (representing the Jewish people) who is attacked by a cat, which is in turn attacked by a dog. These animals represent the oppressors of Jews throughout history. Lissitzky originally created gouache paintings of the ten animals, Had Gadya is a painting in a fluid manner, reminiscent of the style of Marc Chagall. This 1919 version, created for a children's book, features quaint, naturalistic animals contained within curvilinear compartments that overlap. These geometric elements - harbingers in a sense - speak not to the overt simplicity of Lissitzky's later style, but they also create a sense of movement within the composition.

Lithograph - Private collection

Beat the Whites with the Red Wedge (1919)

Artwork description & Analysis: Beat the Whites with the Red Wedge is one of Lissitzky's earliest attempts at propagandistic art. He produced this politically charged work in support of the Red Army shortly after the Bolsheviks had waged their revolution in 1917. The red wedge symbolized the revolutionaries, who were penetrating the anti-Communist White Army. Here Lissitzky uses his signature coded color combination of red, white and black, which reinforces the message indicated by the work's title. Colors and shapes take on directly symbolic significance. For example, the smooth, curvilinear walls of the white circle are pierced by the sharp point of the red triangle: the Red Army has pierced the defenses of the White Army. Dramatic color contrasts also create confusion regarding space-which area is positive? Which is negative? Meanwhile, small geometric forms in the limited color scheme float like tiny projectiles through the space along with text. Here, basic forms combine with actual text: painting and typography are fused. This work is an important precursor to Lissitzky's Prouns, when Suprematist art moved onto a three-dimensional visual plain.

Lithograph - Municipal Van Abbemuseum, Eindhoven, The Netherlands

Proun 99 (1925)

Artwork description & Analysis: Lissitzky's Prounen or Proun work, which spanned a variety of media from painting and illustration to physical installation, was the artist's effort to create three-dimensional environments in which two-dimensional shapes could exist in direct contrast to the space they inhabited. The end result for Lissitzky was ideally to create an ongoing tension between open, negative, three-dimensional space and flat, purely abstract, geometric forms. Painting and drawing, which had formerly existed independently of the three-dimensional media of sculpture and architecture, could now be fused to them to create new, integrated forms - ideally, the futuristic, Suprematist-style buildings Lissitzky envisioned.

Watercolor and metallic paint on wood - Yale University Art Gallery, New Haven, CT
More El Lissitzky Artwork and Analysis:
Influences and Connections
Influences on Artist
Artists, Friends, Movements
Influenced by Artist
Artists, Friends, Movements

Interactive chart with El Lissitzky's main influences, and the people and ideas that the artist influenced in turn.
View Influences Chart


Influences on Artist

El Lissitzky
Years Worked: 1909 - 1935
Influenced by Artist

If you see an error or typo, please:
tell us
Cite this page

Content compiled and written by Justin Wolf
Edited and published by The Art Story Contributors
" Artist Overview and Analysis". [Internet]. . TheArtStory.org
Content compiled and written by Justin Wolf
Edited and published by The Art Story Contributors
Available from:
First published on 18 Dec 2016. Updated and modified regularly.


[Accessed ]