Artists
Hans Arp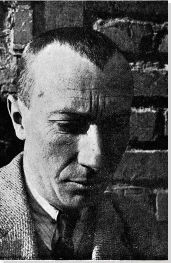 Born: September 16, 1886 - Strasbourg, Alsace
Died: June 7, 1966 - Basel, Switzerland

"Art is a fruit that grows in man like a fruit on a plant or a child in its mother's womb."

Summary of Hans Arp
Something of a one-man movement, Jean Arp could (and did) make anything into art. Best-known for his biomorphic sculptures, and one of the most versatile creative minds of the early-20th century, he fashioned sculptures out of plaster, stone and bronze, and also expressed himself in paintings, drawings, collages and poems. His approach to form, often referred to as organic abstraction, was remarkably consistent: his wavy lines suggested plants, body parts and other natural motifs, while remaining entirely abstract. Like an extraterrestrial on earth for the very first time, Arp's genius was in presenting visual information as if he is first seeing it. Transformation, growth, fecundity, and metamorphosis are among the dominant themes in his work.
Key Ideas
Arp's work is non-representational, yet firmly rooted in nature. His most abstract compositions suggest organic forms. This keeps the viewer curious, and provides a consistent framework for satisfying the eye.
One of the first artists to make randomness and chance part of the work, Arp saw chance as a collaborator in his process. This was a game-changer in the visual arts. Until then, Western artists had striven for a skilled level of control.
Rather than beginning with a subject (as artists had done for years), Arp generated the form first, and titled his works after they were completed. In this way, he sought to minimize the intervention of the conscious mind.
Arp is a transitional figure. As one of the founders of
Dada
, and subsequently an active participant in
Surrealism
, his work forms a link between these two major movements of the early-20
th
century.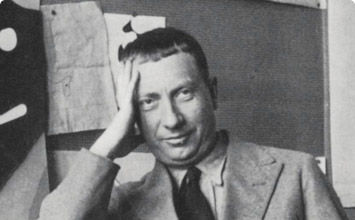 A restless thinker and a nomad, Arp was born into circumstances of uncertainty that shaped his path as an artist. Neither fully French nor fully German, the artist referred to himself as "Jean" when speaking French, and "Hans" when speaking German. Born Hans Peter Wilhelm Arp in 1886 in Alsace (still part of Germany at the time), he began studying art in his home town of Strasbourg, transferred to Weimar, completed his schooling in Paris and by 1911, had co-founded the first modern art alliance in Switzerland, Der Moderne Bund. With Der Moderne Bund, he worked for a brief period with Wassily Kandinsky and Der Blaue Reiter group in Munich, but soon returned to Paris where he hobnobbed with Amedeo Modigliani, Pablo Picasso, Sonia and Robert Delaunay, as well as Guillaume Apollinaire and Max Jacob.
Important Art by Hans Arp

The below artworks are the most important by Hans Arp - that both overview the major creative periods, and highlight the greatest achievements by the artist.


Artwork Images

Collage with Squares Arranged According to the Laws of Chance (1916-17)

Artwork description & Analysis: One of Arp's earliest "chance collages," this composition demonstrates his signature technique of tearing paper into rough shapes and dropping them onto a larger sheet, and then pasting them where they happened to fall. However, if we look carefully at this composition, what are the "chances" that pieces of paper would fall this way? They are relatively evenly spaced and aligned with the frame, gently guided by the artist into an unfussy, yet harmonious composition. Even if Arp was not entirely willing to relinquish control over the process, this idea was incredibly radical for the period. One of the first attempts to engage the element of chance in a work of art, it demonstrates Arp's commitment to the ideal of chaos, a hallmark of Dada.

Torn-and-pasted paper on blue-gray paper - Museum of Modern Art, New York


Artwork Images

Shirt Front and Fork (1922)

Artwork description & Analysis: One of a series of wooden relief sculptures made by Arp in the 1920s, Shirt Front and Fork depicts a recognizable form in an unrecognizable context. Rendered in black, grey and white, the work has an overt graphic quality that allows the viewer to quickly identify the shape of a fork on the right side. The object to the left, which resembles an enlarged tooth, is less easy to identify, and remains mysterious, evoking a host of associations that are ultimately unresolved for the viewer. Completed only a few years after Arp joined the Zürich Dada group and shortly before he participated in landmark Surrealist exhibitions, this work marks the transition from one movement to another. It is rooted in a stream of unconsciousness that foreshadows the core ambition of the Surrealists to resolve the contradictions between dream and reality. Throughout his career, Arp favored a restricted palette and, as he put it in 1955, "especially...black, white and grey" because, he explained, "There is a certain need in me for communication with human beings. Black and white is writing."

Painted wood - National Gallery of Art


Artwork Images

Configuration with Two Dangerous Points (1930)

Artwork description & Analysis: This painted-wood relief belongs to a group of related works that Arp completed in Paris in the 1930s. Animated through the seemingly random placement of the assembled elements, but in fact the product of a careful series of aesthetic choices, Configuration with Two Dangerous Points reveals Arp's strong focus on achieving a perfect structural balance without a loss of movement. Composed of four white and two black elements, this work exhibits an overt sense of play. This quality is further enhanced by its title, which is partially descriptive, but also humorous. In a work that essentially consists of floating blobs with gentle curves, where are these so-called dangerous points?

Wood - Philadelphia Museum of Art
More Hans Arp Artwork and Analysis:
Influences and Connections
Influences on Artist
Artists, Friends, Movements
Influenced by Artist
Artists, Friends, Movements

Interactive chart with Hans Arp's main influences, and the people and ideas that the artist influenced in turn.
View Influences Chart


Influences on Artist

Hans Arp
Years Worked: 1910s - 1966
Influenced by Artist

If you see an error or typo, please:
tell us
Cite this page

Content compiled and written by Stephanie Buhmann
Edited and revised, with Synopsis and Key Ideas added by Ruth Epstein
" Artist Overview and Analysis". [Internet]. . TheArtStory.org
Content compiled and written by Stephanie Buhmann
Edited and revised, with Synopsis and Key Ideas added by Ruth Epstein
Available from:
First published on 11 Dec 2015. Updated and modified regularly.


[Accessed ]