Artists
Giorgio De Chirico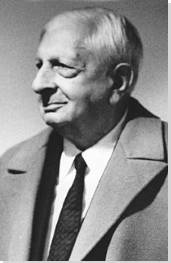 Born: July 10, 1888 - Volos, Greece
Died: November 20, 1978 - Rome, Italy

"To become truly immortal a work of art must escape all human limits: logic and common sense will only interfere. But once these barriers are broken it will enter the regions of childhood vision and dream."

Summary of Giorgio De Chirico
Giorgio de Chirico was a pioneer in the revival of Classicism that flourished into a Europe-wide phenomenon in the 1920s. His own interest was likely encouraged by his childhood experiences of being raised in Greece by Italian parents. And, while living in Paris in the 1910s, his homesickness may have led to the mysterious, classically-inspired pictures of empty town squares for which he is best known. It was work in this style that encouraged him to form the short-lived Metaphysical Painting movement, along with the painter Carlo Carrà. His work in this mode attracted considerable notice, particularly in France, where the Surrealists championed him as a precursor. But de Chirico was instinctively more conservative than the Paris avant-garde, and in the 1920s his style began to embrace qualities of Renaissance and Baroque art, a move that soon drew criticism from his old supporters. For many years afterwards, the Surrealists' disapproval of his late work shaped the attitude of critics. The artist's reputation was also not helped by his later habits of creating new versions of his Metaphysical paintings and of backdating his work, as if those pictures had been created back in the 1910s. In recent years, however, his work of that period has attracted more interest, and it was certainly influential on a new generation of Italian painters in the 1980s.
Key Ideas
De Chirico is most famous for the eerie mood and strange artificiality of the cityscapes he painted in the 1910s. Their great achievement lies in the fact that he treats the scenes not as conventional cityscapes - as perspectives on places full of movement and everyday incident - but rather as the kinds of haunted streets we might encounter in dreams. They are backdrops for pregnant symbols or even, at times, for collections of objects that resemble still lifes. De Chirico's innovative approach to these pictures - an approach rather like that of a theatrical set designer - has encouraged critics to describe them as "dream writings." They are, in other words, disordered collections of symbols. And this points to their difference from the so-called "dream images" of later Surrealists such as
Salvador Dalí
, which appear to want to capture the contents of a dream with a camera.
Key to de Chirico's work is his love of the classical past. He came to this through his appreciation for German
Romanticism
, and it was this that revealed to him new ways of looking at the Classics, and ways of treating themes of tragedy, enigma, and melancholy. For de Chirico, the themes and motifs of the Greek and Roman Classics remained valid even in the modern world. However, he recognized that the clash of the past and present produced strange effects - suggesting sorrow, disorientation, nostalgia - and some of the most powerful qualities in his work of the 1910s come from staging this contrast.
Much of the impact of de Chirico's pictures is derived from the restrained clarity of his style. He achieved this by rejecting the formal innovations of much modern art since
Impressionism
and by instead opting for a frank, realistic manner that allowed him to depict objects with simplicity. The result was a style that, rather like
René Magritte's
, is rich in evocative mystery despite the straightforward character of the depiction.
De Chirico always believed that his early academic training was vital in preparing him for his later work, and this conservative attitude set him apart from other modernists - particularly from the Surrealists who did so much to elevate his reputation. In the 1920s this outlook grew into a renewed belief in the value of craftsmanship and the Old Masters tradition, and it directed a shift in his style towards greater detail, richer color, and more conventionally accurate modeling of forms and volumes, as well as more emphatic references to Renaissance and Baroque art.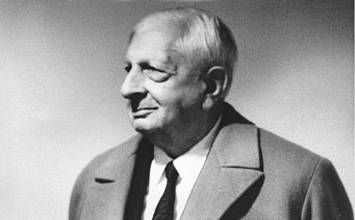 Giorgio de Chirico was born in Volos, Greece to Italian parents. His father was an engineer working on the construction of the Greek railway system and his mother was a noblewoman of Genoese origin. His parents encouraged his artistic development, and from a young age he took a strong interest in Greek mythology, perhaps because Volos was the port the Argonauts were supposed to have set sail from to retrieve the Golden Fleece. However, he was troubled by intestinal disorders in his youth, and it has been speculated that this contributed to his melancholic outlook.
| | | |
| --- | --- | --- |
| Giorgio De Chirico's childhood, life, career, and various anecdotes | | Read Giorgio De Chirico's Biography |
Important Art by Giorgio De Chirico

The below artworks are the most important by Giorgio De Chirico - that both overview the major creative periods, and highlight the greatest achievements by the artist.


Artwork Images

The Enigma of an Autumn Afternoon (1910)

Artwork description & Analysis: The Enigma of an Autumn Afternoon is the first painting in de Chirico's Metaphysical Town Square series, and the first painting in which he settled upon the style and imagery for which he is now famous - quiet, enigmatic, strangely simplified scenes of old towns. It is also the first in a number of canvases that he titled with the word "enigma." We may speculate that the enigma in question is the relationship between the real and the unreal, as this picture was painted after the artist felt a revelation in Florence's Piazza Santa Croce in which the world appeared before him as if for the first time. The painting depicts a portion of that square in a simplified fashion. It has many of the features that would become hallmarks of his work: a desolate piazza bordered by a classical facade, the long shadows and deep colors of the city at dusk, and a stationary figure, here a statue. The sail visible in the distance may have been inspired by de Chirico's memories of visits he made as a youth to the harbor of Piraeus in Greece.

Oil on canvas - Peggy Guggenheim collection


Artwork Images

The Child's Brain (1914)

Artwork description & Analysis: The Child's Brain was a favorite of Surrealism's founder André Breton, who bought the painting reportedly after it caused him to get off his bus when he saw it hanging in a gallery window. One can appreciate its impact on Breton, for almost a decade before the Surrealists had begun to speak about the power of dreams and the unconscious, de Chirico was painting images such as this that spoke about exactly these themes. Breton said that in conversations with de Chirico, the painter revealed that the man depicted in this image was his father. The bookmark inserted into the book on the table symbolizes his parents' lovemaking - the bookmark positioned so as to represent the phallus. On another level, the man in the painting, whether modeled upon de Chirico's father or not, is meant as a portrait of the young, sexually ambivalent and virile Dionysus. Breton and the Surrealists had interpreted de Chirico's work through their readings of psychoanalysis, but Freud was unknown to de Chirico until the 1920s.

Oil on canvas - Moderna Museum, Stockholm


Artwork Images

Gare Montparnasse (The Melancholy of Departure) (1914)

Artwork description & Analysis: Not to be confused with a 1917 painting simply entitled The Melancholy of Departure, the present work, Gare Montparnasse (The Melancholy of Departure), was dubbed an "architectonic masterpiece" by Robert Hughes. The presence of the architecture is central to its power, yet it is the way de Chirico treats the architecture that is so innovative; it is not intended to represent a particular place, or environment, but instead it is like a theatrical set - an unreal backdrop for unreal events. It is typical of the artist's work of the 1910s in its use of multiple vanishing points, deep colors, and elongated shadows of dusk. The clock tower and departing train possibly foreshadow his imminent departure to join the Italian army in the First World War. Trains are a familiar motif in de Chirico's work, functioning as a symbol of life and youthful expectation.

Oil on canvas - Museum of Modern Art, New York
More Giorgio De Chirico Artwork and Analysis:
Influences and Connections
Influences on Artist
Artists, Friends, Movements
Influenced by Artist
Artists, Friends, Movements

Interactive chart with Giorgio De Chirico's main influences, and the people and ideas that the artist influenced in turn.
View Influences Chart

Artists

| | |
| --- | --- |
| | Arnold Bocklin |
| | Max Klinger |
| | Hans Thoma |
| | Alfred Kubin |
| | Raphael |

Personal Contacts

| | |
| --- | --- |
| | Friedrich Nietzsche |
| | Arthur Schopenhauer |
| | Otto Weininger |
| | Giovanni Papini |

Movements

Influences on Artist

Giorgio De Chirico
Years Worked: 1909 - 1978
Influenced by Artist

If you see an error or typo, please:
tell us
Cite this page

Content compiled and written by The Art Story Contributors
Edited and published by The Art Story Contributors
" Artist Overview and Analysis". [Internet]. . TheArtStory.org
Content compiled and written by The Art Story Contributors
Edited and published by The Art Story Contributors
Available from:
First published on 01 Jun 2011. Updated and modified regularly.


[Accessed ]