Artists
Giorgio Morandi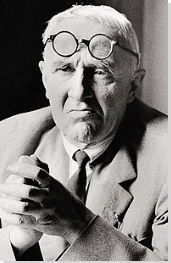 Born: July 20, 1890 - Bologna, Italy
Died: June 18, 1964 - Bologna, Italy

"One can travel this world and see nothing. To achieve understanding it is necessary not to see many things, but to look hard at what you do see."

Summary of Giorgio Morandi
Holed up in a small room in the center of Italy, far from the avant-garde of his day, Giorgio Morandi painstakingly worked to unlock the puzzles of art, the questions of modern painting, looking for the structure and order that underlies the process of representation itself. With a sparse selection of household objects and familiar landscapes, painted in muted tones and warm light, Giorgio Morandi bridged the grand legacy of Italian art and 20th-century modernism. With carefully crafted tonal relationships and a sense of palpable light and space, his paintings extended a tradition of representational painting while creating a minimalist aesthetic that remained relevant in the face of abstraction. Ultimately, Morandi's poetic style did not escape the attention of his contemporaries and established a legacy for generations of representational painters.
Key Ideas
Morandi grounded his work in familiar and universal forms and yet suggested an autobiographical quality in his careful paint handling and attention to an identifiable Italian quality of light. Although he painted generic household objects, critics noted how his representation of these objects conveyed a sense of Morandi's personality, monastic habits, and Bolognese environment. His tightly unified body of work would be influential for its close study of unremarkable elements of daily life, imbuing them with implications of deeper significance by emphasizing their painterly beauty and simplicity.
Engaged with his own pictorial experiments, Morandi was seemingly unaffected by contemporary art movements when the avant-garde was overwhelmingly interested in abstract painting. Yet, his concerns were similar to experiments by his contemporaries; for example he approached color, line, light, space, and brushstroke, as problems to be solved through careful study and nuanced adjustments. His realism was not simple reproduction of a subject; comparing Morandi's paintings with photographs of the objects he depicted, his manipulations of volume, shape and space become clear. As a contemporary critic, J.T. Soby exclaimed, "[Morandi separates] volumes and color and then interlock[s] them again in an alchemy he alone understood." Moreover, Morandi imbued these elements with emanating light that is far less evident in reproductions of his work, but that is palpable in the original paintings.
With his attention to technique and painstaking precision, Morandi extended the legacy of Italian painting into the 20th century, but gave it new relevance with his minimalist style and non-narrative focus. The sparse palette, clean lines, and careful brushstroke of Morandi's still lifes are unmistakably modern and his attention to technique and the physicality of the painted surface connected later painters with the grand traditions of the still life and landscape genres.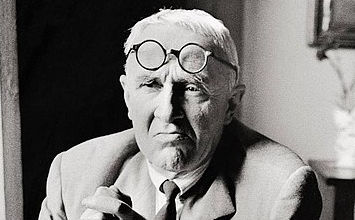 Giorgio Morandi was the eldest of five children, born into a middle-class family in Bologna, Italy. His only brother died in childhood. Morandi developed an interest in art from an early age, displeasing his father who wanted his son to join him in his export business; Morandi attempted this unsuccessfully in 1906 before enrolling at the Bologna Academy of Fine Arts in 1907. His pursuit of art as a career is owed in part to his failure at his father's company, his resistance to changing his focus on art despite his father's best efforts, and because of his mother's belief that her son should follow his dreams.
Important Art by Giorgio Morandi

The below artworks are the most important by Giorgio Morandi - that both overview the major creative periods, and highlight the greatest achievements by the artist.


Artwork Images

Natura morta (Still Life) (1914)

Artwork description & Analysis: One of Giorgio Morandi's earliest paintings, Natura morta (Still Life) of 1914, features a wooden table on which stands an assortment of monochromatic objects of everyday life. Although rendered in an abstract fashion, the viewer is still able to identify an upright book with its binding facing outward, which is positioned in front of a clear bottle, a vase, and a pitcher. In the space behind the table appears an abstracted view of a room, suggesting part of a wall, a window, and another table. While the objects are all inert, they are painted to suggest instability and movement, with a diagonal thrust that propels them towards the viewer.

In his early years, Morandi experimented with emerging styles; this painting shows the influences of both Futurism and Cubism. Morandi's still life suggests Futurism in the way each object is rendered to suggest movement towards the foreground. Elements of Cubism are visible in the use of bold outlines that emphasize basic geometric shapes and their arrangement into a compressed plane, along with the thick application of muted tones of paint. Although this dynamism would soon be replaced with a calm stability, this early work establishes basic formal elements that will appear throughout Morandi's later work.

Oil on canvas - Collection of Augusto and Francesca Giovanardi


Artwork Images

Natura morta (Still Life) (1916)

Artwork description & Analysis: Giorgio Morandi's painting Natura morta (Still Life) features an arrangement that includes two brown bottles, a gray pitcher and coffee pot, and a two-toned gray box. The works are rendered simply and lack detail. They sit on a beige tabletop, the edge of which is slightly below the center of the canvas, dividing the composition into three bands. The top and bottom band are a chocolate brown, highlighting the tabletop which depicted in lighter tan to better define the objects and the shadows cast.

Although this subject is unremarkable in itself, Morandi believed it carried important potential, describing how "even in as simple a subject, a great painter can achieve a majesty of vision and an intensity of feeling to which we immediately respond." This would push Morandi to focus on the development of formal qualities of line, color and composition. Although unassuming, this work must have been a particular importance to Morandi, as it was displayed for many years on the wall of his studio; he also selected this painting to show at the 1948 Venice Biennale. Well received at that exhibition, it helped to earn him the event's painting prize and was later purchased by the Museum of Modern Art in New York.

Oil on canvas - The Museum of Modern Art, New York, New York


Artwork Images

Natura morta (Still Life) (1918)

Artwork description & Analysis: Morandi's Natura morta (Still Life) (1918) departs from his earlier realism with three unrecognizable objects suspended in a box with a clear front. A key painting in his oeuvre, this is one of a small number of works in which he drew inspiration from the Metaphysical school of painting and most particularly shows the influence of the leading artists of this style, Giorgio de Chirico and Carlo Carra.

While the three objects resemble a ball, a skittle pin, and a mitered frame edge, the way in which they are arranged is unrealistic, producing a surreal, slightly disturbing effect. They float in the enclosed space of a box that also defies perspectival space. Yet, even when working within this irrational style, Morandi depicts the objects in a tightly structured arrangement. The metaphysical elements are secondary to the composition of the objects, the energy of the space between them, and how they reflect the light; these elements are characteristic of Morandi's broader body of work and outlast his experimentation at this phase of his career. Art historians have argued that it was during this phase of Metaphysical painting that Morandi first experimented with giving deeper meanings to common objects.

Later Morandi would distance himself from any participation in this movement stating, "My own paintings of that period remain pure still life compositions and never suggest any metaphysical, surrealist, psychological, or literary considerations at all."

Oil on canvas - Collection of Galleria Nazionale d'Arte Moderna e Contemporanea, Rome, Italy
More Giorgio Morandi Artwork and Analysis:
Influences and Connections
Influences on Artist
Artists, Friends, Movements
Influenced by Artist
Artists, Friends, Movements

Interactive chart with Giorgio Morandi's main influences, and the people and ideas that the artist influenced in turn.
View Influences Chart


Influences on Artist

Giorgio Morandi
Years Worked: 1913 - 1964
Influenced by Artist

If you see an error or typo, please:
tell us
Cite this page

Content compiled and written by The Art Story Contributors
Edited and revised, with Synopsis and Key Ideas added by Sarah Archino
" Artist Overview and Analysis". [Internet]. . TheArtStory.org
Content compiled and written by The Art Story Contributors
Edited and revised, with Synopsis and Key Ideas added by Sarah Archino
Available from:
First published on 13 Dec 2016. Updated and modified regularly.


[Accessed ]