Artists
Joel Meyerowitz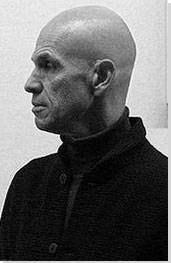 Born: 6 March, 1938 - The Bronx, New York

"We think of photography as pictures. And it is. But I think of photography as ideas. And do the pictures sustain your ideas or are they just good pictures? I want to have an experience in the world that is a deepening experience that makes me feel alive and awake and conscious."
Summary of Joel Meyerowitz
Though he belongs to the very top tier of modern American photographers, it could be said that Joel Meyerowitz came to be known initially almost by chance. Meyerowitz took to the streets of New York (with a borrowed camera) unaware that the preference amongst the new generation of art photographers was for black and white images. Though he was not averse to using monochrome (at the start of his career at least) he began by using color film blissfully unaware of this somewhat stuffy preconception. Indeed, though following in the "happenchance" style of Robert Frank, Henri Cartier-Bresson and the like, Meyerowitz had, albeit unwittingly perhaps, initiated a transformation in attitudes towards color street photography. Moving into the 1970s he diversified by taking up large format photography. His best-selling (with over some 100,000 copies sold) 1978 book Cape Light became in fact a benchmark text for the artistic possibilities of large plate color photography.

As a native of New York, Meyerowitz had been especially affected by the 9/11 attacks, and was the only photographer granted unrestricted access to Ground Zero. He embarked on a Ground Zero archival project, using a combination of large plated and 35mm formats, for The Museum of the City of New York. The project produced over 5,000 photographs (400 of which appeared in Aftermath: The World Trade Centre Archive in 2006). Latterly, Meyerowitz has spent more time in his second home in Tuscany where he has undertaken a still lifes series focusing on the "lives" of objects from the studios of Paul Cézanne and Giorgio Morandi.
Key Ideas
Though Meyerowitz cannot be confined to a single photographic genre, he remains best known for forging new ground in 1960s New York
Street Photography
. Meyerowitz takes his place along-side the other greats - namely
Garry Winogrand
and
Lee Friedlander
- but it was through his commitment to color that he brought his own unique stamp to the genre.
Meyerowitz demonstrated the Street Photographer's instinct for capturing spontaneous moments of movement and human interaction through his early series of photographs (some of which were monochrome). Meyerowitz spoke of his street photography in erotic terms, suggesting that his own take of American life in the early 1960s was about "The heat of the gazes between people, the charged mystery that arises from capturing chance moments on the fly."
Meyerowitz elected color as his dedicated medium in the mid-1970s. He also moved from a handheld 35mm camera to a large-format view camera. This shift in emphasis changed his photographic technique by introducing a slower, meditative approach to his work. The combination of the two (color and large format) allowed Meyerowitz to attune his eye to the changing light and subtleties of his surroundings to spectacular artistic effect. This change in direction was announced with the publication of Cape Light, undeniably one of the most important photobooks of the late 20th century.
In later years, Meyerowitz has turned to still life photography. In his most significant series, Meyerowitz visited the studios of Morandi and Cezanne where he used his camera to document the artists' tools which are imbued with the spirit of their great owners. It is no coincidence that Meyerowitz was drawn to these greats as all three men shared a devotion to the beauty of color and light.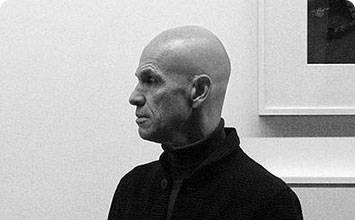 Joel Meyerowitz was born in the Bronx, New York City in 1938, to working class Jewish immigrant parents from Hungary and Russia. Even in his formative years, Meyerowitz was aware of his heritage and the idea that he could see his homeland from the position of an outsider. As he recalled later: "My sensitivities and sympathies, my cultural and moral stance, were informed through a kind of Jewish passport - a way of looking at the world and seeing characteristics, qualities, sentiments and emotions touched by a Jewish sympathy."
Important Art by Joel Meyerowitz

The below artworks are the most important by Joel Meyerowitz - that both overview the major creative periods, and highlight the greatest achievements by the artist.


Artwork Images

New Year's Eve, NYC (Kiss Me Stupid), New York City (1965)

Artwork description & Analysis: This iconic photograph is a classic of Meyerowitz's early New York street photography. At this point in his career he had only been photographing for three years, and was eager to find comedy and melodrama around every corner of New York's streets. The photograph was shot with in 35mm black and white film and shows a prominent cinema banner, advertising the romantic comedy movie "Kiss Me, Stupid", starring Dean Martin and Kim Novak. Directly underneath the banner, in the centre of the composition, a couple share an intimate New Year's Eve kiss, framed by passing crowds on either side. The cheerful crowds are blurred, as they move past, set on their own paths for the evening celebrations. By comparison, the central couple seem frozen in time, oblivious of the world around them.

The sweet comedy of the Kiss Me Stupid sign is almost suggestive of some kind of benevolent cinema employee, encouraging romance on this New York evening. The quotation marks call into memory perhaps the captions of a silent movie, as if subtitling the couple's dialogue. Meyerowitz captures a spontaneous moment of magic and synchronicity that as passing strangers we may not have looked twice at had the photographer not assumed an invisible presence behind the lens.

Gelatin silver print - Five Colleges Collection Database


Artwork Images

New York City (1963)

Artwork description & Analysis: This photograph was one of Meyerowitz very earliest, and an example of his natural predilection for color film before he made a self-conscious decision to use it. He remembers "I hadn't even been [shooting] a year and was learning how to become invisible on the street and get closer to people. This was the Puerto Rican Day Parade, and this young man was a perfect model, with a big flashy pompadour and probably a leather jacket in his car . . . But there was a sweetness to him, too. He was in the machine that he'd polished to a T. It was his vehicle, and his work of art."

This style of photograph calls into mind Meyerowitz deep admiration for Robert Frank. In the mode of Frank, Meyerowitz captures the melting pot of mid-century American life, creating a brand of Americana as observed from the position of an onlooker. The smooth, shining blue automobile cuts a diagonal line across the frame, a symbol of the American dream. Meanwhile, an American flag flutters in the breeze which is perhaps a specific nod to Frank for whom the American flag was something of a motif in The Americans. Yet, other elements of the photograph challenge ask us to consider what it meant to "be" American. The combative stare of the young man in the middle, in 1950s style greaser clothes, is counter to 1960s mainstream American culture while his "otherness" - the car owner is of Puerto Rican appearance - hints at a conflicted heritage; much like American-Jews like Meyerowitz and Swiss-Americans like Frank.

Archival pigment print - Huxley Parlour Gallery, London


Artwork Images

New York City (1975)

Artwork description & Analysis: This photograph marks a crucial point in Meyerowitz career. In this period during the mid-1970s, Meyerowitz switched from a small handheld camera to a large format 8 x 10 Deardorff. The loss of mobility is however compensated for by the much larger, high quality color prints. Though the switch to the Deardorff took away some spontaneity, it adheres to the same "snapshot" principle of Meyerowitz's street photography: that of capturing a moving city in a split moment in time and place. Speaking of the location on the intersection of 59th street and Madison Avenue, Meyerowitz suggested that he had "picked a hard, sunny corner, with something in the frame that appealed to [him];" in this case specifically, a "gaudy and horrible" office building that was "exactly of its era."

In terms of its composition, we see that the picture frame is divided into geometric shapes of light and shadow. Against this architectural order, passing individuals are purposeful, concentrated and introspective, striding across the composition in a mix of drab greys and tans and gaudy pink or blue. Yet collisions seem somehow inevitable given that each figure is in a world of their own. The color film meanwhile is integral to creating a mood and impression of a particular time and place. As Meyerowitz himself put it in this discerning quote: "When I first showed these sorts of image to my friends Garry Winogrand and Tod Papageorge they thought that I had lost my mind, or lost my eye. And yet, when I look back on this picture - at the newsagent, or the man striding around the corner, or the gigantic woman - I feel a kind of giddy delight that I was there. This was a crucial turning point, which moved me further along my own path. Anyone who looked at this in 2050 would be able to say: 'So that's what it was like to be in New York 75 years ago."

Archival pigment print - Howard Greenberg Gallery, New York
More Joel Meyerowitz Artwork and Analysis:
Influences and Connections
Influences on Artist
Artists, Friends, Movements
Influenced by Artist
Artists, Friends, Movements

Interactive chart with Joel Meyerowitz's main influences, and the people and ideas that the artist influenced in turn.
View Influences Chart

| | | | | |
| --- | --- | --- | --- | --- |
| Artists | | Personal Contacts | | Movements |

Influences on Artist

Joel Meyerowitz
Years Worked: 1962 - Present Day
Influenced by Artist

| | | | | |
| --- | --- | --- | --- | --- |
| Artists | | Personal Contacts | | Movements |
If you see an error or typo, please:
tell us
Cite this page

Content compiled and written by Eve MacNeill
Edited and published by The Art Story Contributors
" Artist Overview and Analysis". [Internet]. . TheArtStory.org
Content compiled and written by Eve MacNeill
Edited and published by The Art Story Contributors
Available from:
First published on 16 Dec 2018. Updated and modified regularly.


[Accessed ]