Artists
Eugène Atget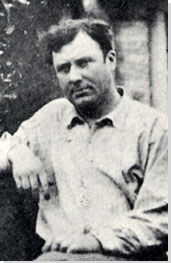 Born: February 12, 1857 - Libourne, France
Died: August 4, 1927 - Paris, France

"I can honestly say that I have captured all of old Paris."
Summary of Eugène Atget
A photograph shows the inside of the display of a clothing store like a parody of a theatrical space, where the photographer plays with ambiguity: while the vitrine triggers desire, the glass physically isolates the consumer who contemplates his own reflection mingled with the spectacle of the commodity. Direct, yet enigmatic, images by Eugène Atget earned him the title of "a modern art master" in his use of photography not only for aesthetic ends, but in order to detach the image from its social and cultural referent. Above and beyond their subjects, his photographs are regarded as the bridge between 19th century topographic photography and the so-called art documentary of the 20th century. His work expresses an uncompromising vision that took less account of technical precision, but rather focused on creating a record of pictorial space.
Key Ideas
Atget used photography to describe the different aspects of Paris opposed in many respects to the forms taken on by large-scale modernization. He chose specifically typical architecture before transformation, and small trades or "petits métiers" such as "ice-cream vendors", "wire-basket merchants" or "violet sellers" before their abolition.
His framings and light treatment explore new perspectives in photography that allowed for both recording the historical documents of the world, and also subtly commented on the images represented. His compositions avoid famous landsmarks in order to focus on a smaller scale, sharing his own sense of vision.
Paradoxically, he invented an innovative documentary aesthetic by using an old-fashioned wooden camera with a rapid rectilinear lens and the 18x24cm glass negatives that were common at this time. The combined weight of the equipment was around 20 kilos, a burden that Atget had to constantly carry with him when he explored the streets of old Paris by foot, descending the metro staircases, or when he travelled out to the suburbs by train. Ironically, in light of this burdensome camera, his work is associated with the modern figure of the carefree flâneur.
Considering himself an artisan, Atget has become one of a cardinal references in the
Surrealist
art movement, while at the same time
Man Ray
and
Berenice Abbott
helped reveal his importance to photography. He destabilizes the fixed categories of photographic realism and art, combining and contrasting both dream-like qualities and documentary purposes.
More than any previous photographer, and probably even artist, Atget fullfilled
Charles Baudelaire's
maxim: "That which is not slightly distorted lacks sensible appeal; from which it follows that irregularity - that is to say, the unexpected, surprise and astonishment - are an essential part and characteristic of beauty."
Atget made 10,000 negatives from which he produced and sold an estimated 25,000 prints to individuals and institutions. His system for organizing this massive archive consists of classifying his work not by date or places but by topics such as landscapes, architectures, portraits or interiors.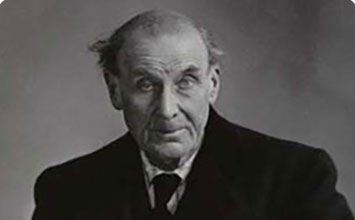 Jean Eugène Auguste Atget was born in Libourne (France) to working-class parents, Jean-Eugène Atget, a carriage maker and saddler, and Clara-Adeline Atget. His father changed careers to be a traveling salesman only to die a few years later on business. Shortly after, his mother, Clara, died as well. Faced with a harsh and unforgiving childhood, which left him orphaned at the age of five-years-old, he was raised by his elderly grandparents, Victoire and Auguste Hourlier, who lived in Bordeaux, France. Atget soon joined the seafaring life as a cabin boy.
Important Art by Eugène Atget

The below artworks are the most important by Eugène Atget - that both overview the major creative periods, and highlight the greatest achievements by the artist.


Artwork Images

Environs, Amiens (c. 1898)

Artwork description & Analysis: This image, depicted in an agrarian region in northern France, characterizes Atget's early style. The photographer identified himself with the French tradition of historicizing landscapes, with a total lack of reference to the classic conventions of framing and composition. This particular photo appears to have been influenced by Impressionist painter, Claude Monet, whose series of Haystacks was completed in 1890-91. The sleepy scene captures the quiet countryside and the timeless character of the French farmhouse lifestyle. The repetitive nature of the haystacks and the diagonal of the road push our view into the far-off distance. The scene is missing the presence of a farmer and livestock making it more of a meditation on the environment itself as the title suggests. As a documentary photographer, Atget described himself as a keeper of records. Occupying a unique position at the crossroads between the classical and modern era, he shied away from modernity in order to better prepare for its arrival. He used archaism to confront heterogeneous realities: his subjects often belong to the past; his Duchampian "found" images in the world announces new artistic uses of photography as a way to record reality. Postmodern artists such as Cindy Sherman, Barbara Kruger or Richard Prince will extend this practice by using documentary photographs in their own work.

Although Atget would later become an important reference for the avant-garde with his photographs of famous Parisian architecture, Environs, Amiens is reminiscent of the time when he travelled across the French countryside (locations such as Rouen, Beauvais, and Amiens) in an acting troupe. Initially a sailor and a travelling actor, he lived near this area right before moving to Paris in 1890. Though Atget never considered his photography to be art, he nonetheless took cues from the great painters of his time to make his images more lyrical. According to the art critic John Fraser, "his Rembrandt-esque ability to treat in exactly the same spirit the conventionally beautiful and conventionally sordid issued from the fact that in his approach to the energy of the city, he was able wholly to avoid these dichotomies." In his article entitled "Les spectacles de la rue", Robert Desnos associated Atget to the painter "Douanier Rousseau".

Albumen Print - The National Gallery of Art, Washington D.C.


Artwork Images

La Monnaie, Quai Conti (1900)

Artwork description & Analysis: This doorknocker, situated on a Parisian state institution building, epitomizes the grandeur of 18th century French architecture and decoration. Atget captures the quality of metal-smithing put into this doorknocker through the details of its wavy mane, furrowed eyebrows, and the careful pattern of the snakes' skin. He approached the ornament at a slight angle and emphasized the shadow and prestige. Atget worked with a large-format bellows camera, developing his own plates. His documentary purpose allows him to adjust contrasts in order to accent the details. He described the photo as, "completely beautiful", but there was another reason he sought to take highly detailed photos - in order to sell them to metalworkers, who would make replicas of the decorations. In 1890, he opened a studio specializing in source images for artists, architects, and set designers. The image was taken only a few years after an organization was established to preserve Paris's architectural heritage. He included it in his first album entitled, "Art in Old Paris." According to one of the great thinkers of the critique of progress - Walter Benjamin - this book announces the surrealist movement: "it gives free play to the politically educated eye." Bernice Abbott states that "we will remember him as an historian of urbanism, a true romantic, a lover of Paris, a Balzac of camera, from whose work we can weave a large tapestry of the French civilization."

La Monnaie, Quai Conti is an essential photograph to Atget's compilation of Old Paris as it represents the official style of Louis XVI from the 1700s. The period style was largely associated with embellished and ornate designs that no longer fit into the new, grand style set forth by Napoleon III in the 1800s. The duality of his photo's use for both aesthetic appreciation and work purposes marks the transition of photography as being more than a document, but also an art form in itself.

Albumen Print - The National Gallery of Art, Washington D.C.


Artwork Images

Ragpicker, avenue des Gobelins (1901)

Artwork description & Analysis: A ragpicker takes up the entire frame of Atget's shot on a Parisian street side. With the background blurred, all the attention is focused on the trade of the man who poses with a very large wooden cart behind him. In 1898 Atget embarked on a project with the quasi-encyclopedic aim of capturing the old city of Paris under threat from new urbanization. With a series on the forgotten jobs, he showed people's day-to-day environment without embellishment.

The photographer reveals the social and political changes that led to modern France. Following the path set forth by the quintessential French modernist, Charles Baudelaire, whose poem, The Ragpickers' Wine, illustrated ragpickers as, "Bruised by hard work, tormented by their years, each bent double by the junk he carries, the jumbled vomit of enormous Paris" - Atget continued this modern epithet and made the ragpicker part of his larger metaphor of the poet as a hero of modernity. Writer Jules Janin considered the ragpicker's basket as "a great catch-basin into which flows all the scum of the social body".

Furthermore, as someone who could personally identify with French workers, he frequently read leftist newspapers and championed the French worker in his subjects. Ragpickers wandered the streets looking for trash to be collected and resold. Their position in society is apparent especially when considering that livestock could easily replace their station. The ragpicker was explored by Édouard Manet, who undertook a series of pictures portraying street characters during the 1860s. At the end of the 20th century, contemporary artist Zoe Leonar defined the photographer him/herself as ragpicker.

Albumen Print - The J. Paul Getty Museum, Los Angeles, California
More Eugène Atget Artwork and Analysis:
Influences and Connections
Influences on Artist
Artists, Friends, Movements
Influenced by Artist
Artists, Friends, Movements

Interactive chart with Eugène Atget's main influences, and the people and ideas that the artist influenced in turn.
View Influences Chart

| | | | | |
| --- | --- | --- | --- | --- |
| Artists | | Personal Contacts | | Movements |

Influences on Artist

Eugène Atget
Years Worked: 1890 - 1925
Influenced by Artist

| | | | | |
| --- | --- | --- | --- | --- |
| Artists | | Personal Contacts | | Movements |
If you see an error or typo, please:
tell us
Cite this page

Content compiled and written by Jackie Meade
Edited and revised, with Synopsis and Key Ideas added by Muriel Berthou Crestey
" Artist Overview and Analysis". [Internet]. . TheArtStory.org
Content compiled and written by Jackie Meade
Edited and revised, with Synopsis and Key Ideas added by Muriel Berthou Crestey
Available from:
First published on 03 Feb 2017. Updated and modified regularly.


[Accessed ]