Artists
Maurice Utrillo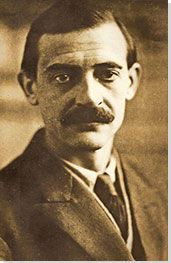 Born: Dec. 26, 1883 - Paris, France
Died: Nov. 5, 1955 - Dax, France

"On a particularly boring day, I had a clever but unfortunate inspiration. I seized a piece of cardboard, some tubes of tint and petroleum base - since I lacked real oil - and, confronting a typical Montmartre street corner, I suddenly found myself a practitioner of this difficult and thankless art of painting."

Summary of Maurice Utrillo
Maurice Utrillo's life could not have been more bohemian. A romantic concept, la vie bohème was for many people who lived such an existence in Paris of the late-19th and early-20th century far less dazzling in reality. Born to the former circus acrobat turned artist's model and eventually avant garde artist, Suzanne Valadon (she was only 18 at the time) Utrillo never knew who his father was. It was rumored that it could have been anyone from Puvis de Chavannes to Renoir to a young and little known painter named Boissy.

When he was 21, Utrillo took up painting at the encouragement of his mother, who had learned to paint while posing for artists like Morisot, Toulouse-Lautrec, Renoir and Degas and had become a skillful artist in her own right. Eventually, the two shared a studio in Montmartre. At age 22, he sold his first painting and by 1909 he was exhibiting his work at the prestigious Salon d'Automne. By 1910, he had achieved considerable critical acclaim, having developed a style of landscape painting that combined features of Post-Impressionism and Cubism. His landscapes and cityscapes earned him lucrative sales and national notoriety, including the Cross of the Legion of Honor from the French government in 1928. Despite having been shunned by the French artistic establishment during much of his career, he is considered one of the pioneers of The School of Paris, the pre-World War I, modern artistic movement characterized by experimentation and pluralism.
Key Ideas
The first couple of decades of the 20
th
century were tumultuous and formative: Modern Art took form in Paris, which was a sort of cultural laboratory for creative types. Utrillo was associated with a group of notoriously decadent artists known of as "
Les Maudits
" - "The Cursed Ones" - along with his mother,
Suzanne Valadon
,
Chaim Soutine
, and
Amadeo Modigliani
.
Utrillo's most frequent subjects were buildings in the Paris neighborhood of Montmartre, well known as a refuge for the city's bohemian types - artists, writers, poets, and the like. Some of his favorite haunts such as the Lapin Agile, where he was likely to encounter more established artists like Picasso and Toulouse-Lautrec, are represented numerous times with only slight variations from canvas to canvas.
The quintessential struggling artist and also taking a cue from
avant garde
innovators like
Picasso
and
Degas
, Utrillo often used unusual if not everyday materials like cardboard in place of more expensive canvas to produce his paintings. Unlike his idols and mentors, however, Utrillo was virtually untrained and his greatest achievement must surely have been adapting his unrefined technique to successive
avant garde
styles - Impressionism, Cubism, Expressionism - to attain considerable critical and financial success.
Maurice Utrillo Artist Overview Page:
This is a mini-page that we designed for artists that are harder (or maybe impossible) to find detailed information on. If you would like us to put in a significant effort to build more information into this page, please comment. Thank you
Important Art by Maurice Utrillo

The below artworks are the most important by Maurice Utrillo - that both overview the major creative periods, and highlight the greatest achievements by the artist.


Artwork Images

La Butte Pinson (1905-8)

Artwork description & Analysis: In 1896, when Utrillo was a young teenager and already struggling with alcoholism and getting into trouble in wild, bohemian Paris, he moved to a house on la Butte Pinson, a hill in the suburb of Montmagny along with his mother, stepfather, and maternal grandmother. It was in Montmagny where he first began painting, creating a series of works between 1905 and 1908 that were evidence of his natural abilities as he was largely untrained artistically.

In this painting, which demonstrates the profound, lingering influence of Impressionism with its softened brushwork, including the blurred lines and hazy light, Utrillo places leafless trees in the foreground between the viewer and the colorful huts in the distance. The huts are the bright spots in a winter scene featuring mostly cloudy skies - there's just a hint of light blue in the upper right corner - and a snow-covered ground. The graceful movement of the tree branches, which lighten as they reach the sky, draw the eye upward.

Oil on card glued on wood - Musée de l'Orangerie, Paris


Artwork Images

Notre Dame Cathedral (1909)

Artwork description & Analysis: By the age of 25, Utrillo had begun experimenting with more complex motifs. Once again, the influence of Impressionism - particularly Monet's cathedrals - is revealed in his work. In 1895, Monet's Rouen Cathedral series had been displayed at the gallery of Paul Durand-Ruel in Paris and he is very likely to have seen it.

In this unfinished work, Utrillo only vaguely describes the elaborate architectural sculpture on the facade of Paris's famous landmark - from statues of saints and royalty to the scenes represented in the half circles over each portal - that is such a recognizable feature of the front of the famous cathedral. Instead, he obscures most details, preferring instead to describe the effects of light in keeping with the most fundamental goal of Impressionism. The only spot of warmth in the picture aside from the slightly yellow masonry not cast in blue shadow, are the brown-orange doors of the famous cathedral, particularly those of the middle portal, which creates a sense of balance and symmetry or, rather, reaffirms the overt symmetry of the structure.

With this work, Utrillo also makes a break with Impressionism in a major way: whereas Impressionist works, while somewhat obscuring of details, still provided the viewer with a sense of depth, of three-dimensionality. In contrast, Utrillo's cathedral facade reads as nearly flat and made up of solid forms connected to one another by trails of color, not unlike the way Cézanne constructed landscapes using roughly geometric forms fit together on the picture plane.

Oil on card - Musée de l'Orangerie


Artwork Images

Le Place du Tertre (c. 1910)

Artwork description & Analysis: This painting features a view of a deserted Place du Tertre, a usually lively public square at the top of the hill of Montmartre. According to the Tate Museum, Utrillo probably did not stand in the square and compose this painting, although you are likely to see artists doing that very thing if you visit the Place du Tertre either today or 100 years ago. Instead, it is likely that this composition was based on a picture of the square Utrillo saw on a postcard, although, admits the Tate "none has so far been traced that shows exactly the same view." It is known, however, that the artist based many compositions on postcard images, particularly as he grew older and less inclined to go out in public. By 1909, Utrillo's alcoholism had begun to take a serious toll on his health. Combined with serious depression, the ill effects forced him into a sanitorium frequently. When not hospitalized, he was often watched over by a family member either in his studio or in a hotel room. Either way, he was not capable of going out and drawing or painting.

That began the practice of Utrillo working from postcards rather than on site. His mother and stepfather, Valadon's second husband, would bring the artist postcards so that he could continue painting, which provided a welcome distraction from his agony. Indeed, a painting Utrillo produced nearly twenty years after he painted this one is similar to the extent that both must surely have been based on the same mysterious original image. According to the Tate Museum, "Certain minor differences suggest that Utrillo made a few compositional adjustments in painting the present work, for example by widening the low building second from left, so that it almost blocks off the side street, but in the later version followed his model more literally."

This picture features bright colors muted only by the winter light, not unlike those seen in the earlier work from Montmagny. Further and quite symbolically, these are the colors of a slightly worn, lustreless, cold, and seedy Montmartre, the site of, basically, of the artist's ongoing deterioration. The image is not without cheer, but it is quite subdued.

Evidently, this and several other of Utrillo's works were signed by his mother, Suzanne Valadon, rather than the artist himself. This was because his major patron, the collector Louis Labaude, disliked having Utrillo's haphazard signature on the paintings he acquired and insisted Valadon sign them instead.

Oil on canvas - Tate Museum
More Maurice Utrillo Artwork and Analysis:
If you see an error or typo, please:
tell us
Cite this page

Content compiled and written by The Art Story Contributors
Edited and published by The Art Story Contributors
" Artist Overview and Analysis". [Internet]. . TheArtStory.org
Content compiled and written by The Art Story Contributors
Edited and published by The Art Story Contributors
Available from:
First published on 24 Mar 2017. Updated and modified regularly.


[Accessed ]