Artists
Suzanne Valadon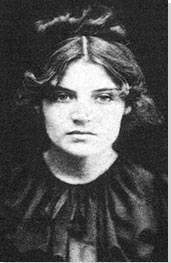 Born: September 23, 1865 - Bessines-sur-Gartempe, Haute-Vienne, France
Died: April 7, 1938 - Paris, France

""I had great masters. I took the best of them of their teachings, of their examples. I found myself, I made myself, and I said what I had to say.""
Summary of Suzanne Valadon
Typically with a look of defiance and a slight scowl, Suzanne Valadon lived and worked at the absolute epicenter of artistic Paris in its heyday. She was a model and a dear friend to some of the most famous artists of a generation, as well as a groundbreaking artist in her own right. She forged a career in a man's world, challenged the conventions of the nude, and carved a new critical space in which to consider a woman's body. Valadon's portraits are based on real emotions and actual physical experience; they encourage women to look for themselves and to reclaim their own viewpoint. Whilst her technique and observational style have much in common with the French and English Post-Impressionists, her hard hitting and multi-layered thematic edge - a fascinating and central focus on sex and aging - is more akin to that of the German, Austrian, and Scandinavian Expressionists, making Valadon an art historical lynchpin as well as a bright beacon for Feminist Art.
Key Ideas
Valadon differed from her female contemporaries,
Berthe Morisot
and
Mary Cassatt
, who, born into upper middle-class families were restricted in their subjects and outlook. Born to an unmarried mother and educated by street life, Valadon developed the confidence to be independent, to paint more challenging pictures, and to define her own identity outside of the prevailing norms. What seemed like an unfortunate start in life, was potentially a golden ticket into the male-dominated art scene of the time.
Whether or not it was her intention, Valadon adds food for thought to theoretical debates surrounding the subject of attraction between men and women and the politics of looking addressed later in the century (by the likes of Simone de Beauvoir, John Berger, and Laura Mulvey). There is a very strong sense in all of Valadon's work that she seeks to demystify sex and to present passion and libido as common experiences shared by all. Women are presented as active equals also in possession of the hungry gaze.
Not only an artist, Valadon is also famous for her inclusion in so many other artists' notable works. She doubled as a muse and an artist. She worked for 10 years as a professional artists' model, all the while cleverly gleaning contacts, ideas, and techniques.
Throughout her career, Valadon returned to self-portraiture. A deep and penetrating awareness of self seemed to flow as a strong wave across the early-20
th
century and brought with it a heightened awareness of vulnerability and mortality, namely Expressionism. Fellow women artists – including
Kathe Kollwitz
, Paula Modersohn-Becker, and Helene Schjerfbeck – each explored similar themes.

Valadon was central to the art world in France at the time - in this 1885 portrait she is just about 20 years old, and already inspiring the likes of Henri de Toulouse-Lautrec.
Important Art by Suzanne Valadon

The below artworks are the most important by Suzanne Valadon - that both overview the major creative periods, and highlight the greatest achievements by the artist.

Maurice Utrillo Playing With a Slingshot (1895)

Artwork description & Analysis: As in all of her early drawings, Valadon develops a signature dark outline to her subjects. Unlike other women artists at the time Valadon rejected examples of a light and feathered "feminine" brushstroke, and instead experimented with bold and definitive lines, more typically considered to be "masculine". Indeed, the style and energy of Valadon's mark making is most comparable at this point with the work of Egon Schiele. Like Schiele, Valadon was driven by passions from within - an energy and life force. Her initial works are observational, drawings of the scenes that were around her at the time, and in this case the subject is her son.

Depicting one's children is an interesting way for a woman to combine two roles that are often considered incompatible, that of being a mother and an artist. Kathe Kollwitz did a similar thing and since Valadon, more and more women have drawn, painted, and photographed their children as a way to be artists and at the same time care for their children and maintain domestic balance. Alice Neel painted both her children and grandchildren as available models and thus as a practice born of necessity. What is revealed is very interesting because the genre of portraiture is generally transformed, no longer a vehicle to communicate status and wealth, but rather an opportunity to reflect on identity and the workings of human psychology.

Crayon and paper - Private Collection

Adam and Eve (1909)

Artwork description & Analysis: This painting was made during a highly productive period for Valadon when she had just met the young André Utter. She had fallen in love again and as such felt a surge in creativity and began to paint rather than draw much more. The nearly life-sized painting depicts Valadon as Eve and Utter as Adam, the original lovers in the paradise of the Garden of Eden. The painting was originally completed without the leaves covering Utter's genitals, but they were added later in order to avoid scandal and to enable exhibition of the work in the Salon of 1920.

This was the first painting in which Valadon placed her subjects in an outdoor rather than interior setting. It was also the first painting exhibited by a female artist to show a nude man and woman together, and not merely any man or woman, but the artist and her lover (albeit in the guise of religious art). As Hewitt writes, "For a woman to paint a nude heterosexual couple showed extraordinary daring; it was simply not done." The piece was audacious on a personal level too. The figures poised on the precipice of sin, with Eve/Valadon reaching for the apple, their naked bodies already entwined. Valadon may be referencing her own relationship here - that of an older woman and much younger man - he as the forbidden fruit, and she, with the confidence to take him. Overall, the painting makes the fact that people fall in love and have sex a much more public and real idea than convention at the time. This is not an ideal fantasy, even though presented in a biblical guise; the painting speaks of the meeting of fleshy bodies in a way that prior to this was unheard of.

With the classical pose and luminous sky set against the dark trees, the painting echoes paintings of the same theme done in the early 1500s of Lucas Cranach the Elder, copies of which were readily available to Valadon. There is no serpent in Valadon's painting, though, and the figures seem weightless, appearing to be floating together. According to Hewitt, "The couple, Suzanne confessed, were caught in a timeless paradise and they were both responsible for their sin." This began a prolific period for Valadon, in which she started to paint more than draw, and to produce more paintings of nudes.

Oil on canvas - Centre Pompidou, Paris

Joy of Life (1911)

Artwork description & Analysis: This is an interesting painting in that it recalls similar scenes by the likes of Cezanne and Matisse. Indeed, bathers in nature or nudes in a landscape has been a time-honored theme for artists, from ancient Greece to 20th-century Paris and beyond. Titian, Renoir, and Paul Gauguin have also painted such a scene and Valadon was familiar with all of these precedents. The main difference in Valadon's picture stems from her inclusion of the male figure to the side, for which her lover, Andre Utter, was the model. There is a sense once again that this painting seeks to demystify sex and attraction. Previously women in such scenes were portrayed languidly displaying themselves without the pointer as to where and to what the sexy poses would lead. Here there is no mistaking that what we are dealing with - desire, libido, and sex. This is not a painting about fantasy or flirtation, but about the physical yearning for sexual connectivity, importantly experienced by both men and women.

Professor and art historian Gill Perry writes in The Concise Dictionary of Women Artists, "These female figures seem strangely separate from each other, from the male viewer and from the nature that surrounds them. Far from evoking a utopian harmony of woman and nature suggested by, for example, Matisse or Gauguin, Valadon's robust and sharply outlined women suggest a more ambiguous, dislocated relationship with both nature and the male spectator."

Oil on canvas - Metropolitan Museum of Art, New York
More Suzanne Valadon Artwork and Analysis:
Influences and Connections
Influences on Artist
Artists, Friends, Movements
Influenced by Artist
Artists, Friends, Movements

Interactive chart with Suzanne Valadon's main influences, and the people and ideas that the artist influenced in turn.
View Influences Chart


Influences on Artist

Suzanne Valadon
Years Worked: 1883 - 1938
Influenced by Artist

| | | | | |
| --- | --- | --- | --- | --- |
| Artists | | Personal Contacts | | Movements |
If you see an error or typo, please:
tell us
Cite this page

Content compiled and written by Lisa Marder
Edited and revised, with Synopsis and Key Ideas added by Rebecca Baillie
" Artist Overview and Analysis". [Internet]. . TheArtStory.org
Content compiled and written by Lisa Marder
Edited and revised, with Synopsis and Key Ideas added by Rebecca Baillie
Available from:
First published on 13 Aug 2019. Updated and modified regularly.


[Accessed ]