Artists
Käthe Kollwitz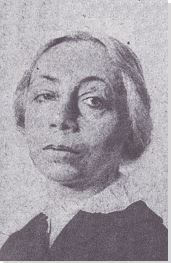 Käthe Kollwitz
German Printmaker and Sculptor
Movement: Expressionism
Born: July 8, 1867 - Königsberg, East Prussia
Died: April 22, 1945 - Moritzburg, Germany

"At such moments, when I know I am working with an international society opposed to war, I am filled with a warm sense of contentment."
Summary of Käthe Kollwitz
Fiercely committed to portraying the plights of workers and peasants, Käthe Kollwitz rendered the grief and harrowing experiences of both historical and contemporary wars in the first decades of the 20th century. Bucking usual artistic trends, Kollwitz adopted printmaking as her primary medium, and drawing from her own socialist and anti-war sentiments, she harnessed the graphic and expressive powers of the medium to present to the public an unvarnished look at the root causes and long-lasting effects of war. While her interest in printmaking and sometimes her subject matter coincided with the Expressionist painters in Germany, she remained independent from them, charting her own path in the burgeoning world of modern art.

In following the example of Goya's print series, The Disasters of War, Kollwitz's depictions of rebellion, poverty, and loss refuse the melodrama of war and sacrifice and instead concentrate on specific personal experiences that can be understood by many. In addition to her powerful visual legacy that still reverberates among graphic protest artists, her role as a recognized, leading female artist of the time ensures her place in the annals of 20th-century modern art.
Key Ideas
While Kollwitz initially began her artistic training as a painter, she quickly found her voice in printmaking. Over the years, as she mastered several different printmaking techniques and experimented with combining them, she was able to simplify her graphic compositions, removing extraneous details and imbuing them with even greater emotional effect that had a more universal impact.
While many modern artists explored the realms of abstraction to convey the ramifications of modernity and war, Kollwitz committed herself to an expressive naturalism in order to convey more deeply the range of emotions and experiences unleashed by these difficult times.
As an artist and a mother, Kollwitz was instrumental in establishing new ways in which modern women could portray themselves in art outside of traditional guises. Kollwitz created several self-portraits and portrayed women working, mourning, and leading revolutions. In particular, Kollwitz explored the subject of motherhood in all of its complexity throughout her long career.
While noted as a highly skilled printmaker, Kollwitz also turned her attention to sculpture, creating several memorials that explored her abiding anti-war themes of mourning and grief in three dimensions. Sometimes drawing on religious themes, such as the pietà, Kollwitz's sculpture embody a deep empathy with human suffering.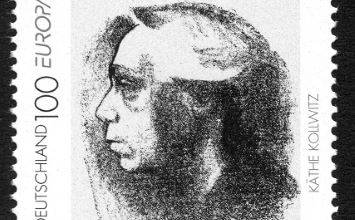 Käthe Ida Schmidt (later Kollwitz) was the fifth child of seven born to parents Katharina and Karl Schmidt. Karl trained as a lawyer, but he declined to practice due to the incongruousness of his political views with the authoritarian Prussian state. He later joined the German Social Democratic Workers Party (SPD), but ultimately worked as a stonemason and became an expert builder. Katharina grew up in a strict, radically political and religious household. Katharina and Karl equally supported the professional aspirations of their four surviving children and ensured that their daughters received every educational and training opportunity available. Käthe's later progressive values and politics were firmly rooted in her childhood.
Important Art by Käthe Kollwitz

The below artworks are the most important by Käthe Kollwitz - that both overview the major creative periods, and highlight the greatest achievements by the artist.

Misery (Not) (1897)

Artwork description & Analysis: Kollwitz's aesthetic response to Gerhart Hauptmann's play about the 1844 German weavers' rebellion resulted in the series The Weavers' Rebellion, an intimate reflection of the artist's valuation of and affection for the working classes. Biographer Martha Kearns notes that the series is unique for its depiction of working class people "initiat[ing], execut[ing], and suffer[ing] the fate of their own uprising" and for its presentation of women as active participants in a violent confrontation. Critically, departing from Hauptmann's play, Kollwitz began her series with Misery, a scene showing the death of a child from the deprivations of poverty, which situated her illustration of the weavers' rebellion as a direct reaction to a life cut short by low wages and inhumane living conditions.

Hopelessness and grief drive Misery's narrative. The print's focal point is the deceased child's bedside, with his mother, beset with sorrow, kneeling beside him, her head in her hands with despair. The child is small, almost skeletal, and bathed in an angelic, bright white light which lightens the dark, wretched room and illuminates the mother's arms. With this choice, Kollwitz illustrates the child's status as an innocent victim, a casualty in the oppressive workers' conditions which prevented survival. The unnaturally grim darkness of the interior, where the bright sunlight stops at the window and only the glow from the child creates any brightness, reveals a large loom and the child's father holding a sibling. The father's eyes are downcast, but the sibling looks directly at the loom, signifying the cause of the family's misery.

Upon starting the series, Kollwitz realized her lack of extensive etching training, and she noted that she "had so little technique that my first attempts [at the series] were failures." She then reverted to lithographic technique to make the first three prints and finished the remainder as etchings, which she perfected with a combination of drypoint, acquatint, tusche wash, and soft ground processes. This series represented a melding of mediums unconventional for a print series at the time. When it was first shown at the Great Berlin Art Exhibition in 1898, it would have earned the gold medal prize, had it not been for Emperor Wilhelm II's declaration of the series as "gutter art." She would, however, win the gold medal for this series the following year.

Lithograph on yellow-brown chine collé mounted on thick white wove paper - Smith College Museum of Art

Outbreak (Losbruch) (1903)

Artwork description & Analysis: Kollwitz was taken with the notion of female revolutionaries and was fascinated with the story of "Black Anna," the instigator of a 19th-century, widespread peasant rebellion. In preparatory drawings for The Peasants' War (Bauernkrieg) series, which illustrated the historic revolt, the artist even used her own likeness as a model for Anna. Outbreak, one of the original prints Kollwitz and the 5th plate conceived for the series, depicts Black Anna as a lone woman, inciting the peasants to defend themselves and their families.

It is, in many ways, a progressive reimagining of female agency in revolutionary times. Viewers are reminded of Eugène Delacroix's 1830 Liberty Leading the People in which the personification of liberty is a woman who leads men and boys of various social classes onwards towards freedom, stepping over the bodies of those who sacrificed themselves to the cause. Yet, Delacroix's woman is an idealized type who leads with her sexuality and maternity; her breasts are inexplicably bared and centralized in the composition, and her profile is of a classicized prettiness. In Outbreak, Kollwitz, in contrast, maintains the female peasant's agency. Black Anna's back is to the viewer, as the woman's focus is on the peasants making the charge, rather than on the need to display herself. She is dressed identifiably as a peasant, and she projects strength, solidity, and righteous anger through her frame and her raised, bent arms and clenched fists. Her body tilts, guiding the rebels onwards. Naturalism here is subverted to the emotional cadence of print, with frenetic lines and low, elongated, diagonally oriented bodies underscoring the rush, energy, and collective drive of the peasants in their uprising.

This work, upon submission to the Association for Historical Art, led to the Association commissioning Kollwitz to create an extended print series based on the Peasant War, and she subsequently added six additional etchings to create a total of seven prints on the subject.

Line etching, drypoint, aquatint, reservage, soft-ground etching with impressions from two types of fabric and Ziegler transfer paper - Smith College Museum of Art

Unemployment (Arbeitslosigkeit) (1909)

Artwork description & Analysis: Kollwitz dedicated herself to documenting and therefore bringing awareness to all manner of social ills and particularly to their consequences within the domestic sphere. In Unemployment, the artist depicts a distraught man in the lower left foreground, his body shadowed and his features sharply delineated with close, black lines and cross-hatching. We see his eyes widened and his brow furrowed in worry as he sits by the bedside of his wife and three sleeping children, contemplating his inability to provide for them. For this family, the distance between sleep and death in impoverishment is visibly slight. Kollwitz rendered the woman and her children bathed in an angelic light, their forms ill-defined but seemingly physically interconnected. The mother, between sleep and wakefulness, indicates her knowledge of their dire situation, as her face, in contrast to her body and those of her children, is darkly shadowed and her eyes hooded.

The artist also calls attention to the mother's hands cradling her child's head to illustrate the promise of eternal maternal protection that circumstances may not allow her to give. In here and in other images, Kollwitz's emphasis on the beauty of her subjects' hands can be traced to fond memories of her beloved maternal grandfather, the radical preacher Julius Rupp, who the artist recalled had "very beautiful" hands, and her own mother's similarly beautiful hands.

Etching and aquatint on paper - Smith College Museum of Art
More Käthe Kollwitz Artwork and Analysis:
Influences and Connections
Influences on Artist
Artists, Friends, Movements
Influenced by Artist
Artists, Friends, Movements

Interactive chart with Käthe Kollwitz's main influences, and the people and ideas that the artist influenced in turn.
View Influences Chart


Influences on Artist

Käthe Kollwitz
Years Worked: 1881 - 1945
Influenced by Artist

Artists

Personal Contacts

| | |
| --- | --- |
| | Agnes Smedley |
| | Muriel Rukeyser |
| | Lu Xun |
| | Kelley Aitkin |

Movements
If you see an error or typo, please:
tell us
Cite this page

Content compiled and written by Elizabeth Berkowitz
Edited and published by The Art Story Contributors
" Artist Overview and Analysis". [Internet]. . TheArtStory.org
Content compiled and written by Elizabeth Berkowitz
Edited and published by The Art Story Contributors
Available from:
First published on 07 Aug 2018. Updated and modified regularly.


[Accessed ]