Artists
Otto Dix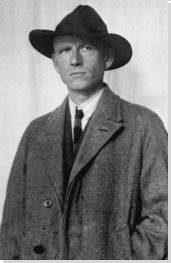 Born: December 2, 1891 - Untermhaus, Germany
Died: July 25, 1969 - Singen, Germany

"Art is exorcism. I paint dreams and visions too; the dreams and visions of my time. Painting is the effort to produce order; order in yourself. There is much chaos in me, much chaos in our time."
Summary of Otto Dix
Otto Dix has been perhaps more influential than any other German painter in shaping the popular image of the Weimar Republic of the 1920s. His works are key parts of the Neue Sachlichkeit ("New Objectivity") movement, which also attracted George Grosz and Max Beckmann in the mid 1920s. A veteran haunted by his experiences of WWI, his first great subjects were crippled soldiers, but during the height of his career he also painted nudes, prostitutes, and often savagely satirical portraits of celebrities from Germany's intellectual circles. His work became even darker and more allegorical in the early 1930s, and he became a target of the Nazis. In response, he gradually moved away from social themes, turning to landscape and Christian subjects, and, after serving in the army during WWII, enjoyed some considerable acclaim in his later years.
Key Ideas
Otto Dix is one of modern painting's most savage satirists. After many artists had abandoned portraiture for abstraction in the 1910s, Dix returned to the genre and injected sharp caricatures into his depictions of some of the leading lights of German society. His other narrative subjects are remembered for their indictment of corrupt and immoral life in the modern city.
Otto Dix was initially drawn to
Expressionism
and
Dada
, but like many of his generation in Germany in the 1920s, he was inspired by trends in Italy and France to embrace a cold, linear style of drawing and more realistic imagery. Later, his approach became more fantastic and symbolic, and he began to depict nudes as witches or personifications of melancholy.
Dix always balanced his inclination toward realism with an equal tendency toward the fantastic and the allegorical. For example, his images of prostitutes and injured war veterans serve as emblems of a society damaged both physically and morally.
Although Dix's work is often noted for its sharp-eyed depiction of the human figure, his early fixation with crippled veterans and his resort to caricature suggest that he was uncomfortable with celebrating the human body - and the triumphant human spirit - in his paintings.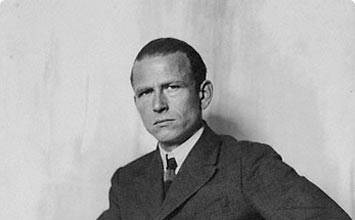 Wilhelm Heinrich Otto Dix was born to Franz and Pauline Dix on December 2, 1891. His father was a mold maker in an iron foundry, and Dix inherited his strength of character and steel-blue eyes. From his mother, a seamstress, he received a love of music and poetry. He first displayed his artistic talent - especially in drawing - during elementary school. At the age of ten, he modeled for painter Fritz Amann and, impressed by his experience in the studio, decided to become a painter himself. His school art teacher, Ernst Schunke, guided his study and helped him get financial assistance. The award required that he learn a craft while he continued to study art with Schunke, so he became an apprentice decorator for four years.
Important Art by Otto Dix

The below artworks are the most important by Otto Dix - that both overview the major creative periods, and highlight the greatest achievements by the artist.

Skat Players (Card-Playing War Cripples) (1920)

Artwork description & Analysis: Showing both his Dadaist and Cubist influences, Dix makes a clear social statement using his bold technique in this painting. The skat players are war veterans horribly disfigured and crippled by their service, yet they are still able to play cards. Skat was a card game favored by Krupps, the German manufacturers of weapons. Dix uses the repetition of the cards, the chair legs, and the stumped limbs of the men to build a composition that is disturbing in form as well as content.

Oil on canvas with photomontage and collage - Staatliche Museen zu Berlin, Nationalgalerie

Portrait of the Lawyer Dr. Fritz Glaser (1921)

Artwork description & Analysis: This picture of the lawyer Dr. Fritz Glaser is typical of Dix's portraiture from the early 1920s, in which he depicted his friends from the professional classes - doctors, lawyers and other notables who were also interested in the arts. Dr. Glaser assembled an extensive collection of art including works by artists such as Wassily Kandinsky, Paul Klee, and Emil Nolde. Dix shows him in front of the snow-covered facade of a typically ornate Dresden building, which appears to have been shattered during the war. Typical of his inclination toward caricature, the artist emphasizes the prominent features in Glaser's face, in this case his Semitic nose. The picture is also typical of the contradictions in Dix's life and work - contradictions between the good relations he had with many of Dresden's bourgeoisie, and the icy, critical tone with which his art remembered them.

Oil on canvas - Pompidou Centre, Paris

Portrait of the Journalist Sylvia von Harden (1926)

Artwork description & Analysis: As a character of her time just as the woman herself, this image of Sylvia von Harden became iconic of the era. This portrait is perhaps Dix's most recognized. It was even referenced in the 1972 film Cabaret, set in Weimar-era Berlin. It is said that Dix painted this portrait after seeing von Harden in the street and exclaiming, "I must paint you, I simply must! You represent an entire epoch." She was amused. "So you want to paint my lackluster eyes, my ornate ears, my long nose, my thin lips. You want to paint my short legs, my big feet -- things that can only frighten people and delight no one?" Dix claimed that she was a perfect image for a society that was less concerned about a woman's outward appearance than her psychological state.

Oil on canvas - Pompidou Centre, Paris
More Otto Dix Artwork and Analysis:
Influences and Connections
Influences on Artist
Artists, Friends, Movements
Influenced by Artist
Artists, Friends, Movements

Interactive chart with Otto Dix's main influences, and the people and ideas that the artist influenced in turn.
View Influences Chart


Influences on Artist

Otto Dix
Years Worked: 1906 - 1969
Influenced by Artist

If you see an error or typo, please:
tell us
Cite this page

Content compiled and written by Ashley Remer
Edited and published by The Art Story Contributors
" Artist Overview and Analysis". [Internet]. . TheArtStory.org
Content compiled and written by Ashley Remer
Edited and published by The Art Story Contributors
Available from:
First published on 22 Jan 2012. Updated and modified regularly.


[Accessed ]