Artists
Christian Schad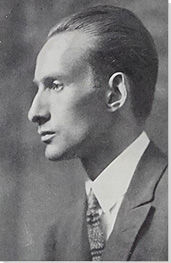 Born: August 21, 1894 - Miesbach, Germany
Died: February 25, 1982 - Stuttgart, Germany

"My paintings are never illustrative... if anything, they are symbolic."
Summary of Christian Schad
Working across media, Christian Schad charted a unique path through the revolutionary tactics of the Dadaists in Zurich and later the Neue Sachlichkeit (New Objectivity) painters in Berlin. While mingling in Dada circles, Schad made radical experiments in photography, making abstract pictures composed by arranging various objects on light-sensitive paper, exposing them to light, and capturing their outlines. This revolutionary photographic technique would later be used by László Moholy-Nagy, Man Ray and others. Despite this important innovation, Schad is probably best known for his later portrait paintings; he painted socialites, bohemians, and the denizens of the cabaret world. Even with his forays into abstract photography, his paintings remained resolutely realistic, following the broader return to Classicism in the interwar years.

Not as politically radical as his fellow German colleagues like Otto Dix and George Grosz, though successful during his life, Shad's reputation later languished. His contributions to Neue Sachlicheit painting have received renewed interest, however, and as contemporary photographers experiment with camareless photography, Schad's pioneering photographic process becomes more crucial in photography's historical lineage.
Key Ideas
A full three years before Man Ray and László Moholy-Nagy began experimenting with the photogram technique, Schad was the first interwar avant-garde artist to make use of the process. Schad's photographic experiments most closely hewed to
Dadaist
tenets. He employed everyday, random objects to create his photograms, underscoring the desire to break down the barriers of traditional artistic subject matter, and his abstract compositions have a mysterious, dream-like quality to them that connects them to
Surrealism
as well.
While Schad was influenced by the abstractions of
Cubism
and
Futurism
, he found his greatest influences in the Italian Old Masters, such as
Raphael
. After World War I, Schad participated in
Interwar Classicism
, returning to more traditional styles of realism and classicism to handle the traumas of war and the changes in society. Schad's painting during this period veered more towards
Magical Realism
than the biting satire of other painters of the era.
Schad used a cool, precise realism to portray his subjects. While one senses the individualities of the people Schad paints, one also senses that he is trying to capture the type, or roll, the person plays in society, most notably the "New Woman", who was an androgynous bohemian, who was sexually liberated and career oriented.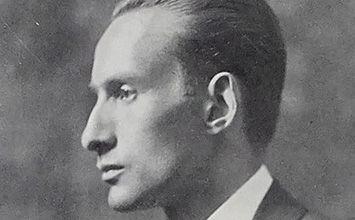 Christian Schad was born to an affluent family in Miesbach (Upper Bavaria), Germany, in 1894. The family moved to Munich shortly after he was born. His father Carl Schad was a prominent lawyer, while his mother's family owned several successful breweries in Bavaria. Artistic ability and ingenuity ran in Schad's family. His mother was related to the German Romantic painter Carl Philipp Fohr and his paternal grandfather was credited with bringing the bicycle to Germany. His parents encouraged his abilities in art and music from an early age, exposing him to art and culture on family trips to Italy and other regional art centers.
Important Art by Christian Schad

The below artworks are the most important by Christian Schad - that both overview the major creative periods, and highlight the greatest achievements by the artist.


Artwork Images

Descent from the Cross (1916)

Artwork description & Analysis: An early abstract painting of a religious subject, Christian Schad's 1916 Descent from the Cross reflects the influence of Cubism, Futurism, and Expressionism. Comprised of a series of interconnected facets, the nearly monochromatic painting appears fragmented and abstracted, almost to the point of unrecognizability. On closer inspection the vertical figure of Christ, rendered in lighter tones, becomes visible, as do the figures that surround him, which appear like disembodied heads. Limbs and other features dissolve into a series of intersecting planes. The head of Christ, though difficult to make out, is a portrait of his friend Walter Serner. Schad later described his choice of a monochromatic palette as "the single possible expression of our unreserved opposition to the war, which only allowed for an either-or attitude."

Always content to be contrary, Schad was never a strict adherent to any single style or subject. Instead, he borrowed elements from various sources in order to create his own style that incorporated allegory and symbolism. Descent from the Cross demonstrates the ambiguity of meaning evident in many of Schad's paintings. It resists strict categorization as either a religious painting or a portrait and hovers somewhere between the two. Although unusual for Schad, religious subjects were not entirely uncommon among Expressionist and other avant-garde artists. Max Beckmann painted the same subject in 1917 as a response to his experience fighting in World War I, and, indeed, Schad's depiction is equally reflective of his experience of the war.

Oil on canvas - Christian Schad Museum


Artwork Images

Onéirodynie en Kova (1919)

Artwork description & Analysis: Schad produced Onéirodynie en Kova, a photogram, by placing bits of detritus, string, paper, and scraps of cloth on a sheet of light-sensitive paper. It was then covered with glass and placed on the windowsill of his basement apartment to expose. Once satisfied with the result, he fixed them and cut the photographic paper in order to "free them from the convention of the square." These small-scale cameraless photographs are reminiscent of collages in their layering of objects and forms, reflecting Zurich Dada's interests in abstraction, chance operations, and the use of new methods and materials. In bringing together photography and the stuff of everyday life, newsprint and other discarded objects, the cameraless photographs were decidedly anti-bourgeois and anti-art, which was in keeping with Dada's iconoclastic approach to art making.

Although use of cameraless photography dates back to the very origins of photography, Schad innovated the process as an avant-garde art form. His photograms predate the earliest use of the process by Man Ray and László Moholy-Nagy, who came to cameraless photography a few years later. A group of these works were included in the groundbreaking Museum of Modern Art exhibition Fantastic Art, Dada and Surrealism (1936). It was then that Tzara named them "Schadographs," as a play on the artist's name and their shadow-like character. His cameraless photographs were an important Dada discovery that would pave the way for future experimentation with the process.

Schadograph [photogram] - Kunsthaus Zürich


Artwork Images

Composition en M (1920)

Artwork description & Analysis: One of Schad's most important Dada innovations, Composition en M is an abstract relief sculpture constructed from a series of jagged wooden planes. The wood pieces, cut by a carpenter to the artist's specification, were painted and arranged with other objects, including a necklace and several small metal balls. Produced during Schad's brief affiliation with Zurich Dada, Schad explained that the wood reliefs were made when his "penchant for everything lying around on the streets, in shop displays, in cafes, even in the waste bins was at its height." The abstracted forms in Composition en M are reminiscent of Hans Arp's abstract constructions, such as Untitled (Forest) (1917), and Kurt Schwitters's Merz collages. The reliefs similarly transcend the boundaries of a single medium by incorporating random objects associated with modern life. In its use of nontraditional sculptural materials and polychrome, Schad's relief sculptures reflect the influence of Ukranian avant-garde sculptor Alexander Archipenko.

Art historian Leah Dickerman notes that these works were "developed on the principle of creating an object neither rarified through materials nor trained artistic technique by incorporating components associated with machine technology - heavy enamel commercial paints, mass-produced metal hardware, and bits of metallic paper." Schad's early interest in abstraction and the use of detritus as fodder for his art was also evident in his cameraless photographs from the same period. As their sculptural equivalent, Composition en M reflects Schad's understanding of Dada as "the very idea of unrestricted freedom, of having the right to do everything, of having the power to do, to create, without having to feel yourself menaced by the Damoclean sword of dogma."

Painted wood relief with object-montage - Kunsthaus Zurich
More Christian Schad Artwork and Analysis:
Influences and Connections
Influences on Artist
Artists, Friends, Movements
Influenced by Artist
Artists, Friends, Movements

Interactive chart with Christian Schad's main influences, and the people and ideas that the artist influenced in turn.
View Influences Chart

Artists

Personal Contacts

| | |
| --- | --- |
| | Walter Serner |
| | George Schrimpf |

Movements

Influences on Artist

Christian Schad
Years Worked: 1913 - 1982
Influenced by Artist

| | | | | |
| --- | --- | --- | --- | --- |
| Artists | | Personal Contacts | | Movements |
If you see an error or typo, please:
tell us
Cite this page

Content compiled and written by Karen Barber
Edited and published by The Art Story Contributors
" Artist Overview and Analysis". [Internet]. . TheArtStory.org
Content compiled and written by Karen Barber
Edited and published by The Art Story Contributors
Available from:
First published on 20 May 2019. Updated and modified regularly.


[Accessed ]