Artists
George Grosz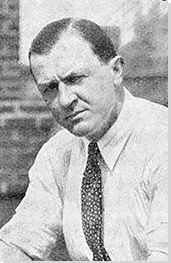 Born: July 26, 1893 - Berlin, Germany
Died: July 6, 1959 - Berlin, Germany

"I was arrogant enough to call myself a natural scientist, not a painter, nor, heaven forbid, a satirist. But in reality I myself was everybody I drew, the rich man favored by fate, stuffing himself and guzzling champagne, as much as the one who stood outside in the pouring rain holding out his hand. I was, as it were, divided into two."

Summary of George Grosz
George Grosz is one of the principal artists associated with the Neue Sachlichkeit (New Objectivity) movement, along with Otto Dix and Max Beckmann, and was a member of the Berlin Dada group. After observing the horrors of war as a soldier in World War I, Grosz focused his art on social critique. He became deeply involved in left wing pacifist activity, publishing drawings in many satirical and critical periodicals and participating in protests and social upheavals. His drawings and paintings from the Weimar era sharply criticize what Grosz viewed as the decay of German society. Shortly before Hitler seized power, Grosz moved to America to teach art and thus avoided Nazi persecution when his work was deemed "degenerate." His later style changed sharply due to his loss of faith in humanity, shifting from political propaganda to caricatures of the inhabitants of New York City and romantic landscapes. The traumatic experiences that drove George Grosz to rally against war, corruption, and what he saw as an immoral society created a particularly affecting and indelible artistic legacy. As a symbol of the revolution in Germany, his art was instrumental in awakening the general public to the reality of government oppression.
Key Ideas
George Grosz honed his skill for satire in his early illustrations of Berlin night-life while still an art student. He combined his skill for draughtsmanship with the influence of Cubist and Futurist modes of representing space to create an individual, yet objective social-realist style that could accurately convey his critical vision of contemporary society.
The figures that inhabit Grosz's art are typically not specific individuals, but rather allegorical figures representative of the different classes and the various plights of German society between the world wars. The use of allegory allowed Grosz to present a biting critique of this society without straying too far from the ideal of portraying a modern vision of reality.
Grosz synthesized two distinct and long-standing traditions within German art history with his own perspective to create his unique style. Combining the linear quality of the historic graphic tradition with German Gothic art's penchant for brutally grotesque imagery, Grosz utilized these traditional modes to add further emphasis to his contemporary moral perspective.
Grosz's most critical works are typically executed in pen and ink, and occasionally he worked into them with watercolors. Many of his drawings were reproduced in periodicals and journals, which circulated Grosz's images among various radical groups and the working class. The immediacy of these drawings and their reproductions allowed them to clearly convey Grosz's commentary on the modern world to a more diverse audience than a singular painting in a gallery or museum could.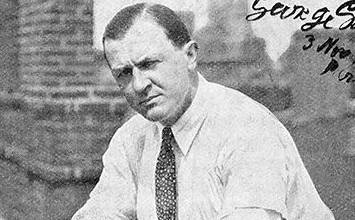 Georg Ehrenfried Groß was the youngest child born to Karl and Marie Wilhelmine Groß. He lived with his two older sisters in a Berlin public house, owned and managed by his parents, until the business failed in 1899. The family moved to Stolp, a rural town on the northeastern coast (now part of Poland), where Karl, a Freemason, had secured a position as the local lodge caretaker. His death in the following year compelled the Groß family to return to Berlin, where Georg's mother and sisters made a living by sewing.
Important Art by George Grosz

The below artworks are the most important by George Grosz - that both overview the major creative periods, and highlight the greatest achievements by the artist.


Artwork Images

The Faith Healers (1916-17)

Artwork description & Analysis: This work, also known by the title Fit for Active Service, depicts a doctor inspecting a skeleton with an ear trumpet, pronouncing him "KV" (short for kriegsverwendungsfahig, or "fit for combat"). Unconcerned with the diagnosis, the surrounding officers appear either bored or absorbed in other matters. The scene refers to the desperate recall of discharged soldiers toward the end of war, after the German forces suffered heavy losses. Grosz himself had been forced to return to the front in 1917, only to be released four months later for mental illness, lending the subject a great deal of personal significance. Grosz's penchant for grotesquerie is indebted to the precedent set by the German Gothic tradition, which he often looked to as a source of inspiration. Grosz is best known for his drawings and works on paper, and The Faith Healers is an exemplary work of his highly politically charged style that overlaps with the ideals of both Neue Sachlichkeit (New Objectivity) and the Berlin Dada group.

Ink and brush - Museum of Modern Art, New York


Artwork Images

A Funeral: Tribute to Oskar Panizza (c. 1917-18)

Artwork description & Analysis: Dedicated to the writer and psychiatrist Oskar Panizza, who was known for his witty criticisms against the state, A Funeral is a statement of Grosz's feelings of disgust and frustration toward German society during the tumult that followed World War I. The chaotic procession of distorted figures, painted in shades of dark red and black, seems to take place in a hellish chasm between precariously slanted buildings. The dense, collage-like technique, which draws from Cubism and Futurism, adds to the sense of claustrophobia by layering multiple scenes in a shallow space. In a letter, Grosz described his composition as a "gin alley of grotesque dead bodies and madmen.... A teeming throng of possessed human animals... think: that wherever you step, there's the smell of shit." This vivid description conveys Grosz's passionate opposition against the direction of the German administration following World War I. The synthesis of inspiration from both modern and traditional sources is typical of Grosz's work as well as that of the larger Neue Sachlichkeit movement.

Oil on canvas - Stattsgalerie Stuttgart, Germany


Artwork Images

Daum Marries Her Pedantic Automaton "George" in May 1920. John Heartfield is very glad of it. (1920)

Artwork description & Analysis: After several years of courtship, Grosz married Eva Peter, whom he met while taking classes at the School of Arts and Crafts in 1916. Nicknamed Maud (the anagram of "Daum") by Grosz, her character appears hesitant, even afraid, despite her seductive state of undress. Grosz is depicted as a robot, a central Dadaist motif that redefined the artist as machine. Wieland Herzfelde, the publisher of many of Grosz's portfolios, attempted to unravel the subject of the painting by explaining marriage as a condition that "comes between the bride and groom like a shadow, this fact that, at the very moment when the wife is allowed to make known her secret desire and reveal her body, her husband turns to other soberly pedantic arithmetical problems..." Grosz emphasized the cold, impersonal quality of the automaton with his use of collage. The anonymous - but oddly constructed background furthers the sense of alienation, a common theme in modernist art of the early-20th century - but here that lack of emotion is not necessarily a negative quality.

Pencil, pen, brush and ink, watercolor and collage - Berlinische Galerie, Berlin Landesmuseum fur Moderne Kunst
More George Grosz Artwork and Analysis:
Influences and Connections
Influences on Artist
Artists, Friends, Movements
Influenced by Artist
Artists, Friends, Movements

Interactive chart with George Grosz's main influences, and the people and ideas that the artist influenced in turn.
View Influences Chart

Artists

Personal Contacts

| | |
| --- | --- |
| | Jules Pascin |
| | Rudolf Schlichter |

Movements

Influences on Artist

George Grosz
Years Worked: 1910 - 1959
Influenced by Artist

| | | | | |
| --- | --- | --- | --- | --- |
| Artists | | Personal Contacts | | Movements |
If you see an error or typo, please:
tell us
Cite this page

Content compiled and written by The Art Story Contributors
Edited and published by The Art Story Contributors
" Artist Overview and Analysis". [Internet]. . TheArtStory.org
Content compiled and written by The Art Story Contributors
Edited and published by The Art Story Contributors
Available from:
First published on 01 Oct 2012. Updated and modified regularly.


[Accessed ]