Artists
Oskar Kokoschka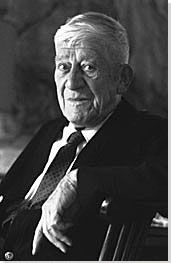 Oskar Kokoschka
Austrian Painter, Printmaker, Draftsman, Sculptor, Poet, and Playwright
Movements and Styles: Expressionism, Modern Sculpture
Born: March 1, 1886 - Pöchlarn, Austria
Died: February 22, 1980 - Montreux, Switzerland

"Painting...isn't based on three dimensions, but on four. The fourth dimension is a projection of myself....The other three dimensions are based on the vision of both eyes...the fourth dimension is based on the essential nature of vision, which is creative."

Summary of Oskar Kokoschka
Oskar Kokoschka moved daringly from a more decorative style into a bold, racy Expressionism. He came of age during turn-of-the-century Vienna, exploring Sigmund Freud's analysis of dreams and the unconscious as well as giving voice to the growing anxiety felt among the bourgeois class about the modern age. His disorienting compositions used bold brushstrokes and strong colors to confront the viewer. His freedom from stylistic constraint as well as his belief in the power of art to raise awareness of contemporary problems set an example for artists from the Abstract Expressionists in the mid-20th century to the Neo-Expressionists of the late-20th century.
Key Ideas
Like many Expressionists, Kokoschka eschewed the harmonious effects of color and form and instead created tempestuous compositions with clashing colors and contorted angles to create an emotional intensity meant to rouse the viewer from bourgeois tedium and conservatism.
Kokoschka's penchant for portrait painting and self-portraiture was unique among the Expressionists. Kokoschka was less concerned about portraying the physical features of his sitters as realistically as possible and more interested in capturing their, and his, inner psyche through exaggerated features, gestures, and brushstrokes.
An outspoken critic of the Nazis and Fascism and concerned with the predicaments of refugees from these regimes, Kokoschka believed that art could counter such power, and to this end, he never painted completely abstractly like some of his other avant-garde colleagues. He felt that in order for art to be as powerful as possible it needed to maintain a reference to the concrete world in which we live.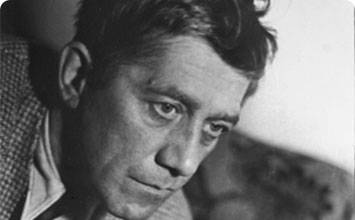 Oskar Kokoschka was born in 1886 in Pöchlarn, a small town on the Danube, 100 kilometers west of Vienna. His father Gustav, from a German patrician family of goldsmiths, was a travelling salesman and, his mother Maria Romana (née Loidl) was a forester's daughter from the state of Styria in south east Austria. When asked about his childhood Kokoschka said that he was a very happy child and that his father gave him books which formed him as a man and an artist. Among these were an abbreviated version of the Odyssey and the Orbis Sensualium Pictus, a 1658 textbook for children written by Czech educator John Amos Comenius. From these his appreciation for classical literature and the arts began.
Important Art by Oskar Kokoschka

The below artworks are the most important by Oskar Kokoschka - that both overview the major creative periods, and highlight the greatest achievements by the artist.


Artwork Images

Selection from The Dreaming Boys (or The Dreaming Youths) (1907-08)

Artwork description & Analysis: This illustrated book with eight photolithographs was originally commissioned by the financier of the Wiener Werkstätte as a fairy tale for his children. But the resulting work, The Dreaming Boys, audaciously flouts the genre. Instead, Kokoschka's stream-of-conscious narrative poem tells of the sexual awakening of a young, unnamed boy and the heroine Li. Set in an imaginary forest populated by birds and animals, Kokoschka writes of love, sex, and violent fantasies in which reality and the subconscious blend. The eternal themes of Eros and death, as well as dreams and the unconscious, were subjects made more popular around 1900 thanks to the Viennese father of psychoanalysis, Sigmund Freud. Kokoschka revealed that the story was autobiographical, writing, "The book was my first love letter. But she had already gone out of my life by the time it appeared." The young woman was Kokoschka's classmate Lillith Lang, who he often sketched and who was exploring dream imagery in her own work.

The poem itself includes elements of symbolist poetry of the late-19th century as well as traditional verse forms of German folk-poems. Kokoschka's images, which do not neatly correspond to the text on the page, exhibit influences of non-Western, or "primitive," art as well as Japanese prints, sources shared by many fin de siècle avant-garde artists. The broad areas of color and the flat, decorative nature of the landscape show heavy influences of the German Art Nouveau style Jugendstil. The long lines of the figures' outlines also find their source in Jugendstil imagery, but Kokoschka's exaggeration of gestures and use of more angular forms points towards a growing interest in Expressionism. As Kokoschka later explained, "In their chaste forms and their inwardness, I seemed to find a rejection of the two-dimensionality of Jugendstil. Something was stirring beneath the surface of these figures of youths", something akin to the tension which, in Gothic art, dominates space and indeed creates it."

Illustrated book with eight photolithographs and three line block prints, edition of 500 - Museum of Modern Art, New York


Artwork Images

Self-portrait as Warrior (1909)

Artwork description & Analysis: Created just a year after The Dreaming Boys, Kokoschka's Self-portrait as Warrior declares his break with Jugendstijl and decorative arts and affirms his commitment to an expressionistic art. The artist subverts the traditional form of the portrait bust by presenting distorted, suffering features. It is as if Kokoschka pulled back his own skin to reveal raw nerves and flesh. The thickly modeled clay, with incised lines, would find its counterpart in his portrait paintings from this same time. Kokoschka remarked of the striations in the clay, "Seeing a Polynesian mask with its incised tattooing, I understood at once, because I could feel my own facial nerves reacting to cold and hunger in the same way."

Kokoshka's self-aggrandizing - figuring himself as a warrior - along with his aggressive attacks on academic norms intrigued the Viennese architect Alfred Loos, who immediately bought the sculpture when he saw it. Loos felt that "The aim of art is to shake you out of your comfortable existence. The purpose of a house is to serve your comfort. The work of art is revolutionary, the house is conservative." Kokoschka's sculpture and painting did everything in its power to discomfort and alarm.

Unfired clay painted with tempera - Museum of Fine Arts, Boston


Artwork Images

Hans Tietze and Erica Tietze-Conrat (1909)

Artwork description & Analysis: Kokoschka depicts his subjects, prominent Viennese art historians Hans Tietze and Erica Tietze-Conrat who were supporters of contemporary art, not so much as they actually looked but how he understood their psyches. He described his friends as "closed personalities so full of tension." The figures do not face each other, and Erica's posture with her arms across her chest further divides her from her husband. The two stare off into different distances, not even looking at the viewer. This trance-like state separates each from the other and from the viewer. Their exaggerated and distorted hands are about to touch or have just touched, creating an electrified tension. The hands, with their long, sinewy fingers and odd colors also convey a sense of nervousness, or uncertainty.

Kokoschka often set his sitters in an indeterminate space. Here he fills the background with thin layers of swirling browns, yellows, oranges, and greens and, using the end of his paintbrush, scratched lines emanating from the figures. By refusing to place the couple in a physical setting, Kokoschka signals his interest lies in their psychological states and the energy they discharge. Kokoschka spoke of his response to Charles Darwin's theory of evolution, which documented that humans and primates were closely related species; he said, "The sense of familiarity and intimacy within mankind gave way to a feeling of alienation, as if we had never really known ourselves before. I myself was more affected by this than I would admit, which is why, to confront the problem, I started painting portraits." One could point to a host of sources for modern man's feelings of alienation in society, and Kokoschka vowed to render that alienation and anxiety visible.

Oil on canvas - Museum of Modern Art, New York
More Oskar Kokoschka Artwork and Analysis:
Influences and Connections
Influences on Artist
Artists, Friends, Movements
Influenced by Artist
Artists, Friends, Movements

Interactive chart with Oskar Kokoschka's main influences, and the people and ideas that the artist influenced in turn.
View Influences Chart


Influences on Artist

Oskar Kokoschka
Years Worked: 1905 - 1975
Influenced by Artist

| | | | | |
| --- | --- | --- | --- | --- |
| Artists | | Personal Contacts | | Movements |
If you see an error or typo, please:
tell us
Cite this page

Content compiled and written by The Art Story Contributors
Edited and published by The Art Story Contributors
" Artist Overview and Analysis". [Internet]. . TheArtStory.org
Content compiled and written by The Art Story Contributors
Edited and published by The Art Story Contributors
Available from:
First published on 21 Nov 2017. Updated and modified regularly.


[Accessed ]