Artists
Cecily Brown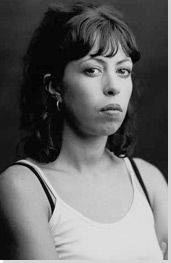 Born: 1969 - London, England

"The whole figurative/abstract thing is about not wanting to name something, not pin it down. I've never wanted to let go of the figure, but it keeps wanting to disappear. It's always a fight to hold on."
Summary of Cecily Brown
Cecily Brown might have settled for a comfortable spot in the London art scene where she'd have been quite at home. Just as she was wrapping up her art school studies, the trendy Young British Artists were making their mark. Instead, like countless aspiring artists before her, Brown left London for edgy, make-it-or-break-it New York City. Her meteoric rise to art-world fame included signing on to one of the most prestigious galleries in the world: the Gagosian. Brown is best known for producing huge canvases covered generously with pigment and incorporating sexually explicit themes. Her work is most often compared to that of Abstract Expressionism superstar, Willem de Kooning, which Brown admired intensely. Whereas De Kooning's images of women are often regarded as expressly objectifying of women and even violent, Brown's work has been characterized as a feminist redux of De Kooning's.
Key Ideas
The genre of the grotesque in painting had been largely dominated by male artists like
Francis Bacon
and
Gilbert & George
and their overtly sexualized depictions of women. Cecily Brown was one of the forerunners in the expansion of the genre to encompass the work of female painters. In Brown's depictions of frank sexual subjects, the grotesque prevails despite the sometimes contradictory lavishness of her materials - heavily applied paint and generously varnished canvas. The lavishness itself is expressive, unsettling, and visceral, confirming that the subject matter of a given work is typically intended to disturb the viewer.
In some regards, Brown is thought to have successfully built her own career on the legacy or, less positively, remnants of the male Abstract Expressionists. She mocks sexuality with equal parts sensuality and repulsion, incorporating what she refers to as "abject ideas about the body, the cheap and nasty." Brown has persisted in her efforts to subvert the machismo of male artists before her, including Ab Ex predecessors de Kooning and
Jackson Pollock
, and has transformed what might easily be construed as sexism and prurience into a kind of unflinching examination of human nature, including sexuality, violence, and excess.
Brown is frequently discussed in the context of feminist art. Not unlike preceding feminist artists who actively challenged the canon, which some assert has traditionally presented "masculine" art as exemplary of a kind of performative bravado in the making of large-scale works, Brown has consistently asserted her own artistic authority. While the themes of her work may be construed as feminist to some degree, more importantly, Brown regards her overall approach to art-making as distinctly feminist. She said recently in a related discussion: "I don't drive. I don't cook. I can't do lots of things, and I'm really quite proud of that. Painting is what I can do..."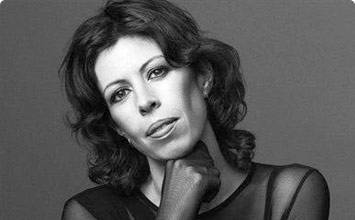 Cecily Brown, the daughter of British novelist, Shena Mackay, and influential art critic and curator, David Sylvester, grew up in the idyllic countryside of Surrey. As the child of somewhat bohemian parents, she grew up immersed in the arts. Sylvester introduced her to the painter, Francis Bacon, when Brown was still young and the influence of Bacon has remained a constant. Her mother's creativity, work ethic, and drive also encouraged Brown to aim for a career in the arts, although she claims that, by the age of three, she had already decided to become an artist.
Important Art by Cecily Brown

The below artworks are the most important by Cecily Brown - that both overview the major creative periods, and highlight the greatest achievements by the artist.


Artwork Images

Puce Moment (1997)

Artwork description & Analysis: Puce Moment is a large-scale amalgam of multiple, sprawled human bodies depicted in an intense, orgiastic state. Typical of Brown's early work, this one is crowded with partially abstract fragments of genitals, thighs, arms, breasts, and heads with gaping mouths, all in lurid pinks and reds. In works such as this one, sexuality is rendered as grotesque; what might otherwise be construed as sensual because of the rich application of paint and glossy varnish becomes visceral and repugnant.

Brown's early repertoire comments on and challenges the traditional male gaze in the depiction of the nude female form. According to feminist theory, traditionally, representations of the nude female form provided an image of woman to be possessed by the male viewer via the gaze. In pictures such as Puce Moment, male and female bodies alike are grotesque mounds of flesh, parts assembled in a confusing hodgepodge in which male and female are indistinguishable from one another and sex is repugnant. In such a context, the gaze itself becomes repulsive and the possibility of possession is thwarted.

Oil on canvas - Saatchi Gallery


Artwork Images

High Society (1998)

Artwork description & Analysis: High Society is a chaotic mixture of erotica and money. Brown frequently titled her earlier works after classic Hollywood films, and this is no exception. The painting is teeming with an assortment of nude, muscle-bound males and high-society men attired in tailcoats and top hats suggestive of opulence and frenetic sensual engagement. Some of the male figures are seen ejaculating into the indiscernible fragments of bodies and penises. The background, a combination of luscious gold and blue, evokes an elaborate Baroque, Rubensian tableaux stretching across massive canvases or a Tiepolo fresco alive with the cavorting nude bodies of ancient gods gracing the ceilings of palatial dining rooms. Brown mocks the vulgarity of such imagery and the entire display in High Society reads as a frenzied mess of sex amidst a gossipy dinner party of the elite, an allusion to the writings of F. Scott Fitzgerald, which the artist cited as a source of inspiration. The colors and the composition of the scene can also be connected to the bright works of Cézanne and to the early abstract pieces by Pollack. As with many an artist, Brown was heavily influenced by the painters who came before her and frequently references them. "A great artist steals," she quipped.

Oil on linen - Saatchi Gallery


Artwork Images

Trouble in Paradise (1999)

Artwork description & Analysis: This particular painting recalls the bold color, dramatic brushwork, thick and furious application of paint, and sexualized subject matter of Willem de Kooning's paintings from the early 1950s. Trouble in Paradise marks Brown's shift away from her previous works' literal depictions of explicit sexual content to a more slippery and more elusive approach to representation. Objects seem to be in constant flux and the much looser brushwork succeeds in suggesting rather than the overtly describing body parts.

The left half of the picture offers portions of a woman's anatomy in disjointed pieces lying beneath a blanket of chaotic color. The woman's legs appear to be parted, while a man in the upper right hand corner with gaping mouth peers down at her, exemplifying the leering male gaze. Just to the right of center looms the disembodied nude back of a male turned away from the woman in complete self-absorption, perhaps representing her own erotic fantasy. The severe black background heightens a sense of drama in this piece, adding a sinister tone. Brown explains that her use of somewhat abstract, fragmented figures and objects pushes the viewer to fill in the gaps in order to reveal their own desires when confronted with such elusive narratives.

While, stylistically, still quite similar to her Abstract Expressionist predecessor, Brown makes a definitive thematic break from de Kooning in a kind of symbolic panning out from his almost obsessive, zoomed-in focus on lone female subjects who are rendered hideous by the male gaze. Instead, Brown's feminist pivot implicates the male objectifiers by including them in compositions that leave little question as to the dynamics of the sexual engagement playing out on her enormous canvases.

Oil on canvas - Tate Modern
More Cecily Brown Artwork and Analysis:
Influences and Connections
Influences on Artist
Artists, Friends, Movements
Influenced by Artist
Artists, Friends, Movements

Interactive chart with Cecily Brown's main influences, and the people and ideas that the artist influenced in turn.
View Influences Chart

Artists

Personal Contacts

| | |
| --- | --- |
| | Jeffrey Deitch |
| | Larry Gagosian |

Movements

Influences on Artist

Cecily Brown
Years Worked: 1990s - Present
Influenced by Artist

| | | | | |
| --- | --- | --- | --- | --- |
| Artists | | Personal Contacts | | Movements |
If you see an error or typo, please:
tell us
Cite this page

Content compiled and written by The Art Story Contributors
Edited and published by The Art Story Contributors
" Artist Overview and Analysis". [Internet]. . TheArtStory.org
Content compiled and written by The Art Story Contributors
Edited and published by The Art Story Contributors
Available from:
First published on 28 Jun 2016. Updated and modified regularly.


[Accessed ]