Artists
John Currin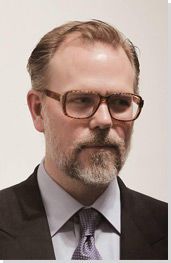 John Currin
American Painter
Born: 1962 - Boulder, Colorado

"I find I can't get rid of my trashiness as an artist."

Summary of John Currin
Since the 1990s, John Currin has reigned as one of the art world's greatest provocateurs residing on the double-edged sword of desire and disgust. His work, which mingles an early training in classical painting with a decidedly American palate for the absurdity found in kitsch, presents figurative portraits, often nude, that reflect the perversity within our culture's obsession with beauty and perfection. Although he is often accused of misogynistic tendencies due to his jarring subject matter, he contends his presentations are intended as satirical references to society's ever-present barrage of the elusive "ideal" fed to us through art history, media, advertising, and the glossy pages of magazines. This exploration into vanity continues to inform his work today.
Key Ideas
By combining classical tropes of beauty, such as the lounging Renaissance nude, with contemporary images such as those found in today's porn and women's fashion magazines, Currin posits that our fascination with vanity is eternal.
Upon first glance, Currin's paintings may seem like realistic figurative portrayals of the beautiful, yet upon closer inspection something goes awry. A body part emerges larger than its otherwise symmetrical parts, the neck on a graceful vixen might stretch inordinately long, or the female nude central to our observation turns out to be old enough to be our grandmother. The pleasure of voyeurism turns into discomfort and we are asked to reflect upon the original motivations within our glance.
Currin's use of thick brushstrokes on a face amongst an otherwise smooth plane or darker shades within a paler sea of flesh hint at the underlying morbidity expressed through our desire for perfection.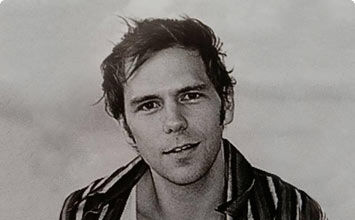 Currin was born in Colorado to a physics professor father and piano teacher mother, the third of four children. Shortly after his birth, the family moved to Northern California, first settling in Palo Alto, and later, Santa Cruz. They finally moved to Connecticut when he was ten.
Important Art by John Currin

The below artworks are the most important by John Currin - that both overview the major creative periods, and highlight the greatest achievements by the artist.


Artwork Images

Bea Arthur Naked (1991)

Artwork description & Analysis: Before achieving his current level of fame, Currin painted this portrait of the popular television actress as part of a series of images focusing on mature, well-to-do women. At the time, Arthur would have been in her late sixties, while he was in his late twenties. He told New York magazine in 2007, "The Bea Arthur painting is from Maude, which I used to watch as a kid. In the eighties, I didn't have TV for, like, a whole decade. When I started watching again in the nineties, The Golden Girls was in syndication. When I had a loft with Sean and Kevin Landers, we'd always take a break in the afternoon and watch The Golden Girls. When I made the painting, I was living in Hoboken and still making abstract paintings, and I was very frustrated. I was walking back from the PATH train and this vision of Bea Arthur just came to me."

With her biting wit, matronly hairstyle, and deep voice, the television comedienne is an unconventional choice for this type of portrait, which typically features a very feminine, youthful subject. Currin does not depict Arthur in a particularly erotic or sexualized manner, but instead presents a thought-provoking challenge to the viewer. By presenting the plainspoken Arthur in the nude on a flat yellow background, he interrogates the ageism associated with sexuality in much of late-20th-century popular culture, as well as long-standing artistic conventions.

Oil on Canvas - Private Collection


Artwork Images

Skinny Woman (1992)

Artwork description & Analysis: Many of Currin's early works focus on older women, exemplified by the figure depicted here. Her pose and gaze recall that of a fashion model, but the artist complicates this association by giving the woman an aging body and close-cropped gray hair. The portrait merges the aesthetic of popular fashion magazines with that of early Renaissance and Mannerist paintings. The image of this woman is not taken from life, nor meant to depict any actual person. As Currin explains, "The people I paint don't exist. The only thing that is real is the painting. It's not like a photograph where there's another reality that existed in a certain moment in time in the past." Even so, the painting unsettles expectations about what physical types of women are considered suitable subjects for art (or even advertisements). The skinny woman's regal face and posture are striking and captivating, leaving the viewer to wonder about the remarkably narrow standards of beauty prized by contemporary culture.

Oil on Linen - Whitney Museum of American Art


Artwork Images

The Bra Shop (1997)

Artwork description & Analysis: In this iconic work, we find two women engaged in the seemingly ordinary act of bra shopping. The redhead helps the blonde take an accurate measurement in what could be construed as an act of communal sisterhood. Yet the overblown size of their breasts hints at the pair's entrapment within a society that values individual physical endowments in warped disproportion to the whole. Their body parts are magnified as distracting objects of attention. The crude rendering of the women's faces presents an antagonistic contrast to the other elements in the painting to which we are drawn instead, participating unconsciously in the act of sexism.

Currin has remarked about this painting, "I had already received a small amount of criticism about my sexism, and I wanted to make something that I wouldn't have to worry about being termed sexist - because the image is so sexist that it's sort of beyond repair."

Oil on Canvas - Whitney Museum of American Art
More John Currin Artwork and Analysis:
Influences and Connections
Influences on Artist
Artists, Friends, Movements
Influenced by Artist
Artists, Friends, Movements

Interactive chart with John Currin's main influences, and the people and ideas that the artist influenced in turn.
View Influences Chart

Artists

Personal Contacts

| | |
| --- | --- |
| | Rachel Feinstein |

Movements

Influences on Artist

John Currin
Years Worked: 1989 - present
Influenced by Artist

| | | | | |
| --- | --- | --- | --- | --- |
| Artists | | Personal Contacts | | Movements |
If you see an error or typo, please:
tell us
Cite this page

Content compiled and written by Jen Glennon
Edited and published by The Art Story Contributors
" Artist Overview and Analysis". [Internet]. . TheArtStory.org
Content compiled and written by Jen Glennon
Edited and published by The Art Story Contributors
Available from:
First published on 15 Jul 2016. Updated and modified regularly.


[Accessed ]