Artists
Francesco Clemente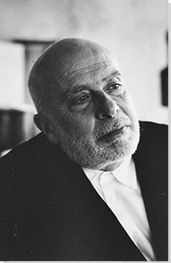 Born: March 23, 1952 - Naples, Italy
"Collaboration is part of my work because the assumption of my work is that our identities are fragmented identities, that we're [each] not just one person but many persons."

Summary of Francesco Clemente
Acting as a dark shaman of the post-modern era while reacting against the dominance of increasing abstraction in preceding generations, Clemente helped reinvigorate painting by using recognizable human figures as his primary subject. In idiosyncratic and arresting images, he uses Neo-Expressionist techniques to represent late-20th-century people and their psychological conditions - fundamentally questioning what is real and what is of value to the human spirit. He has channeled his interests in literature, music, and film and blended them with philosophical ideas, signs and symbols drawn from other cultures (Hindu spiritualism in India, Tarot, and the Candomble religion of Brazil). His diverse approaches to making art have resulted in works that have decorated nightclubs and hotels, as well as gallery and museum walls.
Key Ideas
Clemente depicts many of the darker, unspoken or conflicting psychological aspects of being human, significantly updating earlier art movements of the late modern era, drawing on Surrealism's dream-like extensions and transgressions of ordinary daily life, and building on Expressionism's revelations of interior emotional states. In contrast to other prominent Neo-Expressionist painters such as
Georg Baselitz
and
Julian Schnabel
, Clemente embraces a wide range of cross-cultural ideas and symbols to address existential human issues.
He combines classical modes of composition - with timeless settings and hints of ancient mythologies - into striking and highly accessible images that express very contemporary ambivalences about the body, sexuality, and human relationships with nature and one another.
Clemente explores individual identity, and the various means for its construction by constantly questioning the idea of a singular self. Clemente's post-modern approach undermines earlier notions of a "unified ego" for individual human beings through artistic techniques such as distorting the faces and figures of individuals, as well as employing the literary techniques of allusion and allegory."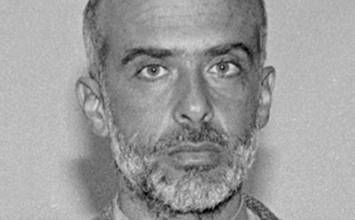 Francesco Clemente was born in 1952 to an aristocratic but not especially wealthy family in what he would come to refer to as the "old Greek city" of Naples, Italy. At the time, World War II was still a very recent memory, and the fascist regime of Mussolini had carved deep and jagged rifts within the nation's artistic community, its aesthetic values, and its relationship with the traditions of other countries.
| | | |
| --- | --- | --- |
| Francesco Clemente's childhood, life, career, and various anecdotes | | Read Francesco Clemente's Biography |
Important Art by Francesco Clemente

The below artworks are the most important by Francesco Clemente - that both overview the major creative periods, and highlight the greatest achievements by the artist.


Artwork Images

Map of What is Effortless (1978)

Artwork description & Analysis: In watercolor, surrounded by a thick blue border, against a blue-gray backdrop, stands a ruddy human right hand, palm facing us. There is no suggestion of dismemberment - the wrist is merely out of the frame - but no other body parts are visible. Standing on each finger, scaled to the finger's width, is a different wild animal indigenous to sub-Saharan Africa: a rearing zebra on the pinkie, a tiger on the ring finger, an elephant on the middle finger, a lion on the index finger, and a giraffe on the thumb. Like most of Clemente's work, it invites a multitude of interpretations; the menagerie could represent our evolutionary ancestry, from which we draw our most natural, effortless tendencies; the diminutive scale of the creatures in relation to the human hand could suggest the human ambition to rise above the status of animals; or each of the creatures' contribution to informing the human spirit. In Hinduism, the five fingers of the hand are understood to represent the five continually flowing energies of the human body - known as Mudras, in an image borrowed from Middle Eastern culture of the Hamsa. This piece is representative of Clemente's early work, which reflects the influence of conceptual art, such as that of his mentor Boetti, on his work.

Gouache on paper - Private collection, Milan


Artwork Images

Water and Wine (1981)

Artwork description & Analysis: Against a backdrop of blue bricks, two nude figures interact with the standing corpse of a horned she-beast: a distressed man stands holding its severed head, while a more comfortable looking woman reclines underneath while suckling the beast's teat. A rope, tied as a harness around the beast's torso, dangles from the top of the frame. In the early 1980s, Clemente had incorporated Indian influences into his work and begun to become a fixture on the New York City art scene and his work began to more clearly incorporate themes of violence, sexuality, and other distortions. The unsettling juxtaposition of violence and relaxation, beauty and the grotesque in this work is not unusual among artists influenced by the Surrealist movement; what is perhaps more distinctive is the way it suggests that we are nourished by the bodies we kill, and even perhaps that there is no other way for survival among living creatures.

Gouache on paper - Art Gallery of New South Wales


Artwork Images

Name (1983)

Artwork description & Analysis: The image is painted in oil with bold, violent, colorful strokes. A man who resembles Clemente seems to stare, mouth agape, at the viewer. There is something unsettling about the figure: his face is a hollow mask. Small, pale versions of himself sit inside his ear listening, inside his eye sockets watching, inside his nostrils sniffing, inside his mouth moaning a word. They are confined within him, but they define him; his real face, his real identity, is a facade. This is a visual representation of the second major existential crisis Clemente reported having in 1971, when he became aware that he has no self - that what he thinks of as his personal identity is a hollow mask, and that he does not know what fills it.

Oil on canvas - Private Collection
More Francesco Clemente Artwork and Analysis:
Influences and Connections
Influences on Artist
Artists, Friends, Movements
Influenced by Artist
Artists, Friends, Movements

Interactive chart with Francesco Clemente's main influences, and the people and ideas that the artist influenced in turn.
View Influences Chart


Influences on Artist

Francesco Clemente
Years Worked: 1971 - present
Influenced by Artist

Artists

| | |
| --- | --- |
| | Nicola De Maria |
| | Fred Tomaselli |

Personal Contacts

| | |
| --- | --- |
| | Enzo Cucchi |

Movements
If you see an error or typo, please:
tell us
Cite this page

Content compiled and written by Tom Head
Edited and published by The Art Story Contributors
" Artist Overview and Analysis". [Internet]. . TheArtStory.org
Content compiled and written by Tom Head
Edited and published by The Art Story Contributors
Available from:
First published on 11 Feb 2016. Updated and modified regularly.


[Accessed ]