Artists
Lisa Yuskavage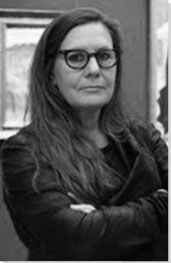 Lisa Yuskavage
American Painter
Born: May 16, 1962 - Philadelphia, Pennsylvania

"I find ... humanity in art very appealing because it just cuts away all the layers of academia. Scholarship can buoy understanding in some ways but after a point can also drag you down, away from the art."
Summary of Lisa Yuskavage
New York City painter Lisa Yuskavage's women arrive to her canvas in pearlescent swaths of otherworldly color straight from the annals of candy-hued fantasies. Throbbing with a sexual tension that teeters between liberation and objectification, her women take center stage, their highly exaggerated bulbous genitalia and voluptuous nudity meticulously inspired by classical High Renaissance techniques yet wrapped in the provocative questions of contemporary society. Are her women enjoying their own private moments of unabashed sensual bloom under the complicated gaze of society's sexual mores? Or are they expressing their personally complex relationship with their own bodies that women universally lament as they navigate an environment where body parts are elevated to iconic status as in the traditional, historical nude? Yuskavage's semi-uncomfortable foray into this centuries' old exploration of the female body has catapulted her into her current role as a leading figurative painter of our time.
Key Ideas
An innocent early fascination with the female body and the various ways it could be presented was the original impetus for Yuskavage's painting. Over time, this fascination evolved when Yuskavage realized she was bored with merely painting women, and began to materialize an unmistakable signature style based in overly sexualized figures lingering in a visceral ambiance between passivity and control.
In true
Postmodern
fashion, Yuskavage's paintings build up imagery from multiple art historical sources, often containing references to artists who have influenced her. In doing this, she treats art history as a fertile soil from where multiple new ideas can be grown. A prime example of this is her often use of sfumato.
Yuskavage has stated that her favorite thing about viewing Renaissance paintings, was that she could see in them that, "the supernatural has arrived." She accomplishes her own sort of supernatural feel by presenting color palettes that seem highly unnatural and built upon the frothy tones of dream worlds preferred by young girls.
Yuskavage has suffered much criticism from feminists and other groups concerned with the treatment of women in popular culture. Yet, instead of eschewing blame for her own presumed collusion, she honestly states, "Misogyny is so rampant, extreme and insidious that it doesn't get called out nearly enough. A lot of men, including gay men, are misogynists, and a lot of women are too. I've experienced it personally from so many, and I can therefore assume that because I live in this society I must have absorbed it too, so if I want to talk about misogyny I have to first acknowledge the aspects of it I've absorbed."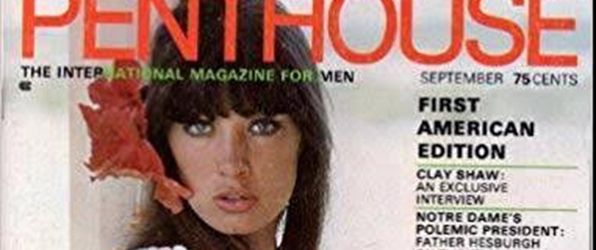 When Lisa Yuskavage was scanning a Penthouse magazine for inspiration for her "soft porn" paintings in a shop one day, a man approached and asked if she was doing research. She told him she was doing whatever he was doing, adding: "I didn't want to lose the right to be a creep. I want the range. I don't just want to be a good feminist doing research."
Important Art by Lisa Yuskavage

The below artworks are the most important by Lisa Yuskavage - that both overview the major creative periods, and highlight the greatest achievements by the artist.


Artwork Images

Honey (1990)

Artwork description & Analysis: A rich, golden glow permeates this painting as if lit by the warm, flickering embers of a fire. The sculptural form hinting at a female figure slowly emerges from within the frame; seen from behind, her head is tilted coyly to the side allowing her long hair to fall over one shoulder. We cannot see her face, giving her a certain mystique, but drooping shoulders suggest sadness or resignation. Her back forms an exaggerated, bulbous curve, whose hard surface catches the light. Onto the wall behind her a series of intricate patterns dissolve like faded wallpaper.

Yuskavage made this haunting painting early in her career, before she began to work on her signature, hypersexualized figures. The work was in part influenced by the monochrome abstraction of Color Field Painting, which was a popular trend when she was a student at Yale in the 1980s. Into the warm, orange hues her addition of a sculptural figure and the suggestion of wallpaper creates illusionistic depth, revealing her innate interest in painterly narrative, alongside contemporary abstraction.

Referring to the work as timid and reserved, over the next few years Yuskavage set out to explore the sculptural, figurative language seen here with more direct, confrontational imagery, turning her female characters outwards to face the viewer in all their glory.

Oil and wax on linen over panel


Artwork Images

The Ones That Don't Want To: Kelly Marie (1992)

Artwork description & Analysis: This painting is infused with an intense, artificial green light, from which a curious female figure reluctantly emerges. There is an eerie duality between restraint and availability in her clothing; her upper body is covered all the way up to her neck, yet she is naked from the waist down. Her pale face and auburn hair is lit from above with a ghostly white light, making it the main focus of the painting, and we are drawn in by her sour expression and the permeating fear in her eyes. In her hands she carefully balances a delicate cup and saucer, as if serving an imaginary client.

This painting is one of a series Yuskavage made as she was beginning to find her true artistic voice, exploring a dichotomy between voyeurism and fear. In some of her paintings the women she portrays are sexually liberated, while others, like this one, seem repressed and controlled, as suggested by the work's title. The women she painted at this time were set against monochrome backdrops, again showing her interest in the abstract Color Field precedents.

Yuskavage worked from her imagination to produce this painting, which was one of a series titled The Ones That Don't Want To, a series she also refers to as the Bad Babies. Her intention was to create discomfort for viewers, portraying pert young women who are being ogled, but do not want to be, saying, "They did not enjoy being impotent spectacles - they couldn't walk away or defend themselves from the glare ... of the viewer."

Yuskavage had mixed responses when showing this series to her friends for the first time, but she knew she was in the right place, saying, "I was making for the first time in my life what I intuited was great art and felt what artists when they make great art feel. Alive in every way." Her friend, the artist Jesse Murry quoted Bette Davis when he saw her work, saying, "... you are going to have to fasten your seatbelt. It's going to be a bumpy ride." Murry rightly predicted the storm of trouble and criticism coming her way, gaining her a career-defining notoriety.

Oil on linen


Artwork Images

Big Blonde with Hairdo (1994)

Artwork description & Analysis: In this apple green, monochrome painting a naked woman is perched precariously on one foot. Yuskavage creates tension here by combining sexually provocative material with a doe-eyed innocence. Through Shirley Temple curls a large, Bambi eye peeks out with a mix of curiosity and trepidation; she is on one hand a seductive temptress, but her coy, partially hidden face and fearful expression expose the model's reluctance to take on this role, suggesting danger lurking beneath the surface.

This work was produced as one of the series Big Blondes, featuring naked, archetypal blondes in provocative poses seen squatting or smoking. Such material had never been placed into works of art in this way and Yuskavage knew she was taking a risk, saying, "It was considered pretty incorrect for me to be using these images, but I was intrigued." Much like her Bad Babies series, in her Big Blondes paintings innocent young women are seen on the brink of adulthood, hesitantly allowing themselves to be ogled, making the viewer deliberately uncomfortable. She said of these paintings, "The figure was in a sfumato field, and though its edges were dematerializing, the eyeballs were always hard and fixed on the viewer."

The pose of the model here was influenced by those seen in Penthouse magazine, where women are posed in such a way to seem as sexually attractive and alluring as possible. In a bid to make her paintings more controversial, Yuskavage imagined looking at women in her paintings through the "male gaze." She also sought ways to integrate single figures into monochrome fields of color during this stage of her career, saying, "The mono-figure and the monochrome were very connected in terms of their psychological impact, their full on intensity."

Yuskavage was also greatly influenced by Neo Pop artists Jeff Koons and Mike Kelley, drawing on kitsch subjects, which traditionally would be considered "tasteless," elevating them to the status of fine art. She raised the status of her Penthouse women by combining them with various art historical references, from the sfumato light and form of the Renaissance to the broad, the monochromes of Color Field Painters. The large, expressive eyes seen here can also be compared with Margaret Keane's figures.

Oil on linen
More Lisa Yuskavage Artwork and Analysis:
Influences and Connections
Influences on Artist
Artists, Friends, Movements
Influenced by Artist
Artists, Friends, Movements

Interactive chart with Lisa Yuskavage's main influences, and the people and ideas that the artist influenced in turn.
View Influences Chart

| | | | | |
| --- | --- | --- | --- | --- |
| Artists | | Personal Contacts | | Movements |

Influences on Artist

Lisa Yuskavage
Years Worked: 1986 - present
Influenced by Artist

| | | | | |
| --- | --- | --- | --- | --- |
| Artists | | Personal Contacts | | Movements |
If you see an error or typo, please:
tell us
Cite this page

Content compiled and written by Rosie Lesso
Edited and revised, with Synopsis and Key Ideas added by Kimberly Nichols
" Artist Overview and Analysis". [Internet]. . TheArtStory.org
Content compiled and written by Rosie Lesso
Edited and revised, with Synopsis and Key Ideas added by Kimberly Nichols
Available from:
First published on 21 Jan 2019. Updated and modified regularly.


[Accessed ]