Artists
Philip Guston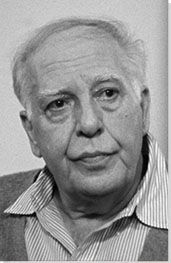 Born: June 27, 1913 - Montreal, Canada
Died: June 7, 1980 - Woodstock, New York

"Painting and sculpture are very archaic forms. It's the only thing left in our industrial society where an individual alone can make something with not just his own hands, but brains, imagination, heart maybe."

Summary of Philip Guston
In a career of constant struggle and evolution, Philip Guston emerged first in the 1930s as a social realist painter of murals in the 1930s. Much later he also evolved a unique and highly influential style of cartoon realism. But he made his name as an Abstract Expressionist. He avoided the muscular gestures of painters such as Pollock and Kline, and opted for a lighter touch, painting shimmering abstractions in which forms seem to hover like mists in the foreground.
Key Ideas
Guston's early career followed a pattern similar to that of many of his peers in Abstract Expressionism. He became interested in mural painting, and created fantastic scenes populated often by monumental, struggling figures. Although his early style was influenced in part by Italian Renaissance art, his backdrops invariably allude to contemporary cities and worldly conflicts.
Guston was drawn towards Abstract Expressionism when he settled in New York in the late 1940s. There he evolved an abstract art characterized by warm clouds of red hatch-marks floating over formless white mists.
The upheavals of 1960s made Guston increasingly uncomfortable with abstract painting, and his work eventually developed into the highly original cartoon-styled realism for which he is now best known. This took him back to his early years - to the style of the comics he loved as a boy, and to the imagery of hooded Klansmen that he first explored in the 1930s. Occasionally, Guston seems to identify with the Klansmen, but at other times his dark cartoons resemble fearful urban worlds of racism and violence.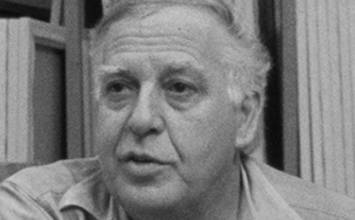 Philip Guston was born Philip Goldstein, in Montreal, Canada, in 1913. He was the youngest of seven children born to a Jewish couple who had come to America after fleeing the pogroms in Russia. America seemed to offer shelter from persecution, yet the family found life difficult in their new country. Guston's father had been a saloon keeper, but he struggled to find work; in 1919 the family moved to Los Angeles with hopes of better fortunes, but they only encountered more hardship and also met with the racism that surrounded the growth of the Klu Klux Klan in the period. Around four years later, his father committed suicide by hanging and Guston discovered the body, an experience which profoundly marked him. As he moved into adolescence, Philip retreated in the fantasy world of comics, and started to become interested in drawing, which led his mother to enroll him in a correspondence course at the Cleveland School of Cartooning, thus beginning his training as an artist.
Important Art by Philip Guston

The below artworks are the most important by Philip Guston - that both overview the major creative periods, and highlight the greatest achievements by the artist.


Artwork Images

Gladiators (1938)

Artwork description & Analysis: Gladiators is an early example of Guston's social realist style, which he would maintain throughout his work as muralist with the WPA. It represents an attempt to capture something of the monumentality that he admired in Italian Renaissance art, though it is also one of the first pictures in which he explores the imagery of hooded figures, fists and shields, which would reappear in his late work.

Oil and pencil on canvas. 24 1/2 in. x 28 1/8 in. - Museum of Modern Art; gift of Edward R. Broida


Artwork Images

Zone (1953-54)

Artwork description & Analysis: Zone, a painting that reflects the focused concentration of Guston's mature work, suggests a warm calm, with its mist of red hatch-marks filling the painting's center. Here, Guston hones his mark-making, and builds layers of paint out of quick, small stokes that are quite distinct from the wilder gestures of some of his colleagues. "Look at any inspired painting," he once said, "it's like a gong sounding; it puts you in a state of reverberation."

Oil on canvas. 46 in.x48 in. - The Edward R. Broida Trust, Los Angeles


Artwork Images

Last Piece (1958)

Artwork description & Analysis: Last Piece is not Guston's last Abstract Expressionist painting, but it represents a transition away from the shimmering forms of the early 1950s towards the recognizable motifs of his later, more figurative works. If Buddhism, and concepts of nothingness, had informed his earlier abstractions, this represents a move away from those inspirations.

Goauche on board. 22 in.x30 in. - Museum of Modern Art; Estate of Philip Guston
More Philip Guston Artwork and Analysis:
Influences and Connections
Influences on Artist
Artists, Friends, Movements
Influenced by Artist
Artists, Friends, Movements

Interactive chart with Philip Guston's main influences, and the people and ideas that the artist influenced in turn.
View Influences Chart


Influences on Artist

Philip Guston
Years Worked: 1927 - 1980
Influenced by Artist

If you see an error or typo, please:
tell us
Cite this page

Content compiled and written by The Art Story Contributors
Edited and published by The Art Story Contributors
" Artist Overview and Analysis". [Internet]. . TheArtStory.org
Content compiled and written by The Art Story Contributors
Edited and published by The Art Story Contributors
Available from:
First published on 21 Nov 2011. Updated and modified regularly.


[Accessed ]