Artists
Amedeo Modigliani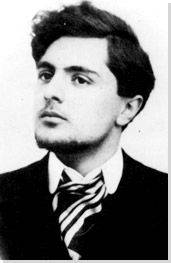 Amedeo Modigliani
Italian Painter and Sculptor
Movement: Expressionism
Born: July 12, 1884 - Livorno, Italy
Died: January 24, 1920 - Paris, France

"Every great work of art should be considered like any work of nature. First of all from the point of view of its aesthetic reality and then not just from its development and the mastery of its creation but from the standpoint of what has moved and agitated its creator."

Summary of Amedeo Modigliani
A central participant in the Ecole de Paris, Modigliani modernized two of the enduring themes of art history: the portrait and the nude. Characterized by a sense of melancholy, elongated proportions, and mask-like faces influenced by such sources as Constantin Brancusi and African art, Modigliani's portraits are both specific and highly stylized, each uniquely revealing its sitter's inner life, while at the same time unmistakably "Modiglianized," to use the words of one critic. Modigliani's nudes scandalized audiences with their depiction of features such as pubic hair and their frank, unadorned sexuality. The subject of three biographical movies, Modigliani's legacy is inextricably bound up with his tragic and bohemian life: his fragile health, which plagued him since childhood; his perpetual pennilessness; and - most famously - his over-the-top, self-destructive lifestyle, which included sexual debauchery and overuse of drugs and alcohol.
Key Ideas
Modigliani upended the tradition of the nude. Modern in their candid sensuality, his works in this genre are noticeably devoid of the modesty and mythological subtext present in many earlier depictions of nude figures. Because of these qualities - along with the artist's notorious womanizing - Modigliani's nudes were scandalously received at the time they were created.
Modigliani's portraiture achieves a unique combination of specificity and generalization. His portraits convey his subjects' personalities, while his trademark stylization and use of recurring motifs - long necks and almond-shaped eyes - lends them uniformity. Modigliani's portraiture also serves as a vital art historic record, comprising a gallery of major figures of the Ecole de Paris circle, to which he belonged following his move to Paris in 1906.
The work of the Romanian sculptor Constantin Brancusi was perhaps the single most important influence on Modigliani's creative development. Although Modigliani is best known as a painter, he focused on sculpture early on in his career, and, some writers have argued, may have regarded his true calling as that of sculptor. The sculptures Modigliani created in 1909-14, of which twenty-five carvings and one woodcut survive, were highly influential on his work as a painter, helping him arrive at the abstracted and linear vocabulary of his painting.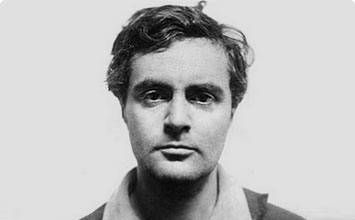 Amedeo, or "Dedo," Modigliani was the youngest of four children born to Jewish parents, Flaminio and Eugenia, in Livorno, Italy, home to a large Jewish community. Shortly before his birth, the family businesses had fallen onto hard times, forcing the Modiglianis to declare bankruptcy. Amedeo's timely arrival may have resulted in the rescue of many valuable heirlooms; according to family legend, soldiers were forced to avoid Eugenia in childbirth as they came to repossess the furniture, in accordance with an old Italian custom that forbade the seizure of any possessions in the bed of a woman in labor.
| | | |
| --- | --- | --- |
| Amedeo Modigliani's childhood, life, career, and various anecdotes | | Read Amedeo Modigliani's Biography |
Important Art by Amedeo Modigliani

The below artworks are the most important by Amedeo Modigliani - that both overview the major creative periods, and highlight the greatest achievements by the artist.

The Jewess (1908)

Artwork description & Analysis: The Jewess was the first painting Modigliani sold after settling in Paris in 1906. It was purchased by his friend and patron, Paul Alexandre, who was so taken with the work that he had Modigliani paint it into the background of three additional commissioned portraits. Although wearing a composed expression, the stark whiteness of the sitter's face contrasts harshly with her dark apparel, giving the composition and inner tension and suggesting strong emotions lying beneath the surface. The painting's melancholic overtones have invited comparison with the work of Picasso's Blue Period. The painting is also one of the few Jewish-themed works by Modigliani, who was of Sephardic Jewish descent and publically embraced his Jewish identity.

Oil on canvas - Re Cove Hakone Museum, Kanagawa

Head (c. 1910-12)

Artwork description & Analysis: Although inspired by Brancusi's marble work, Modigliani's sculptures were often made from softer, less expensive limestone, as in this work. Head's graceful contours and abstracted features suggest Brancusi's influence, while the elongated proportions - specifically, the swan-like neck - is reminiscent of ancient Egyptian busts, among the non-Western art forms that influenced Modigliani's work. The subject's elongated neck and nose, and slit-like eyes also closely resemble the artist's handling of these features in his portraits and nudes, suggesting the close connection between his work in sculpture and two-dimensional media.

Limestone - Private collection

Portrait of Pablo Picasso (1915)

Artwork description & Analysis: Althought insecure about his own work, Modigliani had mixed feelings about Picasso. Modigliani was envious of his rival's success, but drawn to his charismatic personality and artistic talent. These competing feelings emerge in this portrait: this ambivalence is suggested in the two-toned face, while the overall gestural, uneven application of paint hints at inner conflict. Yet, the round face and facial features resemble Southeast Asian depictions of Buddha, showing Modigliani's respect for Picasso's wisdom and experience. This is literally spelled out on the lower right side of the painting with the French word savoir ("to know").

Oil on paper mounted on card - Private collection
More Amedeo Modigliani Artwork and Analysis:
Influences and Connections
Influences on Artist
Artists, Friends, Movements
Influenced by Artist
Artists, Friends, Movements

Interactive chart with Amedeo Modigliani's main influences, and the people and ideas that the artist influenced in turn.
View Influences Chart

| | | | | |
| --- | --- | --- | --- | --- |
| Artists | | Personal Contacts | | Movements |

Influences on Artist

Amedeo Modigliani
Years Worked: 1901 - 1920
Influenced by Artist

| | | | | |
| --- | --- | --- | --- | --- |
| Artists | | Personal Contacts | | Movements |
If you see an error or typo, please:
tell us
Cite this page

Content compiled and written by Tracee Ng
Edited and published by The Art Story Contributors
" Artist Overview and Analysis". [Internet]. . TheArtStory.org
Content compiled and written by Tracee Ng
Edited and published by The Art Story Contributors
Available from:
First published on 21 Jan 2012. Updated and modified regularly.


[Accessed ]