Artists
Chaim Soutine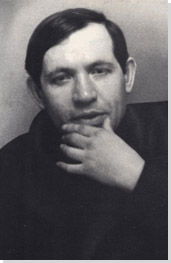 Born: January 13, 1893 - Smilavichy, Russian Empire
Died: August 9, 1943 - Paris, France

"Once I saw the village butcher slice the neck of a bird and drain the blood out of it. I wanted to cry out, but his joyful expression caught the sound in my throat ... This cry, I always feel it there. When, as I drew a crude portrait of my professor, I tried to rid myself of this cry, but in vain. When I painted the beef carcass it was still this cry that I wanted to liberate. I have still not succeeded."

Summary of Chaim Soutine
Chaim Soutine is an Expressionist artist that lived and worked in Paris at the height of the modern era. Despite dominant trends toward abstraction, Soutine maintained a firm connection to recognizable subject matter. His innovation was in the way he chose to represent his subjects: with a thick impasto of paint covering the surface of the canvas, the palette, visible brushwork, and forms translated the artist's inner torment. As an expatriate Russian Jew living within Paris, with few friends beyond fellow artist Amedeo Modigliani, Soutine interpreted common themes with the eye of an outsider, further enhancing his unique perspective regarding his human subjects, landscapes, and still lifes and lending them a particular vanitas and poignancy. A prototypical wild artist, Soutine's temper and depression are both well documented and were poured into the paint he layered on the canvas. Soutine's body of work transcends the movements that dominated the avant-garde during his lifetime, expressing a clear personal and artistic vision that both looks back at historic themes as well as toward future modernist styles.
Key Ideas
Soutine looked to established masters like
Rembrandt van Rijn
and
Jean Baptiste Simeon Chardin
for inspiration, often referencing subject matter from their paintings in his own work. However, although many of his paintings contain clear references to historic works, Soutine reinterpreted each theme, imbuing it with a drama and tension derived from his own complex emotions not present in the older work.
A preoccupation with food dominates Soutine's vivid still lifes, with the focus placed on the bodies of animals used for food. The artist's complex relationship to food, with its prominent place in Jewish ritual as well as its scarcity in his youth and early career, lends the common vanitas theme a deeper, more personal meaning.
Although labeled within art history as an Expressionist, Soutine's subjects and paintings are far from the typical urban angst commonly portrayed by German Expressionists. Instead, his unique mode of conveying his inner psyche through the manipulation of paint set a precedent that would reappear with the
Abstract Expressionists
.
Soutine's early experience of religious persecution had a large influence throughout his life, on both his personality and his art. His personal experience of discrimination provided the fuel for his expressive rendering of common objects and themes. He filtered his angst into his brushstrokes and, practicing painting as an act of devotion, he provided many later Jewish artists with an early-20th-century role model.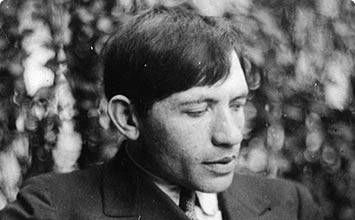 Chaim Soutine was born and raised in the small Jewish settlement of Smilavichy, near Minsk, in what is present-day Belarus. The tenth of 11 children, his father was a tailor and Soutine was raised under extremely modest means. His upbringing was fairly typical of Russian-born Jews during this era, who were forced to endure persecution and discrimination from a hostile government. Soutine's interest in drawing incurred opposition within his Orthodox family and the small community because of Talmudic proscriptions regarding images. According to an oft-recounted story, young Soutine was beaten in punishment after presenting a portrait to a rabbi. The suffering he experienced within the Jewish ghetto of his youth is believed to have worked its way into his later canvases.
Important Art by Chaim Soutine

The below artworks are the most important by Chaim Soutine - that both overview the major creative periods, and highlight the greatest achievements by the artist.

Still Life with Herrings (1916)

Artwork description & Analysis: There is unmistakable symbolism in many, if not all, of Soutine's still-life paintings of food. Not only does food play an important role in religious ritual, but Soutine also endured great poverty while growing up and constant stomach ulcers that often made eating impossible. In this painting, an early study made not long after completing his studies in Paris, he cleverly conveys a sense of hunger by likening the forks to arms, which reach in from opposite ends of the plate to grab the slender fish. Comparatively this work is amateurish when viewed with his later portraits and still lifes, yet it also shows a young artist with a keen sense of symbolism and an Impressionistic painterly touch.

Oil on canvas - Private collection

Self-Portrait (1918)

Artwork description & Analysis: Soutine was not a terribly handsome figure, but was by no means a grotesque man. It is incredibly telling that Soutine infused his self-portraits with a clear sense of self-loathing by exaggerating his features to the point of distortion such that the image of the artist in the painting is unrecognizable as the man that appears in photographs from the same time. Soutine even subtitled a later self-portrait Grotesque (1922-23). This example from 1918 contorts the nose, lips, and ears, and altogether portrays him in an unfavorable light, as if the artist were exploring his darkest character flaws writ large on his visage. Adding to his jagged shoulders and anguished eyes, Soutine tellingly chooses an acidic yellow for the backdrop of this portrait, which only furthers the melancholy of his perspective. The clear influence of Post-Impressionists like Vincent van Gogh can be seen in the vibrant palette as well as the loose brushwork Soutine used to create this image.

Oil on canvas - The Art Museum, Princeton University, Princeton, NJ

Céret Landscape (1920)

Artwork description & Analysis: Not long after Soutine became acquainted with the dealer Leopold Zborowski, he was sent to the village of Céret in the Pyrenees foothills, the very place where Pablo Picasso, Georges Braque, and Juan Gris vacationed and discovered much of their inspiration for Cubism. Although quite taken with Cubism and its intellectual pursuits, Soutine refrained from experimenting with the style in his own art. Instead he preferred to lend his canvas a certain vibrancy, with multiple sweeps and curves that gave his landscapes an unsettling beauty. Despite the artist's abundance of landscape work throughout his career, Soutine did not have a terribly affectionate relationship with the outdoors. In turn, he rendered his landscapes with his own brand of anxiety and moroseness, indicated by scenery that seems to shift across the canvas. Soutine's position in France as an outsider is emphasized by the perspective, which is rendered as if he were hovering above the scene as the earth fell away beneath him. Clearly he did not represent nature as it objectively appeared, but how he, the Russian-Jewish immigrant plagued by sadness, viewed it - a typically modern and Expressionist mode of representation. The swirling brushwork of the trees and jagged, tilting horizon convey the internal unrest felt by Soutine and foreshadow the gestural quality of the action paintings of the Abstract Expressionists.

Oil on canvas - Private collection
More Chaim Soutine Artwork and Analysis:
Influences and Connections
Influences on Artist
Artists, Friends, Movements
Influenced by Artist
Artists, Friends, Movements

Interactive chart with Chaim Soutine's main influences, and the people and ideas that the artist influenced in turn.
View Influences Chart

| | | | | |
| --- | --- | --- | --- | --- |
| Artists | | Personal Contacts | | Movements |

Influences on Artist

Chaim Soutine
Years Worked: 1915 - 1940
Influenced by Artist

| | | | | |
| --- | --- | --- | --- | --- |
| Artists | | Personal Contacts | | Movements |
If you see an error or typo, please:
tell us
Cite this page

Content compiled and written by Justin Wolf
Edited and published by The Art Story Contributors
" Artist Overview and Analysis". [Internet]. . TheArtStory.org
Content compiled and written by Justin Wolf
Edited and published by The Art Story Contributors
Available from:
First published on 21 Nov 2012. Updated and modified regularly.


[Accessed ]