Artists
Jean-Baptiste-Camille Corot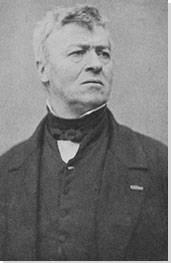 Born: July 17, 1796 - Paris, France
Died: February 22, 1875 - Paris, France

"I interpret with my art as much as with my eye."

Summary of Jean-Baptiste-Camille Corot
The hazy landscapes and poetic mythological tableaux of Jean-Baptiste-Camille Corot mark an important period of transition in French painting, from the academic Neoclassicism of the early 19th century to the vanguard developments of its later decades, when truth to life, and to emotion, became a more important marker of artistic value than historical or moral significance; and when landscape painting came into its own as the defining genre of the age. Corot was too old to be directly associated with the movements - Realism, Impressionism - which articulated this shift, and was connected with the academic institutions which they spurned. But the lyrical expressiveness of his work, its focus on the natural world, and its movement away from a sharp academic style, made it an important exemplar for the artistic radicals of the late-19th century.
Key Ideas
Although he was an academic painter schooled in Neoclassicism, Corot's landscapes were hailed as having predicted the advances of Impressionism. They became renowned for their soft color-palettes, often rendered with such a low level of tonal contrast that they approached a monochrome effect. The resultant dreamlike quality reflected his desire to stay true to his "first impression" of a landscape, an aim carried much further by
Claude Monet
and others later in the century.
Corot was also involved in the development of Realism, making periodic trips from the late 1820s onwards to the Fontainebleau Forest, where he met and befriended the
Barbizon School
of painters. These artists were attempting to divest the French landscape of its historical and mythological baggage, painting only what was there, in a spirit of rapt attentiveness to nature. Following his initial association with the group, Corot began producing increasingly naturalistic landscape paintings, with a strongly emotive draw that predicts many of the subsequent efforts of
Millet
,
Courbet
, and others.
Corot was an early advocate of painting
en plein air
, working with his easel on location in order to capture his first emotional response to a particular scene or setting. This was a technique later made famous by Impressionist painters such as Monet, as well as by Corot's pupils
Camille Pissarro
and
Berthe Morisot
, who often paid homage to Corot's techniques as showing them how to capture their own first reactions to a natural setting.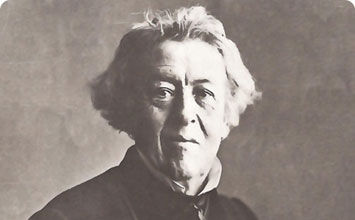 Born into a well-to-do family in Paris, Jean-Baptiste-Camille Corot was raised in the millinery shop owned and operated by his parents. The business was fashionable and successful, his mother's hat-making earning her a considerable reputation among the Parisian elite, and Corot's childhood was passed in a comfortable and creative setting. However, though he received a classical education at the Collège du Rouen, Corot was a listless student, described by early biographers as shy, awkward, and unimpressive. At his father's insistence, he took up an apprenticeship to a draper - his father's trade - but found it unfulfilling and dull, and duly enrolled in evening drawing classes at the privately run Académie Suisse. Though his parents were reluctant to allow him to pursue a career as a painter, they relented after the death of their younger daughter, even granting him an allowance, so that he could devote himself to his studies with a degree of financial independence.
Important Art by Jean-Baptiste-Camille Corot

The below artworks are the most important by Jean-Baptiste-Camille Corot - that both overview the major creative periods, and highlight the greatest achievements by the artist.

The Bridge at Narni (1826-27)

Artwork description & Analysis: For any European painter of the early nineteenth century, the Italian landscape held an almost mystical appeal, having been immortalized by Neoclassical painters such as Nicolas Poussin and Claude Lorrain. For the young Corot, fresh from his artistic training, an early trip to Rome and the surrounding areas (1825-28) fulfilled all his expectations of the Mediterranean countryside, and he produced hundreds of paintings and sketches during his time there. The Bridge at Narni is a perfect example of his style during these Italian years: using traditional academic compositional methods, Corot leads the viewer's eye into and around the canvas with his winding river and carefully considered use of light.

The work is partly significant in indicating Corot's deep absorption of Neoclassical principles as a student in Paris. The idealized Mediterranean setting is rendered quasi-mythological by the inclusion of Roman ruins, the eponymous bridge being the Ponte d'Augusto, built under the Emperor Augustus around 27 BC. The artfully arranged figures in the foreground, meanwhile, seem more like the inhabitants of some classical arcadia than contemporary Italian citizens. This work is also interesting in teaching us something about Corot's compositional methods: though the painting was completed in the studio, the same scene is the subject of a related oil sketch - now held at the Louvre - which Corot composed en plein air in the Umbrian countryside, spending a great deal of time and energy rendering his subject first-hand.

Exhibited at the Salon of 1827, The Bridge at Narni was one of Corot's early successes, while his technique of painting on location would become a hallmark of his practice. It was also highly influential on the later emergence of Impressionism. Painters such as Claude Monet and Corot's pupil Camille Pissarro would never forget the lesson set forth in works such as this: that a painting, however laborious its execution, must always "remain faithful" to the artist's first impression of the subject.

Oil on canvas - National Gallery of Canada, Ottawa

Hagar in the Wilderness (1835)

Artwork description & Analysis: In this painting from 1835, Corot depicts a scene from the Old Testament's Book of Genesis. Hagar was the servant of Abraham, whose wife Sarah was unable to conceive. Wanting a child, Abraham had a son with Hagar, only for Sarah to bear him a child of her own, Isaac. Jealous, Sarah banishes Hagar and her son Ishmael to the Beersheba Desert, where they almost die of thirst, only to be saved by an angel at a spring. Corot depicts the moment of Hagar's final breakdown; as the angel approaches in the distance, she beseeches God to pity her.

Hagar in the Wilderness is partly an exercise in dramatic tonal contrast, with the light cutting across the arid landscape dividing the whole canvas in two. At the same time, the biblical themes and motifs, and the stylized postures of the characters, suggest the abiding influence of Neoclassical landscape painting. Corot's academic training had instilled in him a Neoclassicist's appreciation for religious and mythological landscapes, and also a sense of the moralistic narrative function of painting. One critic summed up the intended aims of the piece in noting that it "satisfies my spirit and gives me food for thought". However, the story of the painting's composition also reflects Corot's interaction with the burgeoning Realist style in French painting. Though the setting is imaginary, the inexplicably lush desert trees are reminiscent of sketches made around this time of the Forest of Fontainebleau, where Corot met and befriended the Barbizon School of artists, associated with the movement from Romanticism to Realism in French landscape painting.

Displayed at the Salon of 1835, Hagar in the Wilderness was praised for its originality and display of technical skill, earning Corot instant fame and wealth. It thus represents the moment in his career when he acquired the sudden status of a Salon painter, a status which would remain with him even as his work became more naturalistic and non-academic in theme and composition.

Oil on canvas - Metropolitan Museum of Art, New York

Forest of Fontainebleau (1846)

Artwork description & Analysis: This tranquil landscape painting depicts the Forest of Fontainebleau in central France, complete with bovine inhabitants, and a distant cowherd leading his charges to water. It has the look of a work composed on location, but the careful combination of horizontals and verticals betrays the meticulous planning that went into the piece. Nonetheless, this is an important painting in indicating, both in theme and style, Corot's engagement with the school of painting then associated with Fontainebleau.

By the 1840s, that is, the area was synonymous with a new movement in landscape painting, the Barbizon School, named after a village on the forest's outskirts. Caught between Romanticism and Realism, artists such as Théodore Rousseau, Narcisse Diaz de la Peña, and Jean-François Millet were attempting to strip the landscape of its historical and mythological associations, creating a style of art that would celebrate the natural world on its own terms. Though often pigeonholed as a nostalgic, retrograde movement in relation to the pointedly modern Impressionists, the Barbizon painters' rejection of academic and Neoclassical traditions was revolutionary in its time, as was their commitment to working en plein air. Corot's made trips to Fontainebleau throughout his life, indicating the depth of his connection to the group, who, like him, were seeking to elevate landscape painting within the hierarchy of genres propagated by the academy, contributing to the nineteenth century's reputation as 'the century of landscape'.

Perhaps this was already paying off, as Forest of Fontainebleau was accepted at the Salon of 1846 despite its non-mythological subject-matter, and its eschewal of Neoclassical tradition. It earned the praise of the Symbolist poet Charles Baudelaire, who placed Corot at the forefront of modern developments in landscape painting, and of various other critics. Indeed, it is arguably a work which speaks to the modern viewer to a greater extent that Corot's youthful Neoclassicism, abandoning grand allegory to capture the quiet dignity of the natural world.

Oil on canvas - Museum of Fine Arts, Boston
More Jean-Baptiste-Camille Corot Artwork and Analysis:
Influences and Connections
Influences on Artist
Artists, Friends, Movements
Influenced by Artist
Artists, Friends, Movements

Interactive chart with Jean-Baptiste-Camille Corot's main influences, and the people and ideas that the artist influenced in turn.
View Influences Chart

| | | | | |
| --- | --- | --- | --- | --- |
| Artists | | Personal Contacts | | Movements |

Influences on Artist

Jean-Baptiste-Camille Corot
Years Worked: 1825 - 1874
Influenced by Artist

| | | | | |
| --- | --- | --- | --- | --- |
| Artists | | Personal Contacts | | Movements |
If you see an error or typo, please:
tell us
Cite this page

Content compiled and written by Nikki Georgopulos
Edited and revised, with Synopsis and Key Ideas added by Greg Thomas
" Artist Overview and Analysis". [Internet]. . TheArtStory.org
Content compiled and written by Nikki Georgopulos
Edited and revised, with Synopsis and Key Ideas added by Greg Thomas
Available from:
First published on 19 May 2018. Updated and modified regularly.


[Accessed ]