Artists
Maurice de Vlaminck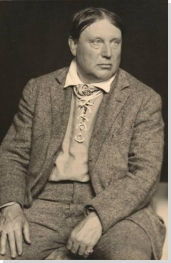 Maurice de Vlaminck
French Painter, Graphic Designer, and Writer
Born: April 4, 1876 - Paris, France
Died: October 11, 1958 - Rueil-la-Gadelière

"I wanted to burn down the Ecole de Beaux Arts with my cobalts and vermilions and I wanted to express my feelings with my brushes without troubling what painting was like before me... Life and me, me and life."
Summary of Maurice de Vlaminck
French Fauve artist, Maurice de Vlaminck, seems to have been in a contest with the iconic Cubist, legendary womanizer, and notoriously egotistical, Pablo Picasso. What these two rebellious artists did have in common was an uncanny ability to innovate, to create something completely new. For Picasso, it was Cubism; for Vlaminck and his fellow Fauves, André Derain and Henri Matisse, it was the bright, expressive colors - likened to "fire crackers" - and outrageously unconventional depictions that earned the group their influencial place in history. Vlaminck later railed against developments in modern art when, ironically, he was one of the true pioneers of modernist abstraction.
Key Ideas
Vlaminck, along with the other Fauve painters, continued the approach established by the Impressionists of rejecting conventional themes and instead representing scenes from everyday life. Rather than depicting stories from mythology, history, or portraying notable figures, his paintings often featured unremarkable cityscapes and landscapes, as well as unknown denizens of Parisian nightlife, all enlivened by his bright, unnatural Fauve palette.
Even though he experimented with the Cubist style, Vlaminck seems to have regarded Cubism as an unworthy opponent of what he saw as the more revolutionary artistic style of the Fauves. He alienated himself from the Paris art world by his outspoken condemnation not only of Cubism, but of its most renowned co-founder, Picasso.
Vlaminck's particular brand of Fauvism incorporated heavy, dark outlining of brightly colored forms that - more so than those of the other Fauves - had a profound impact on the development of abstract, expressive painting and printmaking on German modernist artists like
Wassily Kandinsky
,
Ernst Kirchner
, and
Emile Nolde
.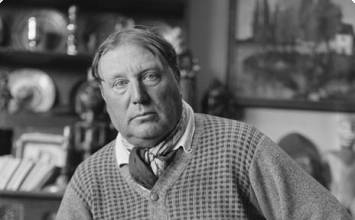 Maurice de Vlaminck was born on April 4, 1876 in Paris. He grew up in a working class family of musicians. His father Edmond Julien taught the violin, and his mother Joséphine Caroline Grillet taught piano. When he was three years old his family moved to Le Vesinet, a town about 10 miles northwest of Paris, to live with his grandmother.
| | | |
| --- | --- | --- |
| Maurice de Vlaminck's childhood, life, career, and various anecdotes | | Read Maurice de Vlaminck's Biography |
Important Art by Maurice de Vlaminck

The below artworks are the most important by Maurice de Vlaminck - that both overview the major creative periods, and highlight the greatest achievements by the artist.


Artwork Images

At the Bar (1900)

Artwork description & Analysis: Vlaminck paints a satirical caricature of a woman sitting at a bar as a means of exposing the problem of prostitution and alcoholism in capitalist society. He may have been influenced by Toulouse-Lautrec's portrayal of prostitutes and solitary drinkers, however, he claimed that it was not his goal to convey the sitter's psychology. Although the woman is staring out at the viewer, her gaze is blank, detached. Rather than avoiding creating a psychological portrait, Vlaminck has succeeded in lending the woman, with her vapid stare, a stark and tragic demeanor. The figure dominates the canvas; she is thrust to the foreground in which her massive drink rests, forcing the viewer to candidly engage with her as might well be the case with a heavily inebriated person.

The woman's messy hair and worn clothes suggest that she is part of the working class. Her reddish nose is visual shorthand for alcoholism, which is emphasized by the oversized red glass on the bar. The rough brushwork and rudimentary modeling are just as suggestive of the artist's perception of his subject as they are descriptive of her actual appearance. The artist offsets the depressing mood of the painting by somewhat salaciously mocking the sitter's oversized breasts to represent the last two zeros in the year that it was completed, 1900. The lurid colors of the figure contrast sharply with the dark background in which a street lamp seems to offer little protection from the hazards of the night.

Oil on canvas - Musée Calvet, Avignon France


Artwork Images

Reclining Nude (1905)

Artwork description & Analysis: Another of Vlaminck's works that explore the world of prostitution and dancehall entertainers, Reclining Nude represents a modern take on a classical subject: the female nude. He paints his subject using vibrant, unnatural colors and accentuates her features by way of colorful, overdone cosmetics creating a mask-like visage. The body is heavily outlined and simplified to the point where it is basically an amalgam of abstract shapes. The curving outline of the figure mimics the swirls of colored drapery in the background, lending the composition a decorative effect. The artist creates depth and volume by building the surface of the canvas up with his use of flat passages of thickly applied paint.

Like Manet's Olympia (1863), also a prostitute, Vlaminck represents the sexual encounter she offers as a commodity. Like her counterpart in the Manet painting, Vlaminck's reclining nude confronts the viewer with her powerful, unwavering gaze. Unlike a traditional, idealized nude female, this unknown woman is meant to represent a boldly naked, unquestionably modern woman. One hand grasps an article of clothing that she has recently removed, further emphasizing the process of seduction. Like Manet and Derain, Vlaminck attempts to represent the "splendor and misery" of capitalism in modern life - specifically, the reality of modern life for working class women. While Vlaminck's nude is grotesque; quite likely, he intended for the viewer to understand that the woman has contracted and is suffering from syphilis, thus the "misery" component of the piece, he makes the work less overtly bleak by using bright, almost celebratory colors - the consummate Fauve palette.

Oil on canvas - Museum of Fine Arts Houston


Artwork Images

Houses at Chatou (1905-06)

Artwork description & Analysis: Vlaminck lived and worked for over a decade in the small town, Chatou. This painting captures a view from the Île de Chatou in the Seine river, which also runs through Paris. The view is framed by two trees, a conventional device of landscape painting. Despite the bright colors that dominate the picture, the bands of darker tones mixed with white in the sky suggest that a storm is moving in. The absence of people in the painting conveys the sense of isolation and loneliness regular inhabitants of the popular tourist site may have experienced after the vacation season ended. Unlike his Impressionist predecessors, Vlaminck does not celebrate the culture of leisure.

Characteristic of the Fauve style, Vlaminck refrains from producing realistically rendered shadows and instead uses complementary colors to suggest an essentially deserted town on a quiet autumn afternoon. His lively, linear brushwork creates a sort of rhythmic pattern across the canvas. The minimal visual descriptions of objects, whether houses, trees, river, or clouds, provides this landscape with a kind of abstract simplicity made less serene by the swirls of color and twisting trees, which are indicative of the strong influence of van Gogh. Indeed, after seeing van Gogh's retrospective in 1901, Vlaminck was deeply inspired by the artist and declared, "I loved van Gogh that day better than my own father!"

Oil on canvas - The Art Institute of Chicago
More Maurice de Vlaminck Artwork and Analysis:
Influences and Connections
Influences on Artist
Artists, Friends, Movements
Influenced by Artist
Artists, Friends, Movements

Interactive chart with Maurice de Vlaminck's main influences, and the people and ideas that the artist influenced in turn.
View Influences Chart

| | | | | |
| --- | --- | --- | --- | --- |
| Artists | | Personal Contacts | | Movements |

Influences on Artist

Maurice de Vlaminck
Years Worked: 1899 - 1958
Influenced by Artist

Artists

| | |
| --- | --- |
| | André Derain |
| | Henri Matisse |
| | Emile Nolde |
| | Ernst Ludwig Kirchner |
| | Wassily Kandinsky |

Personal Contacts

| | |
| --- | --- |
| | Daniel-Henry Kahnweiler |
| | Ambroise Vollard |

Movements

| | |
| --- | --- |
| | Expressionism |
| | Die Brücke |
| | Der Blaue Reiter |
| | Neo-Fauvism |
If you see an error or typo, please:
tell us
Cite this page

Content compiled and written by Sheryl Siclari-Ostyn
Edited and published by The Art Story Contributors
" Artist Overview and Analysis". [Internet]. . TheArtStory.org
Content compiled and written by Sheryl Siclari-Ostyn
Edited and published by The Art Story Contributors
Available from:
First published on 25 Sep 2016. Updated and modified regularly.


[Accessed ]