Artists
Kees van Dongen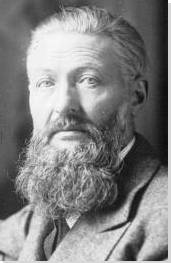 Born: January 26, 1877 - Delfshaven, Netherlands
Died: May 28, 1968 - Monte Carlo, Monaco

"Painting is the most beautiful of lies."
Summary of Kees van Dongen
Nicknamed "the painter of brothels" van Dongen was especially enthralled with the red light district, depicting its dancers, singers, and prostitutes. He later graduated to painting society ladies, who liked the way he elongated their forms and made them look both elegant and slightly dangerous. Despite unfavorable critical comparisons to Matisse (who loathed him), and the apparent absence of any moral compass (van Dongen traveled with a Nazi propaganda tour in 1941), he left a remarkable record of fashions and social attitudes in Paris over the first half of the 20th century, leading Maurice Vlaminck, fellow Fauve, to name him the ultimate "historian of all the cynical libertinage... of prostitutes, of hysterical worldlings, of unsatisfied strangers, disoriented exotics."
Key Ideas
Urban woman remained his central subject throughout his almost seventy-year career, and included celebrities like Josephine Baker (1926) and Brigitte Bardot (1958). Always unknowable, his overly made-up feline woman, with her flushed cheeks, red lips, and exaggerated darkened eyes, is the ultimate parallel for painting, which van Dongen called "the most perfect of lies".
Van Dongen brought something new to his urban subjects: a gestural freedom and chromatic abstraction that exceeded what had come before it. When he arrived in Paris,
Degas
and
Toulouse-Lautrec
could still be seen at its bars and brothels sketching the action, as they had done for almost 30 years. What van Dongen did that was new was to crank up the heat, and pile on the color. His expanses of pigment pool, streak, and occasionally bubble across his canvases like good Dutch beer. These compositions create a direct parallel for what he felt, as opposed to simply what he saw, and lifted the emotive potential of abstraction to new heights.
Associated with
Fauvism
early in his career (he participated in their first exhibition), Van Dongen introduced a range of edgy urban subjects that went further in challenging social norms than
Matisse
,
Derain
,
Vlaminck
and others, who stuck to traditional bourgeois themes (still-life, landscape, portraits, and interiors).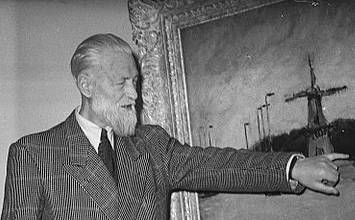 Cornelis Theodorus Marie van Dongen, commonly known as Kees van Dongen, was born January 26, 1877 in Delfshaven in the surroundings of Rotterdam, Netherlands. Raised in the Dutch bourgeoisie, to a family of brewers, the young Kees expressed a passion for art early on. He left school at the age of twelve to assist his father at the malthouse, and attended evening classes in a school for design and decorative arts. At sixteen, he enrolled for four years at the Akademie voor Beeldende Kunsten (The Royal Academy of Fine Arts) of Rotterdam, now known as the Willem de Kooning Academy. With earthy toned-down colors, his early work reflected the influence of the Dutch master Rembrandt. At The Royal Academy of Fine Arts, he met and fell in love with a fellow student, Juliana Augusta "Guus" Preitinger. During this time, he roamed the streets of the Red Quarter (known for its houses of prostitution) and the seaport, which inspired his naturalistic drawings for the local newspaper Rotterdamsche Nieuwsblad.
Important Art by Kees van Dongen

The below artworks are the most important by Kees van Dongen - that both overview the major creative periods, and highlight the greatest achievements by the artist.


Artwork Images

La Chimère Pie (1895)

Artwork description & Analysis: Van Dongen painted La Chimère Pie when he was only eighteen years old, during his years in the family malt house near Rotterdam. The young artist demonstrated a promising talent with this striking work. On a gigantic canvas of two-meter width, he freely represented a mythical hybrid creature - between horse and bird - launching itself towards the sky. The stylization of the imaginary animal, rendered with energetic outlines, is reminiscent of cave painting. Van Dongen used a typical subdued color palette in the Dutch tradition, following the steps of the 16th-century masters Rembrandt and Franz Hals. The explosive Fauve colors are not there yet, but the vibrant spirit already is. La Chimère Pie displays many characteristics the artist would continue to cultivate over the course of his career. The forward, upward thrust (the animal looks as if it would like to gallop right off the canvas) is perhaps indicative of the artist's own aspirations for a brilliant future as a painter. Paintings of horses, long used to capture a feeling of vitality and movement, are a motif to which van Dongen would return in a dynamic circus scene of 1906, The Horsewoman.

Oil on canvas - National Museum of Monaco


Artwork Images

Woman With The Big Hat (1906)

Artwork description & Analysis: To audiences of 1906, the bare breasts, heavily made-up face, theatrical hat and accessories, and defiant, direct gaze would have confirmed that the subject of this picture was a prostitute. Like many other artists, but to a degree that excluded other subjects, van Dongen was obsessed with these ladies of the night who populated the bars and brothels near his home. He hired them as models and also, presumably, for sexual favors. Steeped in the poetry of Baudelaire, in this painting, he has created a mysterious, sensuous apparition reminiscent of the fleeting feminine entities described in "Les Fleurs du Mal". Regarding us from above (a conceit van Dongen favored in early portrayals of women), her gaze is a mix of defiance and hollowness. The black background is typical of van Dongen's early work in Paris. The makeup, with its intense accents of acid green and velvet red - recalls that of the prostitutes portrayed by Henri de Toulouse-Lautrec (of whose work van Dongen was very much aware) over a decade earlier. Van Dongen goes further in his use of unmixed color - illustrating his exposure to the Fauves and Expressionists. Her long (green) neck, red cheeks and lips, and decorative hat resemble a flowering plant: woman as still life.

Oil on canvas - Private Collection


Artwork Images

Modjesko, Soprano Singer (1908)

Artwork description & Analysis: The Romanian transvestite singer Modejsko is featured in this composition - the epitome of the violent explosions of color of which van Dongen was capable at the height of his engagement with Fauvism. He portrays Modejsko with his mouth open, ready to perform or already performing a song. The eyes seem very far from the mouth, and Modejsko's body is a flat lemon yellow - interrupted by an ardent shade of orange where his eyes are shaded by the hat. The intoxicating palette is a rich departure from reality, emphasizing the feverish excitement generated by his subject's performance, and perhaps also the artifice of Modjesko's gender-bending charms.

Oil on canvas - Museum of Modern Art, New York
More Kees van Dongen Artwork and Analysis:
Influences and Connections
Influences on Artist
Artists, Friends, Movements
Influenced by Artist
Artists, Friends, Movements

Interactive chart with Kees van Dongen's main influences, and the people and ideas that the artist influenced in turn.
View Influences Chart


Influences on Artist

Kees van Dongen
Years Worked: 1887 - 1959
Influenced by Artist

| | | | | |
| --- | --- | --- | --- | --- |
| Artists | | Personal Contacts | | Movements |
If you see an error or typo, please:
tell us
Cite this page

Content compiled and written by The Art Story Contributors
Edited and revised, with Synopsis and Key Ideas added by Ruth Epstein
" Artist Overview and Analysis". [Internet]. . TheArtStory.org
Content compiled and written by The Art Story Contributors
Edited and revised, with Synopsis and Key Ideas added by Ruth Epstein
Available from:
First published on 27 Jan 2017. Updated and modified regularly.


[Accessed ]