"Painting is the most beautiful of lies."
"The bourgeois women are silly and insignificant, the newly rich are boring, but the paintings made from them are masterpieces."
"I was reproached to love worldiness, to adore luxury and refinements, to be a snob dressed up as a gypsy - or a gypsy dressed as a snob. Well yes! I passionately enjoy living in my time, so lively, so febrile..."
"A woman is the most beautiful landscape."
"The essential thing is to elongate the women - especially to make them slim. After that, you just need to make their jewelry bigger."
"I've always played. Painting is nothing but a game."
"You are prudish, but I tell you that our sexes are organs that are as amusing as brains, and if the sex was found in the face, in place of the nose (which could have happened), where would prudishness be then? Shamelessness is really a virtue, like the lack of respect for many respectable things."
Summary of Kees van Dongen
Nicknamed "the painter of brothels" van Dongen was especially enthralled with the red light district, depicting its dancers, singers, and prostitutes. He later graduated to painting society ladies, who liked the way he elongated their forms and made them look both elegant and slightly dangerous. Despite unfavorable critical comparisons to Matisse (who loathed him), and the apparent absence of any moral compass (van Dongen traveled with a Nazi propaganda tour in 1941), he left a remarkable record of fashions and social attitudes in Paris over the first half of the 20th century, leading Maurice Vlaminck, fellow Fauve, to name him the ultimate "historian of all the cynical libertinage... of prostitutes, of hysterical worldlings, of unsatisfied strangers, disoriented exotics."
Accomplishments
Urban woman remained his central subject throughout his almost seventy-year career, and included celebrities like Josephine Baker (1926) and Brigitte Bardot (1958). Always unknowable, his overly made-up feline woman, with her flushed cheeks, red lips, and exaggerated darkened eyes, is the ultimate parallel for painting, which van Dongen called "the most perfect of lies".
Van Dongen brought something new to his urban subjects: a gestural freedom and chromatic abstraction that exceeded what had come before it. When he arrived in Paris, Degas and Toulouse-Lautrec could still be seen at its bars and brothels sketching the action, as they had done for almost 30 years. What van Dongen did that was new was to crank up the heat, and pile on the color. His expanses of pigment pool, streak, and occasionally bubble across his canvases like good Dutch beer. These compositions create a direct parallel for what he felt, as opposed to simply what he saw, and lifted the emotive potential of abstraction to new heights.
Associated with Fauvism early in his career (he participated in their first exhibition), Van Dongen introduced a range of edgy urban subjects that went further in challenging social norms than Matisse, Derain, Vlaminck and others, who stuck to traditional bourgeois themes (still-life, landscape, portraits, and interiors).
Important Art by Kees van Dongen
Progression of Art
Biography of Kees van Dongen
Childhood and Education
Cornelis Theodorus Marie van Dongen, commonly known as Kees van Dongen, was born January 26, 1877 in Delfshaven in the surroundings of Rotterdam, Netherlands. Raised in the Dutch bourgeoisie, to a family of brewers, the young Kees expressed a passion for art early on. He left school at the age of twelve to assist his father at the malthouse, and attended evening classes in a school for design and decorative arts. At sixteen, he enrolled for four years at the Akademie voor Beeldende Kunsten (The Royal Academy of Fine Arts) of Rotterdam, now known as the Willem de Kooning Academy. With earthy toned-down colors, his early work reflected the influence of the Dutch master Rembrandt. At The Royal Academy of Fine Arts, he met and fell in love with a fellow student, Juliana Augusta "Guus" Preitinger. During this time, he roamed the streets of the Red Quarter (known for its houses of prostitution) and the seaport, which inspired his naturalistic drawings for the local newspaper Rotterdamsche Nieuwsblad.
Paris was his next destination. In July 1897, he arrived with a little nest egg from his father and moved to the Butte Montmartre - the neighborhood known for its artists and societal outcasts. Van Dongen was twenty years old and mesmerized by the free spirit of the French capital, where he settled in 1899 to join Guus. He made the acquaintance of Parisian anarchists and was especially impressed by Félix Fénéon, the art critic and artist who championed the Neo-Impressionists. By 1900 Van Dongen had run through his money, and between 1900 and 1903, did all sorts of odd jobs and nearly quit painting. Following his marriage to Guus in 1901, his wife gave birth to a son, who died two days after. With the help of Théophile Steinlein, a Swiss Art Nouveau painter, he worked as a draughtsman for several satirical newspapers, such as L'Assiette au Beurre, Frou Frou, Le Rabelais, and Gil Blas. Unlike his Impressionist-inspired landscapes from the Netherlands, Paris, and Normandy, with their subdued colors, Van Dongen's pictures from this era employ a much brighter palette, and the prostitutes who walked the streets of Montmartre became the primary subject of his paintings.
Early Period
In 1904 Ambroise Vollard, a major Paris art dealer, invited van Dongen to participate in the Salon des Indépendants, and the following year, he exhibited work in the memorable Salon d'Automne along with Henri Matisse, Maurice de Vlaminck, Albert Marquet, and André Derain. These exhibitions marked the birth of Fauvism, and solidified van Dongen's position among the founders of the two most important early avant garde movements of the 20th century. In 1905, van Dongen and his wife Guus welcomed a baby daughter named Dolly and the whole family moved to the Bateau-Lavoir, a ramshackle building in Montmartre that housed a number of bohemian artists, including the young Pablo Picasso, who nicknamed van Dongen "The Bateau-Lavoir Kropotkine," (a reference to the Russian anarchist and allusion to van Dongen's own self-professed anarchist inclinations). Picasso introduced him to his mistress and muse Fernande Olivier who became the Dutch painter's second favorite model after Guus, much to the dismay of the Spanish painter and van Dongen's wife.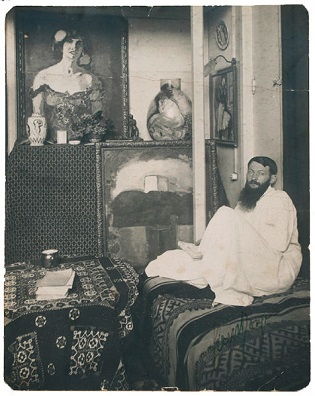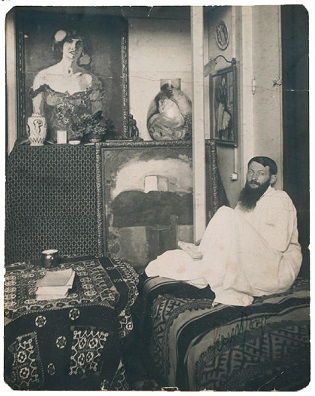 A distinct personality among the Fauves, often portrayed as Matisse's rival, van Dongen was like a sponge, absorbing every avant-garde style he encountered, including that of Max Pechstein, forerunner of the Dresden-based movement Die Brücke, whose bold, non-realistic colors and daring figurative topics pushed van Dongen even further in the direction of Expressionism. Pechstein invited him to participate in several Expressionist exhibitions between 1908 and 1910. Vollard bought some of van Dongen's paintings from this exhibition and with the proceeds, the artist was able to upgrade to a home in the 9th arrondissement and rent a separate studio near the Folies Bergere, a bar and dance hall at the heart of Montmartre. Van Dongen continued to focus on this nocturnal world and its female bodies for hire; from the cabaret singer to the prostitute.
Mature Period
In 1910, with the support of the prestigious Bernheim-Jeune gallery, Van Dongen gained critical and public recognition. He took advantage of his recent commercial success to travel: returning first to Holland, then visiting Italy, Spain, and Morocco during the winter of 1910. He was dazzled by the Flamenco music, dance, and lavish costumes of Andalusia, which deeply influence his work of the following decade. On the threshold of World War I, Van Dongen was an accomplished painter, one increasingly visible in the circles of the Parisian elite, diligently attending their salons and social gatherings. He had moved to Montparnasse, a more upscale neighborhood, and circulated among influential socialites, including the French couturier Paul Poiret, who became his close friend, and the eccentric Italian heiress and art patron Marquise Luisa Casati. Hyped on this glittering world of models, celebrities and starlets, he threw hedonistic parties in his studio on rue Denfert-Rochereau. In 1914 Guus and Dolly, who were visiting The Netherlands, got stuck there until the end of the war and when they returned in 1918 Van Dongen refused to receive them. He had taken a mistress, Jasmy Jacob, director of a haute couture house, with whom he would live until 1927. Jacob helped him make his way up the social ladder, which ensured a steady stream of portrait commissions and financial security for the rest of his life. His divorce from Guus was finalized in 1921.
Late Period
In 1926 he was awarded the Legion of Honor and became a naturalized French citizen in 1929. By 1930, he had abandoned the anarchist leanings of his earlier career and embraced the role of society painter. At the age of sixty-three, he met Marie-Claire Huguen, a much younger woman with whom he had a son, Jean Marie, in 1940. He continued to chronicle the rich and famous through the 1930s and 40s. These works remain a vital record of the mood in Paris during the inter-war period. In 1941, Arno Brecker, official sculptor under the Third Reich, invited Van Dongen on an all-expenses-paid propaganda tour in Nazi Germany, and he accepted the invitation, along with twelve other artists, including Derain, Vlaminck, and Friesz. From the perspective of the largely anti-Nazi French art circles in which he moved, this was an unforgivable lapse in judgment, one that permanently tarnished his reputation.
After the war, he was forbidden from exhibiting at the Salon d'Automne for one year, and his work fell out of favor, even with some critics who had once praised it. He and Huguen married in 1953 and in 1959 they moved to stylish Monaco, where they bought a house that he named "Le Bateau Lavoir," a nostalgic reference to the building he had enjoyed inhabiting with other bohemian artists as a youth. In 1967, the Museum of Modern Art in Paris staged a retrospective honoring the 90-year-old painter's work. The exhibition traveled to Rotterdam later that year, but was not favorably reviewed. The artist died shortly after on May 28, 1968 in Monaco, in relative anonymity.
The Legacy of Kees van Dongen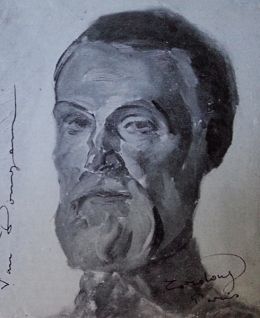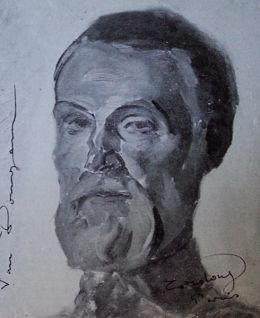 Van Dongen absorbed all the styles that converged on Paris in the early 1900s and made out of them something new. His approach to the female body as a sensuous surface, devoid of psychic depth, gave later painters, including Willem de Kooning, Tom Wesselmann, and Yves Klein permission to treat the female body as a metaphor for the painted canvas. In addition, van Dongen's path as a portraitist prefigures the interaction between art and commerce that would become central to art after the 1950s. Available for hire, much like the prostitutes he painted, as an irreverent socialite and friend of the upper classes, painting all that glitters with a mixture of appreciation and disdain, his cultivated irony paved the way for Andy Warhol. Van Dongen has never received the critical acclaim afforded other Fauves, among them Derain, Dufy, and Vlaminck, and whether or not he deserves it is still an open question. What is certain is that modern art would not be the same without him. His oeuvre sits squarely at the intersection between Fauvism and Expressionism, and as an artist, he took risks that pointed the way to the future.
Influences and Connections
Influences on Artist
Influenced by Artist
Friends & Personal Connections
Felix Feneon

Paul Poiret
Friends & Personal Connections
Charles Atlas
Useful Resources on Kees van Dongen
Books
The books and articles below constitute a bibliography of the sources used in the writing of this page. These also suggest some accessible resources for further research, especially ones that can be found and purchased via the internet.
biography
artworks