Artists
Yves Klein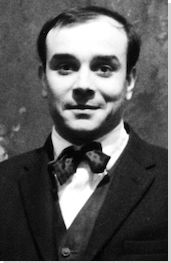 Born: April 28, 1928 - Nice, France
Died: June 6, 1962 - Paris, France

"The imagination is the vehicle of sensibility. Transported by the imagination, we attain life, life itself, which is absolute art."

Summary of Yves Klein
Yves Klein was the most influential, prominent, and controversial French artist to emerge in the 1950s. He is remembered above all for his use of a single color, the rich shade of ultramarine that he made his own: International Klein Blue. But the success of his sadly short-lived career lay in attacking many of the ideas that underpinned the abstract painting that had been dominant in France since the end of the Second World War. For some critics he is a descendent of Marcel Duchamp, a prankster who lampooned settled understandings of painting and opened art up to new media. Others consider him as a descendant of earlier avant-garde artists such as Kazimir Malevich and Aleksander Rodchenko, who were also attracted to the monochrome. And even in the ways he used performance later on in his career, he is like many artists who rediscovered some of the tactics of earlier avant-gardes in the 1950s and '60s. Klein might also be compared to his contemporary Joseph Beuys, for, like Beuys, he embraced aspects of Romanticism and mysticism - Klein was intrigued by Eastern religion and Rosicrucianism, and was even influenced by judo. Also like Beuys, many have condemned him as an obscurantist and a charlatan: yet the brevity, wit, and seductive beauty of much of his work continues to inspire.
Key Ideas
The abstract painting that dominated French art in the 1950s was invariably premised on the notion that an artist could communicate with the viewer through the power of abstract form. But skeptics of modern, abstract art have always alleged that the viewers, like the faithful devotees of a false god, do more of the work than the artist, investing the forms with their own feelings rather than discovering the artist's. Viewed in this light, Klein's monochrome blue paintings might be read as a satire on abstract art, for not only do the pictures carry no motif, but Klein insisted there was nothing there at all, only "the void."
Klein's pictures may also be read in a contradictory fashion. He was genuinely fascinated by mystical ideas, by notions of the infinite, the undefinable, the absolute, and his use of a single rich and suggestive tone of blue might be seen as an attempt to free the viewer from all imposed ideas and let their mind soar. For, as Klein believed, lines in pictures were a form of "prison grating," and only color offered the path to freedom.
Throughout Klein's work, from his canvas monochromes to his later performances, there is a stress on immediate experience that reflects aspects of the Performance art movement of the 1960s. Although he was never specifically opposed to creating art objects, many of Klein's later works seem to want to abandon the object as a vehicle for art and instead find ways to more directly transmit ideas and experiences.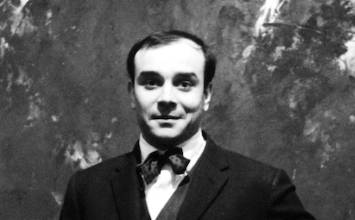 Yves Klein was born on April 28, 1928, in Nice, France, to an artistic family; his mother, Marie Raymond, was a leading figure in the Art Informel movement, while his father, Fred Klein, painted figures and landscapes characteristic of the Post-Impressionists. Although Klein grew up in a creative household, he received no formal artistic training. The family lived in Paris between 1930 and 1939, but spent the summer months with artist friends in Cagnes-sur-Mer where Klein was left in the care of his aunt, Rose Raymond. She provided him with stability and a pragmatic outlook, a stark contrast to his parents' free-spirited attitude. These differing viewpoints, combined with his parents' artistic conflicts between figurative and abstract work, eventually led Klein to reject line and severely restrict color in his early work.
Important Art by Yves Klein

The below artworks are the most important by Yves Klein - that both overview the major creative periods, and highlight the greatest achievements by the artist.

Blue Monochrome (1957)

Artwork description & Analysis: This is one of Klein's first monochromes featuring International Klein Blue. He reported that, at the age of nineteen, he looked up at the sky and realized the infinite, immaterial space surrounding the universe. To depict his vision, he chose to use only one color, a vibrant shade of ultramarine, which he later perfected for use with the aid of chemists. The painting contains no trace of line or imagery, encouraging the viewer to immerse herself in the color alone and to experience its evocations. Symbolic, perhaps, of the sky and the sea, it also had resonances in Klein's own religion, Catholicism, as not only a symbol of the Holy Ghost, but also as the shade traditionally used in the depiction of the Virgin Mary's robes in Renaissance paintings.

Dry pigment in synthetic polymer medium on cotton over plywood - Museum of Modern Art, New York


Artwork Images

Le Vide (1958)

Artwork description & Analysis: To further his artistic vision of the immaterial, Klein created Le Vide (The Void), removing everything from the Iris Clert Gallery except for an empty cabinet. Klein also created a dramatic entrance for the opening ceremony, in which visitors were welcomed into the empty room. Regarding the work Klein stated, "My paintings are now invisible and I would like to show them in a clear and positive manner..." Although the stunt might be read as part of Klein's ongoing interest in mysticism and "the void," like much of his work it might also be read in a slightly contradictory manner, as a political attack on the traditional art object and the gallery system that supports it.

Installation with cabinet - Displayed at the Iris Clert Gallery, Paris


Artwork Images

Le Saut dans le Vide (Leap into the Void) (1960)

Artwork description & Analysis: This controversial photomontage was constructed by Klein by collaging his falling body onto an image of a street. From a young age, he had stated that he possessed the power to levitate, here, we see him attempting to defy gravity. The physicality of the performance might have been inspired in part by Klein's judo training, but it might equally have been inspired by his attitudes to earlier artistic evocations of what he regarded as "the void." Speaking of a still life by the Russian Suprematist Kazimir Malevich, he once wrote, "Malevich was actually standing before the infinite - I am in it. You don't represent or produce it - you are it."

Photograph by Harry Shunk; performance by Yves Klein at Rue Gentil-Bernard, Fontenay-aux-Roses, France - Originally published in Dimanche - Le Journal d'un Seul Jour by Yves Klein
More Yves Klein Artwork and Analysis:
Influences and Connections
Influences on Artist
Artists, Friends, Movements
Influenced by Artist
Artists, Friends, Movements

Interactive chart with Yves Klein's main influences, and the people and ideas that the artist influenced in turn.
View Influences Chart

Artists

Personal Contacts

| | |
| --- | --- |
| | Pierre Restany |
| | Claude Pascal |
| | Max Heindel |

Movements

Influences on Artist

Yves Klein
Years Worked: 1955 - 1962
Influenced by Artist

If you see an error or typo, please:
tell us
Cite this page

Content compiled and written by Larissa Borteh
Edited and published by The Art Story Contributors
" Artist Overview and Analysis". [Internet]. . TheArtStory.org
Content compiled and written by Larissa Borteh
Edited and published by The Art Story Contributors
Available from:
First published on 01 Aug 2012. Updated and modified regularly.


[Accessed ]