Artists
Eugène Delacroix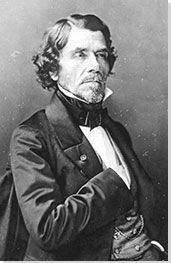 Born: April 26, 1798 - Charenton Saint Maurice, Paris, France
Died: August 24, 1863 - Paris, France

"The primary merit of a painting is to be a feast for the eye."

Summary of Eugène Delacroix
Delacroix is widely regarded as the leader of the Romantic movement in 19th-century French art. His life and work embodied the movement's concern for emotion, exoticism, and the sublime, and his painting style - full of lush, agitated brushwork and pulsating with vivid color - was in direct contrast to the cool and controlled delineations of his peer and rival, Ingres. Delacroix eschewed academic conventions in his choice of subjects, favoring scenes from contemporary history rendered on a large scale in the most dramatic of fashions, with visibly energized brushwork and dynamic figural compositions. Delacroix's work also embodies Romanticism's obsession with the exotic Other, seen in his paintings inspired by a transformational trip to North Africa, but his animal pictures can also be viewed in this vein. Interestingly, many of his works were based on direct observation of nature (he was a prodigious draftsman and took an interest in early photography), which he then combined with a narrative imagination, not surprising given his intimacy with many of the most famous writers of his day.
Key Ideas
Delacroix's animal paintings embody Romanticism's love of all things wild and untamed. He based these works on studies he made in Paris's Jardin des Plantes, where he sketched lions in the zoo, as well as drawings he made of domestic house cats.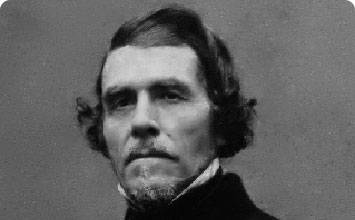 Some controversy surrounds the birth of Eugène Delacroix because of the timing of his father's operation to remove a testicular tumor just seven months before his birth. Most believe, however, that he was the youngest of four children born to parents Victorie Oeben and Charles Delacroix, a foreign minister under Napoleon's regime. Delacroix's early life was filled with much loss including the death of his father when he was seven; his brother was killed in battle when he was nine; and his mother passed away in 1814 when he was just sixteen.
Important Art by Eugène Delacroix

The below artworks are the most important by Eugène Delacroix - that both overview the major creative periods, and highlight the greatest achievements by the artist.

Scenes from the Massacres of Chios (1824)

Artwork description & Analysis: In the foreground of Delacroix's canvas, we see a group of distraught Greek men, women, and children laying huddled (some dead, some barely alive) on the ground. On the left, a man expires from a stomach wound while his wife leans on his shoulder; on the right, a dead mother leans against an elderly woman as her child tries without success to suckle at her exposed breasts. Behind them on the right an Ottoman Turk charges towards the group dragging a naked prisoner as a figure tries in vain to stop him with upraised hands. In the background, less defined figures are engaged in battle in the devastated landscape as the ocean meets the horizon line of a golden sky. The large scale of the canvas (it is over 16 feet wide) monumentalizes the suffering of the Greek figures, and adds to the overall drama and visual impact of the picture.

The painting was inspired by events from the 1822 Greek War of Independence, during which Turkish Ottoman troops invaded the island of Chios and slaughtered thousands of rebelling Greeks. Delacroix diverged from the conventions of classical narrative painting in which order, regularity, and a sense of control prevailed. Rather, this work establishes a new approach to historical drama. For one, it is based on real and recent events, rather than remote episodes from ancient history or mythology. Delacroix brings the viewer up close to the action, and more specifically to the suffering of the victims - we exist on the same plane as they do, thus inspiring our empathy and emotional communion. Finally, rather than showing the most climactic moments from the battle, he shows us the aftermath, using rich colors and a complex compositional structure with the various groupings of figures in fore- and background.

This work was not well received when exhibited at the Paris Salon, as many critics felt it depicted the Greeks as victims, rather than brave fighters, leading one to quip: "it's the Massacre of Painting." Others saw fault with its loose brushwork and declared the canvas "le laid" (the ugly). For decades Delacroix would battle negative critical responses to his paintings in part because of his conscious rejection of traditional notions of beauty in art. Yet his approach would gain appeal with fellow artists and viewers, and help launch the Romantic movement as well as influence the work of modern artists such as Gustave Courbet and Édouard Manet.

Oil on canvas - Oil on canvas

The Death of Sardanapalus (1827)

Artwork description & Analysis: This enormous painting, which measures over 16 feet wide, depicts another dramatic historical event, the last suicidal moments of Assyrian King Sardanapalus, who ordered the destruction of all his possessions (including his harem) during the siege of his palace. Rather than be vanquished he preferred to die, and the moment Delacroix chose to depict is just before his suicide, an act more extravagant than heroic, to be sure.

The king is seen dressed in white reclining on a large red-draped bed, as he observes the chaos and mayhem around him. One female slave has collapsed onto the bed beside the king, while another awaits her death at the hand of a male attendant in the foreground. Meanwhile, horses rear in fear in the left foreground, barely contained by a slave. The King's chamber is strewn with riches including pieces of gold, jewelry, and luxurious fabrics, all of which will soon burn in the flames of the funeral pyre.

The Sardanapalus story was popular with the Romantics, and inspired a number of artistic works during the 19th century including an opera by Frans Liszt and a play by Byron, upon which Delacroix based this painting. The artist enhanced the inherent drama of the scene through his compositional organization: the overall effect is one of chaos, but of a very particular kind, marked by decadence and louche excess. By using his imagination, he imbues a historical narrative with greater dramatic impact. This painting is a key example of the dramatic flair Delacroix brought to his work, and evidences his view that, "to imagine a composition is to combine elements one knows and has seen, with others that spring from the inner being of the artist."

The painting displays Delacroix's mastery of color, and in particular his use of red - which simultaneously signifies decadence and luxury but also of course blood and wounds. Indeed, Delacroix's mastery of expressive color would inspire the earliest modern artists such as Manet and Cézanne. Also important to note is his use of a painterly brushstroke, much different than the controlled neoclassical (and often invisible) touch of Ingres, for instance. In this painting, the chaos and energy of the scene are matched and enhanced by Delacroix's treatment of the paint itself.

The work inspired contemporary photographer Jeff Wall's The Destroyed Room (1978), a modern recreation of Delacroix's painting, and the first in his series of transparency lightbox works. The scene of destruction in the ransacked room created by Wall echoes the chaos underway in Delacroix's scene, particularly as both are arranged along a diagonal. Wall, like Delacroix, used the color red prominently in his composition to intensify the drama and passion of the scene.

Oil on canvas - Collection of Louvre, Paris, France

28 July: Liberty Leading the People (1830)

Artwork description & Analysis: Delacroix's painting 28 July: Liberty Leading the People features individuals of various ages charging across a canvas littered with dead bodies. In the center, striding over the heap of corpses, a bare-breasted female figure holds a rifle in her left hand and a French flag in her right as she looks off to one side. To her right are two men; one in a white shirt brandishing a sabre running beside a formally dressed man with black jacket, tie, and top hat holding a musket. To the woman's left is a young boy brandishing two pistols. The background is filled with smoke and devastation, and just the barely visible outline of Paris.

Considered to be Delacroix's most famous work, it is one of many based on a true historical event, in this case a short-lived, days-long revolt against the French monarchy which ended the reign of Louis Philippe and helped establish the Second Republic. Though he did not participate in the rebellion, Delacroix wanted to honor the brave revolutionaries in a painting. As he wrote to his brother, "I have undertaken a modern subject, a barricade, and if I have won no victories for the nation, at least I will paint for it. " The painting is rich in symbolism. The unity of classes is represented by the presence of a bourgeois gentleman fighting beside those of the lower classes; meanwhile the national colors of France (blue, white, and red) are repeated throughout the composition, in the flag most obviously, but also in the tones of the smoke and sky, and the clothes of the kneeling figure who looks up at the main female figure. This woman serves as an allegory for the notion of Liberty and by extension the French Republic itself (her bared breasts situate her within the realm of classicism more than contemporary history, for instance); Delacroix shows her as a warrior, ready to fight while she literally charges forth, leading the people.

The power of this work lies in its ability to capture, simultaneously, the patriotic spirit of the event as well as its chaotic, violent reality. According to critic Jonathan Jones, "Delacroix has painted the hysterical freedom and joy of the revolution. His painting survives as revolution's most charismatic visual icon. And yet it is not naive. Death is part of the glamour, and there is sickness at the very centre [sic] of progress. Romanticism is not an optimistic art. If Delacroix's painting understands the seduction of revolution better than any other, it also acknowledges the violence that is inseparable from that belief in total change and the rule of the crowd. " Delacroix's intentional refusal to idealize would be embraced by later 19th-century artists such as Daumier and Courbet who depicted scenes of everyday life, complete with its uglier or more violent aspects. Interestingly, Delacroix's image of Liberty would become a supreme symbol of Republicanism in France, earning a place on both its currency and postage stamps, and securing Delacroix's position in the legacy of France's greatest artists.

This painting also had a direct influence on Chinese contemporary artist Yue Minjun who, inspired by this painting, created his 1995-96 work Freedom Leading the People. Depicting himself in the role of all the figures leading the charge, Minjun was visually representing a different kind of revolution, in which according to Delacroix historian Simon Lee he "examined the infiltration and subversion of the Western canon by Asian artists. "

Oil on canvas - Collection of Louvre, Paris, France
More Eugène Delacroix Artwork and Analysis:
Influences and Connections
Influences on Artist
Artists, Friends, Movements
Influenced by Artist
Artists, Friends, Movements

Interactive chart with Eugène Delacroix's main influences, and the people and ideas that the artist influenced in turn.
View Influences Chart

Artists

Personal Contacts

| | |
| --- | --- |
| | Theophile Gautier |
| | Dante Alighieri |
| | Lord Byron |
| | William Shakespeare |
| | Adolphe Thiers |

Movements

Influences on Artist

Eugène Delacroix
Years Worked: 1816 - 1863
Influenced by Artist

Artists

Personal Contacts

| | |
| --- | --- |
| | Charles Baudelaire |
| | Theophile Gautier |
| | Theophile Silvestre |
| | Adolphe Thiers |

Movements
If you see an error or typo, please:
tell us
Cite this page

Content compiled and written by The Art Story Contributors
Edited and published by The Art Story Contributors
" Artist Overview and Analysis". [Internet]. . TheArtStory.org
Content compiled and written by The Art Story Contributors
Edited and published by The Art Story Contributors
Available from:
First published on 28 May 2017. Updated and modified regularly.


[Accessed ]