Artists
Tom Wesselmann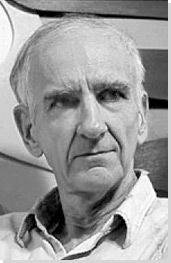 Tom Wesselmann
American Painter, Illustrator, Sculptor, and Collagist
Movement: Pop Art
Born: February 23, 1931 - Cincinnati, Ohio
Died: December 17, 2004 - New York City

"I find sometimes I get so excited working, especially when starting new ideas; I get so excited that I get uncomfortable. It almost feels dangerous, like I'm flirting with something dangerous."

Summary of Tom Wesselmann
Initially a cartoonist for men's magazines, Tom Wesselmann reduced the classical female nude to her essential components: lips, nips and pubes. His Venuses have tan lines. Cigarettes dangle from their rocket-red mouths. Their crisp outlines resonate with the immediacy of a neon sign. Like the nudes of Titian, Velasquez, or Rubens, Wesselmann's mid-century modern nudes sprawl across furniture in suggestive poses, awaiting a lover the viewer naturally assumes is him. Wesselmann's chief interest was not to draw attention to the subject, but "to make figurative art as exciting as abstract art." He succeeded brilliantly at this, and his work engages our senses - as Jim Dine told him before Wesselmann's first show in New York, "You may be one of America's great painters."
Key Ideas
With its fetishistic isolation of erogenous zones (hair, lips, nipples, teeth, etc) Wesselmann's imagery reintroduces the ideal female form to art. Wesselmann's is a post-Abstract-Expressionist incarnation of the ideal body for the consumer age, something to be consumed like a bottle of beer, a tabloid, or a comic book. The most blatantly erotic of the
Pop artists
, Wesselmann connected commercialism and voyeurism with unprecedented force.
More directly and succinctly than that of any other artist, Wesselmann's work sums up the handoff of Pop from England to America, where Pop art gets bigger, bolder and cruder, almost as if responding to the geographic environment.
The influence of
De Kooning
on Wesselmann would be difficult to overestimate. An early infatuation with De Kooning led him to fuse the language of billboards with Abstract form. In 1994 Wesselmann admitted "In my early days, I was so envious of [Willem] de Kooning that I almost stopped being a painter." De Kooning's famous
Women
series of the 1950s was essentially the impetus for Wesselmann's life's work.
Never at ease with the Pop art label, Wesselmann felt that he lacked the drive toward cultural critique that characterized the movement: "My culture was what I used" he explained. "But I didn't use it for cultural reasons, it was not a cultural comment."
Wesselmann is fascinating to compare with someone like
Claes Oldenburg
, whose suggestive
Lipstick (Ascending) on Caterpillar Tracks
(1969) also substitutes the part for the whole, but in a more open-ended way. His lack of subtlety is part of what makes Wesselmann Wesselmann.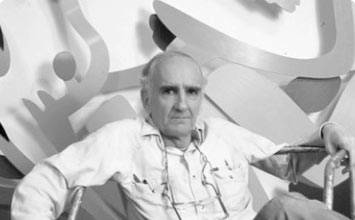 Wesselmann was born in Cincinnati, Ohio on February 23, 1931. While little about his early years is a matter of public record, he has stated emphatically that his hometown was not a place he felt he could develop as an artist: "Cincinnati was a negative influence on me as far as art is concerned. In Cincinnati, I was unaware of the existence of art. I thought all artists painted like Norman Rockwell." Elsewhere, he elaborated, "You can look back and see how dreadfully commonplace I was." He would not develop a particularly strong interest in art until well into adulthood.
Important Art by Tom Wesselmann

The below artworks are the most important by Tom Wesselmann - that both overview the major creative periods, and highlight the greatest achievements by the artist.


Artwork Images

Great American Nude #21 (1961)

Artwork description & Analysis: Wesselmann's earliest and best-known series positions a time-honored theme in juxtaposition with contemporary signs of consumer culture and politics. After a dream concerning the phrase "red, white, and blue", he decided to paint nudes in this patriotic palette, incorporating gold and khaki (colors with military overtones). This resulted in the series now known as the "Great American Nudes." Over-the-top patriotic decor introduces a comic element (the insistent red white and blue palette, star and stripe motifs on the wall, red curtain, and blue and white sheets. On the wall behind her is a portrait of the recently elected President John F. Kennedy (a magazine clipping). Wesselmann's then-girlfriend, later-wife Claire Selley modeled for this painting.

The vibrant color and stylized pose evoke Matisse, and the single facial feature, a toothy grin, is a direct reference to de Kooning, who famously pasted the mouths from cigarette ads onto his canvases of the 1950s. Her devil-may-care expression, juxtaposed with Kennedy's formal attire and earnest gaze, suggests that both are equally contrived. Cleverly arranged pairings between the private space of the bedroom and public sphere of contemporary politics are a hallmark of Wesselmann's oeuvre.

Casein, Enamel, Graphite, Printed Paper, Fabric, Linoleum and Embroidery on Board - Mugrabi Collection / Estate of Tom Wesselmann


Artwork Images

Still Life #35 (1963)

Artwork description & Analysis: Though Wesselmann rejected the label of Pop art, this piece is an iconic work of the 1960s that fits squarely within the movement. Pop art consciously moved away from the Abstract Expressionism of the 1950s, instead embracing cultural specificity. From just a glance, we know this is an image of mid-20th century America. Yet it also references traditional European still lifes that depicted commonplace objects - fruit, vegetables, or flowers - in a manner that highlighted their unique beauty. In this canvas, Royal Crown cola, factory-made white bread, canned stew, and a packet of cigarettes appear in brilliant colors on a table with a striped cloth. On the left, a window affords us a view of a commercial jet soaring over an emerald sea against a clear blue sky. Almost all of the goods are cheap, generic foods, manufactured and packaged with distinct branding and logos. Even the lemons, with their artificial hue, seem as though they could have been produced in a factory. A literal feast for the eyes, this painting allows us to indulge in the fantasy that all these things taste as good as they look.

Oil and Collage on Canvas - Estate of Tom Wesselmann


Artwork Images

Smoker, 1 (Mouth, 12) (1967)

Artwork description & Analysis: Wesselmann began his series of Mouth paintings in 1965. This large canvas depicts a monumental mouth with a cigarette dangling from the lower lip. A large trail of gray smoke wafts from the tip, and the full red lips contrasts sharply with the white teeth. The image is at once inviting, remote, and unsettling, and everything is too perfect to be real. In its focus on one part of the body, this enhances the element of fetishism present in Wesselmann's earlier work. He would continue this line of inquiry into the 1970s in both his Smoker Study and Seascapes series - in which a single body part, such as a foot or breast, is the primary focus of the composition.

Rather than representing a specific person or even imitating an advertisement, the disembodied mouth functions as a kind of fertility symbol for the modern age, and also as a kind of self-portrait. The disembodied mouth is unmistakably Wesselmann, a kind of visual calling card for the artist. In fact, Wesselmann's Mouth series almost certainly inspired one of the most iconic band logos of all time, The Rolling Stones cover for Sticky Fingers (designed in 1971 by the designer Ed Pasche, who would have been familiar with Wesselmann's work).

Oil on canvas, in two parts - Metropolitan Museum of Art
More Tom Wesselmann Artwork and Analysis:
Influences and Connections
Influences on Artist
Artists, Friends, Movements
Influenced by Artist
Artists, Friends, Movements

Interactive chart with Tom Wesselmann's main influences, and the people and ideas that the artist influenced in turn.
View Influences Chart

| | | | | |
| --- | --- | --- | --- | --- |
| Artists | | Personal Contacts | | Movements |

Influences on Artist

Tom Wesselmann
Years Worked: 1952 - 2004
Influenced by Artist

If you see an error or typo, please:
tell us
Cite this page

Content compiled and written by Jen Glennon
Edited and revised, with Synopsis and Key Ideas added by Ruth Epstein
" Artist Overview and Analysis". [Internet]. . TheArtStory.org
Content compiled and written by Jen Glennon
Edited and revised, with Synopsis and Key Ideas added by Ruth Epstein
Available from:
First published on 22 Mar 2016. Updated and modified regularly.


[Accessed ]