Artists
Emil Nolde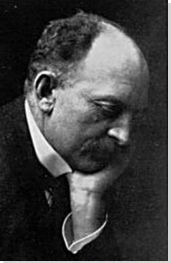 Born: August 7, 1867 - Nolde, Denmark
Died: April 13, 1956 - Seebüll, Neukirchen, Germany

"I want so much for my work to grow forth out of the material just as in nature the plants grow forth out of the earth"

Summary of Emil Nolde
Like the movement with which he was associated, Die Brücke, Emil Nolde's art creates a bridge from Germany's distant visual past to its more radical future. From medieval times until the onset of Romanticism in the early 19th century, the northern tradition, particularly in Christian religious images, was distinguished by an emotional quality that later, under the influence of Protestantism, was tempered by didactic characteristics. Under the influence of Romantic artists, traditional sacred iconography eroded into secular images that have been interpreted as imbued with mystical, spiritual overtones. Nolde, who was raised in the Protestant faith and grounded in readings from the Bible, turned away from these romantic depictions and back to biblical texts for visual inspiration. This restoration of specific, Christian imagery, whether executed as a painting or print, in a new, colorful style was not only a hallmark of his oeuvre but an important contribution to Expressionism and the northern visual arts tradition
Key Ideas
Nolde reintroduced religious subject matter, which had been a typical mainstay of northern art for hundreds of years. His interpretation retained the German predilection for expressive images but they were not rendered in a realistic style. Although based on biblical incidents from both the Old and New Testaments, his compositions abstracted and exaggerated forms to delineate figures in a compressed space, bypassing the use of traditional linear perspective to relate the story.
In addition to rethinking the use of these basic elements of art, Nolde seized upon color and used it in a bold, symbolic way that was new to the northern style of painting. He carried these ideas over into his watercolor paintings and injected them with a vitality that was previously not associated with the medium.
Emil Nolde is often viewed as an isolated figure in modern art, which would seem to mitigate his influence. Perhaps this is because of his self-imposed distance from organized art groups and his support for and later condemnation by the Nazi party. Nevertheless, his work is invariably included in discussions of German Expressionism and northern painting.
Nolde's well-honed skill as a wood-cutter allowed him to apply the principles of expressionism and abstraction marked particularly by strong contrast to the print medium as well, thus distinguishing him in another genre — printmaking - as well as painting.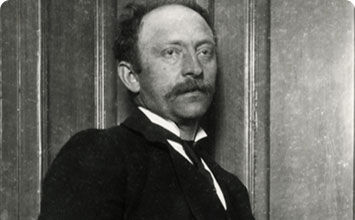 Emil Nolde (née Hansen) was born in Nolde, Denmark in 1867 to Protestant peasant farmers. As a child he felt that he had little in common with his three brothers, who took well to farm life. His first exposure to the arts came through a four-year apprenticeship as a woodcarver and furniture designer starting in 1884. He spent his early years as a young adult working in furniture factories and traveling through Germany, visiting cities like Munich and Berlin.
Important Art by Emil Nolde

The below artworks are the most important by Emil Nolde - that both overview the major creative periods, and highlight the greatest achievements by the artist.

The Matterhorn Smiles (1897)

Artwork description & Analysis: One of Nolde's most commercially successful postcards, The Matterhorn Smiles anthropomorphizes that iconic Alpine mountain giving it human facial features. This photomechanical reproduction from an original lithograph, demonstrates that Nolde was already exploring ways to use the medium in less realistic and representational ways.

As Nolde discovered upon his arrival in Paris, this kind of image was related to the art of the Symbolists. Typically identified by emerging "eerie, phantasmagorical creatures," according to art historian Karl Ruhrberg, Nolde's postcards openly demonstrate an engagement with the same idea, turning mountains into grotesque, human-like figures (much like Odilon Redon did earlier).

The other, more abstract strain of Symbolism, represented by Paul Gauguin, combined color and Christian iconography in a new, expressive way that Nolde later made his own. Gauguin and his contemporary, Vincent van Gogh, who might be considered the forerunners of Expressionism, were both important influences upon Nolde. Like them, he does not use color to precisely render a photorealistic image, but rather to create a wistful look at an imagined scene. In his Matterhorn image, he uses an impressionistic approach to render the mountain but presents it as a face imbued with human emotion. By freeing the mountain from its grounding in nature, Nolde has established the basic premise for Expressionism as he later practiced it.

Photomechanical print in color on coated cream b-wove card, with inscriptions in pen and blue ink (recto) and pen and brown ink (verso); with postal stamps (verso) - Art Institute of Chicago

Joy In Life (Lebensfreude) (1905)

Artwork description & Analysis: Although Nolde was living in Berlin at the time this print was created, it is reminiscent of Matisse's fauve painting of the same year in both title and spirit. He produced Joy In Life shortly before joining the Die Brücke group after having been in conversation with its members during this period. Their influence can be seen most notably in the subject matter. The etching represents two exuberant figures, a man and woman, in the foreground dancing. The background recalls Nolde's earlier Symbolist influences in the row of mountains with human faces.

Dance was an art form that heavily interested Die Brücke artists. In many ways, it embodied important ideas about self-expression for the group. Its ability to be spontaneous, abstract and expressive without necessary concern for formalized technique fit with what the group was hoping to accomplish with their artworks. The accessibility of dance was also important; almost everyone can dance and use it as a form of self-expression, and the group was interested in finding new ways to relate to the masses.

As an etching, Joy In Life exemplifies how Nolde engaged with the medium in a new and dynamic way. Although he saw Dürer's masterful prints during his travels the previous decade, by this point, he was no longer interested in making prints from his etchings as exact reproductions. Influenced by the lithographs and prints of Honoré Daumier and Édouard Manet that he saw in Paris, he treated each print as a unique work. He experimented with technical aspects of the medium such as the amount of ink and paper types and pushed the medium to act beyond its original intention of easily duplicating an image with drawing-like precision. In doing so, and through teaching other artists his ideas and techniques, the nearly obsolete medium of printmaking, for which German art was known, saw a resurgence, and grew to become one of the most popular ways of proliferating art in early-20th-century Germany.

Etching (ink on paper) - Museum of Modern Art, New York

The Last Supper (1909)

Artwork description & Analysis: Religious subject matter appeared in Nolde's oeuvre shortly after recovering from a bout with food poisoning that nearly killed him. These works are widely considered to be his most powerful. The gaunt appearance of Christ in the piece has led some to speculate that Nolde identified with Him, having just recovered from a near death experience. The choice of subject matter may be attributed to Nolde's early travels that included a trip to Milan where he viewed Leonardo da Vinci's Last Supper. Its influence remained with him for years afterward. However, this painting is starkly different from traditional representations of the religious scene. There is no depth or spatial context to the space, no sprawling table, just 13 men mostly surrounding the central figure. The light source seems to come from Christ himself at the center of the canvas. Painted in bright yellows, reds, oranges, and white, Christ is almost crowded by darker figures, looking on as he holds a chalice in his hands. Nolde's concern with this piece was not to illustrate a scene from the New Testament, but rather to capture the emotion and experience of the event. The colors, composition, and loose brushstrokes, all hallmarks of the style of Die Brücke, work together to express how Nolde imagined that moment to be.

Painted just after leaving Die Brücke, The Last Supper met with great success. In 1912, it was acquired by the museum in Halle. It was not, however, without strong objection. Dr. William von Boden, a leading authority of the time, who had himself curated a collection of old master paintings in Berlin, strongly objected to its acquisition because of its non-traditional presentation.

Oil on canvas - Staten Museum for Kunst (National Gallery of Denmark)
More Emil Nolde Artwork and Analysis:
Influences and Connections
Influences on Artist
Artists, Friends, Movements
Influenced by Artist
Artists, Friends, Movements

Interactive chart with Emil Nolde's main influences, and the people and ideas that the artist influenced in turn.
View Influences Chart

Artists

Personal Contacts

| | |
| --- | --- |
| | Gustav Schiefler |
| | Karl Ernst Osthaus |

Movements

Influences on Artist

Emil Nolde
Years Worked: 1884 - 1956
Influenced by Artist

Artists

Personal Contacts

| | |
| --- | --- |
| | Gustav Schiefler |
| | Karl Ernst Osthaus |

Movements
If you see an error or typo, please:
tell us
Cite this page

Content compiled and written by Ximena Kilroe
Edited and published by The Art Story Contributors
" Artist Overview and Analysis". [Internet]. . TheArtStory.org
Content compiled and written by Ximena Kilroe
Edited and published by The Art Story Contributors
Available from:
First published on 19 Aug 2017. Updated and modified regularly.


[Accessed ]