Artists
Brassaï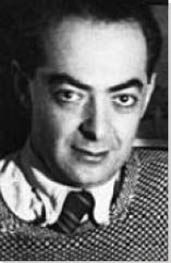 Born: September 9, 1899 - Brassó, Transylvania, Austria-Hungary
Died: July 8, 1984 - Beaulieu-sur-Mer, France

"'I don't invent anything. I imagine everything...Most of the time, I was inspired by my everyday life. I believe it is the most sincere and humble depiction of reality, of the most trivial, that leads to the fantastic.'"

Summary of Brassaï
Gyula Halász, or Brassaï - the pseudonym by which he has become much better known - is widely celebrated for his signature photographs of Parisian night life, and especially his book of collected photographs, Paris by Night. His breadth of range is however more expansive than that seminal collection might suggest. As a photographic freelancer and photojournalist, he contributed most to the idea of vernacular photography though, thanks in part to the Surrealists, he is often attributed with blurring any obvious distinction between what might be called street photography and what might qualify as fine art. Ultimately, it was his curiosity for the lived phenomena of twentieth-century urbanization, and of Paris in particular, that determined the subjects onto whom, and on which, he turned his lens.
Key Ideas
Brassaï wanted to "immobilize movement" (to use his own words) rather than capture the dynamic pulse of the city through movement. Like
Eugène Atget
, Brassaï encountered Paris at street level and in unfamiliar places; and like Atget, he often saw beauty in the mundane or the overlooked and forgotten.
Brassaï presented the varied characters he encountered as "types". He used his camera to chronicle the unseen side of human behavior: from illicit liaisons and private gatherings, to criminal activity and policing, to vagrants, and workers emerging from their long night shifts. There is spontaneity in Brassaï's work, but he did not hesitate to pose or stage his photographs when obliged to fulfill his commissions.
The photo-historian Graham Clarke described Brassaï's photographs of Paris by Night as "a psychological space of the imagination"; the "space" in question being very much enmeshed within the city's shadowy recesses. His night world is then one of brothels and hotels; bars and nightclubs rather than grandiose architecture. At the same time, Brassaï reveled in the details of the more unlikely signifiers of city life such as scrawled graffiti, gnarled hoardings and crumbling masonry.
Brassaï preferred to reveal with immediacy, showing an awareness of the beauty in a thing, a place, or a human presence in and of itself. The author Henry Miller summed up the worldview of his friend with a rhetorical question: "The desire which Brassaï so strongly evinces, a desire not to tamper with the object but regard it as it is, was this not provoked by a profound humility, a respect and reverence for the object itself?"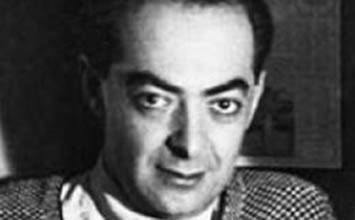 Brassaï, born Gyula Halász in Brassó, Transylvania (now Romania), was named after his father. He was the eldest of three sons and his parents were a young, upper-middle class couple. His mother, Mathilde Verzar, was Catholic of Armenian descent and his father was an elegant and refined Hungarian intellectual, who provided for his family as a teacher of French literature. The young Gyula cherished the memory of living in Belle Époque Paris during his father's sabbatical leave. While his father furthered his studies at the Sorbonne and the Collège de France, Gyula and his brother Kálmán played in the Luxembourg Gardens. Gyula was fascinated by the attractions of the big city. As he later remembered it: "At the Champ de Mars, I saw Buffalo Bill and his gigantic circus with the cowboys, Indians, buffaloes, and Hungarian Csikos. At the Theatre du Chatelet, I was enthralled by a fantastic spectacle called 'Tom Pitt,' and I was at the ceremony welcoming Alfonso XIII to Paris." Upon the family's return to Brassó, Gyula started school and proved to be an interested student, especially attentive in his studies of Hungarian, German and French. He also exhibited much creativity and talent in drawing.
Important Art by Brassaï

The below artworks are the most important by Brassaï - that both overview the major creative periods, and highlight the greatest achievements by the artist.


Artwork Images

Enlarged Objects: Matches (c. 1930)

Artwork description & Analysis: This close-shot of five wooden matches set against a printed text was intended to illustrate a story in issue 10 of Paris Magazine, published in June 1932. It was the first photograph Brassaï contributed to the magazine and was unlike the many others he contributed which typically captured some form of social or moral transgression. In this image, there seems to be an implicit play between object and text, as they are both cropped and juxtaposed to entice the viewer to look and speculate on the potential for the image's meaning(s). This "uprooted photograph," as photo-historian Peter Galassi named it, becomes something of a mystery, or suggests, unintended meanings that amused the readers of the popular press as well as the Surrealists who tried to take ownership of this curious type of imagery.

The Surrealists valued the way the enlarged detail or close-up subverted modern objectivity and its 'straight' presentation of the object. The more specific or detailed the familiar object, the more its potential to transform into something unfamiliar and ethereal: a brand-new object to behold perhaps. This ambiguous quality characterized vernacular photography at the time and the illustrated press produced it with regularity with the hope of engaging its readers. Brassaï, attuned to the intellectual appeal of images, was adept at producing pictures that might amuse and rouse the readers of such publications. But Matches not only fitted within the realms of Surrealism, it belonged also to the New Vision movement in photography which was associated also with Bauhaus aesthetics: close-ups, abruptly cropped and framed at high and low angles. During the early 1930s, Brassaï took a series of extreme close-up shots like this with the new Voigtlander Bergheil camera with a macro lens.

Gelatin Silver Print - Brassaï Archive


Artwork Images

The stream snaking down the empty street (1930-32)

Artwork description & Analysis: Brassaï was, in the words of photo-historian Christian Bouqueret, the photographer "of a new world," that being, a world "where night is no longer night and where light brutally and loudly bursts forth [...] making things visible where before there was only speculation." In this picture, Brassaï was fascinated by the way electric light shone on the street pavement revealing the undulating pattern of cobblestones that both defined the gutter and guided the stream of sewer water down the deserted street. He allowed the indirect lighting on the pavement to soften the effect of the bright streetlights.

Inspired by Kertész, Brassaï wanted to photograph the city at night with systematic discipline and with poetry. Kertész took his photographs of the Seine at night using a half-hour exposure. Brassaï chose a larger-format Voigtländer camera with the aim of using a longer exposure time too, though this approach required a more calculated and thoughtful use of the camera and a special handling of lighting. Caught in the transition from gaslight to electric light; from the Belle Époque to the modern age, nighttime Paris became Brassaï's main subject for six years. He photographed the city's historical churches and monuments, its parks and cemeteries, from north to south, from both sides of the Seine, and from multiple perspectives in all seasons and weather, but his nighttime photographs of outdoor locations only rarely included human figures.

Photogravure - Musée d'Art Moderne, Centre Pompidou, Paris


Artwork Images

Paris Street (1937)

Artwork description & Analysis: The cyclist (a delivery boy) has stopped to admire an enlarged headshot of the iconic German film star Marlene Dietrich which adorns the side of a building. Brassaï's street photography was usually precise and descriptive of how people moved about and interacted with the Parisian cityscape. As Brassaï eloquently explained: he had "always sought to immobilize movement, to freeze it in physical form, to give people and things that grandiose immobility of which only cataclysms and death are capable." Unlike, say, Walker Evans or Berenice Abbott, Brassaï did not however treat everyday signage - shop signs, cheap cafés, and advertisements and so on - as meaningful vernacular objects. Rather, he was fascinated by Paris per se: but in its mundane details (e.g. the pavement, street lamps), found objects (e.g. metro tickets) and in the behavior of the different social classes. In the words of Brassaï's friend, Henry Miller, "the walls, the griffonages, the human body, the amazing interiors, all these separate and interrelated elements of the city form in their ensemble a gigantic labyrinthian excavation." As rich in poetic images as Paris was, Brassaï's focus on everyday scenes also fulfilled the more practical demands of meeting commissions for the illustrated press.

Gelatin Silver Print
More Brassaï Artwork and Analysis:
Influences and Connections
Influences on Artist
Artists, Friends, Movements
Influenced by Artist
Artists, Friends, Movements

Interactive chart with Brassaï's main influences, and the people and ideas that the artist influenced in turn.
View Influences Chart

| | | | | |
| --- | --- | --- | --- | --- |
| Artists | | Personal Contacts | | Movements |

Influences on Artist

Brassaï
Years Worked: 1924 - 1962
Influenced by Artist

| | | | | |
| --- | --- | --- | --- | --- |
| Artists | | Personal Contacts | | Movements |
If you see an error or typo, please:
tell us
Cite this page

Content compiled and written by The Art Story Contributors
Edited and published by The Art Story Contributors
" Artist Overview and Analysis". [Internet]. . TheArtStory.org
Content compiled and written by The Art Story Contributors
Edited and published by The Art Story Contributors
Available from:
First published on 09 Nov 2018. Updated and modified regularly.


[Accessed ]