Artists
André Kertész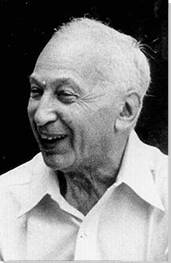 Born: July 2, 1894 - Budapest, Hungary
Died: September 28 - 1985 - New York, US
"Everybody can look, but they don't necessarily see."
Summary of André Kertész
André Kertész was a Hungarian-born photographer best known for his lyrical, elegant and formally rigorous style. One of the most inventive photographers of the twentieth-century, Kertész (and while he would work across different formats including the polaroid in later years) is regarded most highly perhaps for the way he explored the range of use for the new Leica handheld camera. Less well known by name perhaps than contemporaries (and admirers) such as Henri Cartier-Bresson and Brassaï, Kertész, who advocated spontaneity over technical precision - "photographs can be technically perfect and even beautiful, but they have no expression" he once said - created a highly distinctive body of work that reflected his commitment to poetic and geometric forms. Kertész travelled the avant-garde road from Budapest, to Paris to New York. His feelings of isolation and rootlessness, exacerbated by his reluctance to learn French and English, respectively, would manifest in a body of work that often reflected a quiet mood of melancholy.
Key Ideas
Kertész is revered for the clarity of his style and his emotional connections with his subjects. Reared on the languages of rational and irrational modernism -
Mondrian
and
Surrealists
for instance - his compositions often sought out and the geometric lines and patterns that would complement and/or alter the picture content. He used his camera lens to freeze time and to turn and opportune street scene, or staged, fixed, object(s), into something metaphorical and permanent.
Kertész felt that intuition was the best ingredient for creating poetic substance. "The moment always dictates in my work" he said. Though he became an accomplished and successful commercial photographer, especially in
fashion photography
, Kertesz felt that "professional virtuosity" was the enemy of art photography. He made a clear distinction between the two spheres believing that there must be something honest and innate in art photography: "As soon as I find a subject which interests me, I leave it to the lens to record it truthfully," he declared.
One of the most important and revered Parisian street photographers was Kertész's compatriot Gyula Halász, better known to the world of photography as
Brassaï
. Kertész arrived in Montparnasse, Paris in 1925 speaking no French. He made the acquaintance of the bi-lingual journalist and picture-editor who was looking for photographic source material for his and other magazine articles. While working together on the weekly French pictorial
VU
, Kertész became Gyula's mentor, teaching him the techniques of photographing at night, and nurturing in his student a feeling for the range of artistic possibilities offered through photography.
Kertész was highly regarded as a still-life photographer. Nothing was too ordinary for his lens since he did not document so much as interpret what was in front of him. He composed many still lifes with the aim of transforming the mundane - such as utensils, eyeglasses and pipes - into something ethereal and poetic. He advocated the use of bold monochrome lines and the use of reflections and shadows as a means of rendering a still life as a simplified geometric abstraction. Though his still life's can be viewed as abstractions, the identity of the object(s) is never hidden.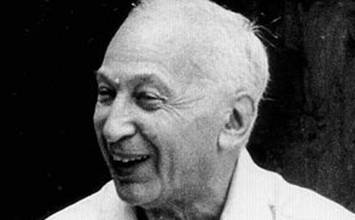 André Kertész (christened Andor), was born on July 2nd, 1894, in Budapest (Hungary), to middle-class Jewish parents. He was the second (between Imre and Jenő) of three sons. His father, Lipót Kertész, was a bookseller specializing in classical Hungarian literature, and a stockbroker; his mother, Ernesztin Hoffmann, in addition to raising her three sons, sold coffee in Teleki Square. The family also owned two modest plots of land. From the age of about six, Andor would often visit nearby relatives who allowed him to build a den in their attic. There he came across old copies of Die Gartenlaube, a German newspaper. Die Gartenlaube was illustrated with woodcuts and lithography and Andor daydreamed that he might one day produce images like this. By all accounts his was a happy childhood but his wanderlust showed itself at an early age when, at just 12 years old, he packed a suitcase with books (and his flute) and set off to 'discover the world'. His short-lived adventure notwithstanding, he attended elementary school on Szív Street, and later, at the Realschule on Reáltanoda Street. His father died In 1909 of tuberculosis. Following this family tragedy, paternal duties passed to his uncle, Lipót Hoffmann (Ernesztin's brother), who became the boys' official guardian. The family moved into Lipót's countryside home close to the Danube River and André spent happy hours fishing and bathing on its banks. Lipót took his new responsibilities seriously and paid for his nephew to attend the Academy of Commerce in Budapest. Andor duly graduated in 1912 taking up a post at the Giro Bank of the Budapest Stock and Commodity Exchange in the same year.
Important Art by André Kertész

The below artworks are the most important by André Kertész - that both overview the major creative periods, and highlight the greatest achievements by the artist.


Artwork Images

Underwater Swimmer, Esztergom, Hungary (1917)

Artwork description & Analysis: Kertész took this photograph (of which his brother is probably the subject) when he was a young man, convalescing after being shot during WWI. It has been named as one of the most influential photographs of the twentieth century. The photograph takes an ordinary subject - a man in a swimming pool - and elevates it into a subject worthy of artist's contemplation. Kertész's use of the distorting ripples of the swimming pool's surface is revolutionary in the history of photography, freezing time through the camera lens in a way that makes use of a transient phenomenon to create a permanent image. Curator and Kertész specialist Mirjam Kooiman argues that "throughout his career he had this interest for mirroring surfaces, reflections and distortions - as a reflection on life."

Underwater Swimmer demonstrates Kertész's early interest in these compositional and metaphorical concepts, which would inform the rest of his career and influence a generation of photographers after him. Indeed, Underwater Swimmer catalyzed an interest in depicting swimming pools and people swimming underwater that can be traced forward in modern painting through the likes of Henri Matisse (The Swimming Pool, 1952); David Hockney (A Bigger Splash, 1967); and Samantha French (Rise Up, 2017); and in installation art too, through Leandro Erlich (Swimming Pool, 1999).

Gelatin silver print - Reina Sofia Museum, Madrid


Artwork Images

Satiric Dancer (1926)

Artwork description & Analysis: Soon after moving to Paris, Kertész photographed the cabaret dancer Magda Förstner in the studio of Hungarian sculptor István Beöthy. He encouraged Förstner to imitate the posture of a Beöthy's sculpture (placed on a stand by her feet) next to which she models. Kertész later recalled: "I said to her, 'Do something with the spirit of the studio corner,' and she started to move on the sofa. She just made a movement. I took only two photographs." The resulting image captures the dancer's body as a set of geometric shapes, emphasizing the sculptural qualities of body and movement. While the photograph might be termed a fluid, or unrehearsed, portrait, it also has some of the compositional qualities of a modern still-life photograph, playing as it does with our assumptions about what is familiar and what is unfamiliar. The triangles made by Förstner's arms and legs are echoed in the overall composition, which uses a trio of formulations of the human body to draw the viewer's eye around the image: Beöthy's sculpture, a framed photograph of a female nude on the wall to the right, and the central woman's body. The use of a vertiginous camera angle shows Kertész's radical use of perspective, while the juxtapositions of the composition can suggest a Dadaist influence.

Gelatin silver print - J. Paul Getty Museum, Los Angeles


Artwork Images

Mondrian's Glasses and Pipe (1926)

Artwork description & Analysis: Kertész took this photograph as part of a series of "portraits" of his friend, the painter Piet Mondrian, most of which do not feature the artist himself. Through using reflections, transparency and shadows, Kertész creates his portrait through absence, drawing the viewer's attention to Mondrian's "presence" through his abstracted possessions. The use of bold monochrome lines also evokes a sense of Mondrian's characteristic paintings, and Mondrian's advocacy for a simplified geometric aesthetic.

The photograph epitomizes some of the key concerns of modernism, particularly through its espousal of radical new forms of expression and its attempts to capture beauty in mundane objects. The art critic Maria Morris Hambourg summed up the impact of the image in the following statement: "Kertész photographed only the table, cropping the top of the image and blackening the corners through overexposure, leaving only the emblems of their leader's concentration and rigor [...] The strictness of the abridgment, the harmony of the geometric elements, and the human character clinging to the spare, personal attributes, made this photograph an icon of European modernism from the first time it was exhibited, at Galerie Au Sacre du Printemps in Paris, in 1927."

Gelatin silver print - Museum of Modern Art, New York
More André Kertész Artwork and Analysis:
Influences and Connections
Influences on Artist
Artists, Friends, Movements
Influenced by Artist
Artists, Friends, Movements

Interactive chart with André Kertész's main influences, and the people and ideas that the artist influenced in turn.
View Influences Chart

| | | | | |
| --- | --- | --- | --- | --- |
| Artists | | Personal Contacts | | Movements |

Influences on Artist

André Kertész
Years Worked: 1912 - 1985
Influenced by Artist

| | | | | |
| --- | --- | --- | --- | --- |
| Artists | | Personal Contacts | | Movements |
If you see an error or typo, please:
tell us
Cite this page

Content compiled and written by Anna Souter
Edited and published by The Art Story Contributors
" Artist Overview and Analysis". [Internet]. . TheArtStory.org
Content compiled and written by Anna Souter
Edited and published by The Art Story Contributors
Available from:
First published on 18 Nov 2018. Updated and modified regularly.


[Accessed ]