Artists
Edward Steichen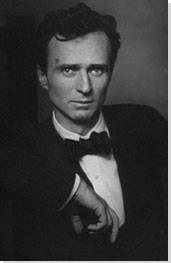 Born: March 27, 1879 - Bivange, Luxembourg
Died: March 25, 1973 - West Redding, Connecticut

"Photography is a major force in explaining man to man"."
Summary of Edward Steichen
Very few artists have had an impact on the American photographic arts to match that of Edward Steichen. From around 1900, he was instrumental in establishing a status for American photography as art through a commitment to the principles Pictorialism. After travels across Europe, and a spell living in Paris, he became acquainted with many of the 20th centuries greatest artists and performers, helping to bring European modernism to the wider attention of the American public through his involvement with the 291 gallery in New York. Steichen joined the American army during WW1 after which he abandoned Pictorialism and painting in favor of Straight Photography. He put his new creativity to use in commercial photography and he is credited by many as having invented what became known as fashion photography. With the onset of WWII, Steichen enlisted once more before resuming his career as Director of the Department of Photography at New York's Museum of Modern Art (MoMA). While at MoMA he curated The Family of Man exhibition, still considered to be the most successful photographic exhibition of all time.
Key Ideas
With
Alfred Stieglitz
, he helped form the
Photo-Secession
group, co-founded the influential quarterly
Camera Work
and established the famous
291
gallery, and all within the first five years of 1900s. In this early period of his career, Steichen divided his time between impressionistic painting and photography. He mastered the skill of Tonalism and the multi-layered color printing process known as gum-bichromate. By this method he was able to bring an impressionistic mood to his photographic images (and, perhaps, something of his photographic practice to his painting).
Following his involvement in the first Great War as a member of the Army's photographic division, Steichen abandoned pictorialism and painting altogether in favor of a more direct form of photography. Steichen reached the conclusion that photography should be treated as an artistic medium on its own terms (it should not try to imitate painting in other words). He effectively started afresh as a Straight Photographer. Straight Photography demanded a commitment to high definition and fine picture detail and through it he brought a new standard of graphic excellence to the pages of top quality magazine publications including Vogue and Vanity Fair.
Through his commercial work, Steichen took many portraits of luminaries from various walks of public life during the 1920s and 1930s. But it was his portraits of the stars of stage and screen that gained him renown as a most brilliant portraitist. Steichen realized the importance of establishing a rapport with his subject and by approaching his portraiture as a collaboration between photographer and sitter he revealed an uncanny ability to capture something of the very essence of their aura.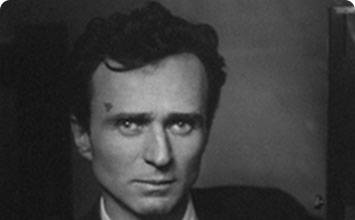 Eduard Jean Steichen was born in Bivange, Luxembourg in 1879. His father, Jean-Pierre, moved to the United States the following year; Eduard and his mother, Marie, following in 1881, once his father had secured work in the copper mines in Hancock, near Chicago. Eduard's sister Lilian was born soon thereafter in 1883. The Steichen family moved to Milwaukee, Wisconsin in 1889, where, due to Jean-Pierre's deteriorating health, Marie took on the role of breadwinner, working as a milliner.
Important Art by Edward Steichen

The below artworks are the most important by Edward Steichen - that both overview the major creative periods, and highlight the greatest achievements by the artist.

Rodin, le Monument à Victor Hugo et Le Penseur (1900)

Artwork description & Analysis: Steichen took several photographs of the virtuoso French sculptor Auguste Rodin. He also made prints of his sculptures and exhibited many of Rodin's sketches and drawings at the 291 Gallery in New York. The two men had become close friends whilst Steichen was living in Montparnasse at the very beginning of the twentieth century. Indeed, Rodin was to become godfather to Steichen's daughter Katherine whose middle name Rodina was chosen in tribute to the sculptor.

In this photograph, Rodin is in profile at the left-hand side of the image, mirroring (on the right of the frame) the profile of possibly his most iconic sculpture, Le Penseur (The Thinker). In the background is another of Rodin's famous works, his Monument to Victor Hugo, a writer whose work the Frenchman greatly admired. (The monument to Hugo is here only rendered in plaster and was not cast in bronze until after Rodin's death.) Both works connect Rodin with the intellectual virtues of art, philosophy and literature and Steichen's aim was to associate himself with these qualities too. By photographing a Modern artist and with two of his artworks, Steichen invokes a sort of four-way conversation (between Rodin, the Thinker, Hugo, and Steichen himself) that places photography, still in its infancy in 1900, as a legitimate tool to expand the dialogue of modernism.

Photograuve - Minneapolis Institute of Arts

Landscape with Avenue of Trees (1900)

Artwork description & Analysis: In his early career Steichen combined painting and photography and one can begin to see here how his painting informed on his photographic work. In Landscape with Avenue of Trees, Steichen clearly shows the influence of Tonalism, an artistic movement that began with the painter James McNeill Whistler in the 1870s. Whistler, who was an acknowledged influence on the young Steichen, was interested in composing his paintings in a way that echoed the composition of musical pieces, but by using color rather than notes. Through this tight compositional structure and focus, Tonalists explored the subtle nuances of color and its possibilities for expressing a given mood (much like music).

This painting shows Steichen's skill in communicating the nuances of expression through a muted color palette. The work almost verges into abstraction through its interplay of dark and light. Though the title alerts us to the "avenue of trees", the shapes in the foreground are not necessarily very easy to make out, and the landscape itself is only faintly depicted. The moon peeks out from just behind the foliage of the tall tree, casting a glow around the edge of its shape and causing an almost ripple effect of light across the sky itself. It is an image that demands our concentration, Steichen is encouraging his viewer to look (and look again) in order to determine the distinctions in color, shape and line.

Oil paint on canvas - private collection

Flatiron Building (1904)

Artwork description & Analysis: Steichen's interest in the interrelationship between photography and Tonalist painting is evident in his famous images of the Flatiron Building. Located at 175 Fifth Avenue in Manhattan, the Flatiron building was one of the tallest in the world upon its completion in 1902, and was truly unique due to its shape. This image was first seen publicly at the "International Exhibition of Pictorial Photography" held in Buffalo, New York in 1910. It was in fact one of six hundred images selected by Alfred Stieglitz as a means of showcasing the artistry of Pictorialist photography. Steichen's photograph, which highlights his feel for shapes and textures, became one of his most famous images and it is easy to see a relationship here with his painting Landscape with Avenue of Trees. The building of the title looms disconcertingly in the background, a large shadow in the centre of the frame. Steichen omits the tip of the building, as if, perhaps, its sheer scale could not be contained by the frame.

This image was produced at the height of Steichen's Pictorialist period with the Photo-Secession group. At this time he was interested in adapting and manipulating his photographs and here he colorized the image using layers of pigment in a light-sensitive solution. The image actually exists in three versions, each with a slightly different tone and feel, demonstrating how powerful color can be in altering mood. With this print, his aim was to capture something of the nuances of light in the early hours of the evening. As Professor William Sharpe observed: "Night is a time of dreaming, of freeing repressed libidinal energies, and photographs such as this subtly exploit the suggestive properties of urban landscape, using a symbolic language to disclose truths [that would be] hidden at midday."

Gum bichromate over platinum print - Gum bichromate over platinum print
More Edward Steichen Artwork and Analysis:
Influences and Connections
Influences on Artist
Artists, Friends, Movements
Influenced by Artist
Artists, Friends, Movements

Interactive chart with Edward Steichen's main influences, and the people and ideas that the artist influenced in turn.
View Influences Chart

| | | | | |
| --- | --- | --- | --- | --- |
| Artists | | Personal Contacts | | Movements |

Influences on Artist

Edward Steichen
Years Worked: 1897 - 1962
Influenced by Artist

If you see an error or typo, please:
tell us
Cite this page

Content compiled and written by Katie da Cunha Lewin
Edited and published by The Art Story Contributors
" Artist Overview and Analysis". [Internet]. . TheArtStory.org
Content compiled and written by Katie da Cunha Lewin
Edited and published by The Art Story Contributors
Available from:
First published on 22 Dec 2018. Updated and modified regularly.


[Accessed ]