Artists
Paul Strand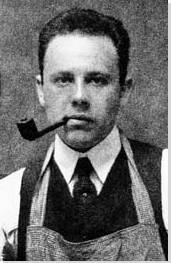 Born: October 16, 1890 - New York City
Died: March 31, 1976 - Orgeval, Yvelines, France

"The Artist's world is limitless. It can be found anywhere, far from where he lives or a few feet away. It is always on his doorstep."

Summary of Paul Strand
The history of modern art shows that America offered a fertile environment for some of the most important photographic pioneers of the twentieth century. It was perhaps Paul Strand who carved out a most unique position amongst them. Strand is often discussed as the architect of the so-called Straight Photography; a pure photographic style that utilized large format cameras to record, and bring new perspectives to ordinary or previously ignored subjects in the name of fine art. Strand's 'Straight' aesthetic proved so persuasive in fact that it was adopted by other luminaries in the photographic circle and the 'Straight' ideal formed part of the clarion call for the famous f/64 Group who shared similar ideals with Strand, as did a number of other Straight photographers in the next several decades. Yet Strand was to push forward by extending the 'Straight' aesthetic to the field of documentary and he became highly regarded, and something of a standard-bearer, for those in pursuit of social and political redress through both the still and moving image.
Key Ideas
Strand had come to the view that photographic art should amount to more than 'false' figurative pictures set in idealized settings; this practice, known as
Pictorialism
, was reviled by modernists. He recognized that the camera held a patent advantage over other plastic arts in that it could freeze a moment in time and space in a way that was impossible to replicate by hand or in real time. His Straight Photography offered then the most unadulterated route to a purer, deeper photographic experience.
Taking inspiration from the formalist, or cubist, paintings of
Cézanne
,
Braque
, and
Picasso
, Strand became fixated on the idea that the photographic image could also be broken up compositionally. Straight Photography used large format cameras to create high contrasts (over shading), flat (or two dimensional) images, semi-abstractions and/or geometric repetitions. The images were reliant on size and context for their full affect and were thus often intended to be hung on the hallowed white walls of dedicated photographic galleries.
Unlike others in his artistic circle who were fully invested in the 'art-for-art's-sake' doctrine, Strand's worldview accommodated the idea that art should be able to engage the spectator spiritually and socially. He is thus associated with the idea that high art can (should indeed) accommodate abstraction and realism simultaneously; that is - in the same photograph or the same documentary film.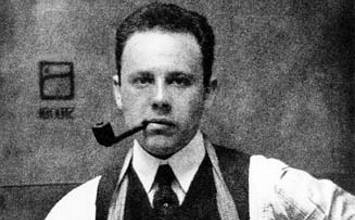 Nathaniel Paul Stransky was born in New York to German-Jewish parents in 1890. Father Jacob Stransky presented his son with his first camera when he was just twelve years old, though his son's interest in photography wasn't to blossom until he had left high school in 1907. Upon graduation Strand joined his father's enamelware import business but he used his spare time to attend a photographic club at the Ethical Culture School run by renowned social documentarian Lewis Hine. Strand decided on his future following a club field trip to Alfred Stieglitz and Edward Steichen's 291 Gallery. Inspired by the visit, Strand was emboldened to seek feedback on his own work from the older Stieglitz who encouraged Strand with "very great criticism" from which he "learned an enormous amount". That visit, along with the influence of Hine's socialist outlook, represented a pivotal moment for Strand who, aged 17, declared his intention to become "an artist in photography".
Important Art by Paul Strand

The below artworks are the most important by Paul Strand - that both overview the major creative periods, and highlight the greatest achievements by the artist.


Artwork Images

Wall Street (1915)

Artwork description & Analysis: Wall Street is an historically significant image, both for Strand and for the development of photographic art. It marked a clear departure from a style of soft-focused Pictorialism (practiced hitherto by Strand) whereby the photographer used a camera and dark-room manipulation to produce images that mimicked that rather unfashionable (by modernism's standards) painting style. The image provides an early example of Strand's willingness to accommodate documentary realism and abstraction within the same frame. On the one hand, Strand offers the spectator an objective, 'straight', record of a street scene showing walking pedestrians as the sun elongates their shadows; on the other, we have a high contrast interplay of light and dark as the shadows formed by the niches of the large Morgan Trust Bank building produce a slanting geometric pattern.

Unlike his contemporaries, such as Alvin Langdon Coburn and Karl Struss who emphasized activity and movement in their urban images, Strand's approach was more deliberate and as such he typically focused his images on slower movements and static scenes. Indeed, with Wall Street in particular, Strand was shocked that he was able to get such a sharp image of the moving people considering how slow the plates took to process. It is said that Edward Hopper became fascinated with this image, and adopted some of the same formal techniques for his own paintings.

Platinum palladium print

Porch Shadows (1916)

Artwork description & Analysis: During the summer of 1916, Strand vacationed at a rented cottage in Twin Lakes, Connecticut. Inspired by the European avant-gardes, and the Cubists especially, he had already reached the conclusion that "All good art is abstract in its structure" and he began to explore the question, posed by the European painters, of "what a picture consists of, how shapes are related to each other, [and] how spaces are filled". Using everyday items, including kitchen furniture and crockery, and fruit, Strand used his large plate camera to transform - or elevate - the mundane utilities into pure two-dimensional patterns. The resulting collection did in fact include some of the very first purely abstracted photographic images. Porch Shadows exemplifies this way of working. On close inspection, we might deduce that the object in question is no more than an ordinary round table placed on a terrace porch. But Strand alters our perception by firstly rotating the image. The geometric shapes meanwhile - thin stripes, parallelograms and a large triangle - are created in the shadows and light brought to the composition by the strong sun as it penetrates the slats of the terrace window.

Silver-platinum print

Blind Woman, New York (1916)

Artwork description & Analysis: Strand believed that the furtive nature of authentic urban portraiture was both vital and morally justifiable: "I was attempting to give something to the world and not exploit anyone in the process" he said. This early portrait, first published in Camera Work, was taken in Five Points, the heart of the immigrant slums on the Lower East Side of Manhattan and is indicative of Strand's socialist and artistic mission. It shows a desolate woman in medium close shot. Around her neck hangs a hand-painted sign that alerts us to the fact that she is "BLIND", and above which, a numbered badge pinned to her black smock identifies her as a licensed newspaper vendor. Her attention is drawn to an event outside the frame, and though she is blind, the photograph confirms that she is oblivious to the camera's close proximity. Indeed, in order to achieve portraits of such arresting quality Strand devised a strategy whereby he rigged his camera with a false lens that pointed forward, while the working lens was actually placed at a ninety-degree angle and hidden from the subject's view under his arm.

In his influential book The Ongoing Moment in which he looked at photographic trends, Geoff Dyer suggested that the blind women's off-centre pupils reflected Strand's own skewed lens set up and that, moreover, the blind subject was more generally "the objective corollary of the photographer's [own] longed-for invisibility". In any case, practical and moral complications notwithstanding, Strand maintained that the task of portraiture was to "almost bring the presence of that person photographed to other people" and that, though the 'ordinary' subject has been all but anonymous till now, the spectator is "confronted with a human being that they won't forget". This photograph "immediately became an icon of the new American photography, which integrated the humanism of social documentation with the boldly simplified forms of modernism" according to New York's Metropolitan Museum of Art.

Platinum Print
More Paul Strand Artwork and Analysis:
Influences and Connections
Influences on Artist
Artists, Friends, Movements
Influenced by Artist
Artists, Friends, Movements

Interactive chart with Paul Strand's main influences, and the people and ideas that the artist influenced in turn.
View Influences Chart


Influences on Artist

Paul Strand
Years Worked: 1908 - 1976
Influenced by Artist

| | | | | |
| --- | --- | --- | --- | --- |
| Artists | | Personal Contacts | | Movements |
If you see an error or typo, please:
tell us
Cite this page

Content compiled and written by Alexandra Duncan
Edited and published by The Art Story Contributors
" Artist Overview and Analysis". [Internet]. . TheArtStory.org
Content compiled and written by Alexandra Duncan
Edited and published by The Art Story Contributors
Available from:
First published on 20 May 2018. Updated and modified regularly.


[Accessed ]