Artists
Edward Weston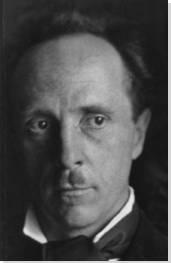 Born: March 24, 1886 - Highland Park, Illinois
Died: January 1, 1958 - Carmel, California

"The camera should be used for a recording of life, for rendering the very substance and quintessence of the thing itself, whether it be polished steel or palpitating flesh."

Summary of Edward Weston
From mild mid-western salesman to bohemian California artist, Edward Weston helped revolutionize photography so that it became an important component of modern art. His philandering ways got him into trouble in his personal life, but elevated him to new heights in his profession - helping him to forge artistic relationships with other modernists and inspiring his lifelong drive to capture the essence and beauty of everyday objects. Through his promotion of straight photography and his daybooks, in which he recorded his artistic growth, Weston helped cement photography's place as a legitimate modern artistic medium and influenced an entire generation of American photographers.
Key Ideas
By creating photographs that transformed his subjects into abstractions of shapes and patterns, Weston helped bring the medium out of the Victorian age that favored pictorialist imitations of painting and into the modern era wherein photography became a celebrated medium in its own right.
Similar to images used by the
Surrealists
, Weston's high resolution, realist photographs of organic forms and modern marvels encouraged viewers to reconsider seemingly mundane objects and form new associations with them.
Weston cofounded the f/64 Group, which promoted rather than disguised the characteristics of photography and, in so doing, transformed the photographer from printmaker to artist.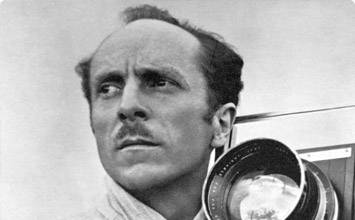 The son of an obstetrician and his pragmatic wife, Edward Henry Weston was born on March 24, 1886 in Highland Park, Illinois. Before his mother's death when Weston was five years old, she urged her son to pursue a practical profession as a businessman. It was Weston's father and sister Mary, nine years his senior, who soon recognized his artistic potential and encouraged him to consider photography. Mary, who was only thirteen at the time of their mother's passing, became the dominant motherly influence in Weston's life. Their father recalled: "they grew up with a double love - that of a mother and son and a sister and brother."
Important Art by Edward Weston

The below artworks are the most important by Edward Weston - that both overview the major creative periods, and highlight the greatest achievements by the artist.


Artwork Images

Steel: Armco, Middletown, Ohio (1922)

Artwork description & Analysis: It was during a trip to Ohio to visit his sister in 1922 that Weston came across American Rolling Mill Company (Armco) and, fascinated with the brute beauty of its industrial complex and giant smoke stacks, created this and other photographs of the steel works. A row of monumental, cylindrical smoke stacks flanked by warehouses that converge at their base and loom tall against the sky. This photograph and others in the Armco series mark a turning point in Weston's style from pictorialism's soft focus forms to straight photography's sharper resolution and detail.

Alfred Steiglitz was among the first to identify the clarity of this image and the choice of modern subject as signaling photography's emergence from the Victorian age into the Modern era. Had he still been publishing his magazine Camera Work at the time, he told Weston, he would have published these smoke stacks in it. Taking Steiglitz's praise to heart and deeply proud of his latest series, Weston took this Armco photo to Mexico two years later, hanging it alongside a print after Picasso on the wall of his studio for inspiration. There it remained even after Weston returned to California, in the possession of Tina Modotti until her death in 1942.

Palladium print - Museum of Modern Art, New York


Artwork Images

Excusado (Toilet) (1925)

Artwork description & Analysis: Weston created Excusado (the Spanish word meaning "excused" and a slang term for "toilet") during his second trip to Mexico in 1925. He channels the Duchampian concept of the readymade by taking this familiar, ordinary object and re-presenting it in an unfamiliar and artistic manner. By offering a frontal view of the toilet's base, its curving forms echoed in the patterned tiles below, Weston highlights the plumbing fixture's sculptural quality. The functionality of the subject remains apparent, but this new vantage point emphasizes the profane object's unexpected aesthetic elegance; while the commode's central placement within the composition as well as its dominance of space falsely suggest it is colossal in size.

It is no coincidence that Excusado, as well as Duchamp's Fountain photographed by Alfred Steiglitz eight years earlier, are very influential. Both encourage the viewer to reconsider the value of a banal object- the toilet. Because it best articulated the modernist tenet 'form follows function,' the toilet, according to artist Margaret Morgan, became the "grand signifier of 20th-century Modernism." For Weston, this image also foreshadows his series of high resolution, close-up photos of organic objects that he commenced upon leaving Mexico later that year.

Gelatin Silver Print - Metropolitan Museum of Art, New York City


Artwork Images

Knees (1927)

Artwork description & Analysis: Weston began photographing nudes - his largest series of close-up organic forms - in the early 1920s and continued over the next twenty years. Models included friends, family, and most frequently, his (many) lovers. While the body of this figure is not entirely exposed, nudity is implied by its inclusion in the series. The subject is seated with legs folded under and slightly askew, exposing knees and thighs, one in front of the other. Common among Weston's work at the time, his cropping and dramatic lighting create a high contrast image that encourages focus on the fleshy bumps and curves of the female form.

Similar to his straight photos of vegetables, shells, and landscapes, Knees exemplifies Weston's lifelong effort to capture the essence of ideal beauty. For Weston's second wife and model, Charis Wilson, the beauty of his nudes lay in "the rhythmic patterns, the intensely perceived sculptural forms, the subtle modulations of tone, of which these small, perfect images were composed." And yet Weston's nudes have provoked some Feminist critics to question why the artist, by so drastically cropping some of his nudes, sacrifices the individuality and identity of the sitter so that he may realize this goal. This issue not withstanding, Weston's nudes continues to be celebrated by artists and critics alike for doing something that no one had done before. As author Susan Sontag wrote, "he made nude photography respectable."

Gelatin Silver Print - SFMoMA, San Francisco, CA
More Edward Weston Artwork and Analysis:
Influences and Connections
Influences on Artist
Artists, Friends, Movements
Influenced by Artist
Artists, Friends, Movements

Interactive chart with Edward Weston's main influences, and the people and ideas that the artist influenced in turn.
View Influences Chart

| | | | | |
| --- | --- | --- | --- | --- |
| Artists | | Personal Contacts | | Movements |

Influences on Artist

Edward Weston
Years Worked: 1906 - 1948
Influenced by Artist

| | | | | |
| --- | --- | --- | --- | --- |
| Artists | | Personal Contacts | | Movements |
If you see an error or typo, please:
tell us
Cite this page

Content compiled and written by Kimberly Henderson
Edited and revised, with Synopsis and Key Ideas added by Sandy McCain
" Artist Overview and Analysis". [Internet]. . TheArtStory.org
Content compiled and written by Kimberly Henderson
Edited and revised, with Synopsis and Key Ideas added by Sandy McCain
Available from:
First published on 17 May 2016. Updated and modified regularly.


[Accessed ]