Artists
David Alfaro Siqueiros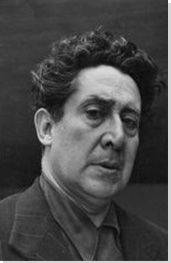 Born: December 29, 1896 - Chihuahua, Mexico
Died: January 6, 1974 - Mexico City, Mexico

"Our primary aesthetic aim is to propagate works of art which will help destroy all traces of bourgeois individualism."

Summary of David Alfaro Siqueiros
Siqueiros was the youngest of "los tres grandes" (three greats) of Mexican muralism, along with Diego Rivera and José Clemente Orozco. He was also the most radical of the three in his technique, composition and political ideology. Informed by revolutionary Marxist ideology, his career was dedicated to fostering change through public art. Over the course of five decades, he integrated avant-garde styles and techniques with traditional iconography and local histories. He, like Rivera, firmly believed that technology was a means to a better world and he sought to combine traditions of painting with modern political activism.
Key Ideas
Investing his work with his Marxist ideology, even when it cost him commissions and jeopardized his work, Siqueiros epitomizes the politically engaged artist. Unlike some of his contemporaries, he refused any commission that conflicted with his ideology. His commitment to education and his belief that public art could inform and inspire the masses to demand revolution has served as a model of activism for subsequent artists with political or social agendas.
To create his activist and revolutionary public art, Siqueiros brought together elements of avant-garde painting with traditional art historical symbolism and folk art. With this combination, he believed that he generated dynamic forms with popular appeal, capable of delivering educational content to a disenfranchised public.
In his experimentation with unconventional materials and industrial techniques, Siqueiros expanded the range of avant-garde painting. His Siqueiros Experimental Workshop, led in New York, exposed students (including
Jackson Pollock
) to contemporary notions of automatism and accident, and encouraged them to adopt new approaches to how paint could be applied. His leadership was crucial in breaking away from traditional techniques of fine art to more gestural and individualistic means of painting.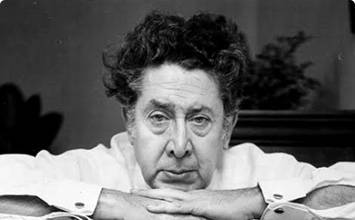 Born in the small town of Santa Rosalia, Mexico, José de Jesús Alfaro Siqueiros was raised from the age of four by his paternal grandparents after his mother died. His grandfather, Antonio 'Siete Filos,' was a conservative man of harsh temperament and Siqueiros later remembered him as the very incarnation of Mexican machismo, taking it upon himself to toughen up the young Jose and his little brother by unexpectedly throwing rocks at them or waking them up in the middle of the night by tickling them. Such "games" were part of his "School of Men" and continued until Siqueiros was sent to a religious boarding school at age 11.
Important Art by David Alfaro Siqueiros

The below artworks are the most important by David Alfaro Siqueiros - that both overview the major creative periods, and highlight the greatest achievements by the artist.


Artwork Images

The Elements (1922-24)

Artwork description & Analysis: On the ceiling over the staircase in the small courtyard of the National Preparatory School, Siqueiros depicted a monumental winged female surrounded by representations of the four elements. Reflecting Siqueiros's study in Europe, the work combines elements of Byzantine icons in the sandy-colored background, with a sculpturesque figure inspired by Renaissance painter Masaccio. Around this figure are symbolic representations of fire (vivid red abstract flames), wind (horizontal spirals that balance the vertical of fire), water (the seashells) and earth ("two giant bones of a tropical fruit"). In relying on these abstract notations of the elements, Siqueiros creates a timeless depiction of Mother Nature and her realm.

With this, his first public commission, Siqueiros sought to differentiate himself from the muralists that had previously painted in the school, including Diego Rivera. The intense colors maximize the contrast with the simple background. The female figure is weighty and distinct in her plasticity, unlike the flat, picturesque forms seen in the rest of the building (such as Rivera's Creation). Although the work has much in common with the work of other early muralists in its use of allegory and universal symbolism, the formal treatment of the figure is markedly his own, and reflects his understanding of traditional European painting.

Encaustic - National Preparatory School, Mexico City


Artwork Images

Tropical America (1932)

Artwork description & Analysis: The original commission for this outdoor mural was intended to show the abundance of tropical America, however Siqueiros created a highly politicized critique of American imperialism. A crucified American Indian appears in the very center of the work. A menacing eagle, a clear symbol for the United States, is perched atop the cross. Behind the Indian, a Mayan temple in the process of being engulfed by tropical plants, forever to be forgotten. On the top right, watching the tragic spectacle, a Mexican and a Peruvian, are shown armed and ready to defend their land and culture from the apparently inevitable victory of American capitalism culture over their own heritage. Perhaps unsurprisingly, the mural was hostilely received and whitewashed within two years.

Siqueiros used the visibility of this mural to promote his extreme sociopolitical views, attacking US imperialism in its own territory. He would continue to make explicit and denunciatory murals throughout his career, earning him a rebellious reputation. Although the work was extant for only a short period, it was influential for its use of materials and activism. Furthermore, he experimented with industrially produced tools at the time, using unconventional airbrushing. The mural would gain significance some 30 years later, when urban artists during the Civil Rights movement and Vietnam War protests would regard it as the grandfather of outdoor murals. Moreover, Jackson Pollock's Bird has undeniable compositional affinities with Siqueiros' eagle. Pollock must have learnt about the work through his brother, Sanford, who worked as an assistant in the construction of this piece.

Fresco applied with Airgun on Cement - Plaza Art Center, Los Angeles, California


Artwork Images

Death to the Invader (1941-42)

Artwork description & Analysis: This large fresco, located in a relatively small library, spans two facing walls and the ceiling to create a single vault-like shape that dwarfs the viewer with its impressive, larger-than-life figures. The south wall (shown) depicts the Chilean indigenous peoples in their struggle for freedom and independence from the European Conquistadores; the north wall echoes this with representations of indigenous Mexicans. In the center appear historic fighters, most visibly the 16th-century Mapuche warrior, Galvarino, who raises his maimed hands. Attached to his body is the head of 19th-century Chilean philosopher Franciso Bilbao. Combined, this joint figure symbolizes the need for both physical and mental force in combat. Around them are gathered other figures of resistance and independence, including Lautaro, Luis Emilio Recabarren, Bernardo O'Higgins and President José Manuel Balmaceda. Siqueiros also depicts the Old Chilean flag, the new flag, and the current one. The energy and pathos of the scene is shown through the tense muscles, Galvarino's battle cry, the extreme foreshortening and the merging quality of the figures and the background that appear as a nebulous ensemble of bodies and projectiles.

It was Siqueiros' intention to convey the drama of the scene not simply through color or anatomical deformation but through spatial dynamism. This represents the passage into his mature style, in which he believed that creating an active and unconventional sense of space could introduce new levels of viewer engagement (and therefore increase the impact of his work). Siqueiros mirrored Sergei Eisenstein's editing techniques in cinema, creating multiple perspective viewpoints as opposed to the fixed Renaissance perspective expected in more traditional painting.

Fresco - Escuela Mexico, Chillán, Chile
More David Alfaro Siqueiros Artwork and Analysis:
Influences and Connections
Influences on Artist
Artists, Friends, Movements
Influenced by Artist
Artists, Friends, Movements

Interactive chart with David Alfaro Siqueiros's main influences, and the people and ideas that the artist influenced in turn.
View Influences Chart

Artists

| | |
| --- | --- |
| | Pablo Picasso |
| | Georges Braque |
| | Umberto Boccioni |
| | Gerardo Murillo |

Personal Contacts

Movements

| | |
| --- | --- |
| | Cubism |
| | Futurism |
| | Renaissance |
| | Pre-Columbian Art |

Influences on Artist

David Alfaro Siqueiros
Years Worked: 1922 - 1971
Influenced by Artist

| | | | | |
| --- | --- | --- | --- | --- |
| Artists | | Personal Contacts | | Movements |
If you see an error or typo, please:
tell us
Cite this page

Content compiled and written by The Art Story Contributors
Edited and revised, with Synopsis and Key Ideas added by Sarah Archino
" Artist Overview and Analysis". [Internet]. . TheArtStory.org
Content compiled and written by The Art Story Contributors
Edited and revised, with Synopsis and Key Ideas added by Sarah Archino
Available from:
First published on 22 Nov 2016. Updated and modified regularly.


[Accessed ]