Artists
Richard Avedon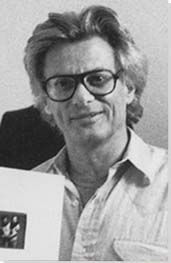 Born: May 15, 1923 - New York City, New York
Died: October 1, 2004 - San Antonio, Texas

"A portrait is not a likeness. The moment an emotion or fact is transformed into a photograph it is no longer a fact but an opinion."

Summary of Richard Avedon
In a gesture of supreme, youthful confidence, Richard Avedon did away with the standard trope of statue-like, frozen-in-time models of conventional fashion photography. Instead the exuberant young photographer who legendarily never stood still, enlivened his models and, most importantly, showed their human side, flaws and all. He is probably best known, however, for his arresting, black-and-white and often large-format portraits of people, whether celebrities or unknowns, which are as much psychological studies as physical ones. Ranging between the commercial work he did as a fashion photographer and the ground-breaking fine art portraiture, the breadth and creativity of Avedon's body of work has made him one of the most influential photographers of the 20th century. His photographs, claimed the New York Times, "helped define America's image of style and beauty and culture" since the 1950s. While he didn't design the clothes that Veruschka or Twiggy or Brooke Shields wore, he created innovative contexts for both model and wearer, fashioning visually arresting, memorable images that altered the course of many facets of American culture.
Key Ideas
Avedon's style of fashion photography brought a refreshing, humanistic quality to the genre. Avedon took models that seemed to be somewhat frozen in time and gave them vigor, personalities, and even flaws. There is often an underlying narrative as he realized that fashion photography wasn't simply about selling a product, but rather it was the overall spirit of the image that the viewer/consumer desired.
Avedon's mastery of portraiture had as much to do with his rapport with his subjects as his technical ability or sense of aesthetics. His customary practice was to establish an intimacy between himself and his sitter, gaining a subject's trust became an art form in itself for Avedon. His deeply candid, emotive portraits, often photographed and printed in large format, helped reconfigure photography as an expressive art form.
Avedon's portraits are most often unsettling and in many cases deeply disturbing. His subjects take up much of the composition, sometimes even exceeding its boundaries and thus seeming inexplicably cropped. The effect of the close-up is not only to provide details, including physical imperfections, but to also make the viewer feel as if they are intruding into the sitter's private, personal space. Additionally, Avedon's signature white backgrounds offer no context; there is no story but that of the face and body of the subject. Usually the portraits are black-and-white, which also seems less flattering or forgiving. In Avedon's view, color creates an unwanted distraction from the frank visual scrutiny of a sitter.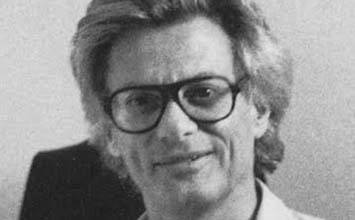 Born in New York City, Richard Avedon, always known by family and friends as "Dick," was the son of Russian-Jewish parents, Jacob and Anna Avedon. His exposure to fashion and photography began at an early age. Since his father owned a women's specialty clothing store on Fifth Avenue, he was often present when representatives from upscale fashion magazines such as Harper's Bazaar, Vanity Fair, and Vogue visited each month to discuss couture.
Important Art by Richard Avedon

The below artworks are the most important by Richard Avedon - that both overview the major creative periods, and highlight the greatest achievements by the artist.


Artwork Images

Dorian Leigh, Evening Dress by Piguet, Helena Rubinstein apartment, Ile Saint-Louis, Paris, August 1949 (1949)

Artwork description & Analysis: While technically a fashion photo, with this image, Avedon stages an unfolding story of a woman regarding herself in a bathroom mirror. The viewer is given private access to fashion model, Dorian Leigh, who stands before a mirror in a brightly lit powder room, absorbed in her own looks. The photo creates a fiction in which the subject, oblivious to the fact that she is being observed, scrutinizes her appearance as the last stage of preparation for attending a formal event.

Leigh's pose is anything but graceful as she leans in toward the mirror to get a closer look. The photo is reminiscent of the backstage-at-the-ballet and other intimate paintings and drawings by Degas, whose ballerinas, like Avedon's models, more often appeared ungainly as he depicted them just one gesture removed from graceful.

Avedon's unconventional approach to fashion photography was in part an aesthetic departure from tradition and in part a rather ingenious understanding not merely of the marketing of haute couture but of desire itself. He was all too aware that selling a tale of glamour was just as important as selling the product itself. Leigh is far from the stoic model of earlier fashion photography.

Avedon was not merely a photographer; he was also a choreographer and theatrical director of sorts (Avedon had an active interest in theater all of his life). As a consequence, a fashion photo could easily resemble a scene from a film. He described the process he used for creating fashion photos with such cinematic flair, which began with him drawing-out the living, breathing woman beneath the beautiful veneer: "Take a model you're drawn to, and then imagine her as a woman." He believed that models became beautiful when they were doing something besides trying to be beautiful - smoking, drinking, walking, or gazing intently into a mirror.

Gelatin Silver Print - Gelatin Silver Print

Dovima with Elephants, evening dress by Dior, Cirque d'Hiver, Paris, August 1955 (1955)

Artwork description & Analysis: Shot under an enormous skylight, this photo is a play on contrasts. The pale skin and large ribbon of the famous fashion model, Dovima (Dorothy Virginia Margaret Juba) stands out against the elephants' dark gray hide. Dovima's unblemished vibrancy rivals the rough, wrinkled texture of the elephants, pitting age against youth. Her strong, angular upwardly-oriented pose contrasts with the heavy curves and the weighty, downward thrust of the elephants' bodies. Avedon's narrative is a familiar one: the slender Dovima is the mistress of these massive, captive beasts. Beauty and the Beasts is retold in the confines of the studio.

This photograph additionally marks the professional ascendancy of not only Avedon, at the time in his early thirties, but also of the nineteen-year-old Yves Saint Laurent, whose design for Dovima's dress was his first creation for Dior.

Ever the affable perfectionist Avedon famously criticized his photograph, which may well be his most famous, stating, "I look at that picture to this day, and I don't know why I didn't have the sash blowing out to the left to complete the line of the picture. The picture will always be a failure to me because that sash isn't out there."

Gelatin Silver Print - The Richard Avedon Foundation


Artwork Images

Marian Anderson (1955)

Artwork description & Analysis: Avedon captures the famous American contralto, Marian Anderson in the strains of singing with her entire body. Frozen in a moment of intense emotion, Anderson's eyes are closed to allow for complete concentration. The movement of her loosened hair, flowing outward, provides the illusion that her projected voice has the power to move not only emotions but also things in the material world. In fact, the portrait was made in Avedon's studio, where Anderson sang for him unrestrained, informally.

Avedon's goal was to make the act of singing in some way visual through the use of photography. He explained his process and aims: "After looking at the print of the entire negative," he recalled, "I decided to crop it. I made the head much larger in relation to the entire picture area and placed it high and off center. This created a more dynamic composition that emphasizes the power and vitality of the subject."

Anderson represented not only excellence in the arts but also the emerging American civil rights movement. In 1939, she had famously been barred from performing at Constitution Hall in Washington, D.C. by the Daughters of the American Revolution. In response, then First Lady, Eleanor Roosevelt, resigned from the organization. The incident also provided Anderson with almost instant international notoriety. Not long afterwards, thanks to the assistance and support of the President and First Lady, Anderson performed at an Easter Sunday, open-air concert on the steps of the Lincoln Memorial. More than 75,000 people attended the concert and over a million listened to it live on the radio.

Avedon's photo was taken the year in which Anderson, an inspirational symbol of the demand for equal rights for all regardless of race, sang the role of Ulrica in Verdi's Un ballo in maschera at the New York City Metropolitan Opera. The portrait is also a declaration of support by Avedon for the civil rights movement and his stand against racial discrimination.

Gelatin Silver Print - Smithsonian National Museum of American History
More Richard Avedon Artwork and Analysis:
Influences and Connections
Influences on Artist
Artists, Friends, Movements
Influenced by Artist
Artists, Friends, Movements

Interactive chart with Richard Avedon's main influences, and the people and ideas that the artist influenced in turn.
View Influences Chart

| | | | | |
| --- | --- | --- | --- | --- |
| Artists | | Personal Contacts | | Movements |

Influences on Artist

Richard Avedon
Years Worked: 1944 - 2004
Influenced by Artist

If you see an error or typo, please:
tell us
Cite this page

Content compiled and written by Jackie Meade
Edited and published by The Art Story Contributors
" Artist Overview and Analysis". [Internet]. . TheArtStory.org
Content compiled and written by Jackie Meade
Edited and published by The Art Story Contributors
Available from:
First published on 06 Jan 2017. Updated and modified regularly.


[Accessed ]