Artists
Cecil Beaton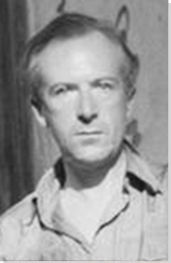 Born: January 14, 1904 - Hampstead, London, United Kingdom
Died: January 18, 1980 - Broad Chalke, Wiltshire, United Kingdom

".. there is always something dramatic about the job of permanently recording the features of a human being, it is the theatre bought to everyday life; the ordinary routine of existence is broken and the tension is heightened .."
Summary of Cecil Beaton
Beaton was one of the foremost photographers of the twentieth century, best known for his elegant and unusual shots of celebrities and royalty. His fascination with glamour and high society continued throughout his life and he was considered a style leader in his own right, known for his easy charm and wit as well as his flamboyance of dress and waspish comments on celebrity figures, a trait that prompted the writer Jean Cocteau to dub him "Malice in Wonderland". He was also a prominent innovator in the relatively new field of fashion photography, an accomplished photojournalist, the winner of two Oscars for his costume design, and a prolific writer publishing numerous texts, including six volumes of his own diaries. Extremely ambitious, Beaton's superb aesthetic eye and flair for the theatrical allowed him to remain relevant over a 50-year career during which he regularly reinvented himself and his style.
Key Ideas
Beaton excelled at capturing the individual personality of his sitters, presenting them in new ways that brought out elements of their character not seen in other portraits. In doing so, he made them accessible and sympathetic to the wider public, helping to create or reinforce their status as iconic social figures.
His fashion photographs were characterized by their decorative appearance and interesting compositions and his earlier images often contained elements of
Surrealism
. He was particularly known for his use of unusual backgrounds including cellophane, silver foil and papier mâché and these complex sets are clearly rooted in theatrical practice.
Beaton utilized his photographic talents during the Second World War to document the British war effort, photographing the lives of normal people as well as the key political players of the era. His images depict a country doing its best to carry on as normal and are infused with a sense of national pride, consequently many were utilized as propaganda to keep morale high during the conflict.
Although Beaton dated a number of women including Greta Garbo, he preferred men and he had several prominent gay relationships. This gave him a sense of guilt and shame throughout much of his life and this was a significant driving force in his desire for high achievement, proving his abilities to himself and others. It has also been suggested that Beaton's interpretation of female glamour and male muscularity may have been informed by his sexuality and that this, along with his photo colleges, subsequently influenced the queer visual culture of
Pop Art
in the 1960s, including artists such as
Andy Warhol
and
David Hockney
.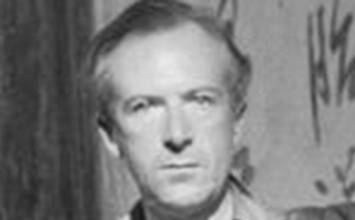 Sir Cecil Walter Hardy Beaton was born in Hampstead, England to Ernest Beaton, a timber merchant, and Esther Sisson. He was one of four children. The family were middle class and Beaton's interest in the arts was encouraged from a young age. In his biography, Photobiography (1951) Beaton discusses the moment when he first developed an interest in photography, pinpointing an occasion when he was three years old and saw some postcards depicting Lily Elsie, an Edwardian singer and actress. He subsequently made visits to his local stationers to spend his pocket money on postcards of as many famous actresses as he could. His father also brought him theatre magazines and illustrated theatre programmes from America when he travelled on business. Beaton was given his first camera, a Box-Brownie, at the age of 11. His nurse, Alice Collard, (known as 'Ninnie'), a keen amateur photographer, initially helped him to polish his technique and with this assistance, Beaton started to take photographs of his family, often posing his sisters and mother in a manner that emulated Hollywood starlets.
Important Art by Cecil Beaton

The below artworks are the most important by Cecil Beaton - that both overview the major creative periods, and highlight the greatest achievements by the artist.


Artwork Images

Miss Nancy Beaton as a shooting star (1928)

Artwork description & Analysis: Beaton had a penchant for the theatrical and this can be seen in this photograph of his sister Nancy who models her fancy dress costume for the Galaxy Ball at London's Park Lane Hotel. The dramatic backlighting focuses attention on her face and torso, whilst the sheer, jagged backdrop, alluding to the rocky surface of a star, merges with the skirt of her costume making her part of the star itself. The use of cellophane in the backdrop produces intricate patterns of reflection, allowing her to also embody the luminosity of a star. In his early portraits, Beaton often utilized this technique of wrapping his sitters in beautiful or interesting backdrops and this enabled Beaton to distance them from their real selves and immerse them completely in the photographic world that he had created. Here, Beaton's depiction of a character is so convincing that, without context, Nancy Beaton does not simply adopt a fantasy role, she actually becomes the fantasy character.

Gelatin silver print - The Cecil Beaton studio archive, Sotheby's


Artwork Images

White Panama hat, Vogue (1934)

Artwork description & Analysis: In 1934, Beaton was commissioned by Vogue to shoot an image of this hat by Suzy. Beaton fulfilled the request in his trademark style with an image that exudes playfulness. The hat box is positioned centrally within the photograph and out of it emerges a model's disembodied head wearing the hat. By including an incomplete portion of a woman's body Beaton references one of the tropes of the Surrealist Movement and, in doing so, makes his photograph visually distinct from the average fashion image. This differentiation is enhanced by the model's unusually sad expression. In the work, Beaton utilizes the documentary realism of the photographic medium to normalize the inclusion of the surreal elements, creating a new and convincing reality.

In 2009, the image was chosen by Rankin, the British portrait and fashion photographer, as one of seven photographs that changed fashion photography. Rankin stated that Beaton helped "to set the template for fashion photography. Packaging a world of decadent beauty and above all selling a dream" and that he brought to this photograph "his typical wit and elegance so that what she is wearing is secondary to the beauty of the image."


Artwork Images

Marlene Dietrich (1935)

Artwork description & Analysis: Here, Beaton depicts Marlene Dietrich in a manner which was in direct contrast to the masculine clothing and androgynous style for which she was known. The delicate lace backdrop, flowers, and Dietrich's feather boa, can all be seen as sensual symbols of traditional femininity. Dietrich's exaggerated body language and the use of theatrical props, jewellery and clothing also make reference to her role as a performer. Mirrors and reflections were a reoccurring theme in Beaton's work and here he plays with the idea, placing Dietrich's face alongside that of a mannequin with a similar hairstyle and eyebrows. The comparison between the two highlights Dietrich's famously pale complexion as well as creating a sense of displacement in the viewer, as unlike a reflection, the two faces look in different directions.

The overall combination of unusual set pieces along with the use of soft focus give a dreamlike effect to the image and this depiction, at once both real and fantastical, corresponds with Beaton's description of Dietrich in his memoir Persona Grata, "From the flat screen Dietrich stormed the senses, looking always tangible, and at the same time untouchable". The combination of beauty and Surrealism showcased in the work can be compared to some of the photographs produced by Man Ray, particularly those depicting Kiki de Montparnasse.

Gelatin silver print - The Cecil Beaton studio archive, Sotheby's
More Cecil Beaton Artwork and Analysis:
Influences and Connections
Influences on Artist
Artists, Friends, Movements
Influenced by Artist
Artists, Friends, Movements

Interactive chart with Cecil Beaton's main influences, and the people and ideas that the artist influenced in turn.
View Influences Chart


Influences on Artist

Cecil Beaton
Years Worked: 1928 - 1979
Influenced by Artist

| | | | | |
| --- | --- | --- | --- | --- |
| Artists | | Personal Contacts | | Movements |
If you see an error or typo, please:
tell us
Cite this page

Content compiled and written by Libby Festorazzi
Edited and revised, with Synopsis and Key Ideas added by Kate Stephenson
" Artist Overview and Analysis". [Internet]. . TheArtStory.org
Content compiled and written by Libby Festorazzi
Edited and revised, with Synopsis and Key Ideas added by Kate Stephenson
Available from:
First published on 12 Nov 2018. Updated and modified regularly.


[Accessed ]