"I like taking photographs because I like life. And I like photographing people best of all, because most of all I love humanity"
"Fashion is an expression of the time. Elegance is something else again."
"I don't think photography has anything remotely to do with the brain. It has to do with eye appeal"
"You should never copy, I never look at other photographers work. You have to see it for yourself."
Summary of Horst P. Horst
Horst P. Horst was a pioneer of fashion and portrait photography and a key figure in the development of 20th century photography as a whole. His sixty-year career was as varied as it was innovative and during his working life, he produced more than 90 covers for Vogue as well as hundreds, if not, thousands of magazine images. He is best known for his elegant, glamorous photographs of couture clothing in the 1930s, but he also led the way in using color photography, as well as developing the fields of documentary travel photography and, later, celebrity lifestyle photography. Horst was a master of light and composition and he seamlessly combined fashion photography with art and high society throughout his images, capturing and reflecting the time period in which he was operating.
Accomplishments
Deep atmospheric shadows are a hallmark of much of Horst's fashion photography and portraiture. He avoided lighting images from above, instead choosing to highlight certain features or details with spotlights placed off to the side or beneath the subject. This created a sense of drama and sometimes, mystery, in his work.
Horst assimilated styles and influences from art and history, combining these to reflect wider social and fashionable change in his images. For instance, the use of classical props and a focus on form in his early photos reflect the neoclassical pleats, drapery and bias cuts of courturiers such as Madeleine Vionnet and Jeanne Lanvin. In contrast, in his images of the late 1930s and early 1940s, he assimilated ideas from the Surrealist movement, incorporating fantasy backdrops, out of place objects, mysterious tableaux and eroticized and disembodied female forms into his work.
Working with his partner, Valentine Lawford, in the 1960s and 1970s, Horst reinvigorated and popularized lifestyle photography, creating the behind-the-scenes style of image that we still see today. Through these photographs, he recorded the design and fashion revolutions of the period alongside cataloguing changing social norms and the decline of aristocratic wealth.
Important Art by Horst P. Horst
Progression of Art
Biography of Horst P. Horst
Childhood
Born Horst Paul Albert Bohrmann, Horst was the second son of middle-class merchant, Max Bohrmann and his wife, Klara Schoenbrodt. As a teenager, Horst spent a year in a Swiss sanitorium after displaying symptoms of tuberculosis. Bored and alone, he used his time to read about the progressive teachings of the Bauhaus, a German art and design school. He also corresponded with Eva Weidemann, a student, studying dance at the school. This period sparked Horst's lifelong interest in avant-garde art and architecture. Keen to learn more, in 1926, Horst started architectural training at Hamburg's Kunstgewerbeschule where he studied design with Walter Gropius, the founder of the Bauhaus.
Early Training and Development
Horst moved to Paris in 1930 to work as an apprentice for modernist architect Le Corbusier, but once in Paris, he met George Hoyningen-Huene, a photographer at French Vogue who introduced him to the world of fashion photography. Horst began to work as Huene's photographic assistant, learning "everything he could teach me about photography". The two became lovers and traveled to London together, where Horst met Cecil Beaton.
Now wanting to pursue a career as a photographer, Horst's break came in 1931, when "A friend of mine asked me to lunch and there was an art director from American Vogue called Dr Agha and he said well you ought to try photography...He said, you go to the studio you can have it twice a week for three hours and there's an assistant, try and take a photograph. I thought alright, and I did the photograph which they published."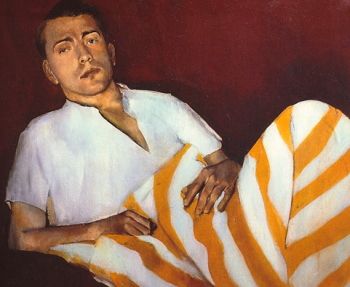 Horst continued to work with Huene, from whom he learnt an enormous amount, taking on board his approach to photography and combining it with new ideas. As Horst noted, "unlike Huene, who had absorbed an infallible sense of elegance from his upbringing, I had to invent it on my own: more exactly, to learn gradually to recognize elegance in others and try to portray it in my photographs" Huene also introduced Horst to Paris society and they socialized with a wealthy set of artists, designers and patrons, remembering this time, Horst said: "you went to Chanel's for dinner and you never knew whether it was Dalí or Picasso or whoever, you know, all mixed up, it was very cosy, very nice, very simple".
By the mid-1930s Horst had eclipsed his mentor, who left to work for rival magazine Harper's Bazaar. Horst's images were regularly featured in French Vogue as well as in the British and American editions of the magazine. Although he initially drew influence from classical sculpture in the Louvre, during this time he was increasingly influenced by Surrealists such as Man Ray and Salvador Dalí, incorporating their ideas into his work. The 1930s also saw the increasing availability of color photography and Horst was quick to embrace these technological advances, producing iconic Vogue covers. This willingness to trial new techniques and ideas, played a significant role in his popularity at Vogue.
Mature Period
In August 1939, on the eve of World War II, Horst fled Paris for New York where he took up a role with Conde Nast, producing images for Vogue and Vanity Fair and working out of their Manhattan studio. The War was a catalyst for change in the fashion industry as dresses ceased to be imported into the United States from Paris. This allowed the American fashion industry to grow and flourish and this change in the market was reflected in an alteration in fashion photography, images became more informal and less posed and Horst's 1940s work follows this trend.
When the United States joined the fighting at the end of 1941, Horst was deemed an alien and had to surrender his camera equipment to the Vogue offices for safekeeping until the situation was resolved. It is a testament to his reputation and the support he received from powerful allies in the industry that he was allowed to continue to work until he officially became an American citizen in 1943. At this time, he changed his name from Bohrmann to Horst to avoid confusion with the Nazi official Martin Bormann.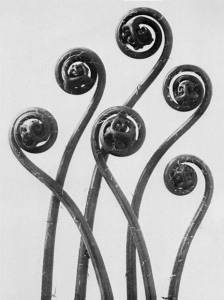 Horst was called up for U.S. army service in July 1943, undergoing three months of training at Fort Belvoir in Virginia. Recalling this time, Horst said that, "The first few days or weeks in the army were pretty rough, you didn't know anybody, didn't know anything about the army, didn't know anything, you know. Then, I started to love Americans because on the first twenty-mile march, at night...I was about the oldest soldier there, 35 years old, I think, and I hardly could make it and the boy next to me took all my equipment and helped me". Horst found army life tedious and after a few months of service, Editor-in-Chief of Vogue, Edna Woolman Chase, intervened to find Horst an assignment where his skills were put to better use. As a result, he became a photographer for two army magazines, Yank and Outfit. During the course of his duties, he photographed President Truman and General Eisenhower and through these connections, he was later invited to photograph Eisenhower's wife when she became the First Lady. After the war Horst returned to fashion work with Conde Nast, continuing to shoot couture images as well as photographing new lines produced by the burgeoning ready-to-wear industry in the United States.
In 1946 Horst produced a book, Patterns from Nature, which featured close-up, black and white images of plants, rocks, and shells. This was a personal project and was inspired by the plant photography of Karl Blossfeldt, along with the wider New Objectivity movement of the 1920s and 30s. New Vision Photography was a German movement which sought to move away from Expressionism and Pictorialism and, instead, advocated for sharply-focused documentary-style photography. Whilst a departure from his usual subjects, the images displayed the same skill with lighting that are apparent in his studio photographs and reflect Horst's earlier interest in the teachings of the Bauhaus, where New Vision photography was popularized by Moholy-Nagy.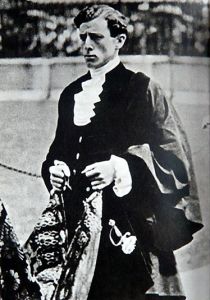 In 1947 Horst bought five acres of land in Oyster Bay Cove, Long Island which was part of the estate owned by the famous designer, Louis Comfort Tiffany. Here, he built a house and garden to his own specifications. A year later, Horst began a relationship with the British diplomat, Valentine Lawford, that lasted until Lawford's death in 1991. In 1949, Horst and Lawford traveled to the Middle East (Lawford was political counsellor at the British embassy in Tehran at the time). On the way, Horst photographed parts of the ancient city of Persepolis, which had only recently been uncovered. Horst returned in the spring of 1950, visiting Lawford and then spending ten days documenting the annual migration of the Qashqa'i clan. Images from these trips were published as travel pieces in American Vogue. Later that year Lawford resigned from the Foreign Office and moved permanently to Long Island with Horst.
Late Period
In the winter of 1951-52, Horst traveled to Europe, shooting a campaign for Modess, a brand of sanitary napkins and covering the February Paris collection for Vogue. He took this opportunity to reconnect with his family living in East Berlin, who he had not seen since 1939. The distance from his family, perhaps, led Horst to create his own in Oyster Bay. He invited 18-year-old Austrian, Johann D. Mayr (known as Hans) to live with him and Lawford and work as his assistant, with Mayr later recalling that "Horst became like a second father to me, he treated me like family".
When Conde Nast closed their New York studio in 1952, Horst set up his own studio in the city on East 55th Street. The large windows in his new workspace led him to experiment more with natural lighting, doing away with his trademark shadows for a short time. During this period, the Vogue editor-in-chief changed and the implementation of new rules at the magazine alienated Horst, who began to focus his attention on advertising assignments and lifestyle photography instead. He also produced a series of images of male nudes with his characteristically dramatic lighting, which were exhibited in Paris in 1953.
In 1962 Diana Vreeland became editor of Vogue, employing Horst and Lawford for the Fashions in Living pages. Horst took images of the houses of the rich and famous and Lawford wrote the associated text. This work continued throughout the 1960s and 70s, with Horst also working for House & Garden in a similar capacity. The magazine spreads that the pair created drew excellent reviews from their subjects, with Emilio Pucci writing that "I have been absolutely delighted with fantastic pictures published in Vogue... I really cannot tell you how impressed I am by your artistry and superb sense of movement and proportion which is so beautifully exemplified by these pictures".
Horst's aesthetic experienced a renaissance in 1978 when he was asked to photograph the Paris collections for French Vogue using the styles that he had used in the 1930s. This led to a revived interest in his work and precipitated numerous new books, exhibitions and documentaries. His failing eyesight caused him to stop working in 1992 and he died a few years later in 1999 at the age of 93.
The Legacy of Horst P. Horst
Whilst Horst's early fashion photography defined the golden-age of glamour in the 1930s, he also continued to embrace new aesthetics in his work, including the early adoption of color techniques and his documentary travel photography, popularizing and disseminating these ideas. ''He really was the 20th century,'' said the photographer Eric Boman, who met Horst in 1978, when they were both photographing the French fashion collections. In a similar vein, model, Carol Alt, who worked with Horst in the 1970s and 80, noted that "he put a little bit of himself into every picture. He was humble, very quiet, very kind. It was as if he didn't understand or couldn't connect to the fact that he held a major place in fashion history and photographic history". The music video for the song Vogue by Madonna, released in 1992 pays homage to Horst's signature style.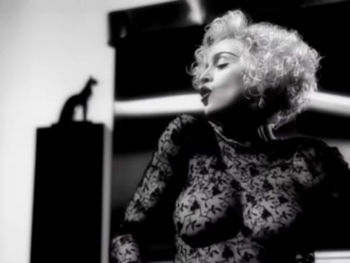 Horst's 1950s series of nudes were very influential in the work of photographers, Robert Mapplethorpe and Bruce Weber in the 1980s. Mapplethorpe adopted Horst's use of anonymous figures and stylized lighting, whilst Weber's images drew more on Horst's commercial style, presenting his nudes as art. These were also more sexually charged and were used in high-profile marketing campaigns for clients such as Calvin Klein and Ralph Lauren. Weber himself explained his debt to Horst, stating that Horst's pictures "took you to another place...it's like seeing someone from another world...and you wonder who that person is and really want to know that person and really want to fall in love with that person".
Influences and Connections
Influences on Artist

Influenced by Artist
Artists
Karl Blossfeldt
Friends & Personal Connections
George Hoyningen-Huene

Coco Chanel

Elsa Schiaparelli
Artists
Bruce Weber
Friends & Personal Connections
Eric Boman
Useful Resources on Horst P. Horst
Books
The books and articles below constitute a bibliography of the sources used in the writing of this page. These also suggest some accessible resources for further research, especially ones that can be found and purchased via the internet.