Artists
John Singer Sargent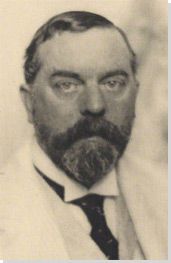 John Singer Sargent
American Painter
Born: January 12, 1856 - Florence, Grand Duchy of Tuscany
Died: April 14, 1925 - London, UK

"I do not judge, I only chronicle."

Summary of John Singer Sargent
John Singer Sargent was the premiere portraitist of his generation, well-known for his depictions of high society figures in Paris, London, and New York. He updated a centuries-old tradition by using vibrant Impressionistic brushstrokes and untraditional compositional solutions in order to capture his sitters' character and even reputation. Sargent's pursuits were not limited to portraiture and also included impressionistic landscapes, executed en plein air alongside his friend Claude Monet. He also painted official murals commissioned by governmental officials both in the United States and the United Kingdom as well as a good number of nude sketches probably meant as personal works.
Key Ideas
Sargent's distinct method of making his sitter's shine while also capturing their personalities, aspirations, inclinations, and distinct characteristics differentiated his work in the portraiture genre from others before him. There was many a patron who, upon seeing the final results, complained or outright refused to accept the work. His infamous portrait of Madame X, for example, emphasizing the notorious behavior of the sitter, met with much criticism from both the sitter herself and the great audience at the annual Salon.
Sargent took the very best of formal compositional development, as absorbed through his study of Old Masters including Anthony Van Dyck and
Diego Velazquez
and updated it with a pseudo-Impressionist style learned from an anti-Academic instructor. The result was a more vibrant type of portraiture albeit elevated by its grounding in the best the tradition had to offer.
His works of sensual male nudes, carefully hidden away by the artist so as not to compromise his successful position as society painter, indicate a depth of investigation previously unknown in Sargent's work. There is great speculation regarding the artist's sexual proclivities to which this
oeuvre
as well as his relationship to
Henry James
bear witness.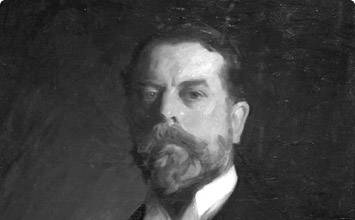 Sargent's family had strong roots in New England, in fact his father's family were among the earliest colonial settlers in Massachusetts. Leaving behind the family shipping business, Sargent's father Fitzwilliam moved to Philadelphia where he became an eye surgeon. In 1850, he married Mary Newbold Singer, the daughter of a successful Philadelphia merchant. Their first child, a daughter, was born the following year, and died in 1853. Distraught, the couple left the United States for an extended period of time. Largely based in Paris, they traveled throughout Western Europe, including Italy, Germany, and Switzerland.
| | | |
| --- | --- | --- |
| John Singer Sargent's childhood, life, career, and various anecdotes | | Read John Singer Sargent's Biography |
Important Art by John Singer Sargent

The below artworks are the most important by John Singer Sargent - that both overview the major creative periods, and highlight the greatest achievements by the artist.

The Daughters of Edward Darley Boit (1882)

Artwork description & Analysis: This early work illustrates the influence of the Old Masters on Sargent. He adopts the very untraditional square format used by Diego Velazquez in Las Meninas (1656) as well as the Spanish artist's method of presenting figures in an unposed, natural manner in order to capture something of their personalities.

The composition is different than that seen in a traditional group portrait wherein each subject is given equal status. The girls are scattered around the dim, immaculately decorated room in what looks to be a haphazard fashion and dwarfed by furniture elements including two massive blue and white porcelain vases. Three of the four girls gaze directly at the viewer, while the fourth faces her sister, clad in a matching black and white ensemble. The informal posture of the youngest daughter (Julia, age 4) seated on the floor, contrasts sharply with that of the older girls, who stand primly, even stiffly, behind her. The two oldest girls (Jane, 12, and Florence, 14) stand in the opening to another room and are partly obscured in shadow. A number of critics have noted the manner in which the painting goes beyond its role as group portrait to suggest the symbolic loss of innocence that inevitably comes with maturity. Sargent's depiction clearly suggests how individuals tended to hide their true selves behind "walls" of manners and propriety, evoking the restrictive, repressive environments in which young, upper class women were raised at the time.

Oil on Canvas - Museum of Fine Arts, Boston

Portrait of Madame X (1884)

Artwork description & Analysis: Perhaps Sargent's most famous work, this portrait depicts a young socialite, an American expatriate named Virginie Amélie Avegno Gautreau and known as Madame X, who was married to a French banker, Pierre Gautreau. The Gautreaus did not commission the work. In fact, it was Sargent who initiated the project, intrigued by the opportunity to capture this scandalous Parisian society figure known not only for her stunning looks but also, as many rumored, love affairs. The concept of painting a portrait that speaks about the sitter's character was an entirely modern one. Accordingly, Sargent's Madame X stands at the forefront of Modern Portraiture.

Sargent vividly accentuates her striking presence by exposing her alabaster skin with a daring décolleté and setting her against a background of warm, muted, brown tones. The revealing, corseted, black satin dress with thin, jeweled straps in which she is posed, shows off her stunning figure and, combined with the ornate style of her auburn hair and powdered complexion, set a standard for contemporary aristocratic beauty. Her notorious reputation is hinted at through her particularly self-confident pose.

Painting this portrait proved a challenge for both Sargent and Gautreau. In fact, the artist drew and painted more than thirty studies of Gautreau over the course of several months in its preparation, in the end using an entirely different pose than that originally intended. Gautreau reportedly grew bored with their sessions and would frequently run off to various social obligations, leading Sargent to lament "the unpaintable beauty and hopeless laziness of Madame Gautreau."

Though both artist and sitter had high hopes for the work, this portrait was poorly received upon its exhibition at the Paris Salon in 1884. This blow effectively put an end to Sargent's hopes of becoming a society painter in France, and was partially responsible for his move to London. Nevertheless, despite the controversy over this work, the artist considered it a success, commenting later in 1916, "I suppose it is the best thing I have done." Currently, of course, it is his most iconic work.

Oil on Canvas - Metropolitan Museum of Art

Mrs. Carl Meyer and Her Children (1896)

Artwork description & Analysis: This painting is a prime example of the commissioned portraits of the upper classes that eventually earned Sargent fame. Pictured are Adele Meyer, her son Frank, and daughter Elsie. Baronet Meyer was a British banker and diamond miner, known for his connections with the Rothschild family and the De Beers group. Wealthy plutocrats like Meyer, commissioned portraits by successful artists such as Sargent in order to convey their wealth and status within elite social circles, using the artist's impeccable talent to cast themselves in the most flattering, glamorous light possible.

The family's attire and the furniture included within the image evoke the height of opulence in 18th-century Britain. The elaborately patterned gilt sofa and the heavy, iridescent rose silk of Mrs. Meyer's gown look like something out of Louis XIV's Palace of Versailles. Sargent purposefully surrounded Meyer with objects of sumptuous luxury in order to emphasize her reputation as a lavish member of the London upper crust. As noted earlier in his career, Sargent's use of flattering details was derived from that used by the most successful Old Master portrait artists such as Van Dyck. The placement of Mrs. Meyer front and center, with her children largely hidden from view behind the couch and noted only from the shoulders up, suggests something of the familial relationship between the three. For Mrs. Meyer it was obviously more important to highlight her own glamour as well as that of her surroundings, than to waste such emphasis on her children.

Oil on Canvas - Tate Britain
More John Singer Sargent Artwork and Analysis:
Influences and Connections
Influences on Artist
Artists, Friends, Movements
Influenced by Artist
Artists, Friends, Movements
Interactive chart with John Singer Sargent's main influences, and the people and ideas that the artist influenced in turn.
View Influences Chart

| | | | | |
| --- | --- | --- | --- | --- |
| Artists | | Personal Contacts | | Movements |

Influences on Artist
John Singer Sargent
Years Worked: 1877 - 1925
Influenced by Artist

Artists

Personal Contacts

| | |
| --- | --- |
| | Henry James |
| | Edith Wharton |

Movements
If you see an error or typo, please:
tell us
Cite this page

Content compiled and written by Jen Glennon
Edited and published by The Art Story Contributors
" Artist Overview and Analysis". [Internet]. . TheArtStory.org
Content compiled and written by Jen Glennon
Edited and published by The Art Story Contributors
Available from:
First published on 27 May 2016. Updated and modified regularly.


[Accessed ]