Artists
Anthony Van Dyck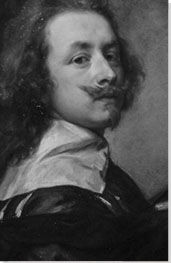 Born: March 22, 1599 - Antwerp, Belgium
Died: December 9, 1641 - London, England

"Peter Paul Rubens was renowned throughout Flanders when there appeared in his school in Antwerp a young man possessed of such noble generosity of manners and so fine a talent for painting that he gave every indication that he would bring it distinction and add splendor to the dignity and excellence to which the master had raised his profession. This was Anthony van Dyck, born in the same city in the year 1599."
Summary of Anthony Van Dyck
One of the most important painters of the 17th century, Anthony Van Dyck revolutionized portrait painting in Britain, moving it away from the stiff and formal conventions to a more relaxed and fluid aesthetic. He is best known for his elegant and, often intimate, paintings of European aristocracy, particularly Charles I of England and his court and through these he became the leading influence on portrait painting in Britain over the next 200 years, directly inspiring other famous portraitists such as Joshua Reynolds and Thomas Gainsborough. Van Dyck also played a role in helping to establish the Baroque movement. His religious and mythological scenes feature dramatic compositions alongside a very human sense of naturalism and intimacy. In taking this approach he rejected the influence of classical painting and sculpture even when this meant moving beyond the techniques of his mentor Peter Paul Rubens.
Key Ideas
The artist often worked with bold hues, applying his paint quickly with loose and fluid brushstrokes. This is particularly apparent in his depiction of fabric and Van Dyck succeeded in capturing the sense of movement in clothing in a way few painters had before. Clothing became particularly integral to his English portraits and he shows a preference for flowing, informal wear as well as being one of the first portraitists to include exotic and fantasy dress in his work.
Van Dyck introduced many new types of portraiture to Britain including: groups of children without their parents, double portraits showing friends or siblings, powerful men attended by their secretaries and images of the ruler on horseback. Although some of these ideas drew on the work of artists such as
Titian
, many of these novel compositions were pioneered by Van Dyck himself as he sought to expand the genre.
Van Dyck's portraits were rendered with an unprecedented level of informality, although he did not lose sight of the importance of conveying the wealth and authority of his aristocratic sitters. His images flattered those he portrayed but he still managed to capture the essence of them, conveying elements of their personality through his nuanced use of expression, color and posture.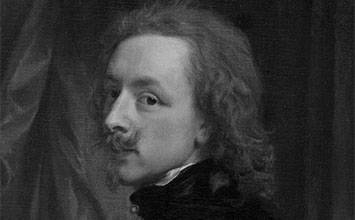 Anthony Van Dyck was born, the seventh of 12 children, into a wealthy middle-class family in Antwerp; his father Franchois Van Dyck worked as a silk merchant. Van Dyck came from a family of artists including his paternal grandfather and his mother Maria Cuyper, who died when he was only eight years old and was a skilled embroiderer.
Important Art by Anthony Van Dyck

The below artworks are the most important by Anthony Van Dyck - that both overview the major creative periods, and highlight the greatest achievements by the artist.

The Taking of Christ (1620)

Artwork description & Analysis: This work depicts the moment of Christ's betrayal by his disciple Judas. Set in a wooded landscape, this biblically themed piece features a cluster of figures reaching out toward Christ who is pictured near the right side of the canvas dressed in a blue cloak. Judas is shown wearing a gold-brown robe and is positioned to the left of Christ, bestowing the kiss that completes his treachery. In the left foreground Christ's apostle Peter, with sword raised, is in the process of cutting off the ear of Malco, the High Priest's servant.

Many of Van Dyck's early paintings, created while still working with his mentor Peter Paul Rubens, featured religious scenes. We see here, in the way he has rendered the reactions of the crowd, an early example of Van Dyck's skill with depicting complex emotions and individual faces, techniques he later applied to his many portrait sitters. Rubens must have admired the work as it was a part of his personal collection and upon his death was purchased by King Felipe IV of Spain.

The scene is painted with a high degree of drama including the movement and jostle of the crowd as they reach out towards Christ, the violence of Peter towards the servant, and the dark turbulent sky overhead. This drama is further exaggerated by the low viewpoint and single light source, from a lantern held above the crowd. The lantern illuminates key parts of the canvas and draws the viewer, with the crowd, across the painting from left to right, ultimately focusing the attention on Christ's face. These compositional decisions along with Van Dyck's soft, sweeping brushstrokes provide an early example of the Baroque style of which he would become a master.

Oil on canvas - Collection of Museo del Prado, Madrid, Spain

Isabella Brant (1621)

Artwork description & Analysis: This portrait features Isabella Brant, the wife of Peter Paul Rubens. She is richly dressed and holds a fan made of ostrich feathers in her left hand and a white flower in her right, probably symbols of wealth, and of love or faith, respectively. In the top left corner is a partially visible red drape which art historian Christopher Brown identifies as included by the artist, "...to disguise the hiatus between foreground and background". The landscape behind the drape is dominated by an ornate architectural feature which is, according to Brown, "...a replica of the three-arched screen that Rubens had built to link his house and studio". This was part of Rubens's recent home expansion project to demonstrate his wealth and ability and the structure became an Antwerp landmark, its Italianate style one of the first examples in Northern Europe.

In the image Van Dyck contrasts soft, loose brushstrokes in some areas with immense detail in others and this can be seen in the intricate rendering of the lace on her cuffs and collar. For Van Dyck portraiture became a vehicle to express his affection for his sitters many of which were family, friends, or close acquaintances. Brant would have been an especially important subject as she was the wife of his mentor and this image was painted as a gift for Rubens and presented upon Van Dyke's departure from Rubens's tutelage. Isabella's face in the portrait appears to have been modelled on a chalk sketch of Brant completed by Rubens in the same year and this demonstrates the close exchange of ideas between the two in this period. Van Dyck has succeeded in capturing the vivacity and boldness of Brant's personality and the esteem in which he held her is clear in some of the details of the painting including the inclusion of a statue of Minerva, the goddess of wisdom in the background.

Oil on canvas - Collection of National Gallery of Art, Washington DC

Lucas and Cornelis de Wael (c.1627)

Artwork description & Analysis: Friends of Van Dyck, the artists Lucas and Cornelius de Wael depicted here, shared the bond of being from Antwerp. The brothers welcomed Van Dyck into their social circle when he first arrived in Genoa and this work was painted as a token of gratitude towards the brothers for their kindness and friendship. This painting is the first example of the Van Dyck double portrait, a composition which usually featured two men or women, who were often relatives or friends, painted together. Until this point double portraits usually depicted couples and Van Dyck, drawing on ideas from Raphael and Titian developed and popularized this style of friendship portrait. He is particularly known for introducing this and other new compositions to England, resulting in famous images such as Lord John Stuart and his Brother, Lord Bernard Stuart (1638).

The portrait is an excellent example of the informal nature of Van Dyck's paintings and the introduction of such poses and compositions into his work marks a departure from Rubens's portraits, which were usually more formally arranged and executed. The brother in the foreground, probably Lucas, sits sideways on his chair with his arm draped casually over its back, whilst his elder brother looks beyond the canvas, smiling to an unseen companion to his right. Their interactions and postures give the painting the feeling of a modern snapshot, an easy familiarity, which is in direct contrast to the careful staging of more traditional portraits of the period. The work also demonstrates Van Dyck's incorporation of the Baroque style into his portraits and here it is most clearly seen in the dramatic light source which shines onto the brothers' faces.

Oil on canvas - Collection of Capitoline Museums, Rome, Italy
More Anthony Van Dyck Artwork and Analysis:
Influences and Connections
Influences on Artist
Artists, Friends, Movements
Influenced by Artist
Artists, Friends, Movements

Interactive chart with Anthony Van Dyck's main influences, and the people and ideas that the artist influenced in turn.
View Influences Chart

Artists

| | |
| --- | --- |
| | Jan Brueghel the Younger |
| | Hans Holbein the Younger |
| | Jan Roos |
| | Titian |
| | Cornelius de Wael |

Personal Contacts

Movements

Influences on Artist

Anthony Van Dyck
Years Worked: 1613 - 1641
Influenced by Artist

If you see an error or typo, please:
tell us
Cite this page

Content compiled and written by Jessica DiPalma
Edited and revised, with Synopsis and Key Ideas added by Kate Stephenson
" Artist Overview and Analysis". [Internet]. . TheArtStory.org
Content compiled and written by Jessica DiPalma
Edited and revised, with Synopsis and Key Ideas added by Kate Stephenson
Available from:
First published on 20 Dec 2018. Updated and modified regularly.


[Accessed ]