Artists
Robert Frank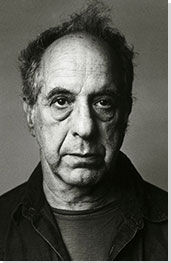 Born: November 9, 1924 - Zurich, Switzerland

"Photography can reveal so much. It's the invasion of the privacy of the people."
Summary of Robert Frank
Robert Frank came to artistic eminence following the publication of his seminal book The Americans which is regarded to this day as one of the most influential photography projects of the 20th century. Frank became associated with the so-called 'Beat Circle', a group of poets, writers and artists - beatniks - who exemplified the apolitical, free-form spirit of post-war American existentialism. Having made his living as a commissioned commercial photographer, but left feeling frustrated artistically in that role, Frank took his 35mm camera onto the streets and highways of America where he honed his highly influential style of wandering, observational photography. Frank shunned the principle of balanced compositions in favor of crooked, grainy high contrasts in black and white and his revolutionary approach to his subjects was to prove decisive in the development of a more authentic reportage photography. In later years Frank found critical success as an underground moviemaker and his work generally took on a more personal, even spiritual, dimension. In its 2015 career retrospective article, the New York Times introduced Frank as 'the most influential photographer alive'.
Key Ideas
Before the publication of The Americans, the 'official' photographic art remained the province of a small number of elite American museums. With The Americans Frank had managed to initiate a seismic shift in attitudes towards art photography. To virtuosic effect, Frank used his camera to capture an unvarnished and unguarded cross-section of American society, and in so doing, he brought a new sense of liberation to the photographic medium. Indeed, Frank's pioneering work challenged many of his contemporaries to question the established rules of balanced photogenic composition and to rethink the very possibilities for photography as a socially relevant and dynamic medium.
To Frank's way of thinking, a true artist had to be both intuitive and "somehow enraged" and, as such, his goal was to capture through his lens ways in which his environment has affected him on a personal level. Indeed, for many critics Frank had succeeded where others had failed by representing, not only the ordinary lives of his subjects, but also by revealing something of the soul. As the New York Times art critic Nicholas Dawidoff put it: "Frank's gift was to transcend reportage and tell [the spectator] something about the condition - how oppression felt."
As an adopted member of the New York (Greenwich) Beat community, Frank embraced the 'hip' ideology of a self-styled group who were well represented in American literature – through the likes of Alan Ginsberg, Jack Kerouac, Peter Orlovsky, and William Burroughs – but, just as the creative writers had taken their inspiration from jazz music and Abstract Expessionism so Frank found a way to apply the amorphous freestyle aesthetic to the photographic arts too.
Having forthrightly declared his disdain for sentimentality (and political ideology for that matter) in fine art, Frank's dispassionate wandering topography of his adopted nation had effectively set a brand-new standard in street photography and Frank, by general agreement, assumed the mantle of Father of modern documentary portraiture. Yet The Americans has retained its power because Frank sought a further – higher (one might say) - meditative dimension to his work. He achieved this feat by coupling images of everyday American society with inanimate signs of consumer culture and the modern American architecture and landscapes. The spectator was therefore challenged to look at The Americans, not as social critique (necessarily), but as a whole; that is, to make sense of the collected images through poetic and conceptual relations.
Frank demonstrated his willingness to test his creative range soon after the publication of The Americans when he moved into independent filmmaking. Still driven by the impulse to upset conventions, to challenge norms, and while maintaining his preference to represent the lives of "risky people who walked the edge of the road", Frank made films in a spontaneous, drifting style that was to become a hallmark of the sixties filmic avant-garde. Indeed, Frank's long-time editing assistant, Laura Israel described his "out of sync" films as "near random collages", though according to Israel, Frank himself never achieved total fulfillment through his movies.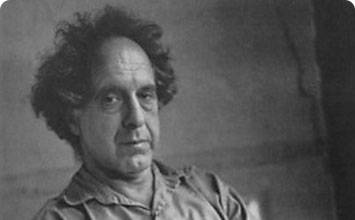 Robert Frank, the younger of two brothers, was born in Zurich in 1924 to a Swiss mother and a German-Jewish father. On the one hand, Switzerland had been spared the physical oppressions of Nazi occupation, and speaking of his adolescence, Frank would happily recall how he had dodged paying fares on the city streetcars "never worried about being caught by inspectors" (because Zurich was "rich enough"). On the other, Frank spoke of being raised in a "sad household": firstly, because radio news bulletins were constantly reporting stories of Hitler "cursing the Jews" (with the result that he just "couldn't turn off the voice" of antisemitism); and secondly, because the young Robert came to feel let-down by avaricious parents for whom making money "became the most important thing in order for them to feel good". However, father Hermann would complement his business acumen with an enthusiasm for amateur photography and his 'Sunday' hobby rubbed off on a seventeen-year-old Frank who took up an apprenticeship with a photographic studio in Zurich.
Important Art by Robert Frank

The below artworks are the most important by Robert Frank - that both overview the major creative periods, and highlight the greatest achievements by the artist.


Artwork Images

Untitled (1952)

Artwork description & Analysis: This early work predates The Americans and demonstrates Frank's predilection for pictorial juxtapositions. Untitled shows a lone businessman (or a salesman) walking through a park (London probably) immersed in a white fog. The image was featured in Black and White Things, a handcrafted book designed by Frank's friend, Werner Zryd. Published in 1952 while Frank was in Zurich, the book (initially only three copies were produced) featured photographs taken by Frank on his early travels abroad. Black and White Things was forwarded with a quotation by Antoine de Saint-Exupéry which read: "It is only with the heart that one can see rightly/what is essential is invisible to the eye". Promoting thus the principle of pictorial narrative as 'aesthetic experience', the book was divided into three sections: 'black', 'white', and 'things'. "Untitled' appears in the 'white' section next to ostensibly unconnected images including Frank's new-born child and Peruvian peasants. What fixed the subjects in this section was not then the subject matter so much as an aesthetic association: the 'white' aura providing a fitting hue for what Frank called "quiet people and peaceful places". Black, White and Things was later republished as a whole in 1994 in conjunction with an exhibition of his work at the National Gallery in Washington, D.C.

Photograph on paper - Pace/MacGill Gallery


Artwork Images

Trolley - New Orleans (1955)

Artwork description & Analysis: Used for the cover of The Americans, Trolley - New Orleans (taken, incidentally, four days after a 'conspicuous behavior' arrest for having alcohol in his car) effectively announced Frank's intention to document the lives of ordinary American people; a search for a pictorial essence of present-day American life using only available light and shade. However, though now accepted as his magnum opus, and indeed despite its formidable introduction by Jack Kerouac, The Americans (the book was in fact published in France in 1958, the year before it was available in the United States) was criticized in prestige journals and magazines (such as Life) for its "drunken horizons" and its focus on "wart-covered" America. Frank saw himself however in the role of a contemporary flâneur, recording modern life while going unseen and un-noticed and commenting indeed that he often "felt like a detective or a spy". In this image, Frank managed to encapsulate, through the blank emotions of 'unremarkable' people, a nation caught up in the frictions between post war American optimism and the realities of race relations and working-class life.

Photograph on paper - Pace/MacGill Gallery


Artwork Images

New York City (1955)

Artwork description & Analysis: While working on assignments for Harper's Bazaar, Frank made the acquaintance of the Russian art director and photographer, Alexey Brodovitch and it was the Russian who encouraged Frank's to pursue his goal of developing a new and authentic photographic art. Brodovitch urged his mentee to take greater risks in his work and emboldened Frank to 'unlearn' the studio practices he had learned since his time as an apprentice in Switzerland.

New York City captures a group of striking white workers on a New York sidewalk. We can see in the foreground a working-class African-American man slouched against a trashcan. He appears to be carrying a giant American flag - something of a motif throughout The Americans project - though on closer inspection we realize that this is in fact an optical illusion. The 'flagbearer's' demeanour - arms folded across his chest, his gaze turned towards an object or events outside the frame, and away from the protesters - suggests an indifference towards the plight of the white workers. Though the subjects belong to the same social class, the image alludes to a contradiction by presenting a picture of a conflicted ethnic society rather than that of 'one nation' united under the same flag.

Photograph on paper - Cantor Center for Visual Arts, Stanford University
More Robert Frank Artwork and Analysis:
Influences and Connections
Influences on Artist
Artists, Friends, Movements
Influenced by Artist
Artists, Friends, Movements

Interactive chart with Robert Frank's main influences, and the people and ideas that the artist influenced in turn.
View Influences Chart


Influences on Artist

Robert Frank
Years Worked: 1944 - Current
Influenced by Artist

| | | | | |
| --- | --- | --- | --- | --- |
| Artists | | Personal Contacts | | Movements |
If you see an error or typo, please:
tell us
Cite this page

Content compiled and written by Sarah Frances Dias
Edited and published by The Art Story Contributors
" Artist Overview and Analysis". [Internet]. . TheArtStory.org
Content compiled and written by Sarah Frances Dias
Edited and published by The Art Story Contributors
Available from:
First published on 04 May 2018. Updated and modified regularly.


[Accessed ]