Artists
Stephen Shore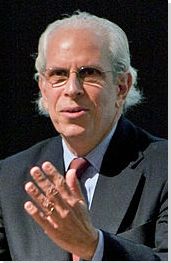 Born: October 8, 1947 - New York City

"I'd thought about this in a certain way before - about this idea of how to make a picture look natural. In a way I deconstructed all of that over a period of years and made pictures that were almost the opposite, very intensely structured."

Summary of Stephen Shore
Stephen Shore has achieved widespread recognition for the way in which his work has moved documentary and landscape photography beyond the monumental and newsworthy and toward explorations of everyday life and the emotions with which people see. Shore was heavily influenced by his time spent at Andy Warhol's Factory as a teenager, developing into a photographer with a persistent interest in serialization and the quotidian across a practice embracing experimentation and new technologies. Shore's best-known work, taken over the course of long drives across the United States and Canada, reconsiders the North American interior, showing these countries through overlooked details rather than romantic formulas and challenging the photographic establishment's dismissal of color through unapologetic use of bright shades and unusual tonal contrasts. In recent years, Shore has continued to innovate, exploring new forms of street photography, portraiture and the possibilities of digital cameras.
Key Ideas
Shore's photographs often appear as unstudied snapshots before revealing themselves, on closer examination, to be carefully calculated and balanced. His images show a deep consideration of framing, with lines and colors chosen to emphasize the formal qualities of the places or objects within the frame, heightening the viewer's focus.
Shore's images are structured around the experience of seeing, seeking to communicate the way in which the everyday might register to an outsider. He has regularly used his work as a form of visual diary, communicating his own experiences through his photographs. Shore's photographic choices suggest emotional states to the audience, often drawing power through the ways in which light and composition evoke feelings that the viewer cannot name.
Color, prior to Shore's use of it, was regularly dismissed by artistic photographers, who believed that it distracted audiences from considerations of form and light. It was additionally disparaged due to its connection with commercial activities, associated with advertising and the snapshots that tourists took while on holidays. Shore, along with others working at around the same time, including
William Eggleston
, Joel Sternfeld and Richard Misrach, used color to add depth and complexity to his images, at once questioning the established rules of the discipline and the distinctions made between the snapshot and fine art.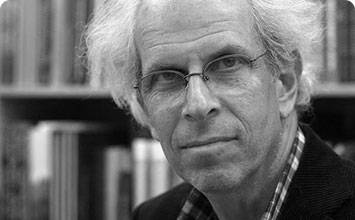 Stephen Shore was born in 1947 and grew up on New York City's Upper East Side. Shore was the only child of Jewish parents running a handbag company and lived a privileged existence, with annual trips to Europe and regular exposure to art and other forms of culture. He was given a darkroom set by an uncle when he was six, which he used to develop his family's snapshots, taken with a simple and inexpensive Kodak Brownie, often experimenting with different ways of printing the images using cardboard masks. Shore had little practice taking his own photographs, however, until the age of nine, when his parents bought him a 35 mm camera.
Important Art by Stephen Shore

The below artworks are the most important by Stephen Shore - that both overview the major creative periods, and highlight the greatest achievements by the artist.


Artwork Images

Rene Ricard, Susan Bottomly, Eric Emerson, Mary Woronov, Andy Warhol, Ronnie Cutrone, Paul Morrissey, Pepper Davis (1967)

Artwork description & Analysis: This black and white photograph is one of the many that Shore took at Andy Warhol's studio, the Factory, and shows a group of people gathered in various states of repose on the space's risers while clothing hangs above them; on the left side of the image, Rene Ricard and Susan Bottomly, standing, pose for Shore's camera while the others look away. At the back of the space, two figures face away from the camera, apparently engaged in their work or conversation. The majority of those shown in the image were regulars at the Factory and involved in creative work; Ricard was a poet, actor and art critic, Bottomly was a model and actress, and those seated include Mary Woronov, an actress, writer and painter, Warhol himself, the artist Ronnie Cutrone, the film director Paul Morrissey and actress Pepper Davis.

This photograph is striking for its intimacy; the subjects appear aware of Shore's camera, but unperturbed by it. The famous figures in the images are captured in an unguarded, human and apparently ordinary moment. Shore's talent for recognizing the value of the everyday and capturing it is clear in this image, which would later serve as a document of an important cultural moment. The lighting, soft yet bright, creates a sense of ethereality, as does the grain of the image, which is particularly apparent in the textured hair and clothes of the figures at the foreground, at once heightening their inaccessibility and their apparent reality in a manner that accords with the mythical status Warhol's Factory and its denizens would attain.

Gelatin silver print - Private collection


Artwork Images

Oklahoma City, Oklahoma, July 1972 (1972)

Artwork description & Analysis: This photograph of an intersection in Oklahoma is among the image sequence known as American Surfaces, taken on Shore's first drive across the United States. At the centre of the image is the point where two roads intersect, marked by a set of traffic lights and a vertical sign marking the Texaco station visible behind two cars on the right side of the image. The image has been taken late in the day and the lights are bright against the faded blue and orange sky, the dark green of the nature strips and the grey of the road and the foreground parking lot in which crumpled newspapers lie discarded. American Surfaces is intended to be seen as a sequence, in which the minor details of life on the road, including food on tables, beds and televisions in motels and gas stations such as this, build to communicate a sense of the North American interior as an anonymous monotony.

This image, and the series of which it is a part, can be seen as a rejection of Henri Cartier-Bresson's idea of the decisive moment as a central tenet of photography; instead of capturing a single, significant moment of change or motion, Shore's camera captures a way of seeing the everyday. American Surfaces captures the textures of post-war life in the United States, focusing not on newsworthy moments, but on specifics which shape the experiences of those living and moving through the country. In these images, Shore argues for a style of photography that is less monumental than irreverent and deadpan; when displayed at Light Gallery in 1972, Shore presented the images, printed not by the photographer but by Kodak, unframed and taped to the wall, leading many to see them as an affront to craftsmanship. This image rejects many compositional rules; it has multiple points of focus and is framed such that the Texaco sign is cropped by the top of the photograph. It is, however, in dialogue with existing photographic traditions, both through rejecting existing rules for documentary photography and in its visual nod to Ed Ruscha, whose 1963 book Twentysix Gasoline Stations had changed the meaning of the petrol station in post-war visual culture. Shore saw Ruscha's work as opening up the possibility of photography as a record, rather than as an elevation of the beautiful, and this image's rejection of romantic rules suggests an active endeavor to draw upon and extend this lineage.

Chromogenic color print - Tate Britain


Artwork Images

Breakfast, Trail's End Restaurant, Kanab, Utah, August 10, 1973 (1973)

Artwork description & Analysis: This image, from Shore's best-known series, Uncommon Places, shows a table set for breakfast at what appears to be a diner. The breakfast setting, on a table lined with a lamination imitating wood, is positioned on a diagonal from the camera. It consists of a plate of pancakes, encircled by Hopi petroglyphs, positioned between cutlery atop a placemat showing scenes of Native Americans and white colonizers. Further from the camera, occupying a central position at the top of the frame, is a smaller plate upon which sits a bowl holding half a cantaloupe. To the right are a salt shaker and a pepper shaker, a glass of water with ice and a glass of milk. In the lower left corner, the tan acrylic of the seat below is visible.

Shore took this photograph, along with others during his first year working on Uncommon Places, with a 4 x 5 Crown Graphic camera, wishing for greater accuracy with framing and a higher quality image than had been possible with his Rollei, despite the challenges this posed in taking the photographs he desired. This image required Shore to stand on a chair and raise the camera, attached to a tripod, above him on an angle. The apparent simplicity of the image, which erases Shore's authorial presence and the difficulty with which the camera was balanced, is belied by the shapes, lines and framing, all of which reveal the photograph as deeply considered. The diagonal lines of the placemats at the top and right hand side direct the audience's eye into the image, the framing of the pancakes by the plate and placemat marks this area of the image as particularly significant and the interplay of small and large circular items serves to hold the audience's attention and stimulate sustained consideration.

Shore was taking photographs for Uncommon Places at the same time at which painters were exploring Photorealism, with artists such as John Baeder and Ralph Goings similarly depicting the diner as a significant site for North American life. Shore's careful compositions, which heighten the viewer's sense of distance from the everyday, can be seen in opposition to Photorealist works, which render larger spaces in such exacting detail as to suspend the viewer's critical faculties.

Shore has spoken of his interest, across Uncommon Places, in prompting a deeper consideration of the quotidian through joining form with content so as to lose neither the image nor the complexities of North American life. Shore's subject is, as a diner breakfast, found across the United States whilst also, through the detailing of the plate and placemat, being specific to the place in which this example has been found. The references to Native American culture introduce an element of ambivalence to the photograph; they speak not only of the comforts of everyday life, but also of the myths upon which the United States has been built and the ways in which quotidian imagery serves to perpetuate these myths.

Chromogenic color print - Museum of Modern Art, New York
More Stephen Shore Artwork and Analysis:
Influences and Connections
Influences on Artist
Artists, Friends, Movements
Influenced by Artist
Artists, Friends, Movements

Interactive chart with Stephen Shore's main influences, and the people and ideas that the artist influenced in turn.
View Influences Chart

Artists

| | |
| --- | --- |
| | Walker Evans |
| | Ed Ruscha |
| | William Eggleston |
| | Jonas Mekas |
| | Andy Warhol |

Personal Contacts

| | |
| --- | --- |
| | Joel Sternfeld |
| | Bernd and Hilla Becher |
| | Garry Winogrand |
| | Lee Friedlander |
| | Dennis Oppenheim |

Movements

Influences on Artist

Stephen Shore
Years Worked: 1961 - present
Influenced by Artist

Artists

Personal Contacts

Movements

| | |
| --- | --- |
| | New Topographics |
| | New American Color Photography |
If you see an error or typo, please:
tell us
Cite this page

Content compiled and written by Alexandra Duncan
Edited and revised, with Synopsis and Key Ideas added by Anna Blair
" Artist Overview and Analysis". [Internet]. . TheArtStory.org
Content compiled and written by Alexandra Duncan
Edited and revised, with Synopsis and Key Ideas added by Anna Blair
Available from:
First published on 25 Jun 2018. Updated and modified regularly.


[Accessed ]