"I'd thought about this in a certain way before - about this idea of how to make a picture look natural. In a way I deconstructed all of that over a period of years and made pictures that were almost the opposite, very intensely structured."
"With a painting, you're taking basic building blocks and making something that's more complex than what you started with. It is a synthetic process. A photograph does the opposite: It takes the world, and puts an order on it, simplifies it."
"A photograph has edges the world does not."
"What I derived from Warhol was a delight in our culture, a kind of ambiguous delight."
"I think that in a certain way, mine is maybe a reaction to being a strongly stated, or visually stated view, and so there is a kind of restraint in the way I worked. But also I just saw a complexity in what I was drawn to that could not be expressed simply in terms of this is bad, this is not."
"I think it is the intention of the photographer that makes one surface transparent and one opaque regardless of scale. Some are meant to be seen, I believe, just as a surface to be looked at and others you step into and enter the analytic problem of the picture."
"So much of the "taste" of a picture comes from the light or the sense of clarity or the sense of vividness. A lot of these subtler qualities have to do with the light and it is not just, is this a nice day, it is the absolute specifics of the light reflecting off this object at exactly this angle at exactly this moment."
Summary of Stephen Shore
Stephen Shore has achieved widespread recognition for the way in which his work has moved documentary and landscape photography beyond the monumental and newsworthy and toward explorations of everyday life and the emotions with which people see. Shore was heavily influenced by his time spent at Andy Warhol's Factory as a teenager, developing into a photographer with a persistent interest in serialization and the quotidian across a practice embracing experimentation and new technologies. Shore's best-known work, taken over the course of long drives across the United States and Canada, reconsiders the North American interior, showing these countries through overlooked details rather than romantic formulas and challenging the photographic establishment's dismissal of color through unapologetic use of bright shades and unusual tonal contrasts. In recent years, Shore has continued to innovate, exploring new forms of street photography, portraiture and the possibilities of digital cameras.
Accomplishments
Shore's photographs often appear as unstudied snapshots before revealing themselves, on closer examination, to be carefully calculated and balanced. His images show a deep consideration of framing, with lines and colors chosen to emphasize the formal qualities of the places or objects within the frame, heightening the viewer's focus.
Shore's images are structured around the experience of seeing, seeking to communicate the way in which the everyday might register to an outsider. He has regularly used his work as a form of visual diary, communicating his own experiences through his photographs. Shore's photographic choices suggest emotional states to the audience, often drawing power through the ways in which light and composition evoke feelings that the viewer cannot name.
Color, prior to Shore's use of it, was regularly dismissed by artistic photographers, who believed that it distracted audiences from considerations of form and light. It was additionally disparaged due to its connection with commercial activities, associated with advertising and the snapshots that tourists took while on holidays. Shore, along with others working at around the same time, including William Eggleston,

Joel Sternfeld

and

Richard Misrach

, used color to add depth and complexity to his images, at once questioning the established rules of the discipline and the distinctions made between the snapshot and fine art.
Important Art by Stephen Shore
Progression of Art
Biography of Stephen Shore
Childhood
Stephen Shore was born in 1947 and grew up on New York City's Upper East Side. Shore's family was Jewish, and he was the only child. The family owned a succesful business and Stephen lived a privileged existence, with annual trips to Europe and regular exposure to art and other forms of culture. He was given a darkroom set by an uncle when he was six, which he used to develop his family's snapshots, taken with a simple and inexpensive Kodak Brownie, often experimenting with different ways of printing the images using cardboard masks. Shore had little practice taking his own photographs, however, until the age of nine, when his parents bought him a 35 mm camera.
Shore continued to benefit from the support of the adults around him; at age ten, a neighbor, president of a large music publishing company, gave him Walker Evans's American Photographs, a seminal work of documentary photography that would have a significant impact on Shore's own approach. Shore left the Upper West Side in 1959 to attend boarding school in Tarrytown, New York, where the headmaster, William Dexter, was an avid photographer who encouraged Shore by offering him access to his darkroom. Shore felt that his first successful photographs were taken while in Tarrytown, though he subsequently returned to New York City to attend high school at Columbia Grammar.
At fourteen, Shore took advantage of the Museum of Modern Art's open submissions policy for photographic portfolios, telephoning Edward Steichen, Director of the Department of Photography, and arranging to meet with him. Steichen was struck by the quality of Shore's work and purchased three photographs showing scenes from Shore's everyday experiences of New York City. Shore's relationship with the Museum of Modern Art continued after John Szarkowski took Steichen's place in 1962. Shore later described Szarkowski as among his greatest teachers, providing the teenager with a wider perspective on the world of photography and offering advice and guidance toward his development.
Education and Early Training
As a teenager, Stephen Shore was interested in film alongside still photography, and in his final year of high school one of his short films, entitled Elevator, was shown at Jonas Mekas' Film-Makers' Cinematheque. There, Shore was introduced to Andy Warhol and took this as an opportunity to ask if he could take photographs at Warhol's studio, the Factory, on 42nd Street. Warhol's answer was vague and Shore was surprised to receive a call a month later, inviting him to photograph filming at a restaurant called L'Aventura. Shore took up this offer and, soon afterward, began to spend a substantial amount of time at the Factory, photographing Warhol and the many others who spent time there. He had, by this point, become disengaged with his high school classes and dropped out of Columbia Grammar in his senior year, allowing him to spend more time at the Factory.
Shore came to see the Factory as an equivalent to formal artistic education, allowing him access to many others from whom to learn and a space in which to experiment with photography. He has been remembered by those he knew at the Factory as a quiet teenager who was trusted to document work, parties and downtime, capturing many of the famous figures in Warhol's circles, as they worked, posed and relaxed. Shore has spoken of his own friendship with Warhol as particularly influential; he learnt to value the everyday imagery of North American life, developed an interest in ideas of serialization and became firm in his belief that experimentation and change was an important aspect of artistic development.
Shore's images were used in the Moderna Museet's 1968 exhibition of Andy Warhol's work. Shore saw this as a significant moment in his artistic development as the editor of the catalog, Kaspar Koenig, introduced him to Ed Ruscha's work, sensing that this would interest him. Soon after this, Shore stopped spending time at the Factory, wishing to avoid creative stagnation and ensure his own independence as an artist. Shore began to move beyond the documentary tradition, focusing on the conceptual sequences for which he would become known. In 1971, he curated 'All the Meat You Can Eat' in a SoHo loft, scandalizing visitors with an exhibition in found photographs, including advertisements, pornographic images, postcards, family memorabilia and formal portraits of politicians, which were pasted across the wall. In the same year, Shore gave some of his own photographs to John McKendry, Head of Prints and Photographs at the Metropolitan Museum of Art and, soon afterward, was given an exhibition at the institution, which had only that year changed its policies to allow solo shows by living artists. He was, at this point, twenty-three and yet to begin the work for which he would be best recognized.
Mature Period
In 1972, Shore set off on a photographic journey across the United States, driving from New York City through the Carolinas and across Texas and New Mexico before returning through the Midwest. Using a simple Rollei camera, Shore shot almost 100 rolls of film which he subsequently culled into the series American Surfaces. He continued these trips in subsequent years, switching to a 4x5 Crown Graphic camera at the end of 1972 and to an 8x10 view camera at the end of 1973, creating his best-known series, Uncommon Places. With each shift in camera, Shore's compositional decisions became more considered, carrying him away from the snapshot aesthetic of his early color images.
Shore's photographic work and professional success was undoubtedly informed and assisted by his friendships with many significant postwar artists. His relationships at the Factory, MoMA, and the Metropolitan Museum had developed into a network that included Ed Ruscha, Dennis Oppenheim, Christo and Jean-Claude, Garry Winogrand, and Lee Friedlander.
In 1975, Shore's images of North America were included in the seminal exhibition 'New Topographics,' at George Eastman House in Rochester, New York, alongside that of Robert Adams, Bernd and Hilla Becher and Lewis Baltz, among others. The exhibition was notable in establishing a movement in which photographers showed places as they were, rather than as idealized sites in the romantic tradition. The exhibition was also the beginning of Shore's friendship with Bernd and Hilla Becher, which continued for many years.
Shore met Ginger Cramer, his future wife, in 1976. She began to accompany him on his trips, despite understanding that these were for work, not leisure, and assisted him with tasks such as carrying equipment. Toward the end of the decade, Shore began to feel that he had changed as a photographer and as an individual, no longer untethered, which drew his project of photographing North America's roadsides to a close. In the early 1980s, Stephen Shore married Cramer and moved with her to Bozeman, Montana, where the pair could indulge their mutual love of fly fishing.
Shore continued to work with an 8x10 camera for the next two decades, but switched focus every few years, believing that setting oneself new challenges was an essential part of being an artist. Shore used his time in Montana as an opportunity to focus on landscapes, considering the problem of representing the scale and three-dimensionality of nature's vastness without including manmade indicators within images. Upon returning to New York, in the 1990s, he began experimenting with street photography, using black-and-white film to shorten the extended exposure time required with his large camera. He began to work as a commercial fashion photographer, taking pictures for magazines and fashion labels including AnOther Magazine, Elle, and Bottega Veneta.
Since 2000, Shore has experimented with digital photography. He began to use a compact digital camera to shoot sequences constrained by time, which were printed in books, many of which began with headlines from The New York Times and focused on the day on which the paper was printed. In 2014, he joined Instagram and has been interested in exploring the constraints and conventions of the online photo sharing platform; in taking pictures specifically intended for the platform, he has returned to the visual diary format for which he became known whilst providing insight into his process and prompting dialogue with his audience.
The Legacy of Stephen Shore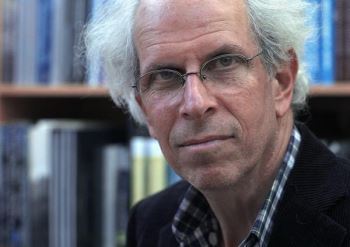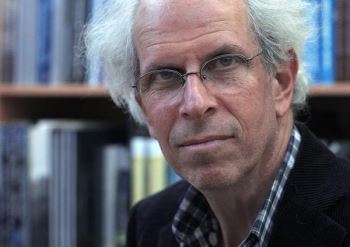 Shore played a central role in establishing color photography as an art form, leading to more widespread questioning of the distinction between the snapshot and the calculated work of artists focused on form and tonal contrast. Shore's use of color opened up the possibility for subsequent artists; Nan Goldin has spoken of his work informing her use of candid color images arranged in slideshows, while Joel Sternfeld's use of color to capture the rural United States draws heavily from Shore's example. Shore's friendship with Bernd and Hilla Becher led to their use of his images when teaching in Düsseldorf and the impact of Uncommon Places on the representation of the environment in anti-romantic style that show humanity's impact and interaction with place can be seen clearly in the work of Andreas Gursky and Thomas Struth, who named his first book Unconscious Places (1987) in reference to Shore.
Despite his own lack of formal education, Shore's role in shaping the curriculum and attracting high caliber photographers to teach at Bard College, where he has been Director of the photography department since 1982, is notable. Shore is a dedicated teacher, describing this as "as much [his] life and [his] profession as photography." Under Shore's leadership, Bard College became known for celebrating Straight Photography at a time when photography programs were increasingly gravitating toward a focus on mixed media approaches such as collage. Shore's curriculum is strictly regimented, with students being introduced to color only in their second year and digital cameras in their third year; a semester using a large-format manual view camera is compulsory. Many students at Bard have credited Shore's educational approach with developing their own disparate styles of photography; those who have achieved particular success and acclaim include Lucas Blalock, Paul Salveson, Shannon Ebner, Tim Davis, and Matthew Porter. Shore's educational approach has had an impact beyond Bard; he lectures frequently at other institutions and a book based on one of his classes, The Nature of Photographs, has become a seminal text.
Influences and Connections
Influences on Artist

Influenced by Artist
Artists
Jonas Mekas
Friends & Personal Connections
Joel Sternfeld
Artists
Martin Parr

Joel Sternfeld
Friends & Personal Connections
Gregory Crewdson

Taryn Simon
Movements & Ideas
New Topographics

New American Color Photography
Useful Resources on Stephen Shore
Books
The books and articles below constitute a bibliography of the sources used in the writing of this page. These also suggest some accessible resources for further research, especially ones that can be found and purchased via the internet.
biography
written by artist
artworks
Similar Art