" For me, making a photograph is mostly an intellectual process of understanding people or cities and their historical and phenomenogical connections. At that point the photo is almost made, and all that remains is the mechanical process"
"I'm interested in photographs that have no personal signature"
"Taking a photograph is a curious act of selecting from the outside world. If you can believe in its depictorial quality, a photograph can be a valuable means of a thesis, antithesis, and communication. It has a clear language, one that speaks openly not only about its subjects, such as people, architecture, and landscape - which, in a way, can be dislocated and brought together visually through a series of photographs - but also very much about the attitude of the photographer toward these things. In this regard, a photograph is always objective"
"Life is limited, and to be alive is a gift"
"With the self-reflection that art allows, we can often understand ourselves, and what we value, differently."
"With travelling I also feel that you sharpen your own existence in a way by comparing it with the culture of other places"
Summary of Thomas Struth
Struth was a fundamental player in elevating the status of photography to new heights of artistic credibility. Known for his observational approach and the sheer scale of his images, which are on a par with historical painting, he uses his camera as a means of presenting his audience with what he has called "the undeniable truth of what is in front of you." As one of the members of the Düsseldorf School of Photography he helped promote the ideals of Bernd and Hilla Becher which finds the art of photography in the German documentary traditions of August Sander and the Neue Sachlichkeit (New Objectivity) movement.

Best known for his photographic "series" - street, audience, family portrait and new technologies series - Struth has a strong nomadic streak and has travelled to the corners of the world for his art. More recently, Struth has undertaken expeditions into densely overgrown tropical forests and jungles to produce images he has called (perhaps with a little irony) "new pictures from paradise."
Accomplishments
Struth valued the camera as means of communication which has a "clear language" all of its own. He was a forceful champion of the objective properties of the photograph and has stated that he is "interested in photographs that have no personal signature." However, Struth has remained mindful of the fact that the images the photographer produces must reflect his or her own attitudes towards their subject. In that respect, his huge, minutely detailed, tableaus are always recognizably "Struth photographs".
Struth approaches his photography as an "intellectual process" in which he uses his camera to arrive at a better "understanding of people or cities and their historical and phenomenological connections." His photographs therefore straddle the domains of art and artefact through the way in which he asks us to reflect on the routines of modern living.
Struth acknowledges that he has the instincts of a restless wanderer. Indeed, he believes that the photographic artist "sharpens their own existence" by learning of foreign and distant cultures and of the similarities and differences between alien cultures. In its truly global reach, his oeuvre fully reflects his "global-village" worldview. On a personal level, however, he has stated that the Renaissance -like scale of his compositions, and their stillness and clarity of detail, represents his attempts to silence his inner wanderer. Speaking of his Jungle series, for instance, he has stated that his aim was to produce images that audiences could look at "forever and never see everything" and he was personally gratified to observe how audiences looked "very quietly into the Jungle pictures [and in an even] deeper silence than usual."
More recently, Struth has turned his lens away from human interaction and jungles onto technological, manmade structures. Following in the spirit of the Bechers, Struth became captivated by monumental buildings and structures that served only practical ends and which had hitherto evaded the notice of the art world. However, Struth went further than his famous mentors by taking his camera into the interiors of these buildings, producing images of cluttered technological "junk" that are as knotty and dense as his jungle foliage series. Struth called these images "landscapes of the modern brain" and his aim was to produce, not so much still images, but rather photographs that were "somehow exhausting" to look at.
Important Art by Thomas Struth
Progression of Art
Biography of Thomas Struth
Childhood
Thomas Struth was born in 1954 in Geldern, North Rhine Westphalia, Germany, to Gisela Struth, a ceramic potter, and Heinrich Struth, a bank director. Thomas was born nine years after WWII (his father was a soldier in the Wehrmacht and was shot twice) and he claims that growing up in post war Germany had a profound effect on his worldview. This was especially true when working on his family portraits series which, he claimed, always prompted him think about what his own family did under fascism.
Struth's interest in the creative arts developed from a young age. He recalls how at the age of just nine his father, who had been on an overseas visit to America, gifted him a book about New York by Don Hunstein (probably: New York: a book of photographs (1966)). Struth remembers this as a particularly memorable book and it inspired his fascination with the medium. His mother was particularly enthusiastic regarding her son's growing interest in the arts, and he recalls how she would frequently buy him books related to particular artists, including the likes of Paul Cézanne. Struth enjoyed drawing and painting (completing his first studied composition at the age of fourteen) but his interests not only pertained to art, but to music also. He learned to play saxophone and even joining his school band. Struth explained in a 2007 interview with the New York Times that somewhere between the ages of fifteen and sixteen he began to develop an interest in travelling. His wanderlust stuck with him and the idea became a motif within his photographic work. Elaborating upon his interest, Struth described himself as a curious person, and championed his nomadic tendencies as "one good method to satisfy the curiosity."
Early Training and Work
Previously residing in Köln, Struth decided to submit his drawings to the Kunstakademie Düsseldorf and was duly enrolled as a student. After completing a gap year (in 1973) he joined the Kunstakademie where he studied under artists Bernd and Hilla Becher and Gerhard Richter. Initially, Struth studied as a painter alongside Richter, using photographs only as a reference for his painting. He later turned his interest solely to photography, stating that he felt that the photographic medium could address the public whereas painting was rooted in the artist's private life.
In 1976 he decided to concentrate on street photography and took to the streets of Düsseldorf, producing a series of forty-nine photographs. The series marked the beginning of Struth's detached perspective on bustling cities. His work was exhibited as part of the Rundgang exhibition, a student-orientated display that occurred annually. The success of the exhibition helped cement Struth's interest in photography, and he took the decision to switch to training as a photographer under Bernd and Hilla Becher, founders of the Kunstakademie's dedicated photography department. It was through the Bechers that Struth was introduced to working with the large format camera, an apparatus that became central to the production of his signature work. He described the Becher's as committed teachers but rather casual, recalling how they often met with him in restaurants to discuss his work. It was in the photography department that he made the acquaintance of other artists, including Thomas Ruff, Andreas Gursky, Axel Hütte and Candida Höfer. The friends would become known collectively as the so-called "Becher School."
By 1977 Struth had moved to New York where he was awarded a MoMA scholarship while working at the PS.1 studio. In the year that followed he photographed various city locations including Wall Street, Soho, and Brooklyn. Demonstrating his objective, documentary-like approach, the fruits of his scholarship were showcased at an exhibition in 1978. On completion of his scholarship, however, Struth left New York (which he had found rather imposing as a city) for Europe where he visited, and resided at, a number of locations. While in Europe, Struth started to expand his repertoire, producing photographs on aspects of culture, religion, and architecture. In the early 1980s, Struth's photographic career was put on hold while he fulfilled his national duty to undertake civilian service work (which he did in a small print shop in a community centre in Düsseldorf).
In 1984 Struth visited Rome, photographing its architecture; and then Japan, where he began work on his Families portrait series (1987-90). He returned to Italy in 1988, residing in Rome and Naples. While in Italy, he stayed with the photographer and Kunstakademie student, Janice Guy, and Giulia Zorzetti, a restorer of old paintings. Indeed his friend Guy became a sitter for the above-mentioned Families series.
Mature Period
In 1990, Dieter Schwarz, director of the Kunstmuseum Winterhur in Zurich, offered Struth the opportunity to take photographs for a hospital wing in Lindberg. Struth accepted the offer, producing photographs of flowers and landscapes. Remarkably different from his disassociated perspective of cities, Struth had demonstrated his latent versatility. Between 1993 and 1996 Struth taught photography at the Staatliche Hochschule für Gestaltung in Karlsruhe, Germany. He said of the experience: "It was good, I liked it. I mean in the beginning, it was a strange thing because I was 39 when I started and I felt that it was very interesting to be a professor of photography because it sounds like a contradiction!" Between 2004 and 2007 Struth undertook his famous Audiences project while his nomadic instincts took him to China, Italy, America, France, Brazil, Japan and Australia where he photographed streets, forests, and places of worship.
In 2007 Struth married author Tara Bray Smith in New York. His marriage also marked the point in his career at which he switched his focus from human nature and culture to complex manmade structures. He produced photographs of structures that were marvelled at for their practicality, and which had hitherto never served any artistic purpose whatsoever. His new appreciation of the human ability to create extraordinary structures inspired Struth to visit the Kennedy Space Center in Florida (twice) and the NASA space museum. His visit to the NASA complex inspired him to call on many more areas in which new technologies were in the process of being created. He decided thus to create an extensive document on technology to encompass research laboratories in other countries, including Germany, Israel, Argentina and Scotland.
Marking a new turn in his artistic career in 2011, Struth was commissioned by the National Portrait Gallery in London to create a portrait of the Queen and the Duke of Edinburgh. The prospect was intriguing to him as he had previously shied away from photographing prominent people (even though he was well known for his portraits of "ordinary" people).
Struth's experimentation with subject matter took a new turn in 2014, when he was granted permission to photograph behind the scenes of Disneyland by the CEO Bob Iger. His focus on the theme park resulted in a series of "little worlds" that could sit alongside his photographs of the many cities he visited. Indeed, many of Struth's photographs of Disneyland do not reveal their recreational purpose at all.
Currently Struth lives and works between Berlin and New York. In an interview in 2012 with Talking Germany's host Peter Craven, he told the broadcast channel that despite living in Düsseldorf for nearly four decades, "when we moved to Berlin [he] felt that [his] life's history with Düsseldorf was fulfilled in a certain way." He is still very much in demand in America, and has revealed that he has even turned down a commission to photograph President Donald Trump.
The Legacy of Thomas Struth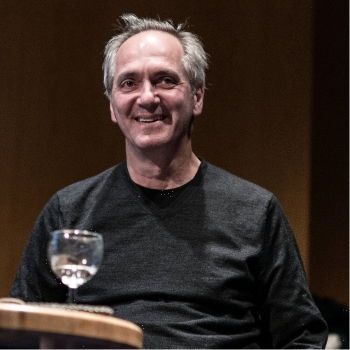 The power of Struth's photographic realizations are beyond doubt and wide-reaching in their influence. Associated chiefly with the Düsseldorf School, he was, as a member of that most esteemed group (which included Candida Höfer, Andreas Gursky and Thomas Ruff) responsible for the creation of an "international style" for the photographic medium. He was, moreover, instrumental in bringing a new scale to the photographic image and its elevated status as "Fine Art" was reflected in the unprecedented prices they commanded. Indeed, through his skill of producing photographs on the scale of history painting, Struth presented works that could compete with the paintings hanging on the walls of national galleries. The colossal scale of Struth's work, combined with his fundamental desire to document the world rather that alter it, has had a great impact on contemporary photographers, and similarities with his work can be seen in the technique of Michael Wolf, and especially the latter's famous Corner Houses series.
Influences and Connections
Influences on Artist

Influenced by Artist
Friends & Personal Connections
Candida Höfer
Movements & Ideas
Contemporary Art

Contemporary Photography
Artists
Michael Wolf
Friends & Personal Connections
Candida Höfer
Movements & Ideas
Contemporary Photography
Useful Resources on Thomas Struth
Books
The books and articles below constitute a bibliography of the sources used in the writing of this page. These also suggest some accessible resources for further research, especially ones that can be found and purchased via the internet.