Artists
Kurt Schwitters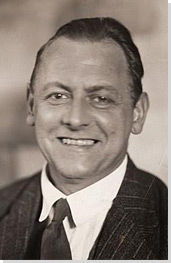 Kurt Schwitters
German Painter, Collagist, and Writer
Movement: Dada
Born: June 20, 1887 - Hanover, Germany
Died: January 8, 1948 - Kendel, Cumbria, England

"Merz, means to create connections, preferably between everything in this world"

Summary of Kurt Schwitters
Directly affected by the depressed state of Germany following World War I, and the modernist ethos of the Dada movement, Kurt Schwitters began to collect garbage from the streets and incorporate it directly into his art work. The resulting collages were characterized by their especially harmonious, sentimental arrangements and their incorporation of printed media. He actively produced artistic journals, illustrated works, and advertisements, as well as founding his own Merz journal. He wrote poems and musical works that played with letters, lacing them together in unusual combinations, as he'd done in the collages, in the hope of encouraging his audience to find their own meanings. His multiple avant-garde efforts culminated in his large merzbau creations. These works, collaborations with other avant-garde artists, would start with one object to which others were added, causing the whole piece to change and evolve over time, growing to great proportions that forced the viewer to actually experience, rather than simply view, the art.
Key Ideas
Schwitters used actual trash, such as broken items and scraps of paper, in his collages. Although the use of found objects aligns him with other branches of
Dada
, his bold dependence on society's throw-aways provoked additional associations on the part of the viewer and differentiated his expression. Ultimately, he investigated links between seemingly unconnected objects and ideas.
Instead of honoring the age-old tradition of giving precedent to text and containing visual imagery to set areas by essentially dividing the page into quadrants, Schwitters' print work exhibits a lack of order: his advertisements, artwork, and text are placed in unexpected areas. As a result, the space left between draws equal attention to the text and images themselves, challenging the organizational hierarchy by which printed documents were formerly governed.
Schwitters' work was critical in the early development of experiential art. His Merzbau, for example, created through collaboration with other artists and evolving with the constant addition of elements, were a kind of walk-in collage necessitating the viewer to assume an active role in the work's interpretation and significance.
In a very different format, but with similarly exploratory goals, Schwitters created a poem he called Ursonate, a musical composition composed of letters strung together into sounds, not words, which compelled the audience to create her own connections and draw her own significance. Schwitters' part in modernism is emphasized in this auditory performance work as well as the visual oeuvre, both encouraging the audience to find a way to draw their own conclusions; to enable them to find a better world beyond the depressed one in which they lived between the wars.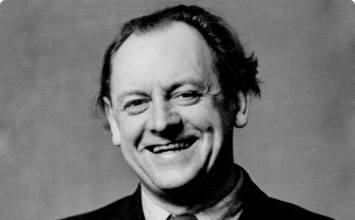 Kurt Schwitters was born on June 20, 1887 in Hanover, Germany. He was the only child in a middle-class family. As a boy, he travelled with his father to the 1900 World's Fair in Paris. When he was 14, he had his first epileptic fit, signifying the start of a recurring condition that the artist felt continually impacted how he related to the world.
Important Art by Kurt Schwitters

The below artworks are the most important by Kurt Schwitters - that both overview the major creative periods, and highlight the greatest achievements by the artist.

Revolving (1919)

Artwork description & Analysis: This work demonstrates a significant shift in Schwitters' early artistic practice from primarily conservative figurative painting to abstract collage. After World War I, Schwitters began to collect broken and discarded materials he found on the streets and arrange them into works of art. Born from the rubble left by the war, these works emphasize the fact that art can be made from destruction; that urban detritus could be made into something beautiful. In Revolving, found items are organized to form lines and shapes to which he adds bits of yellow and blue paint for shading. He creates a geometrically harmonious work by finding a careful balance between the physical roughness of the found materials and the smooth shapes they form. The concept that attaching small objects (not to mention - garbage) to the surface of the canvas could be considered art was radical. Yet Schwitters was convinced that the act of taking broken fragments and unifying them into a whole demonstrated art's potential to remake and reimagine a fractured world. Additionally, it enabled him to reject conventional illusionism, the rendering of objects as they appear, something he associated with trickery and even hypocrisy in light of the crumbling socio-economic situation in Germany following World War I.

Scrap wood, cord, cardboard, wool, leather and wire mesh and oil on canvas - Museum of Modern Art, New York

Merz Picture 32 A. The Cherry Picture (1921)

Artwork description & Analysis: In this work Schwitters continues his exploration of abstract collage, creating an intricate and complex work that incorporates many different materials and pieces. Merz Picture 32 A. The Cherry Picture is remarkable for its abstract design and its abandonment of any sense of illusionistic hierarchy. An interplay of colors (light and dark areas) as well as added materials such as wood and scraps of paper, suggest depth and there is a total abandonment of traditional one-point perspective. Especially notable is the use of elements featuring text, such as product labels and newspaper clippings. These examples of commercial culture provoked the viewer to consider the relationship between art and everyday life.

The focal point of the image is a white flashcard featuring a printed cluster of cherries and the German and French words for "cherry" upon which he has scribbled an ungrammatical phrase "Ich liebe dir!" ("I love she!"). He essentially takes a standard educational tool and destroys its utility with blatantly incorrect language. Like other Dada artists, Schwitters manipulated words and images in order to highlight the irrationality and arbitrariness of conventional systems, in this case, language.

Cut and pasted colored and printed paper, loth, wood, meal, cork, oil, pencil, and ink on paperboard - Museum of Modern Art, New York

Merz 11: Typoreklame (1924)

Artwork description & Analysis: Merz 11 offers an example of Schwitters work within the print media, groundbreaking both contextually and stylistically. The content of the Merz Magazine, launched by Schwitters in 1923, was varied and eclectic, featuring a range of artistic forms, including poetry, prose, art and advertising, and representing a variety of avant-garde artistic movements including De Stijl, Constructivism, and Dada. In this way the Merz journal united different avant-garde networks while serving as a platform to promote Schwitters' own diverse work.

Formally, the journal had a very different look. With its bold red and black lines, irregularly positioned negative space, simplified sans-serif type, and asymmetrical layout, the cover of Merz 11 resembles the striking geometric style of Constructivism practiced at the Bauhaus. Noted in other books and periodicals published at the time in both Europe and Russia, this aesthetic exemplifies the most innovative, daring and up-to-date graphic design trend. Unique to Schwitters' composition, however, is the unpredictable, irregular, and lively use of space on the pages. This would have been quite startling to the contemporary viewer. The dynamic arrangement of text and the space left between on the page highlights the artist's awareness of typography's creative possibilities and his desire to elevate the status of graphic design to art.

Letterpress - Museum of Modern Art, New York
More Kurt Schwitters Artwork and Analysis:
Influences and Connections
Influences on Artist
Artists, Friends, Movements
Influenced by Artist
Artists, Friends, Movements

Interactive chart with Kurt Schwitters's main influences, and the people and ideas that the artist influenced in turn.
View Influences Chart


Influences on Artist

Kurt Schwitters
Years Worked: 1917 - 1948
Influenced by Artist

| | | | | |
| --- | --- | --- | --- | --- |
| Artists | | Personal Contacts | | Movements |
If you see an error or typo, please:
tell us
Cite this page

Content compiled and written by The Art Story Contributors
Edited and revised, with Synopsis and Key Ideas added by Caroline Igra
" Artist Overview and Analysis". [Internet]. . TheArtStory.org
Content compiled and written by The Art Story Contributors
Edited and revised, with Synopsis and Key Ideas added by Caroline Igra
Available from:
First published on 05 Aug 2016. Updated and modified regularly.


[Accessed ]