Artists
Theo van Doesburg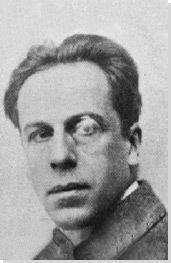 Born: Born: August 30, 1883 - Utrecht, Netherlands
Died: Died: March 7, 1931 - Davos, Switzerland

"What I am trying to realize is a universal form which entirely corresponds to my spiritual vision"

Summary of Theo van Doesburg
Theo Van Doesburg was one of the founders and leading theorists of De Stijl along with Piet Mondrian, which began in the Netherlands and flourished into one of the major inter-war movements. It advocated a simplified, geometric, and reductive aesthetic in the visual arts and argued that painting, design, and architecture should be fully integrated. Van Doesburg created numerous abstract paintings and designed buildings, room decorations, stained glass, furniture, and household items that exemplified De Stijl's aesthetic theories and his personal ideas. He wrote numerous essays and treatises on geometric abstraction and De Stijl, published journals, and organized many exhibitions of works by De Stijl artists and related movements.
Key Ideas
Van Doesburg's personal version of De Stijl was called
Elementarism
, which emphasized subtle shifts in tones, tilting squares and rectangles at angles relative to the picture plane, and allowed straight horizontal and vertical lines to be colored, varied in length, and disconnected from one another.
Van Doesburg wanted to give De Stijl more variety, movement, and energy than found in Piet Mondrian's personal version of the movement, which was called
Neoplasticism
. This small but crucial difference in his thinking led to Van Doesburg and Mondrian's split in 1924.
Van Doesburg believed that art should be an absorbing, spatial, and environmental experience. This led him to create architectural designs, stained glass, interior decoration, furniture, and other functional, daily items that were carefully related to one another and were meant to be installed together for a holistic experience. Many of these were never actually built or manufactured.
Van Doesburg felt that abstraction's unique value was its ability to achieve social order and universal harmony with its precise, orderly geometry and vibrant, contrasting colors. He also felt that his reductive method had spiritually and morally uplifting qualities. His Dancers series demonstrates both his abstraction, and the spiritual inspiration he found in it.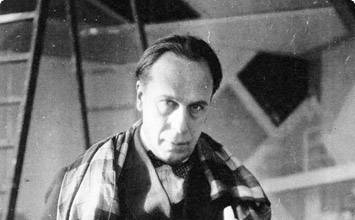 Theo van Doesburg was born in Utrecht, the Netherlands to Wilhelm Kupper and Henrietta Catherina Margadant. Originally named Christian Emile Marie Kupper, he considered his stepfather, Theodorus Doesburg, to be his natural father, eventually taking his stepfather's name when he began his painting career. Van Doesburg served in the Dutch military and during World War I (from 1914 to 1916), he was stationed near Tilburg. He was married four times; the first three marriages ended in divorce and the fourth lasted until his death.
| | | |
| --- | --- | --- |
| Theo van Doesburg's childhood, life, career, and various anecdotes | | Read Theo van Doesburg's Biography |
Important Art by Theo van Doesburg

The below artworks are the most important by Theo van Doesburg - that both overview the major creative periods, and highlight the greatest achievements by the artist.

Dancers (c. 1916)

Artwork description & Analysis: An example of van Doesburg's early abstraction work before the influence of Mondrian, Dancers presents his explorations into Theosophy and spiritualism. The two figures in the diptych are abstracted representations of the Hindu deity Krishna, dancing and playing the flute. He based the images on a Theosophy figurine of the deity, showing two sides of the figurine in the diptych. Van Doesburg sought to portray spiritual ideas which ignited his belief in the higher powers of art. The Theosophical doctrine outlined in the painting is of the harmony that exists between things on the ideal, divine level underneath the chaotic surface images of everyday existence. By abstracting away the chaotic elements, and representing the harmonious realm beyond the surface, art could make people aware of, and allow them to experience, a spiritual perspective. In the work, he borrows the techniques of Indian art, in which colors and shapes do not reflect nature, but instead express spiritual truths and states.

Oil on asbestos-cement - Kroller Muller Museum, The Hague, Netherlands

Composition VIII (The Cow) (c. 1918)

Artwork description & Analysis: Acting on his mission to inform people of the tenets of De Stijl, van Doesburg abstracted the image of a grazing cow, beginning by creating figurative studies, and gradually changing the image until the cow became a carefully coordinated arrangement of colorful rectangles and squares. Van Doesburg used this composition, as well as his preliminary studies, in a treatise on De Stijl that he distributed for educational purposes. This painting is part of the artist's early foray into De Stijl, and demonstrates his passion for the burgeoning movement. This painting literally demonstrates the meaning of "abstracted" or "to abstract" in that it simplifies and reduces the thing depicted, transforming it into basic geometric structural components. A contrast between Dancers and Composition VIII (The Cow) demonstrates the change in his abstraction before and after creating De Stijl.

Oil on canvas - Museum of Modern Art, New York

Rhythm of a Russian Dance (1918)

Artwork description & Analysis: Dating from the beginning of van Doesburg's career, this work demonstrates the artist's willingness to modify his ideas about De Stijl's aesthetics. In this painting the movements of traditional Russian dancers, in quick sweeps and short stops that are carefully timed and emphatically horizontal or vertical, are suggested with long narrow lines of various colors. The colored lines seem to move in short, quick bursts and then become very static once again. Here he is combining the static order of De Stijl with dynamic rhythm, signifying the radical ideas that would cause the break between him and Mondrian. The painting, he felt, was proof that abstraction was more concrete than naturalist painting, because it realistically depicted the mental constructs behind ideas.

Oil on canvas - Museum of Modern Art, New York City
More Theo van Doesburg Artwork and Analysis:
Influences and Connections
Influences on Artist
Artists, Friends, Movements
Influenced by Artist
Artists, Friends, Movements

Interactive chart with Theo van Doesburg's main influences, and the people and ideas that the artist influenced in turn.
View Influences Chart

| | | | | |
| --- | --- | --- | --- | --- |
| Artists | | Personal Contacts | | Movements |

Influences on Artist

Theo van Doesburg
Years Worked: 1900 - 1931
Influenced by Artist

If you see an error or typo, please:
tell us
Cite this page

Content compiled and written by The Art Story Contributors
Edited and published by The Art Story Contributors
" Artist Overview and Analysis". [Internet]. . TheArtStory.org
Content compiled and written by The Art Story Contributors
Edited and published by The Art Story Contributors
Available from:
First published on 15 Jan 2016. Updated and modified regularly.


[Accessed ]