Artists
Joan Miró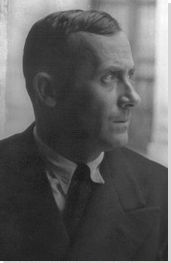 Born: April 20, 1893 - Barcelona, Spain
Died: December 25, 1983 - Palma de Mallorca, Spain
"The joy of achieving in a landscape a perfect comprehension of a blade of grass.. as beautiful as a tree or a mountain.. What most of all interests me is the calligraphy of the tiles on a roof or that of a tree scanned leaf by leaf, branch by branch."

Summary of Joan Miró
Persistent experimentation and a lifelong flirtation with non-objectivity stamped Joan Miró's magnificent mark on the art world. His canvas represented a sandbox for his subconscious mind, out from which sprang a vigorous lust for the childlike and a manifestation of his Catalan pride. His signature pictorial signs, biomorphic forms, geometric shapes, and abstracted and semi-abstracted objects helped inform a relentlessly original oeuvre in multiple media from ceramics and engravings to large bronze installations. His radically, inventive style was a critical contributor to the early-20th-century avant-garde's journey toward increasing and then complete abstraction. Although Miró has been associated with early Surrealism and has had an influence on Abstract Expressionists and Color Field painters, he remains one of modern art's greatest mavericks with a visual vocabulary unmistakably his own.
Key Ideas
Via his own Surrealism-inspired exploration, Miró invented a new kind of pictorial space in which carefully rendered objects issuing strictly from the artist's imagination became juxtaposed with basic, recognizable forms. His use of interior emotion to drive abstract expression would become a great influence on the Abstract Expressionists.
Even though he pared his forms to abstract schematics or pictorial signs and gestures Miró's art never settled into complete non-objectivity. Rather, he devoted his career to exploring various means by which to dismantle traditional precepts of representation.
Miró balanced the kind of spontaneity and automatism encouraged by the Surrealists with meticulous planning and rendering to achieve finished works that, because of their precision, seemed plausibly representational despite their considerable level of abstraction.
Miró often worked with a limited palette, yet the colors he used were bold and expressive. His chromatic explorations, which emphasized the potential of fields of unblended color to respond to one another, as well as his flat backgrounds with mild gradations of color, were valuable resources, providing inspiration for Color Field painters such as
Helen Frankenthaler
.
Miró was a modern renegade who refused to limit himself to visual exploration in a single medium. While he explored certain themes such as that of Mother and Child repeatedly throughout his long career, he did so in a variety of media from painting and printmaking to sculpture and ceramics, often achieving surprising and disparate results.

Joan Miró in his Barcelona studio (1955)
Though he lived a quiet life, rooted in Spain, Miró's was fiercely independent, at a 1978 exhibition he exclaimed, "I painted these paintings in a frenzy, with real violence so that people will know that I am alive, that I'm breathing, that I still have a few more places to go. I'm heading in new directions." He was 85.
Important Art by Joan Miró

The below artworks are the most important by Joan Miró - that both overview the major creative periods, and highlight the greatest achievements by the artist.


Artwork Images

The Farm (1920-21)

Artwork description & Analysis: A dramatically tilted picture plane presents a view of the artist's masia or "family farm," thronging with animals, farm implements, plants, and evidence of human activity. Miró explained, "The Farm was a résumé of my entire life in the country. I wanted to put everything I loved about the country into that canvas - from a huge tree to a tiny snail." The intensity of vision and almost maniacal attention to detail gives the work the quality of an eidetic memory, reconfigured in a dream, and prefigures his later Surrealist work.

As art critic Laura Cummings wrote, "every entity is given its own autonomous space in the picture, separately praised but connected by rhyming shapes," due to the "quasi-cubist space, tilted upright; and presumably because Miró is celebrating the thriving upward growth of home."

The work illustrates important innovations signature to the artist as it includes various abstracted elements, like the black circle where the eucalyptus tree rises in the center, symbols like the two ladders, one with a goat standing on top, and the other with a rooster. Furthermore, as Cummings notes, in "his new way of painting... objects have a double life as letters - the E of a crate, the A of a ladder, the O of wheel, pail and sun - and everything is simultaneously inside the scene and written on its surface. The Farm is both picture and poem."

The artist considered this work among his most important, marking a turning point. While reflecting a number of influences, including Catalan folk art, a Romanesque sense of hierarchy where scale reflects importance, and a Cubist vocabulary, the work resisted settling into a style, exemplifying the artist's restless and iconoclastic approach.

After completing the work, Miró struggled to find a buyer in a Parisian modern art market that preferred Cubism. One dealer suggested cutting it into several smaller paintings for ease of sale. Fortunately, the artist had become friends with the writer Ernest Hemingway, then a struggling unknown, and, after hours of working the two would meet for boxing sessions to unwind. Hemingway was determined to buy The Farm and, after borrowing money and working as a grocery clerk, was able to purchase it and kept it throughout his life. As he wrote, "I would not trade it for any picture in the world. It has in it all that you feel about Spain when you are there and all that you feel when you are away and cannot go there."

Oil on canvas - National Gallery of Art, Washington, D.C.

Harlequin's Carnival (1924-1925)

Artwork description & Analysis: This painting depicts a festive and crowded scene where quixotic biomorphs seem to be caught up in a lively celebration. Every form both evokes resemblances and refuses them, as at center left, the harlequin, identified by the black and white checks of the costume of the Italian commedia dell'arte's stock figure, has a body shaped like a distorted guitar. The cat, at lower right, stands up on its hind legs, as if dancing, its "arms" held out to the scene, while its red and yellow face turns to look at the viewer. A yellow and black fish lies on the table, an ear and an eye grow out of the ladder on the left, music notes appear on the wall, black and white snakelike tubes cross in the center, and many of the forms are connected by thin scrolling lines, as the black and yellow creature dancing in the lower center grasps a thread that extends to the cat's whiskers. The viewer is caught up in this imagined world, intrigued by the dissonance between identification and meaning.

An early example of the artist's turn toward Surrealism, this work also pioneered his use of biomorphic forms, as most of the objects evoke living organisms. He explained some of the painting's symbolic meaning, saying that the black triangle symbolized the Eiffel Tower and the ladder stood for both elevation and evasion. Yet the merging and melding forms overturn the certainties of the conscious world, including those of art, as the artist said, "I'm only interested in anonymous art, the kind that springs from the collective unconscious." Miró never wanted to settle into a particular artistic style and strove to overturn aesthetic hierarchies. In this work he created his own pictorial idiom. As art critic Laura Cummings wrote, "When Miró died in 1983, at the age of 90, he had long been cherished as the last of the modernist stars. His pictorial language was singular, instantly recognizable and - quite rightly - no longer perceived as some Catalan dialect of Surrealism."

Oil on canvas - Albright-Knox Art Gallery, Buffalo, New York


Artwork Images

Dog Barking at the Moon (1926)

Artwork description & Analysis: In a spare landscape that is both Surrealistic and humorously cartoonish, divided between rich chocolate earth and a black night sky, a whimsically distorted dog, depicted in bright colors, barks up at the moon above him. On the left, a ladder, depicted in white and yellow with red rungs, extends into the sky. The distortions of the moon and the dog, along with the improbability of the ladder, create a sense of play where everything both is and is not what it seems, while the white, red, and yellow, used for the four forms, creates some mysterious sense of connection between them.

As art critic Laura Cummings wrote, "On the ground, a multicoloured critter with something like paws and jaws barks at the moon with all the energy implicit in its tightly sprung form. The moon is not quite immune to this absurd display: it has a painted heart. But it also wears a satirical red nose." Yet the vast space, filled by the dark background, also evokes a sense of deep loneliness and mystery, as art critic Judith Flanders wrote, "At his best, in works like Dog Barking at the Moon, he created a mysteriously floating, unanchored world where his standard lexicon of symbols - here the ladder, symbolising not only individuality and escape, but also futility and an exit into the void of death - become potent."

In the period preceding this work, the artist had begun sometimes including words in his paintings, creating what he called "painting poems." The original sketch included the moon's response to the dog in Catalan, "You know, I don't give a damn." Though Miró left the text out of the painting, a feeling of implicit communication remains, created by the dog's insistence, its body lifting with its unheard voice, and by the moon, visually, seeming to turn away in rejection. As Cummings noted, the work famous "as a work of surrealism...has equally been interpreted a personal manifesto. Here is the young artist as a pup, trying to find his voice in the international avant-garde. The beautiful ladder must therefore be his art, by which he will ascend."

Oil on canvas - A. E. Gallatin Collection, Philadelphia Museum of Art, Philadelphia, Pennsylvania
More Joan Miró Artwork and Analysis:
Influences and Connections
Influences on Artist
Artists, Friends, Movements
Influenced by Artist
Artists, Friends, Movements

Interactive chart with Joan Miró's main influences, and the people and ideas that the artist influenced in turn.
View Influences Chart


Influences on Artist

Joan Miró
Years Worked: 1907 - 1983
Influenced by Artist

| | | | | |
| --- | --- | --- | --- | --- |
| Artists | | Personal Contacts | | Movements |
If you see an error or typo, please:
tell us
Cite this page

Content compiled and written by Rebecca Seiferle
Edited and revised, with Synopsis and Key Ideas added by Kimberly Nichols
" Artist Overview and Analysis". [Internet]. . TheArtStory.org
Content compiled and written by Rebecca Seiferle
Edited and revised, with Synopsis and Key Ideas added by Kimberly Nichols
Available from:
First published on 25 Jan 2009. Updated and modified regularly.


[Accessed ]